Stat tracking is a very important part of golf. How can you improve your game if you don't know where your weaknesses lie? That's where ScoreBand comes in. This is a lightweight device you wear on your wrist like a watch and use to track your stats.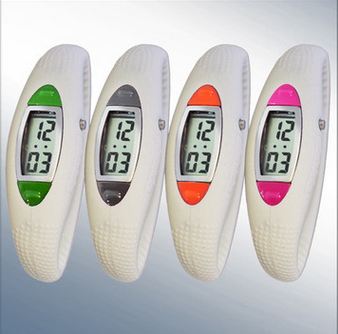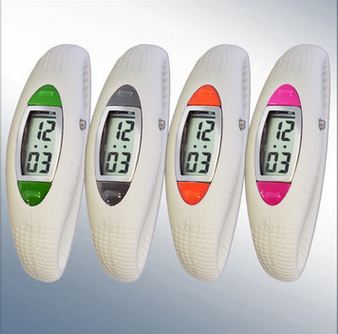 About ScoreBand from the Company:
The one-touch scorekeeping wristband designed for any sport, lightweight and purpose-built for active wear.
Some Key Features:
Water-resistant, eco-friendly silicons

Infused with beneficial negative ion materials

Slim design available in multiple sizes

Black or White band with multiple face color options
ScoreBand's most basic function is tracking each shot after you take it. It provides a running shot-counter for each hole you play. Now, when you encounter one of those long blow-up holes you don't have to relive the horror by trying to remember how many shots you took. Instead, you can just click a button on your wrist after each shot. This is something I wish I had when I first started playing golf.
Pace of play is always a hot topic on the THP Forums. It's something beginning golfers tend to struggle with because they are often taking more strokes. The ScoreBand essentially allows a golfer to use their 'watch' to keep their score, so if they are already at double par, they know it's time to pick up and try again on the next hole.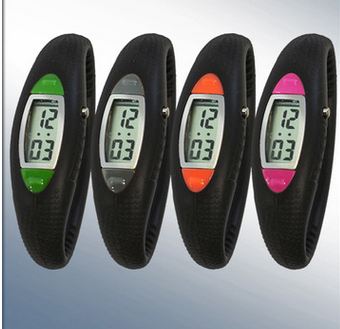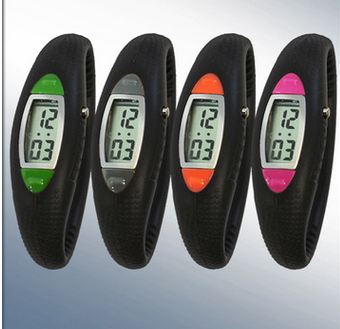 Along with each shot, you can track your round on a hole-by-hole basis, as well as your putts, chips and greens in regulation (GIR).
The ScoreBand sits on your wrist just like a watch, and since it's so lightweight, it's easy to forget you are even wearing it. One of my biggest concerns was that it would be obstructive, but by the second hole I found that the ScoreBand was simply a handy stat-tracking device rather than a nuisance. It did take some getting used to since I normally don't wear a watch on the golf course, but as mentioned, it only took a couple of holes.
Along with tracking your golf stats you can also use ScoreBand as a wrist watch. It also tracks the stats of other sports such a tennis and racquetball. A multipurpose device always gets bonus points at THP, and at a retail price of only $29.99, I found the ScoreBand to be a steal. That price point makes it a great gift idea for the golfer in your family, and because it comes in multiple face colors, it's great for any age or gender. It comes in different sizes for a more precise fit and for the purpose of this review I wore a size small which fit me very well and I have fairly small wrists.
For additional details about the ScoreBand please visit their website at www.scoreband.net.