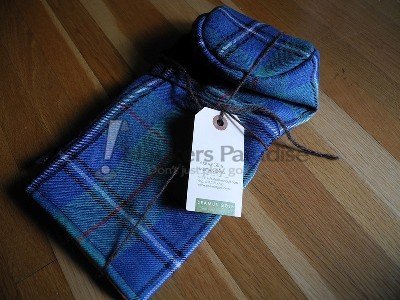 THP was introduced to Seamus Golf at the 2013 PGA Show. For those of you that don't know, Seamus produces high quality tartan wool head covers, along with some other luxury products. Since that first look in January, a number of our members have shown interest in the company and its products, so we decided it would be fitting to feature them in an article.
About Seamus Golf

Séa·mus Golf ("SHAY-mus" gôlf) n.1 Oregon based Artisans handcrafting fine woolen accessories, specializing in uniquely original accoutrements that adorn a golfer's lifestyle 2 true golf enthusiasts creating the finest tartan wool golf headcovers that beautifully blend traditional European inspirations with modern lines and simplicity 3meticulous designers of golf headcovers and accessories that are crafted to represent each individual golfer, their passion for the game and their distinct style.
Origins
The humble beginnings of Seamus Golf were really a perfect storm of elements that ultimately came together beautifully to create their tried and true golf headcovers. Seamus Golf co-owners, Akbar & Megan Chisti, combined Akbar's desire for traditional yet functional tartan headcovers inspired from European golf shops and courses, along with Megan's array of experience in design, sewing, woolen products and her precise attention to detail. Using a golf headcover from Royal Troon that Akbar had received as a gift from his father over 10 years prior as inspiration, Megan was able to ingeniously design and produce a few prototype headcovers for her husband and his friends to use while golfing together. Not only were the headcovers unique, clean, simple and beautiful, they featured locally milled tartan wools as well as bright, durable fleece linings. After a few rounds with these headcovers, Akbar & Megan knew that they were onto something. A short time later, Megan used her design aesthetic and skills to create the current line-up of Seamus Golf headcovers and accessories. A keen entrepreneur, businessman and trained accountant, Akbar was able to create an online retail storefront as well as develop wholesale relationships with some of the finest Golf Clubs around the country. Seamus Golf is proud to thank Bandon Dunes for their early support and belief in our handcrafted headcovers.
What's in a name? When it came to naming their company, Akbar & Megan didn't have to look beyond their backyard for inspiration. Meet Seamus O'Reily, one of the beloved family dogs. Seamus is a mischievous, fun-loving Irish Terrier with an adorable sense of humor. When it comes to Seamus O'Reily and Seamus Golf, life is all about the love of the game.
Product Offerings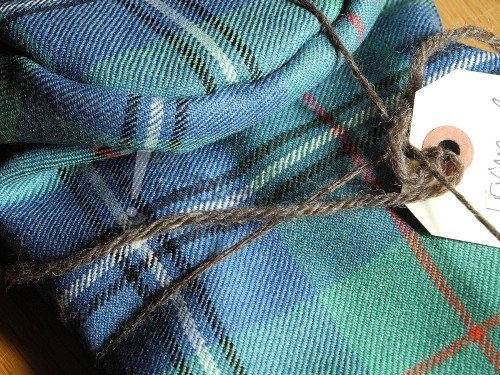 Seamus Golf is proud to be the first Oregon based woolen golf accessories brand where each product is carefully designed, cut, sewn and packaged by hand for each individual golfer. Only the finest and most elegant 100% woolen fabrics are selected from local mills in the Pacific Northwest as well as distinguished mills from the United Kingdom to create the shell of our headcovers and other accessories. Seamus Golf has found that premium wools offer ruggedness to withstand a wide range of weather and use while maintaining it's color and form. The shell of each golf headcover and accessory is carefully paired with a soft, quick-drying, lightweight industrial outdoor fleece, adding a complimentary pop of color that highlights the identity and personality of the exterior.
Tested in some of the most extreme golf environments out there, Seamus Golf headcovers and accessories have proven to not only be visually attractive, they protect clubs and function seamlessly. The unique design of Seamus Golf headcovers feature an internal elasticity allowing for single-handed use while playing a round, yet won't fall loose when you least expect it.
Irvine of Tulchan Headcover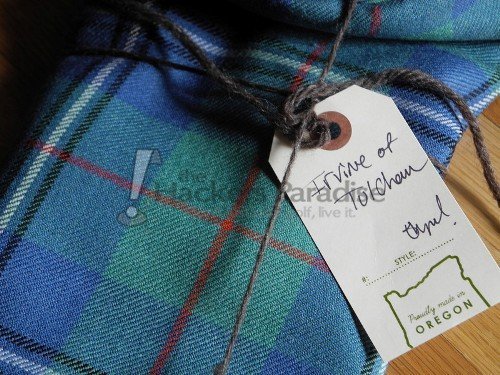 Seamus sent this driver head cover in a nondescript garment package discretely labeled with the company's name and location. Not knowing what to expect, I was instantly impressed upon opening the package. For a simple head cover, the presentation was quite striking. It came wrapped in a piece of brownish yarn with a hand-marked tag bearing the name of the tartan. Maybe it's the retro-lover inside me, but I was thoroughly wowed.
What is interesting to me is that the tartan, Irvine of Tulchan, is in fact a registered tartan with the National Records of Scotland, which "is responsible for administering and running the Scottish Register of Tartans." Again, maybe it's my love of history peeking out here, but I found that fact to add some credence to the product.
Regarding the actual head cover, it's obvious that it was crafted with high attention to detail. The outer wool shell shows intricate weaving and is soft and smooth to the touch. The inner lining is a soft orange fleece, with a portion towards the top containing elastic to keep the cover firmly on your driver. One initial concern I had was that it didn't appear the head cover was large enough to fit on my 460cc driver, but I was completely wrong. Rather, it slid on the top of every driver I have with ease and stayed on while playing.
Seamus touts the durability of their product and I found no reason to disagree with them. I will note that the three week review period is hardly long enough to test long-term durability, but I did have the opportunity (unfortunately) to play in a variety of conditions during this time, including near 100° temperatures, light rain, and outright downpours. After drying out, the head cover retained its shape, good fit, and pleasing feel and appearance.
Final Thoughts
Like most niche or luxury products, Seamus Golf's head covers are going to appeal to a certain group of consumers. As one that finds the styling and craftsmanship very attractive, I can't help but think about how nice a full set would look in my golf bag. The only downside is cost, with prices reaching $50 and above for a head cover, but again, this is a luxury product that is hand crafted out of fine, at times imported, materials. Value is something that we all determine for ourselves. My experience with the product was such that there were no glaring quality or design issues, so if Seamus looks like your type of thing I'd check them out. While I only sampled a driver cover, Seamus produces head covers to fit all types of clubs, including putters. For more information, including a pictures of the available designs, check out the Seamus Golf Facebook page here.