If you hadn't noticed, 2023 has been a big hardware year for Shot Scope as they have refreshed almost their entire lineup of distance measuring and data tracking devices. They've also been busy introducing new products such as the G5 GPS watch and CONNEX, which allows users to tap into Shot Scope's data tracking without purchasing a watch or handheld GPS. This latest refresh might be a surprise because the original design hasn't been on the market all that long, but today, Shot Scope introduces an upgraded Pro LX and LX+.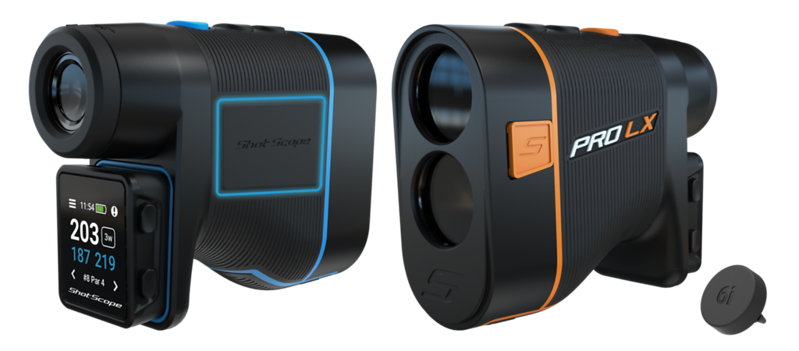 After seeing some of the updates the Pro L2 received this spring, Shot Scope figured that the Pro LX needed to get in on the action, and that's a good thing. Pro LX is positioned as Shot Scope's more premium rangefinder. Therefore, if a prominent feature is found on the more budget-friendly model, it only makes sense for it to migrate up the ladder, which is what is happening here. With all the features found on last year's Pro LX, the one thing missing was a magnet to attach it to your golf buggy cart. For this refresh, a high-strength magnet is located on the side of the device, which only deepens its feature set.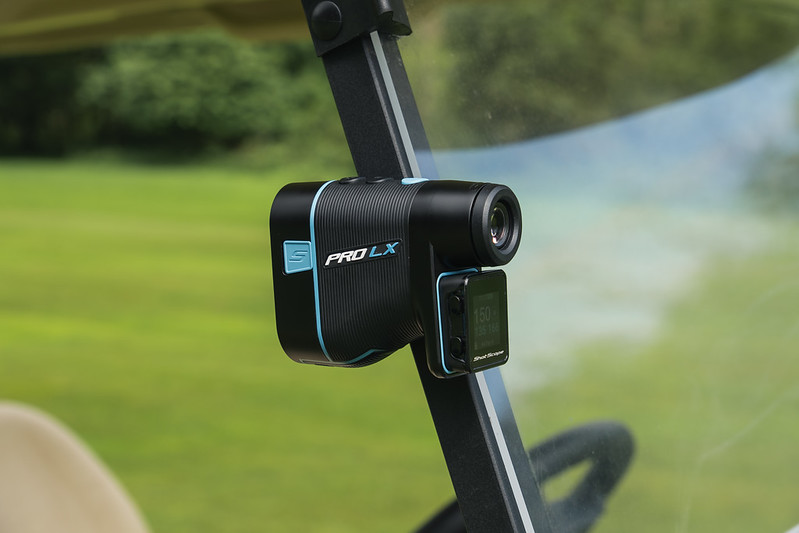 Pro LX already has plenty of ingredients to make it a solid rangefinder. There is a 7x magnification with a 900-yard range. Enhanced stabilization comes from the comfort stability grip, which made the previous generation one of the most comfortable and natural rangefinders to hold on the market. Also included is Adaptive Slope technology which gives adjusted distances based on elevation changes. There is a switch to turn this feature off to make the Pro LX a tournament-legal device. Golfers can also choose between red and black optics, which is helpful if playing in various weather conditions.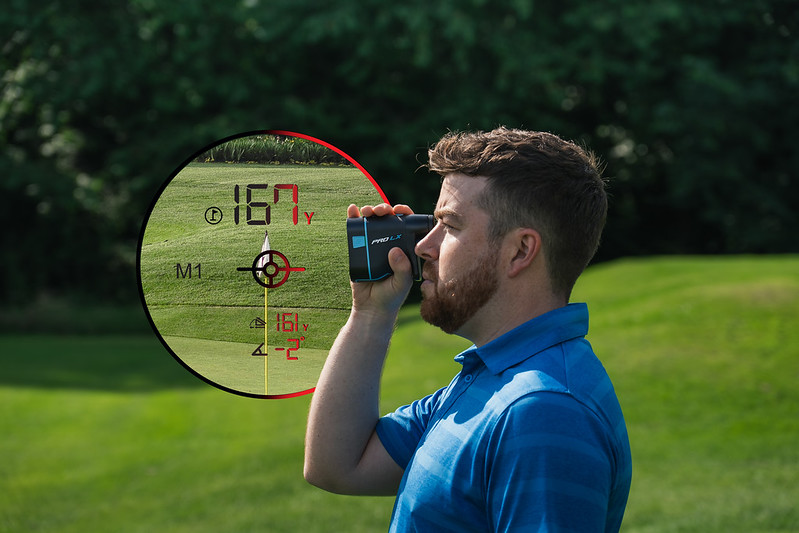 Adding a little spice to the Pro LX is the Pro LX+ variant, which brings Pro LX users into the Shot Scope data-capturing ecosystem. When purchasing the Pro LX+, golfers receive the Pro LX rangefinder and a H4 GPS. The H4 can be magnetically attached to the Pro LX right underneath the eyepiece. There are over 36,000 courses preloaded on the H4, allowing golfers to acquire front, middle, and back yardages to greens and hazards. While the GPS unit provides enough valuable information to help get around the course, the data it captures throughout the round makes it special.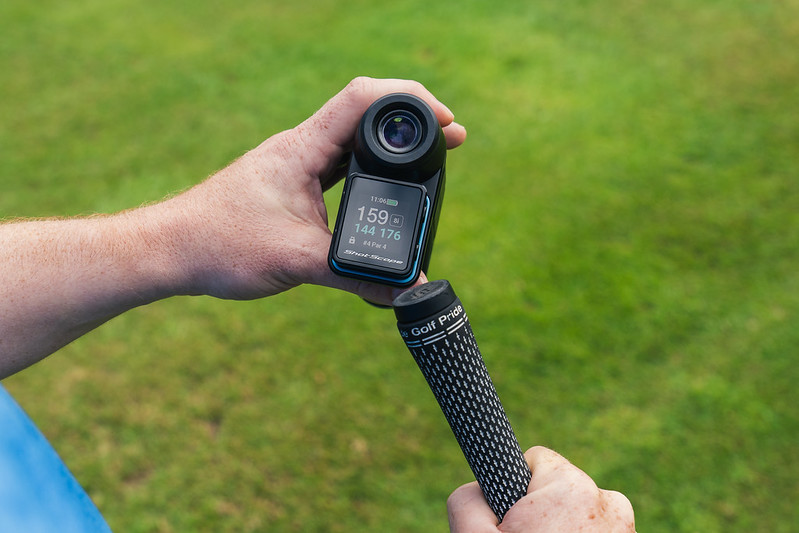 Pro LX+ comes with 16 tracking tags, similar to what comes when purchasing a Shot Scope V3 or X5 watch. Add these tags to the butt end of the grip on each club and tap the H4 before each shot you take. After the round, sync the round over to your smartphone to view and edit your game. The more golf you play, the more data is collected, which means a more substantial snapshot of the strengths and weaknesses of your game.
As part of their shot tracking, Shot Scope delivers on more than 100 data points, including strokes gained, which gets talked about frequently when watching professional golf. Perhaps the best part about Shot Scopes data services is that they are free of subscription costs.
Pro LX+ proved an excellent option for golfers who want to dive into golf analytics but either have their preferred GPS watch or don't enjoy playing with one. The price to upgrade to the Pro LX+ is $369, $100 more than just purchasing the rangefinder by itself. Golfers can buy an H4 device down the road if they choose to and pair it up with the Pro LX, although the H4 currently goes for $149, meaning a savings of $50 to buy the pre-packaged LX+ upfront.
The Details
Color Options: Blue, Grey, Orange
Price: Pro LX – $269.99, Pro LX+ – $369.99