Quietly over the last couple of years, the KBS Shafts library has continued to grow. More graphite, larger selection of steel and more. We get a lot of questions about the lineup and went right to the source, for this Quick Six interview.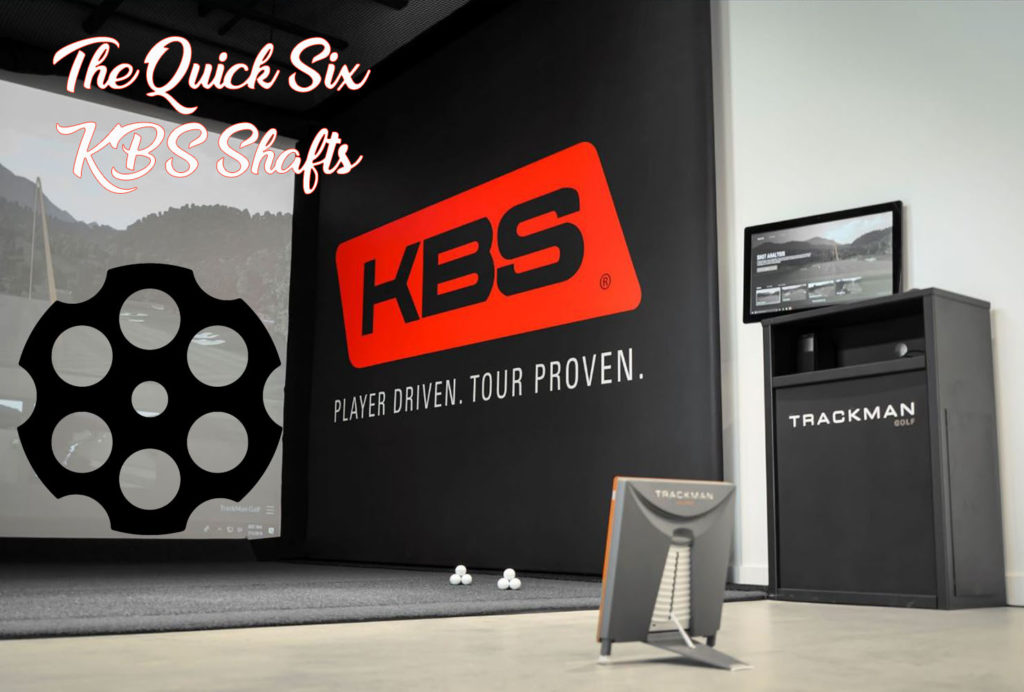 THP: KBS is not new to graphite, but the TD shaft is still fairly recent. Where did the idea come from and what separates it from other driver shafts on the market?
KBS: The idea for The KBS TD Graphite Shaft is the culmination of many years of shaft design by KBS Golf Shafts Director of R & D Kim Braly. From Drivers to Fairway Woods, KBS wanted to add to the Graphite Market Segment of golf, the years of premium steel shaft technology and the fastest growing golf shaft brand in the world, now being put into being put into the most exciting club(s) in your bag. The KBS TD will change the way you look at Driver/Wood shafts and we are really excited about its reception so far. For more information on these and all of our shafts be sure to visit KBSgolfshafts.com.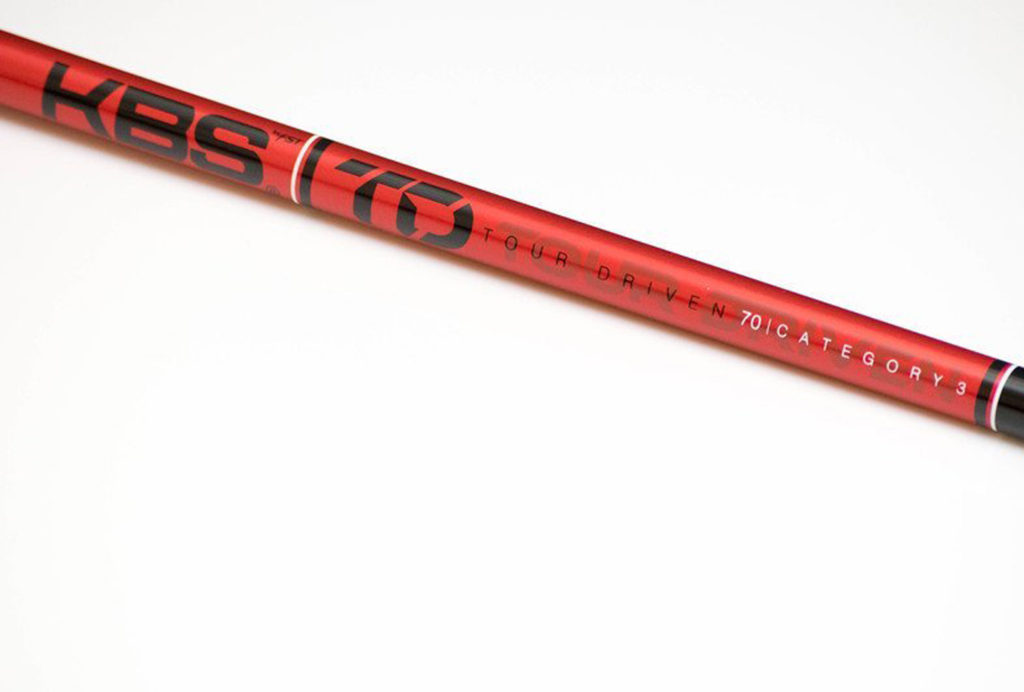 THP: On the opposite side of the bag, putter shafts are quickly gaining in popularity as more golfers get fit. You have two specific offerings, can you explain the differences between the CT Putter and One Step Putter?
KBS: We are VERY excited to finally offer Technology Driven Putter Shafts to the Golf consumer and have been one of the first to do so at a bigger level. The KBS CT Tour Putter Shaft The KBS CT Tour Putter Shaft is a design based on feedback from players on every Major Tour in the world. While it being a stepless shaft, it also features constant weight, stiffer tip and structure creating the most stability in any putter shaft on the market. Coming in at a weight of 120grams, with .355 and .370 Tip Options, the shaft is offered in four different colors with three different bend options. The KBS CT Tour Putter shaft will provide consistency, and a noticeable difference in feel when the ball launches off the face of the club at impact. KBS continues to fuel its innovation and are revolutionizing the shaft industry with unique features for which they are known; Providing maximum energy transfer to ensure a smooth, stronger feel through impact and increased ball control in every putt. For any player looking to improve their putting, KBS welcomes you to the future with KBS CT Putter Shaft. The KBS CT Tour Putter Shaft ahs been adopted on all Professional Golf Tours Worldwide and is in the bag of 3 of the Top Ten Players in The OWGR and is currently the stock option for all of TaylorMade Putters including the TaylorMade Spider and Truss Putter Programs amongst others.
For our newest offering, another distinct and game changing design by KBS Golf Shafts Director of R & D Kim Braly, with an estimated 45% of your strokes per round coming from your putter, the KBS 1 One Step weighs in at approximately 6 grams more than most putter shafts in the market today that are currently being used. The groundbreaking and visually stunning shaft idea of the KBS 1 One Step Putter Shaft enables the player to have more flexibility in creating pure amplified feel, along with reduction in vibrations at impact for your putts to feel more accurate and stable with varying putter head weights per stroke for you to sink more putts on the green. The KBS 1 One Step Putter Shaft is One Step closer to perfecting your game on the green.
THP: Continuing the putter shaft conversation, do you see the future trending towards more custom options in this segment?
KBS: We do! And are excited to explore these options in the near future. We have done a few different variants of the KBS CT Tour Putter Shaft so far with white, Military Green and a festive holiday "Candy Cane" option so far. We have already launched our KBS Custom Plus option on our website giving players the option to Customize their golf shafts with new features being added monthly. The KBS Putter shafts are no exception and will be an option on KBS Custom Plus before the end of 2021.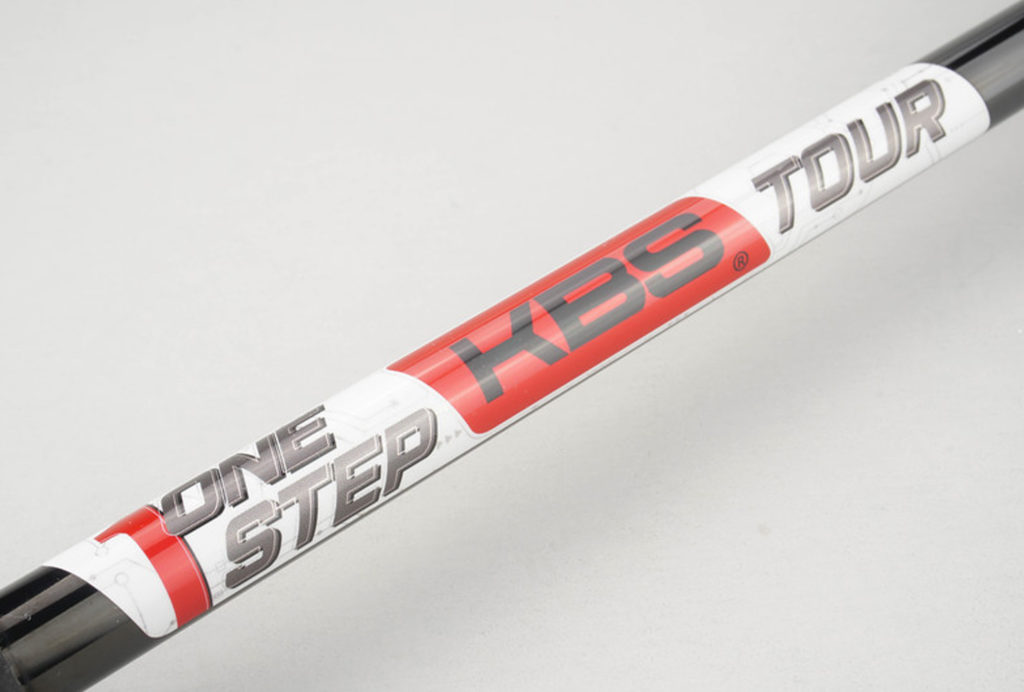 THP: Rounding out the short game, let's talk about the KBS Custom Wedge Program. What are the origins and what can people get done?
KBS: The KBS Custom Wedge Program has been in place since the beginning of the KBS Custom Plus Website, with KBS being the first shaft company in the industry to offer Custom Shaft Options to your golf clubs and offers Tour and Wedge for Customization, with many more shaft options being added. The Next option is the color of your shaft, the "finish or shine" of said color, and the final choice of the Custom KBS Label. Tour Players worldwide including Major Champions use this amazing custom option and we plan to grow it exponentially in the next 5 years. The program has been a staple of the exceptional growth of the KBS brand since its creation.
THP: For someone that doesn't have a Club Champion or fitter near them, what is the best way they can find what KBS Shafts are right for them?
KBS: KBS offers a step by step KBS Fit System, RetroBuild and RetroFit option(s) on KBSgolfshafts.com for ANY player looking to get the right KBS shaft fit in their clubs. Making it easier then ever for anyone not close to a fitting studio or major club fitter near them. KBS offers every option for someone including having your clubs custom without ever having to leave home and built by our first Retail/Fitting Studio – The KBS Golf Experience in Carlsbad CA. Everything you would need to have your clubs built is easily done through KBS!
THP: What does the future hold in innovation? While we know you can't talk too much pre-release, anything super exciting coming up?
KBS: We have so many exciting things coming up! Without going into extreme details and ruining the fun of big product launches, we have products from New Graphite and New Steel options that will change and streamline the KBS catalog of Premium performance golf shafts. 2021 is poised to be our most successful year, coming off of our most successful year ever in 2020 even during a global pandemic. We are humbled and grateful for our success and our customers extreme loyalty to our amazing brand and products. KBS has only grown with those consumers trusting us to make the best golf shafts in the world. We look forward to gaining more loyalists in 2021 and beyond!