Fitness products are not a new concept, in fact, there are thousands upon thousands out there for people to use. However, when it comes to golf fitness, any type of specialized strength and/or conditioning program has generally been something that necessitated research to piece workouts together while also separately acquiring all of the required equipment. The SKLZ Company is looking to streamline that process with their "Golf Strong" performance training program intent on providing a multi-week golf-focused workout regimen complete with all of the necessary equipment in one single package. To do this, they have paired with one of the best companies in athletic fitness, EXOS, as well as PGA and LPGA stars Tony Finau and Anna Nordqvist.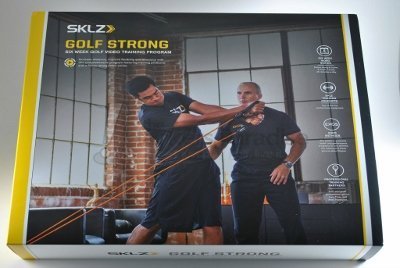 THP was sent the SKLZ "Golf Strong" program to work through in its entirety, and it is definitely something worth paying attention to.
About SKLZ "Golf Strong":
Golf Strong is a 6-week performance training program developed by SKLZ for golfers to improve their game through at-home video workouts. The program focuses on improving a golfer's distance, accuracy and flexibility. Golf Strong training sessions can be completed 3 times-a-week, under 45 minutes-a-day and are provided on DVD and accessible online.
Golf Strong features Anna Nordqvist and PGA Tour Player Tony Finau with Mark Verstegen, President and Founder of EXOS, the leader of performance programs for pro athletes. The Golf Strong kit includes this 2-DVD program and the required SKLZ performance products, and is available for $164.99 at SKLZ.com.
Features:
Helps build the strength and flexibility needed to increase club head speed and add measurable distance and accuracy

Improves your swing performance while helping to reduce the common aches and pains associated with golf

Train at home and follow along with professional golfers Tony Finau and Anna Nordqvist

Six-week program comes with everything you need to improve your game and lower your handicap
What is it?
The "Golf Strong" program is a very innovative move from SKLZ as far as golf fitness for the average person is concerned. Yes, some will point to other books and videos that are out there, but SKLZ has actually taken everything necessary to improve one's golf fitness and rolled it into one convenient package.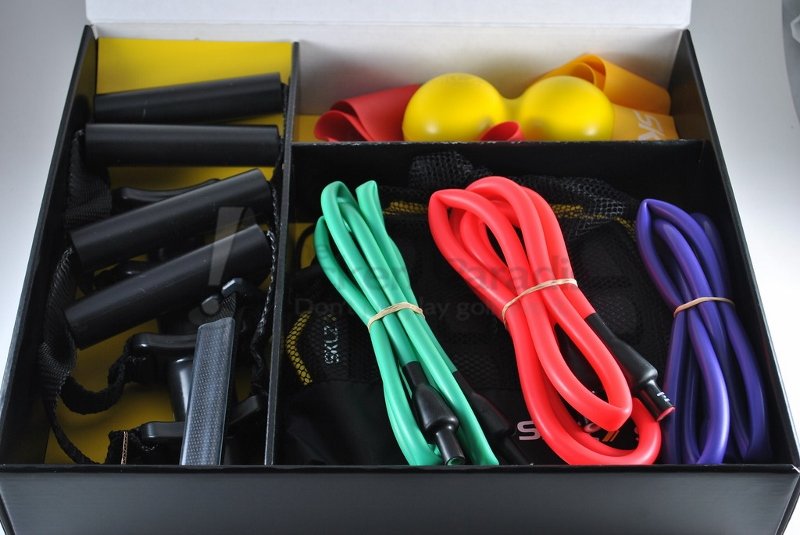 Golf Strong is a 6 week setup that is broken into two, three-week parts. Each week consists of three workouts focused on distance, flexibility, and accuracy with the workouts evolving/changing after the first 3 weeks. The workouts are only 45 minutes each and can be done via the included DVD's or through streaming for those who may be taking the program on the road with them for work. Additionally, since all of the equipment is included, all the user needs is a nearby door in order to use the anchor for the resistance bands as well as an open area of floor.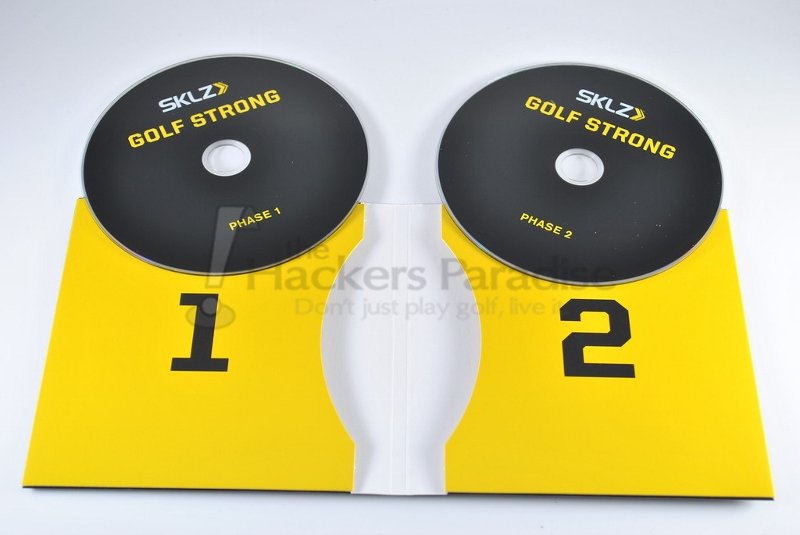 How does it work?
This reviewer was surprised, and pleased, with how the 45-minute timeframe of each workout was able to fit into the day-to-day schedule of life. The main deterrent of any workout program is time, and SKLZ has managed to walk a balance of both the time necessary to complete a workout as well as devising a three workout per week setup that is flexible enough that most anyone will be able to make it fit into their schedule.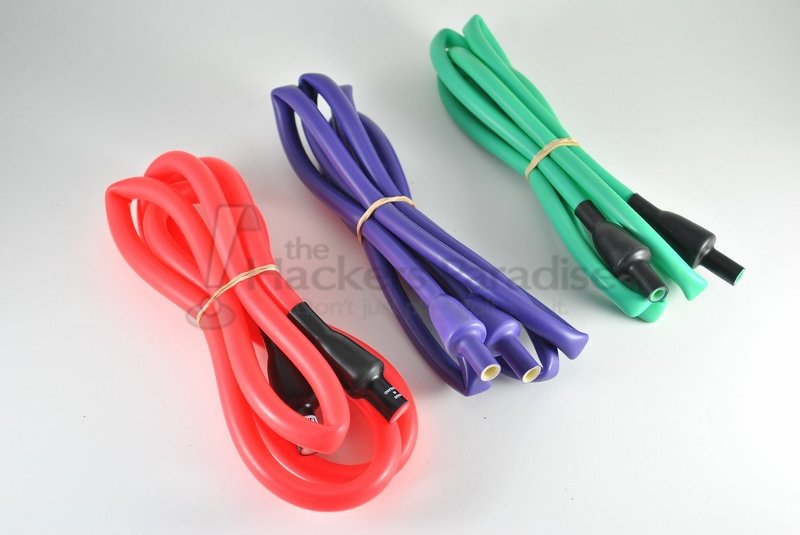 The actual workout videos consists of EXOS founder Mark Verstegen and either Tony Finau or Anna Nordqvist, depending on the session being completed. The videos are very well done in terms of production value and Mark Verstegen does an exceptional job at describing each of the movements in terms of the "why" and "what". Finau and Nardqvist are the ones going through all of the movements on video and while you can definitely tell it isn't necessarily their comfort zone to be describing their workout on camera, they do a great job of relating what each of the exercises does for them in the golf swing and in competition. It does bear mentioning that the first time through each of the workouts most may need to pause or rewind as the moves/exercises start since the explanation period in the video is very brief, that said, since it is a three-week rotation, it becomes second nature after the first viewing of each workout.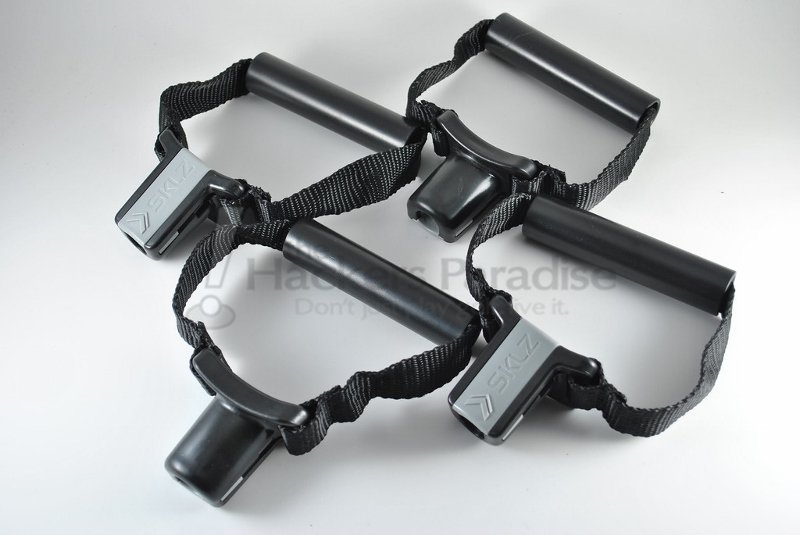 One thing that the workouts do very well is in balancing exercises that work the key muscles/movements in the golf swing and keeping things doable for a very wide range of skill levels. Thanks to the use of resistance bands and one's own body weight, all of the moves are adaptable in terms of difficulty.  This really does make the program applicable for someone just looking to get in shape or lose weight as well as the more refined athlete who needs a challenge in terms of strength and endurance. These workouts don't involve a ton of dynamic movement such as jumping/running like more general video based programs, which also aids in its accessibility and portability. With all of that said, the workouts DO work.  Specific regions are targeted and thanks to being able to up the resistance, the user really does notice them in the following days if they are pushing themselves.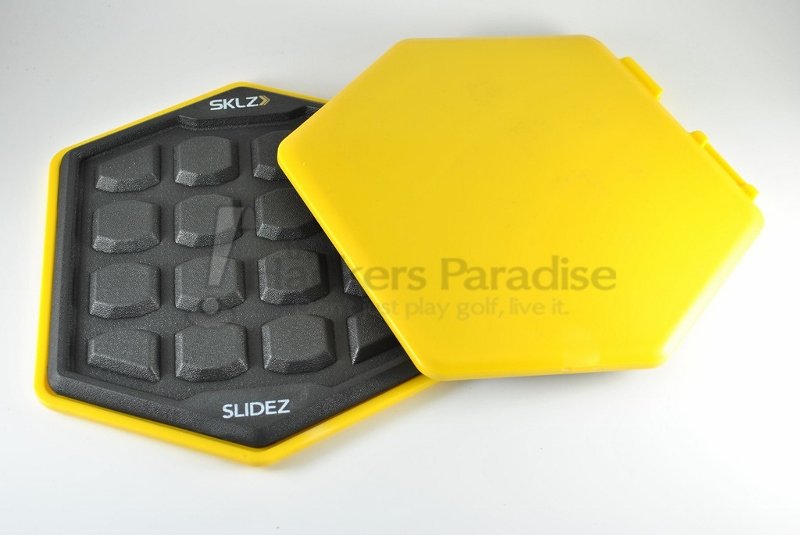 Overall Thoughts:
Being totally honest, the SKLZ Golf Strong program blew this reviewer away in its ease and effectiveness. In fact, at the time of writing this review the program has been run-through two times over. Sure, you can go out and research various drills/exercises and implement them yourself, but the ease of accessibility for the SKLZ program really shouldn't be undersold. This is a one-stop-shop for all skill and athletic levels who want to do something to help their general physique and golf fitness. Most importantly, it really does work. This reviewer saw definite strength and flexibility gains that have translated directly to golf movements in practice as well as on the course, particularly when it comes to the core and lower body. The bottom line is that this does, and should, appeal to a wide range of golfers.  
For additional testimony from golfers of all ages and skill levels, check out this thread on the THP forum where THP members offer their personal experiences with the program.
The SKLZ "Golf Strong" program is priced at $164.99 and can be purchased directly from SKLZ. More information on this, and all other programs/tools that SKLZ provides can be found on their website, www.SKLZ.com.