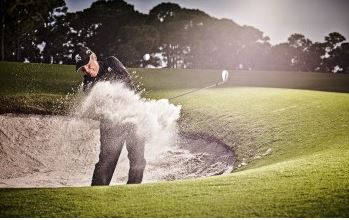 Released in 2013, A Game for Life is a three-disc DVD set featuring over four hours of tips and instruction from one of the greatest golfers of any era – Gary Player.
About Gary Player
Even at 5'6" and 150 pounds, Gary Player truly is larger than life. His accomplishments in professional golf are almost unfathomable in the modern era – over 150 international wins, 9 major championships, including the career Grand Slam, and six Champions Tour major wins.
Unlike many of his era's greats, Player is still very involved in both the game of golf and physical fitness. Often outspoken and always quick to share his wisdom, the Black Knight is active in sharing his passion for the game through his sponsor Callaway Golf, Twitter, and in this DVD set.
A Game for Life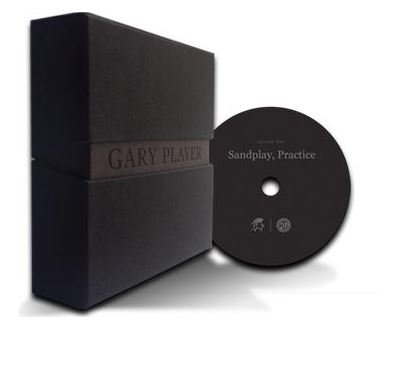 Though it means little in the grand scheme of things, A Game for Life is neatly packaged in an all-black case, with a folding insert that not only holds the disks, but has some cool information about Player. As noted, this DVD set has three discs, each featuring a number of different topics.
Disc one, titled "Sandplay, Practice", has two segments. In the first, Player shows why he is often considered the best bunker player to ever exist by showing techniques in a variety of situations and lies in the bunker. In the second segment he shares his knowledge of the swing (and the swings of many of his peers) on the practice tee. In addition, he discusses good practice techniques so amateurs can avoid the 'beating balls' mentality.
Disc two, titled "Putting, Short-Game", again features two segments, the first revolving around greenside shots and the second around putting, another facet of the game for which Player is well known. Throughout these segments, and the entire DVD series, the Black Knight shares anecdotes from his time as a professional that are at times humorous and often very educational.
Disc three, titled "Diet, Fitness, The Interview", showcases another side of the game for which Player is known to champion – physical fitness.
A Game for Life isn't a mechanical breakdown of golf techniques, but instead plays out much like a 4 hour long conversation with a number of valuable tips interspersed. Though at times the topics seem to wander a bit, Player succeeds at making some great points all the while entertaining the viewer.
A Game for Life sells for 99.95 and can be ordered at www.garyplayer.com.