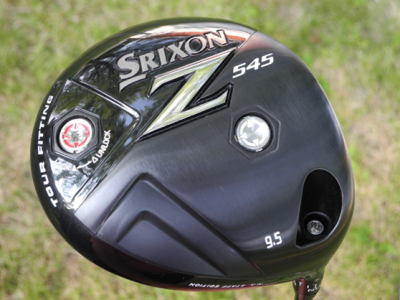 Noticeably absent from the North American market in recent years, Srixon Golf is back with a full line of clubs in 2015. The new Z 545 driver seems to carry on right where Srixon's last North American driver release, the Z Star, left off. It offers a pleasing blend of classic appearance and advanced adjustability options that could make it a viable choice for a number of different types of golf swings. Key Technology and Information from Srixon

WITH A SLEEK, AGGRESSIVE DESIGN, THE SRIXON Z 545 DRIVER IS FOR "ALL ABILITY" PLAYERS THAT DEMAND MAXIMUM DISTANCE AND MID-HIGH LAUNCH IN A LARGER, MORE FORGIVING SHAPE. DUAL SPEED TECHNOLOGY™ DUAL SPEED TECHNOLOGY (DST™) MAXIMIZES A PLAYER'S ROTATION EFFICIENCY WHILE ALSO DELIVERING MORE KINETIC ENERGY AT IMPACT. THE END RESULT: MORE HEAD SPEED, MORE BALL SPEED, MORE DISTANCE. QUICK TUNE SYSTEM™ FAST, SIMPLE QTS™ ALLOWS EVERYONE TO EASILLY ADJUST THE LOFT, LIE, FACE ANGLE AND CENTER OF GRAVITY SETTINGS. USE THE 12-WAY HOSEL TO TUNE FACE ANGLE AND LIE ALONG WITH LOFT. THE ADJUSTABLE WEIGHT PORT COMES STANDARD WITH A 7-GRAM WEIGHT, AND A 3- AND 11-GRAM WEIGHTS ARE ALSO AVAILABLE TO PRECISELY TUNE CENTER OF GRAVITY FOR OPTIMIAL LAUNCH AND SPIN. TITANIUM CUP FACE BALL SPEEDS HAVE BEEN MAXIMIZED WITH ADVANCED FACE CONSTRUCTION. A 6-4 TI CUP FACE IN THE Z 545 DRIVER ENLARGES THE SWEET SPOT WHILE INCREASING COR. VARIABLE FACE THICKNESS THE FACE DESIGNS CREATE FASTER, MORE RESILIENT IMPACT SURFACES WITH ADDED FORGIVENSS THANKS TO ENHANCED VARIABLE FACE THICKNESS. THINNER HEEL AND TOE PORTIONS HAVE CREATED LARGER SWEET SPOTS IN ALL SRIXON Z SERIES WOODS, UP TO 35% LARGER THAN THE PREVIOUS GENERATION. Specifications
| | | | | | |
| --- | --- | --- | --- | --- | --- |
| LOFT | LENGTH | LIE ANGLE | HEAD SIZE | SW | HEAD WEIGHT |
| 8.5° | 45″ | 57.5° | 460cc | D5 | 205g |
| 9.5° | 45″ | 57.5° | 460cc | D5 | 205g |
| 10.5° | 45″ | 57.5° | 460cc | D5 | 205g |
Shaft: Mitsubishi Rayon Kuro Kage Black HBP 60
| | | | | | |
| --- | --- | --- | --- | --- | --- |
| FLEX | WEIGHT | TIP OD | BUTT OD | TORQUE | KICK PT. |
| X | 68g | .335″ | .620″ | 3.4° | MID/HIGH |
| S | 67g | .335″ | .620″ | 4.4° | MID |
| R | 65g | .335″ | .618″ | 4.6° | MID |

Aesthetics and Performance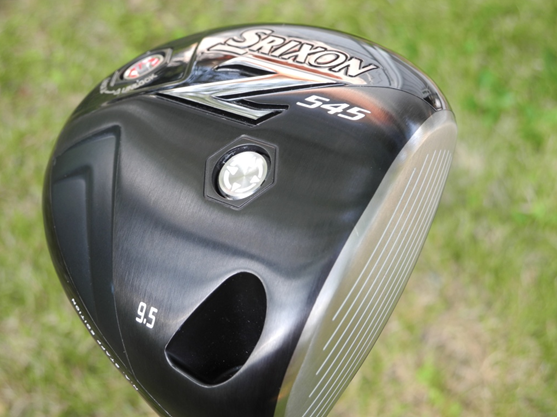 Definitely a driver that needs to be seen in person to be fully appreciated, the Z 545 combines new-age stealthiness with just the right amount of classic design notes. This ensures that not only will it get a few ogling eyes from the crowd that appreciates flash (black on red just has a way of getting your attention), but the more discriminating eyes will appreciate the classic pear shape and lack of alignment aid at address.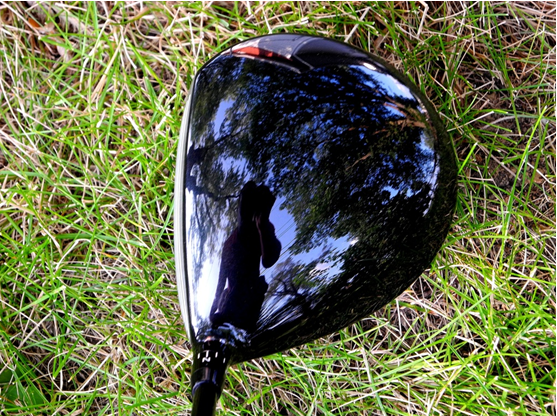 The 460cc head doesn't seem overly large at address thanks to modest face depth, though it's not what one would consider compact either. An interesting twist is the outward face design of the 545 – it features full-on grooves that span almost from heel to toe. Though this is essentially just a visual appearance minded design feature, it's different than what we are used to seeing and novel to look at.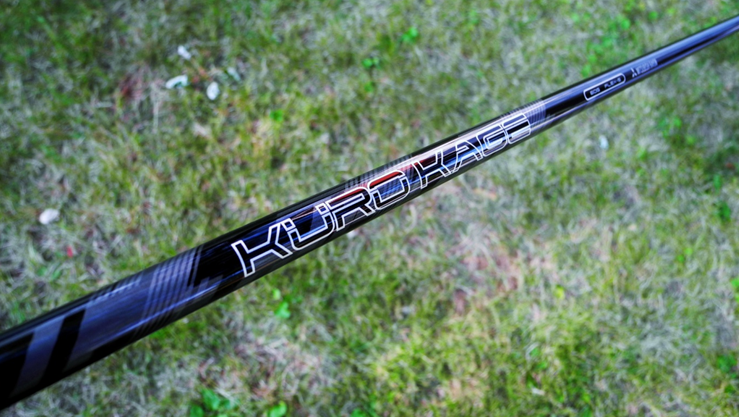 Srixon picked the MRC Kuro Kage Black HBP (High Balance Point) shaft to match with the Z 545 head and performance notes aside, it is just a great looking choice. The black accents blend in well with the head and then a shockingly red Lamkin UTx grip tops it off. This is a driver that certainly will stand out in the crowd, whether in the store or on the golf course. Moving a bit away from the visual qualities, the KK HBP is a shaft that not only should match a variety of swing types, but it works well with Srixon's technology goals (Dual Speed Technology). By combining a heavier head with a shaft that is (for lack of better term) slightly counterbalanced, their claim is that higher swing speeds can be produced in the absence of an overly long or extremely light-weight setup.  The mid-bend point of the KK HPB should feel comfortable for the majority of golf swings out there – smooth and mostly true to flex – and it fits right in with a mid launch and mid spin type of driver like the 545.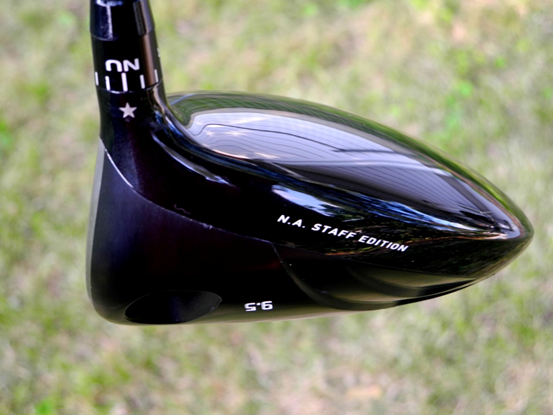 The titanium cup face comes with (almost industry standard) variable face thickness technology, meaning that it's designed to perform well on impacts off the center of the face, and testing did show it performed quite well there. Srixon labels the Z 545 driver as an "all ability" golf club and there wasn't anything to suggest that their claim was unjustified (barring extremes and taking fitting into consideration). The sound at impact stands apart from other drivers in the group, with a bit of a deeper, resonant bonk that gives the feeling of a bouncy or springy face. While somewhat unique, it was enjoyable to listen to and was well within the parameters of what one would consider acceptable by today's' standards.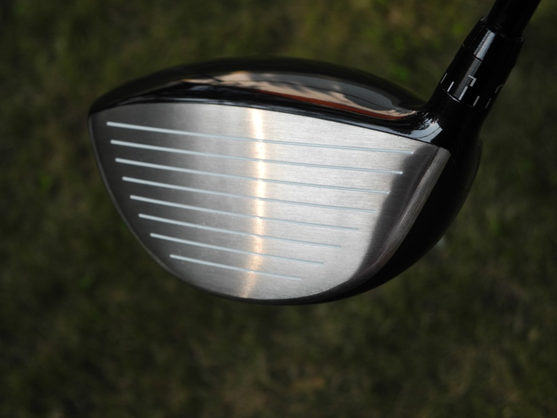 The Z 545 offers a great deal of adjustability via face angle (loft) changes, directional bias (lie angle) changes, and center of gravity manipulation (interchangeable weights). The 12-way adjustable hosel is one that anyone familiar with recent Cleveland or Srixon drivers should be comfortable with, though one is left wishing that face angle changes were somehow able to be separate of loft adjustments. Fortunately, a variety of different lofts are available to start with, meaning one should be able to find a setup that both looks right and performs optimally. The interchangeable weight (rear weight only) is designed both for fine tuning swing weight and slightly affecting launch conditions. It comes out of the head quite easily, with a ¼ turn of the square-headed torque wrench and a slight pull. In all, the adjustable features are many, but not quite enough to place the Z 545 as a market leader in that specific category.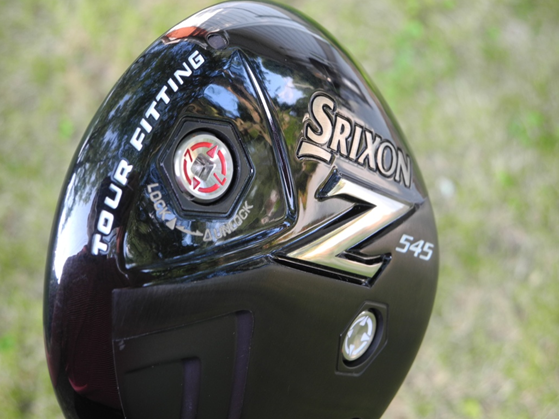 In terms of performance, the Z 545 competes well with other similar 2015 drivers. It didn't particularly stand out in either distance or forgiveness, but it held its own just the same. Launch conditions seemed very much middle of the road all-around, with mid to high launch angles and medium spin rates produced. Those searching for a low spin driver will probably find the Z 745 a better match, though it will come at the cost of forgiveness. Still, the 545's sister driver does bolster the line enough to grab a large percentage of swing types. Final Thoughts Designed to be a driver for all abilities, the Z 545 seems to live up well to its label. It's more than forgiving enough for the large majority of swings and stays far away from extremes when it comes to launch conditions. Though average is a word that golf marketing departments very much want to stay away from, the reality is that average works for a great number of people. In that sense, the 545 should perform admirably for a number of different players, and with top-tier aesthetics it should find its fair share of adoration. The Z 545 retails for $399.99 and can be purchased on Srixon's website, www.srixon.com.