Last year when it came out that Srixon was bringing two new lines to the U.S. market there was definitely a lot of anticipation to see if the company would bring a true "presence" this time and not just a release. That question has undoubtedly been answered with the push and success of the 545/745 lines and now the decision to bring a third lineup option to the market in 2015 with the 355 series of clubs.
Maybe the most intriguing release is the 355 driver, which is definitely going against the grain of the current trends where it pertains to weight. THP was able to get hands on time to really give this new release a workout.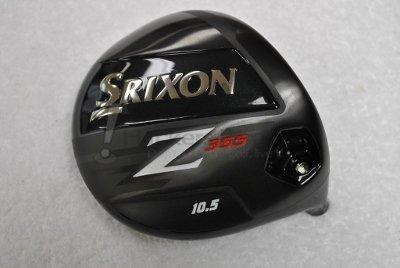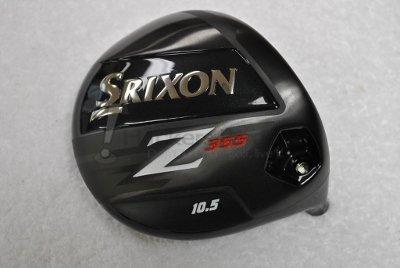 Information from Srixon on the 355 Driver:
Designed for massive distance, the Srixon Z 355 driver features Action Mass technology, which combines a higher head weight (211 grams) with an ultra-high balance point Miyazaki® Jinsoku™ shaft to help increase ball speed while promoting a more consistent, stable swing for players seeking maximum distance and forgiveness. The Z 355 driver's 450 cc club head features QTS™ Adjustability, which offers 12 unique settings for loft, lie and face angle. A fast and powerful 6-4 Ti cup face creates an even larger sweet spot for increased consistency and distance off the tee.
Available in men's lofts of 9.5°, 10.5° and 12.0° (10.5° and 12.0° available in both RH and LH options) and women's lofts of 12.0° and HL (15.0°), the Z 355™ drivers have a minimum advertised price (MAP) of $349.99. For more information, please visit Srixon Z 355 Driver. 
Clubhead Specifications:
| | | | | | |
| --- | --- | --- | --- | --- | --- |
| LOFT | LENGTH | LIE ANGLE | HEAD SIZE | SW | HEAD WEIGHT |
| 9.5° | 45″ | 59° | 450cc | D8 | 211g |
| 10.5° | 45″ | 59° | 450cc | D8 | 211g |
| 12° | 45″ | 59° | 450cc | D8 | 211g |
Shaft Specifications:
Miyazaki Jinkosu
| | | | | | |
| --- | --- | --- | --- | --- | --- |
| FLEX | WEIGHT | TIP OD | BUTT OD | TORQUE | KICK PT. |
| S | 57g | .350″ | .626″ | 5.6° | MID |
| R | 54g | .350″ | .626″ | 5.7° | MID |
| A | 53g | .350″ | .624″ | 5.8° | MID |
Aesthetics:
One thing Srixon has seemed to get right time and time again with their metal-wood releases is in the aesthetics. With the 355, it's for sure a much simpler look on the sole than you get with the 545 or 745 thanks to the absence of any adjustable weighting, but it's still done cleanly and the simplicity lets it stick out in the right ways. It's a pretty traditional overall shape with a very deep metallic black crown finish that is absent an alignment aid and it sets up behind the ball incredibly well. The head is a bit shallower faced than we are accustomed to seeing lately (and compared to the 545/745) so it might not appeal visually to the player looking for an extremely deep face, but the majority should get along with it just fine. Add into the equation that the sleek driver head has been paired with the very slick looking, and all new red/black Miyazaki Jinkosu shaft, and Srixon has really created an overall package that definitely passes the eye test.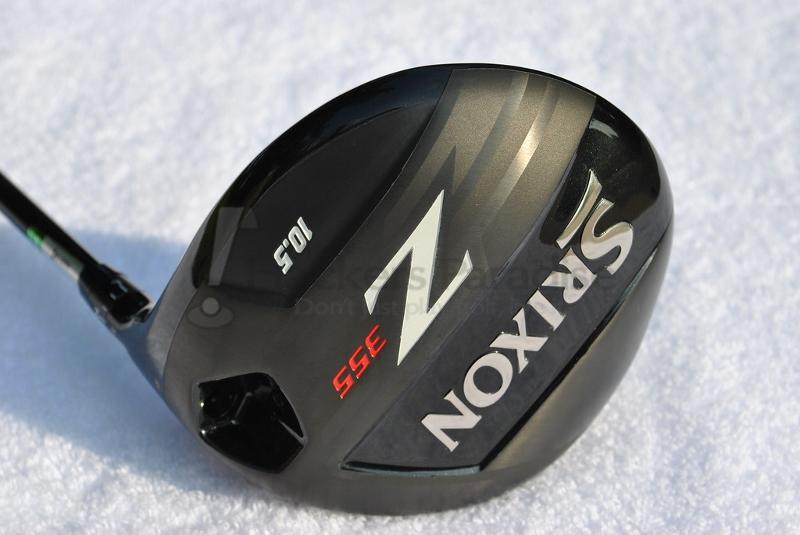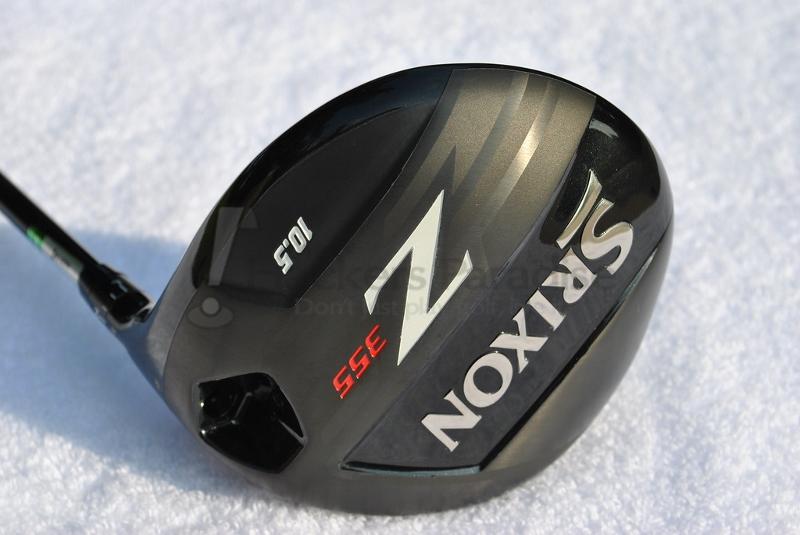 Performance:
For this review, THP spent time with the Srixon 355 driver in 10.5° paired with the Miyazaki Jinkosu in stiff flex.
There is no doubt that both the acoustic and tactile feedback are what create feel in a golf club, typically one more than the other, but with the 355 driver there is actually a lot of each. In terms of the sound there is definitely a metallic tendency upon contact, but it is not a hollow or reverberating one. Honestly it's very fun and addictive at impact, mainly because it's more of a throwback metal-wood (re: non-composite) tone. With strikes across the face the tone actually changes a good bit as well, particularly low and heel-side, but it's nothing overly harsh, just a significant differentiation for those who like that type of audible feedback.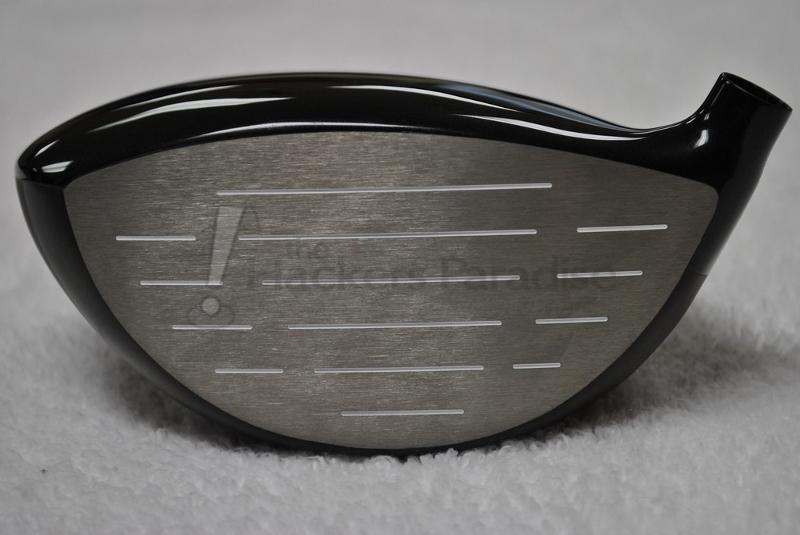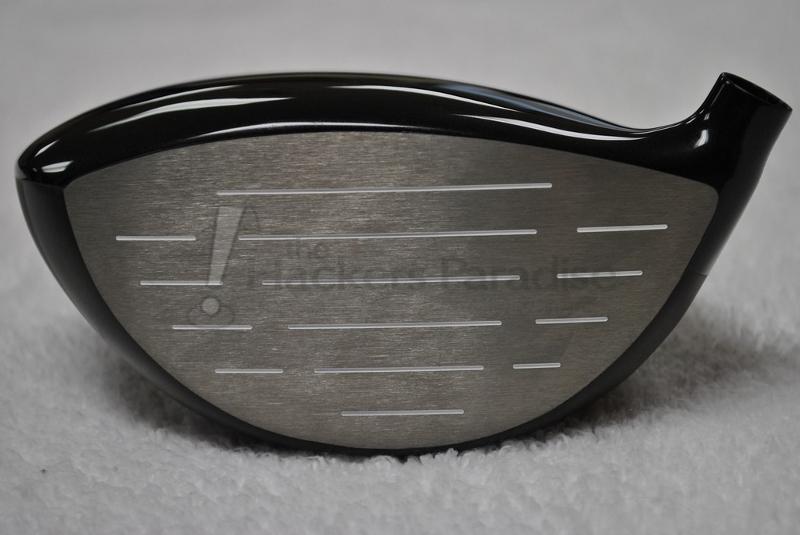 Now, the tactile aspect of the 355 driver is really what makes it stand out from pretty much every other stock offering on the market. Basically, the 355 is a stark contrast to the current driver trend of lighter heads and longer club-lengths. Srixon is calling this their "Action Mass Technology" where they have increased the headweight to 211g (almost 20g heavier than some drivers on the market) and paired it with a Miyazaki shaft that has been counter-weighted to an extremely high balance point (more weight toward the butt-end of the shaft). The overall club actually swing-weights out to a D8, and in hand you can immediately tell that it is "all-there", if you will. With that said, the shaft pairs so well with its feel/kick-point that while you 100% know where the head is at all times throughout the swing, it does not at all feel cumbersome. This is something that really could be a boon to those of us with an overly quick tempo as the weight really helped this reviewer keep connected to the drive through the hitting zone. It won't be for everyone, but it definitely should be a lot of fun for many to try out.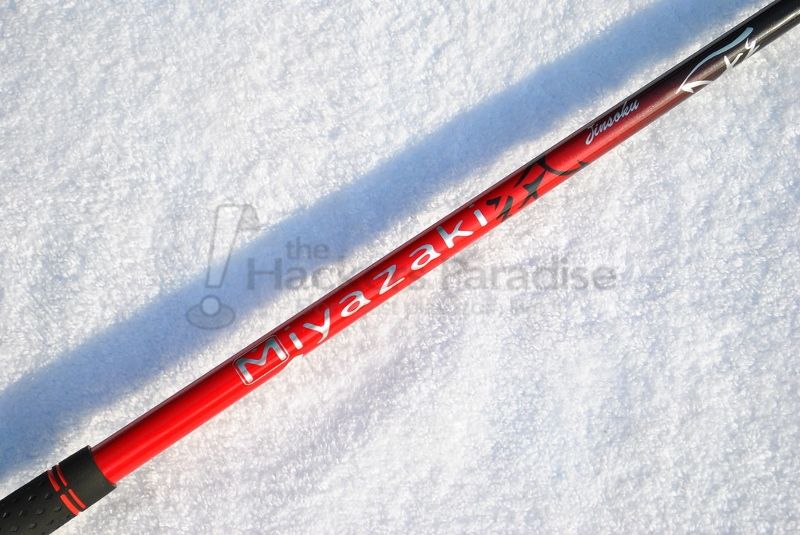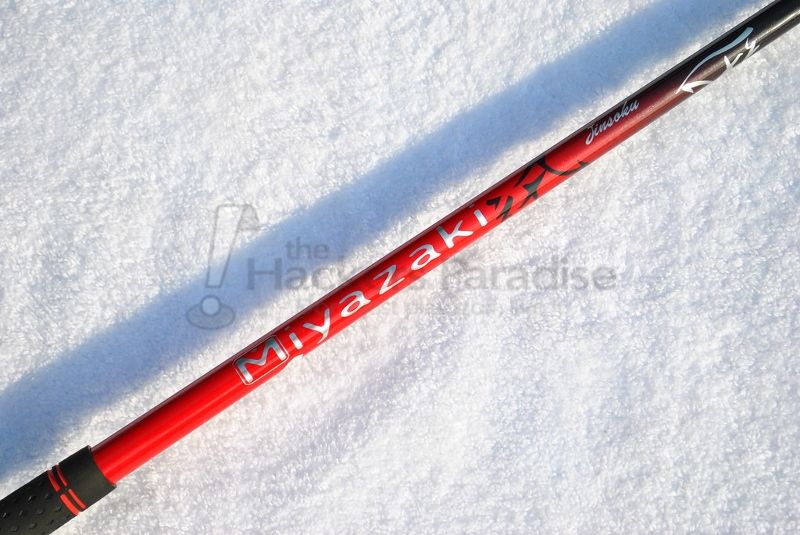 Time spent with the Srixon 355 driver both on the course as well as the range/monitor showed it to be much more of a mid-high launch and low-mid spin setup than anticipated heading into this review. Where numbers are concerned, a nice penetrating ball-flight to an apex of about 31 yards on average as well as a pretty constant 13° to 14° launch angle was seen in the 355's standard settings.  All told, it's right in line for what this reviewer likes to see (and remember, numbers will vary user to user here, just as with any club). The Miyazaki Jinkosu pairing plays a nice complimentary role in what was seen with the 355's setup and design with the weight and kick-point profile it possesses. In fact, the shaft felt quite nice throughout the swing when paired with the heavier 211g head.  It also had zero issues holding up to 105+ MPH and different moves from the top. Overall the setup proved to be really balanced.  It sacrificed no workability and was impressive in its dispersion throughout the testing.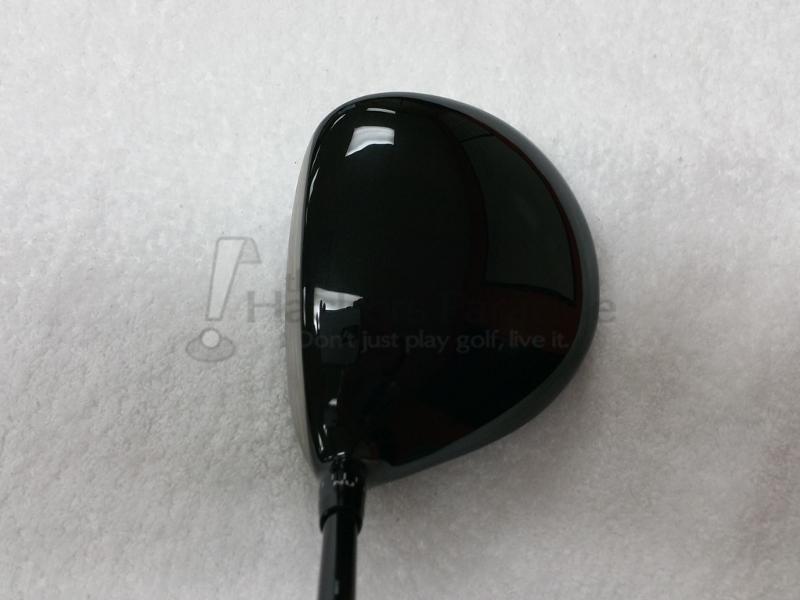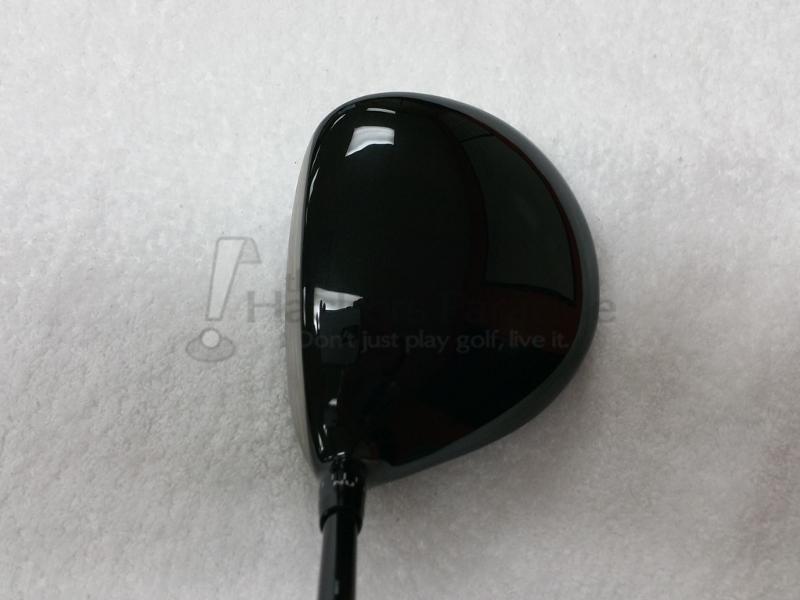 This reviewer is a big fan and believer in cup-face technology in drivers in terms of what it offers for ball speeds on shots away from center mass, and during testing the 355 really backed that up.
Ball speed retention seen on misses was in a very good position overall, seeing only marginal drop-offs in the data which was recorded, nothing out of the ordinary at all. Additionally, as should be expected in a slightly more shallow design the horizontal misses held the best results as compared to the vertical miss. It does bear mentioning that there was indeed a propensity to fade/draw a bit more on heel/toe side misses than some similar offerings in this portion of the market, but it was nothing overly accentuated. Though this reviewer didn't see any massive distance jumps through the "Mass Action Technology", there is very little doubt that those who really battle their tempo and have a tendency to make glancing blows on the golf ball will likely see an improvement thanks to actually feeling the head in their swing. In all it may not stand out in the portion of the driver market that it is situated, but it certainly doesn't lag behind either.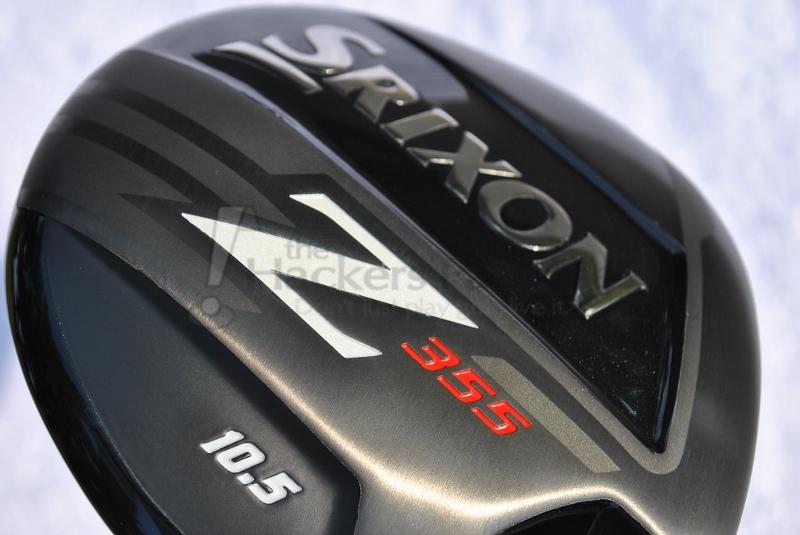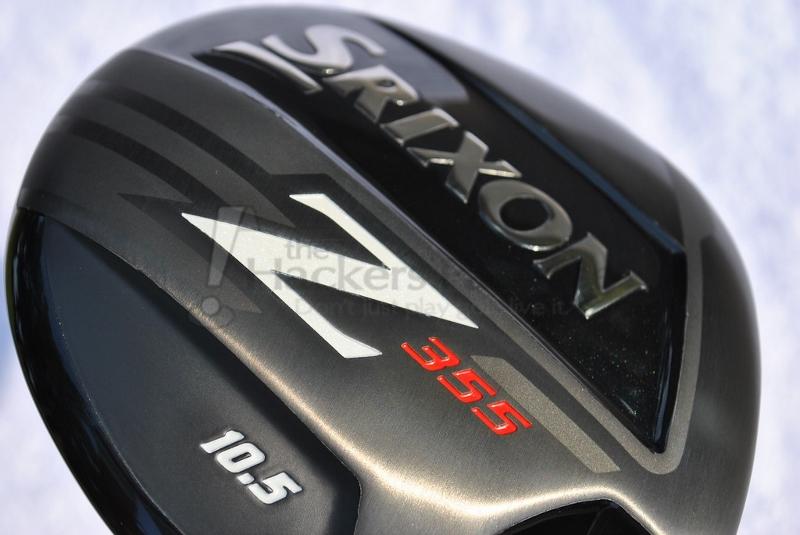 Parting Thoughts:
It really has been enjoyable to see the push that Srixon is attempting to make in the North American market within the last year and a half.  Contrary to what some think more options are always a good thing for consumers. With the 355 driver Srixon has branched their active driver offerings to better cover the gamut of needs from the high all the way to the plus handicaps. The looks are there, the technology is there, and the performance will likely fit a larger margin of people than some may believe. The key with this as well as all of their other offerings will be how Srixon goes about getting the 355 into the hands of golfers to put through its paces for their specific needs/wants.
The Srixon 355 driver has a price point of $349.99 and more details on it and the rest of the new 355 lineup can be found at www.Srixon.com.