While Srixon has offered a top tier wood offering for 'better' golfers in the Z F45 series, they seek to help all golfers improve their scores.  The Z 355 Fairway attempts to help with consistency, swing repetition, and forgiveness.  With any new technology, trepidation is a very understandable reaction when golfers read about altering elements such as weighting, balance points, and club shapes.  Fortunately for this experience, the Z 355 fairway has a traditional look accompanied with the intrigue generated by a simple waggle.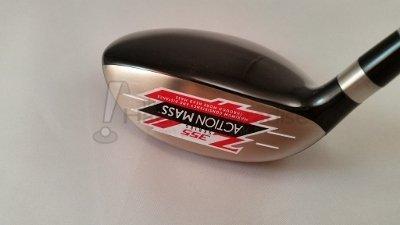 From Srixon
Srixon's all-new Action Mass is the key technology behind the development of the new Z 55 series. Our extensive digital simulation and player testing revealed that the most effective method to help the improving player make a more consistent swing, is to concentrate more weight in the club head and raise the balance point of the shaft. We have established, through years of testing, that this design promotes distance by organically creating more club head speed through the downswing, and more ball speed at impact thanks to the generation of greater kinetic energy.
Out of the Packaging
As noted above, there is a very traditional design considered for the Z 355 Fairway at address.  Like most fairways in the mid-handicap to game improvement target market, there is an appealing rounded shape with a fair amount of depth considered.  A glossy black crown compliments the steel face, and simple graphics make up the sole without the clutter of weight ports or channels.  Alongside the subtle shaping of the head is the Miyazaki Jinsoku shaft, blending a deep red butt section with a black tip section.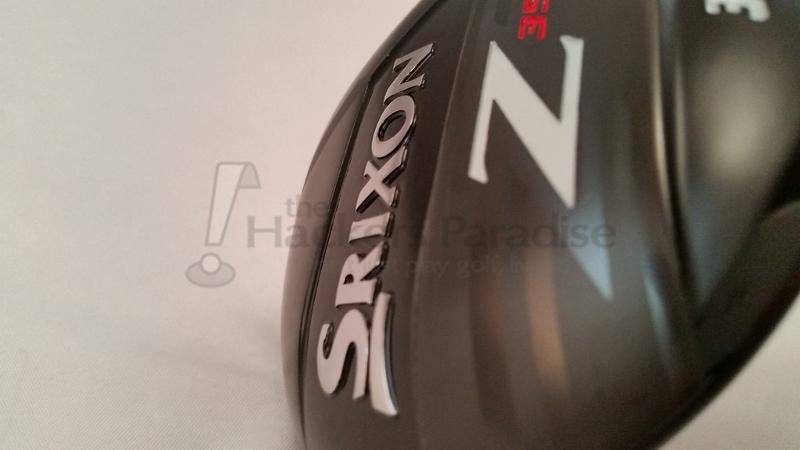 The Technology and Impact
From Srixon: ACTION MASS – A HEAVIER HEAD WEIGHT PLUS AN ULTRA-HIGH BALANCE POINT SHAFT COMBINE TO DELIVER INCREDIBLE CONSISTENCY WITH MAXIMUM DISTANCE AND FORGIVENESS.
Srixon has managed to manufacture a D5 swing weight while incorporating the 54 gram Miyazaki Jinsoku shaft, a 44 gram Golf Pride grip, and 185cc head.  During testing, there was a very notable surprise in the early stages after the presumption that the lighter shaft would initiate a very light swing experience, and it simply was not the case.  Rather, it promoted a very balanced swing with slightly faster than anticipated swing speed numbers against other fairway woods with heavier shaft offerings.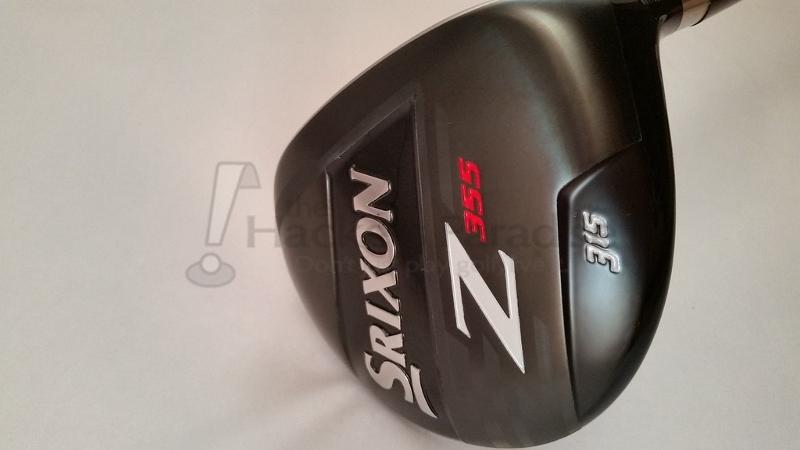 From Srixon: ENGINEERED FOR CONSISTENCY – THE ADDED HEAD MASS PLUS ULTRA-HIGH BALANCE POINT MIYAZAKI® JINSOKU™ SHAFT HELP INCREASE BALL SPEED WHILE PROMOTING A MORE CONSISTENT, STABLE SWING.
As noted by Srixon, the head mass promotes a balanced swing, and testing confirmed that the shaft stability was reasonable in all situations.  These experiences included golfers swinging at anywhere from 85mph to 105mph, all offering the same opinion of a very controlled experience throughout the course of the swing.  With that said, the notations of improved ball speed only seemed to factor with a faster swing speed.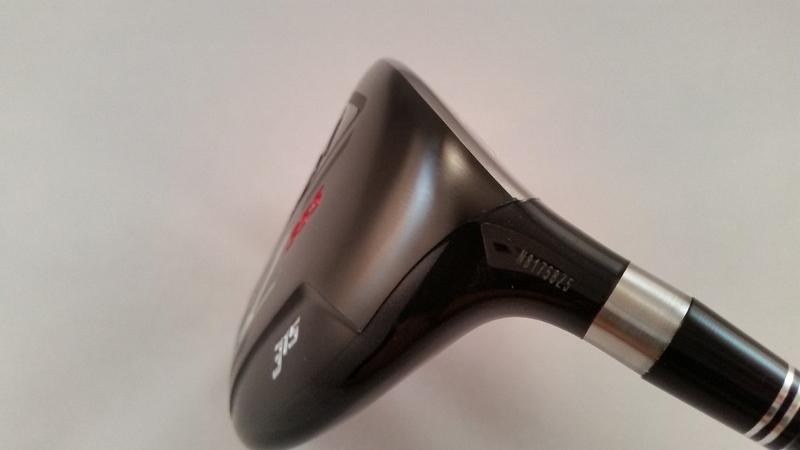 From Srixon: MARAGING STEEL FACE – FAST AND POWERFUL HT1770 MARAGING STEEL FACE CREATES AN EVEN LARGER SWEET SPOT FOR INCREASED CONSISTENCY AND DISTANCE OFF THE TEE. 3-WOOD FEATURES CUP FACE DESIGN SUPPORTED BY 40-GRAM INNER FLOATING BAR FOR HIGHER LAUNCH, LOWER SPIN TRAJECTORY WITH MAXIMUM FACE FLEXIBILITY.
During testing, there was a combination of contact throughout the face, including straying low/high as well as left/right of center face contact.  Despite imperfect strikes, there was an obvious room for error that allowed contact to stray in marginal increments from center without major drops in ball speed and launch characteristics.  However it was not uncommon to see distance loss on strikes too high on the face.  While contact towards the toe and heel maintained decent accuracy, there remains a threshold of success as the strike zone miss increases.
One interesting element of the Srixon Z 355 fairway wood was the sound, which would be considered slightly more audible than the traditional wood sound (especially at higher swing speeds).  For players who enjoy a slightly metallic responsiveness and above average volume, this will offer the perfect sound.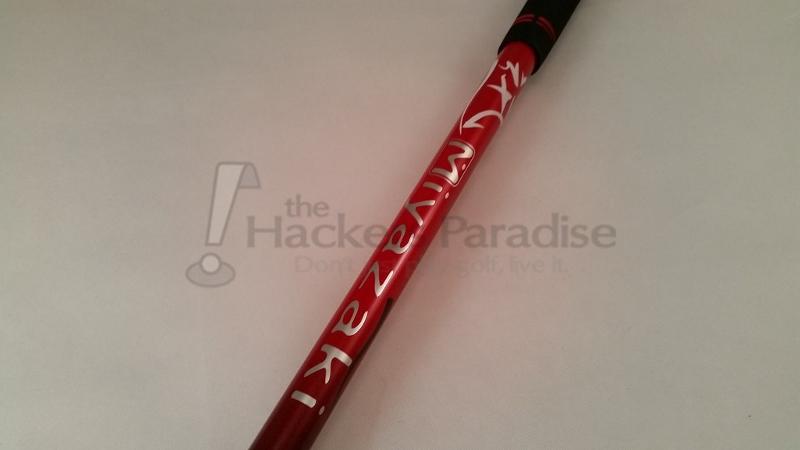 From Srixon: PLAYABLE PROFILE – SHALLOWER HEAD DESIGN WITH DEEPER CENTER OF GRAVITY PROMOTES HIGHER LAUNCH AND ALLOWS FOR SHOT VERSATILITY.
The head design of the Z 355 fairway is fairly balanced between lies off the tee and fairway.  It is not as shallow as many of the tour or pro level fairway woods on the market, but it is more than capable of playing the ball in multiple situations.  With that considered, there was a slight increase in spin during testing while teeing the ball rather than playing off the turf directly.  Balls off the tee also generate launch angle increases of two or more degrees on average, but maintain ball speed suggesting nice MOI balance on the face vertically.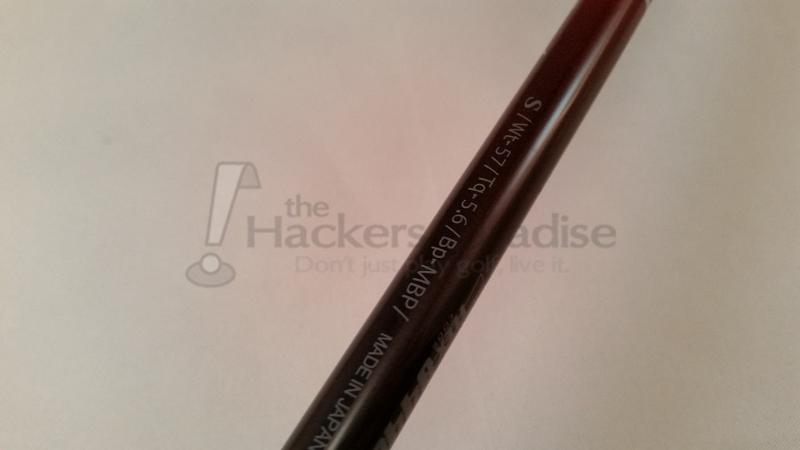 Parting Thoughts
For golfers who are seeking some help with swing speed without the feedback of an overly light fairway wood package, the Srixon Z 355 offers great balance in a package that doesn't slow the swing down to remain in solid tempo control.  The mid spin and mid high launch combination of the Z 355 head and balanced butt and tip section of the Miyazaki Jinsoku shaft will help to promote launch both off the fairway and tee, in a design that accommodates for marginal misses.  For more information on this all ability fairway wood, visit www.Srixon.com.