Srixon Golf made a big splash in 2015 when it came to equipment releases. For the first time in a number of years, they introduced multiple iron sets that stood out in looks and offered some unique technologies. To keep the ball rolling heading in to 2016, Srixon brings us the Z 355 irons, a high distance, high forgiveness iron set that doesn't come in a bulky package.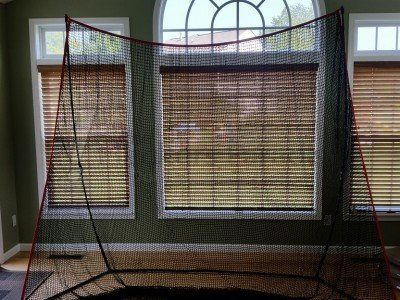 From Srixon
For these irons, the sole objective was consistency. Z 355 irons are packed with technology designed to deliver incredible distance and accuracy with every swing.
Technology
Action Mass – A heavier head weight plus an ultra-high balance point shaft combine to deliver incredible consistency with maximum distance and forgiveness.
Tour V.T. Sole – A high-strength maraging steel face maximizes distance and forgiveness without compromising feel.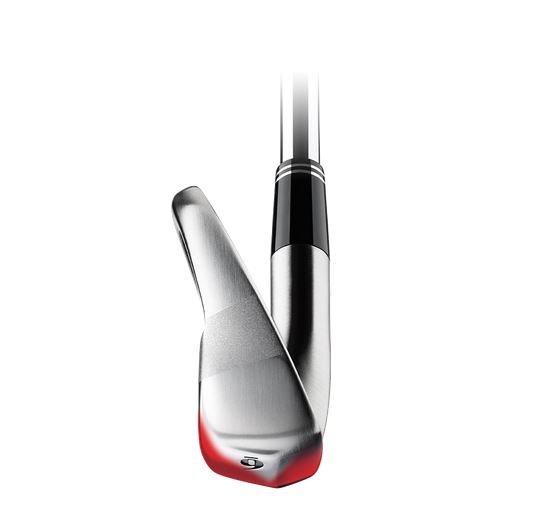 Optimized Set Construction – A two-piece construction in the 4-7 irons. A powerful HT1770 Maraging steel face, and a resilient 17-4 steel body, and one-piece, softer 431 steel construction in the 8-iron through Approach Wedge offers full set playability and versatility.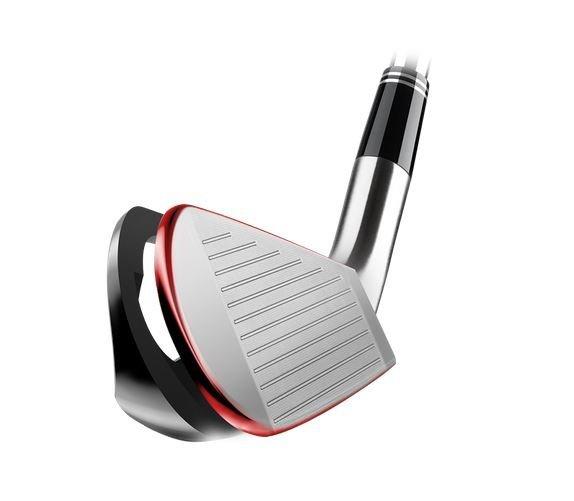 Larger Sweet Spot – A higher hosel section allows for an expanded face area, which creates a larger sweet spot.

Testing of the Srixon Z 355 irons took place both on course and during driving range sessions. The set reviewed was paired up with Nippon NS Pro 950GH DST shafts in regular flex. When the Z 355 irons were first introduced, feedback from many readers was mixed. Some didn't understand the premise and others worried that Srixon was making a thicker, wider soled version of the ever popular Z 545 irons released in 2015. However, after spending time with the Z 355 one could see how they offer a nice compliment to Srixon's current line of irons and yet hit on a target demographic that was left out with the 2015 releases.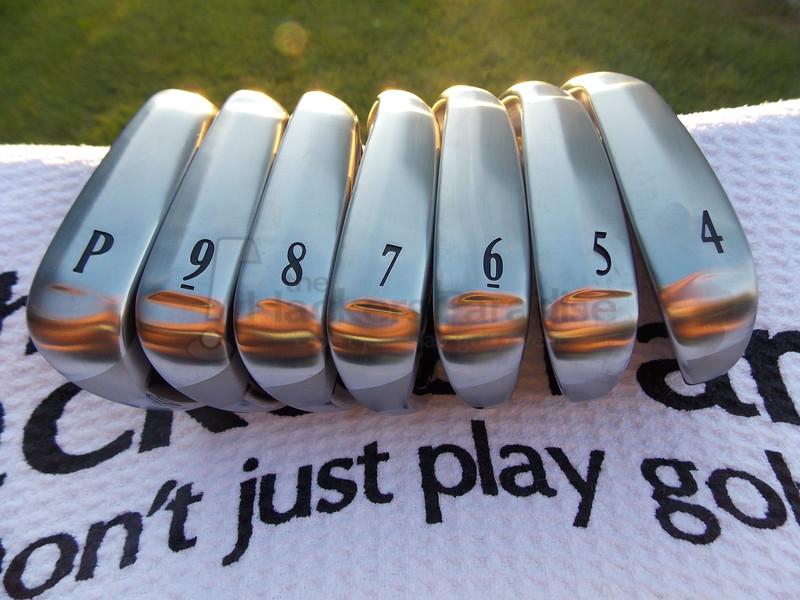 Aesthetics
After reading through the company's technology checklist, it's hard to imagine a set that is built for distance and forgiveness could be done with a compact, mid-size head. However, that is exactly what you see when you hold the Z 355 irons in hand.
The most visual piece of technology built in to this offering from Srixon is the new V.T. Sole design. The V sole was brought to the forefront on the Z 545 and Z 745 irons, and has been tweaked for the release of the Z 355. With the construction of these irons, the V sole was moved slightly closer to the leading edge. By doing so, Srixon hopes to improve turf interaction while aiming to create a sole design that helps lead to consistency out on the course.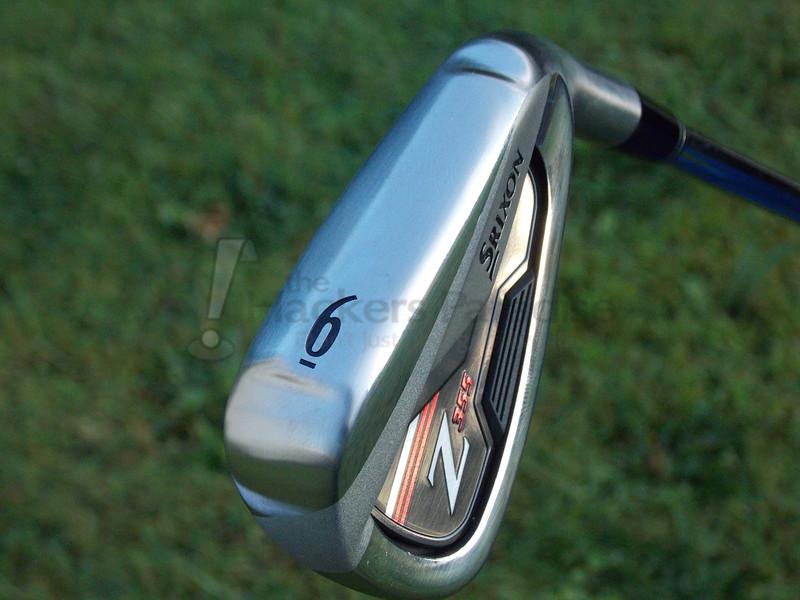 Though you won't notice the new sole design at address, you will notice the two-tone finish Srixon employed. The Z 355 blade is a wonderful combination of brushed-chrome on the heel and toe and a satin topline, which will produce little to no glare. The blending of these finishes not only produces an iron that is lovely to look at, it also provides a nice visual element when it comes to getting these irons aligned.
When it comes to grips, Srixon has decided to go with a new offering from Golf Pride, a hybrid form of the Tour Velvet. The top portion of the grip features what you would expect from this genre, with the typical Tour Velvet slits, while on the bottom third the pattern changes to a diamond shape cutout. Top it off with a red cap that matches the lettering in the iron cavity, and these irons have a nice understated look.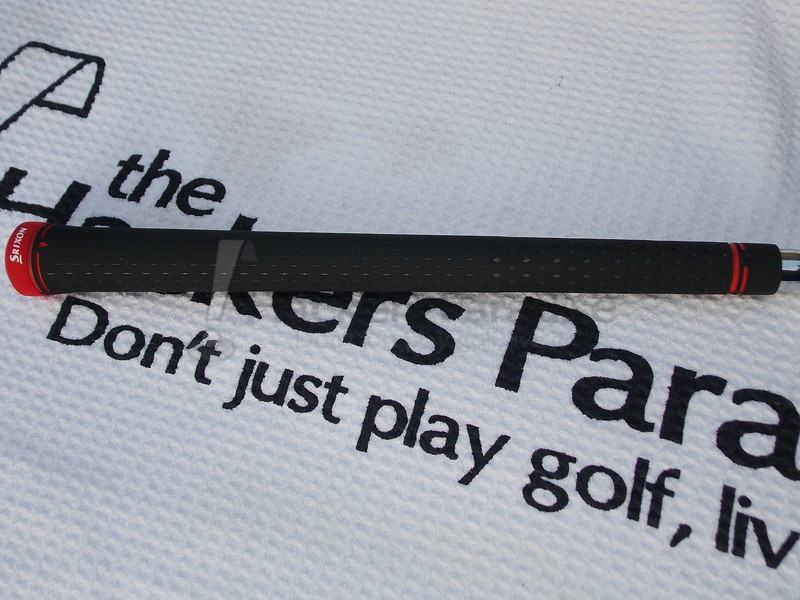 Performance
With the Nippon 950GH DST shafts being the engine that drives these irons, a nice difference could be seen between the stock setup for the Z 355 vs their sister set the 545. With just a few swings it was obvious that this set was built with the intent of helping a golfer get the ball to fly a little higher. The Nippon 950 shaft is designed to offer a mid to high launch while keeping the weight down, as it weighs in the 90-95 gram weight range depending on shaft flex. 
Utilizing Srixon's Action Mass technology we see a heavier head combined with these mid-weight shafts. As previously mentioned, the Action Mass technology is aimed to help deliver consistency, along with maximum distance and forgiveness. While looking at the maximum distance part of the equation, it is safe to say that these irons offer distances comparable to some of the longest out on the market. Distances from the low to mid irons produced numbers that were equal to many other offerings. The most noticeable distance gains overall were produced from shots hit with the scoring clubs at the bottom of the bag.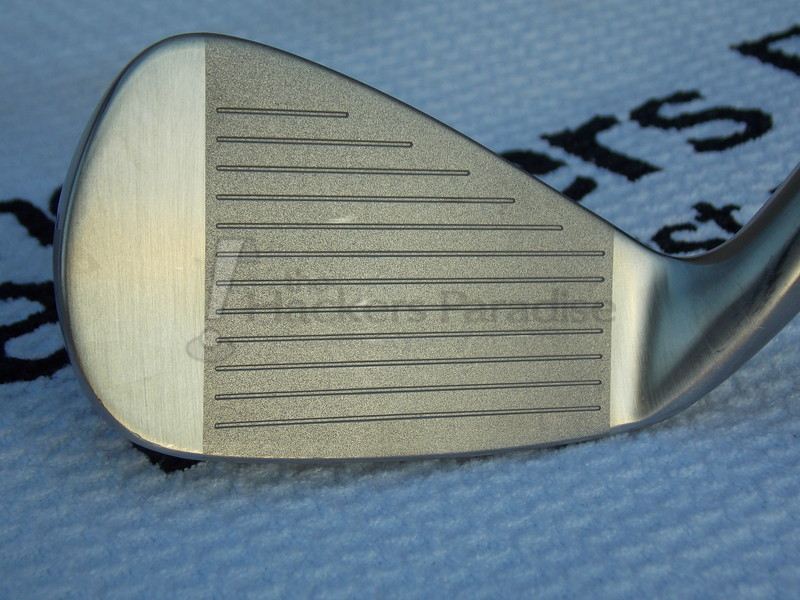 Sound and feel tend to be interchangeable when discussing golf clubs. When it comes to the Z 355 irons, the sound you get from them is a deep toned thwack, which gives the impression of a feel at impact that is on the softer side. Unlike what you tend to see from irons of similar styles, there is not an overly loud crack that tends to lead to the belief of a powerful strike. This really blends the lines nicely of an iron that is targeted for distance and forgiveness, but with a delightful feeling that some associate with a more players style club. When it comes to audible feedback, there is some present. On those swings when contact is made outside of the sweet spot, you will hear a slightly higher pitched sound. The overall feel you get from these irons stacks up quite nicely against the competition.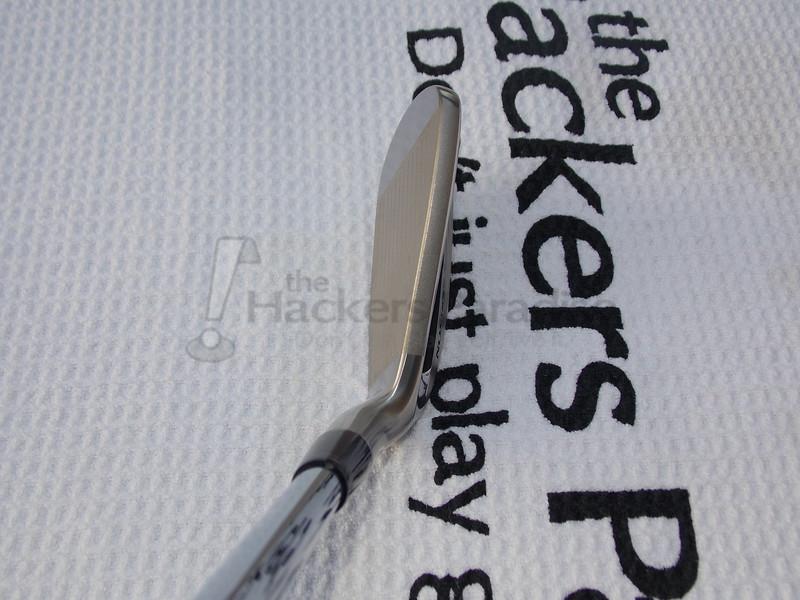 One of the most noticeable qualities the Z 355 irons exhibit is consistency. Good shots are met with familiar results in terms of yardage and flight, meanwhile mis-hits were not as penalizing as one might foresee coming from an iron of this size. The most eye opening miss was low on the face. Giving credit to the sole design, these shots still allowed for a predictable flight and a result that was not altered significantly.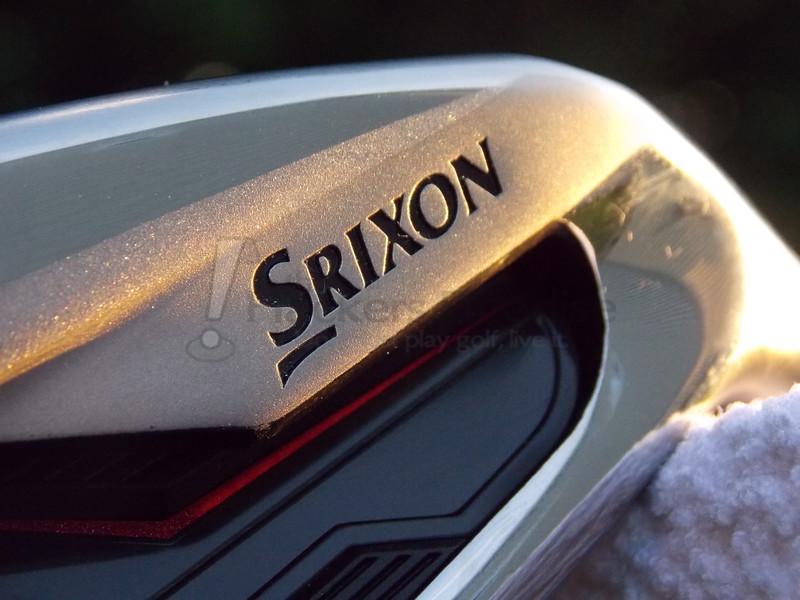 By producing a line of equipment designed to fit a wide variety of golfers, one thing is clear, Srixon is no longer just a golf ball brand in the United States. The Z 355 irons offer great distance along with forgiveness to assist those that tend to miss from time to time. Game improvement irons are often thought of as having too much offset, wide soles and a topline that is too thick. This offering from Srixon does a nice job of masking their helpful features in to a package that is pleasing to the eye. The Z 355 irons are in stores now and can be purchased for $799(steel) or $899(graphite). More information can be found at www.srixon.com.