Last week we got together as a staff and made predictions for The Masters. We were tasked with choosing the winner, as well as a dark horse, someone not ranked in the top 25 that we thought had a chance to grab the green jacket.
Of course directly after the graphic was made, Jordan Spieth won at the Valero, so dark horse might not be the best descriptor.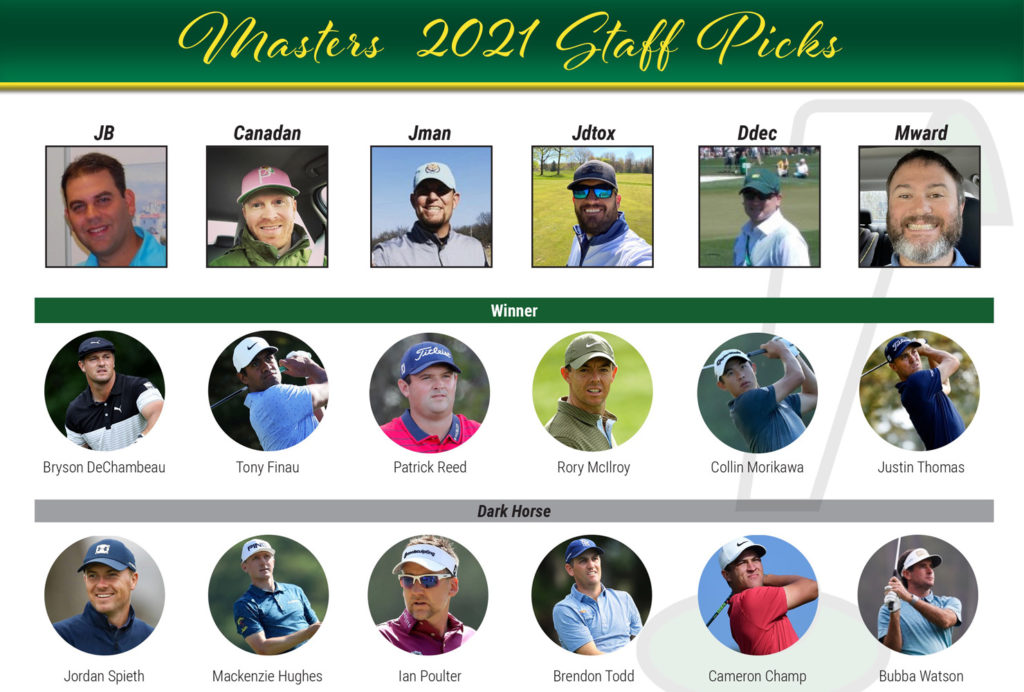 Crazy to think that none of the staff made the same predictions.
Who do you agree with? Who do you think is way off base? Give us your thoughts below.