As a brand, STITCH Golf has continued to be at the forefront of not just apparel and accessory options. Despite existing in a segment that seemingly gets more crowded by the day, they have managed to always differentiate themselves from the rest of the pack through their commitment to innovation and quality. Recently, much of that focus has been shown in their assortment of travel gear, but now the full force of it has turned to golf bags.
If you listen to Off Course with Dan Edwards, then you know when he had STITCH Golf CEO Brad King on the show (here: Stitch Golf Goes Off Course – The Hackers Paradise) there was a lot of talk about what was to come with their golf bags. Well, the time for that is now, as the SL2 MIY is here, and Stitch believes they have taken the best walking bag out there and made it better.

STITCH Golf SL2 MIY Golf Bag
In the off chance you have not been able to see the original STITCH SL2 Golf Bags in person, if you get the opportunity, prepare to be impressed. From a quality and material standpoint the SL2 remains among the best out there, but its functionality separates it from the pack, specifically for those of us who enjoy a good walk on the course. While the brand believes the SL2 is still the quintessential walking bag, they also acknowledge that golfers like options, which is where the MIY aspect of the new SL2 comes into play.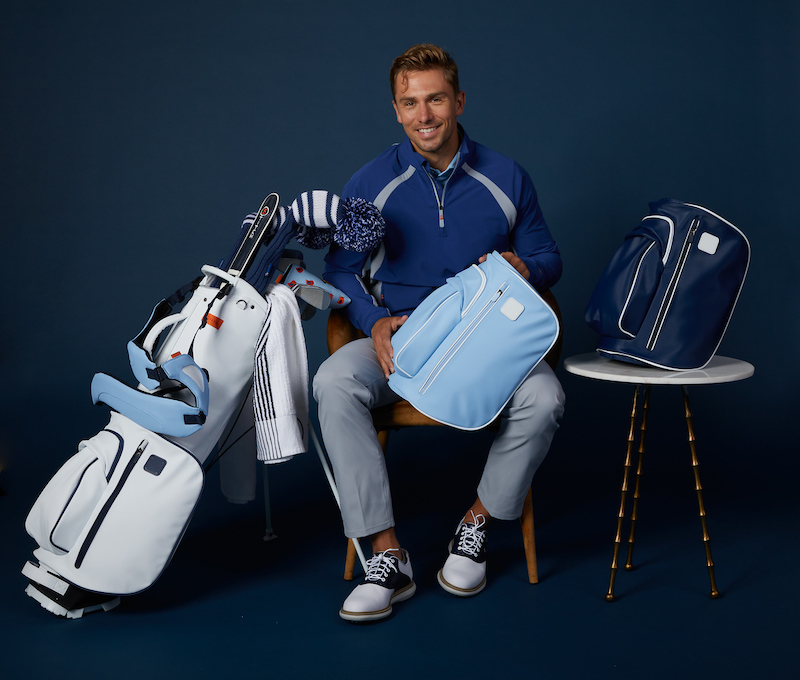 By now, you likely realize that MIY stands for "Make it Yours", and that is the name of the game here through and through. One of the consistent pieces of feedback that STITCH was hearing was about being able to bring some customization to the bags. So, among many updates which the SL2 has been given, the MIY aspect is front and center.

Though the SL2 can absolutely be used on a cart, STITCH is crystal clear that the ultimate intent with it is for the golfer who prefers to walk, so bringing options to fine tune the setup to your own personality is a critical element. To do that, each bag is entirely customizable through chassis, strap, and saddle pocket colors and features the all new GT Saddle pocket design. Best of all? If you get tired of the color scheme of any part of your bag, you can later add new parts of different colors and swap them out on the chassis.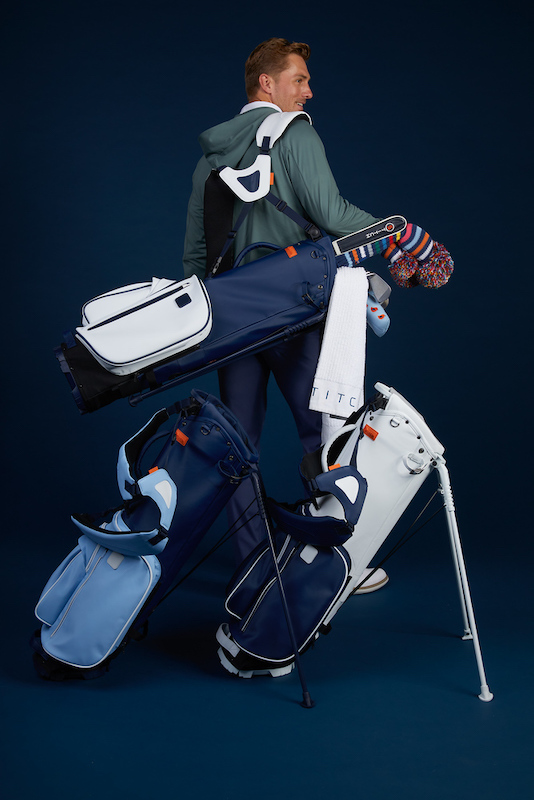 With such possibilities STICH is eager to emphasize they are now using YKK Tough Zippers which have 15% more abrasion strength than the typical zippers used on golf bags, meaning they will continue to be usable and effective in both day to day use as well as if/when someone wants to change out pieces.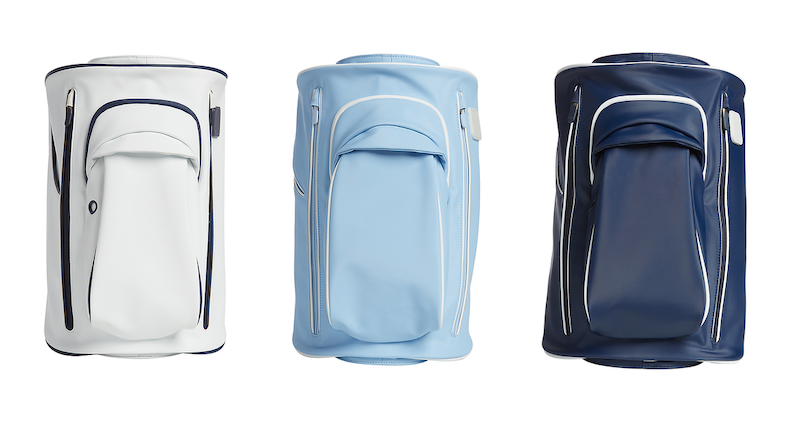 Initially, the core chassis will be available in either midnight (deep navy) or glacier white, though there will be more options to come. That chassis itself utilizes a 4-Way top and can be used without any pockets should you want the ultimate Sunday style bag that still has a leg mechanism on it. Additionally, you have the ability to pick from single or double strap setups to fit your style and needs.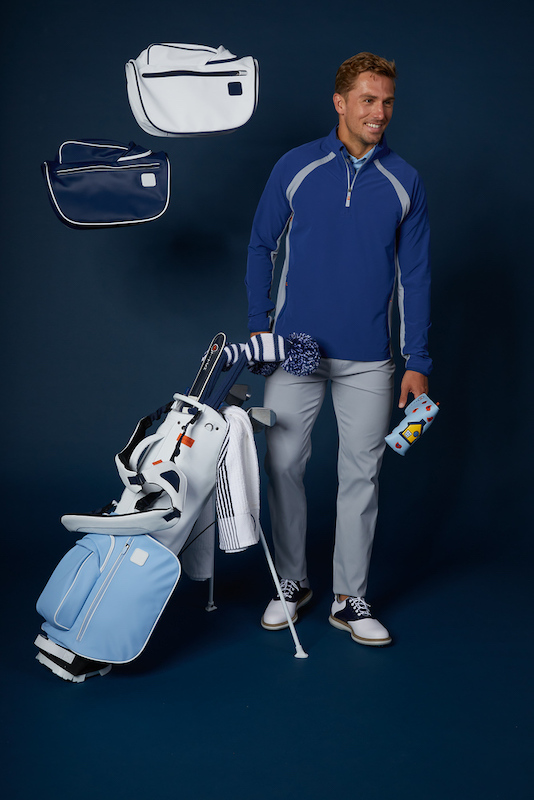 However, most golfers will want storage, and that is where the GT Saddle comes in. This design intends to offer storage for everything you could need, in a weight efficient and modular manner. The saddle offers 50% more storage than the standard SL2, features a felt valuables pocket, magnetic ball pocket, two storage pockets, and a beverage pocket.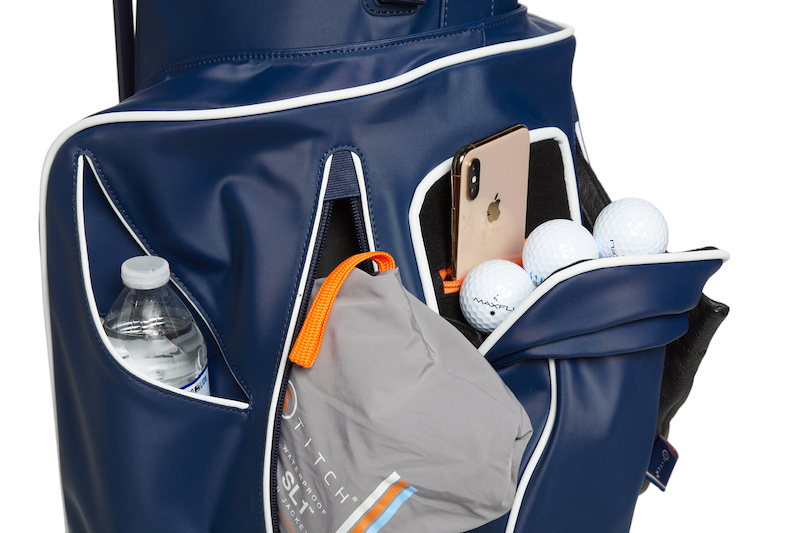 Another aspect that we have to talk about is the material. STITCH is continuing to use their "Touring Fabric" which is a proprietary material that has the look and feel of leather but with lighter weight and increased water resistance. When you tie all this together, you get a golf bag design coming in at a stunning 99 ounces, according to Stitch.
The Details
The new STITCH SL2 MIY golf bag will be available starting today and will come priced at $448. While some might get a bit of sticker shock there, in typical STITCH fashion this is sure to be an example of you get what you pay for, as their historic quality speaks for itself. Each bag will be made to order and ready to ship within days with the ability to purchase additional pieces to change things up as well.
What do you think? Can STITCH Golf make the modular golf bag cool? Is it something you would be interested in? Jump into the conversation below or on the THP Community and let us know!
For more information, check out the Stitch Golf website at www.stitchgolf.com.