One of the many lessons learned during 2020 was that venturing into a new sport/activity can, at times, be rather pricey. Whether looking to break into golf, cycling, or kayaking, equipment costs can very quickly creep into that uncomfortable range for the wallet. As an industry, golf saw a significant surge in popularity, which included plenty of first-time participants. What greeted these new players looking to put together a bag full of clubs? High equipment costs.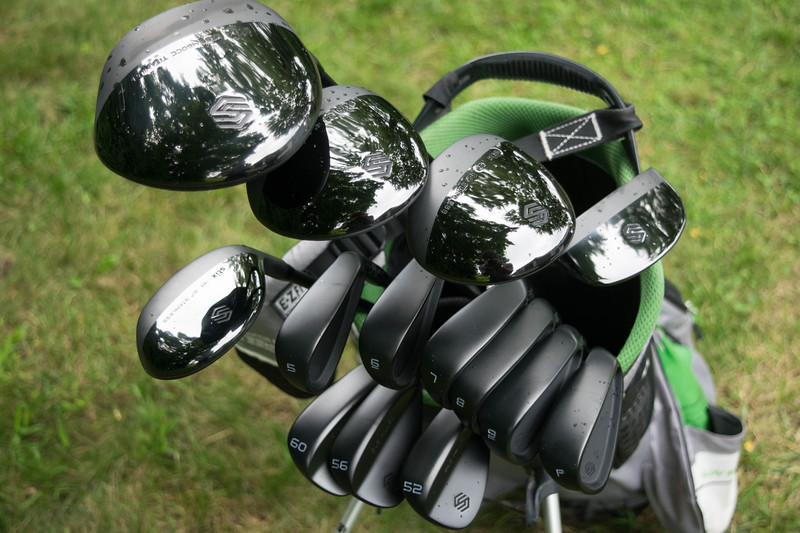 Enter Stix Golf, which launched seemingly at the perfect time when new players were searching for affordable new equipment. Upon their initial launch, Stix offered a 12-piece set that provided plenty of value. Less than a year later, we now have the follow-up release, which provides seven different set configurations, a new logo, and other improvements to the clubs themselves.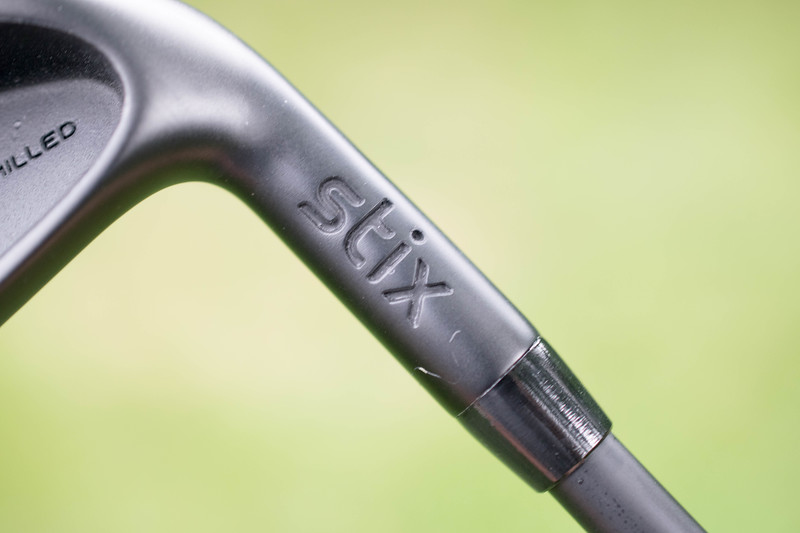 Box sets have often offered tremendous value to the golfer looking for a one-stop-shop experience. Instead of going out and buying individual components, one can purchase a set and have a matching set of clubs throughout the bag without breaking the bank. When the opportunity came to play and review the newest 14-piece set from Stix, there was a high level of intrigue not only to see how they performed but how much of a value they indeed offered.
Upon unboxing, it was pretty evident that the Stix design philosophy was a bit understated. There are no flashy colors or badges throughout this makeup. Instead, we get an utterly blacked-out look that, to my eye, comes across looking nice. I've always been a sucker for black irons and wedges, and this product is eye-catching in the bag. Speaking of the irons and wedges, I fancied that the bottom scoring line is red. To me, that made these clubs pretty easy to square up when getting ready to hit a shot. Those red scoring lines didn't make it over to the woods, but they do have a rather simplistic red alignment dot on the two-tone crown. Completing the look is a black graphite shaft and grip, both of which employ just a simple Stix logo. One of the updates that Stix has mentioned for this updated version is a more durable finish. We are told that this will be five times more durable than the PVD used in the initial release.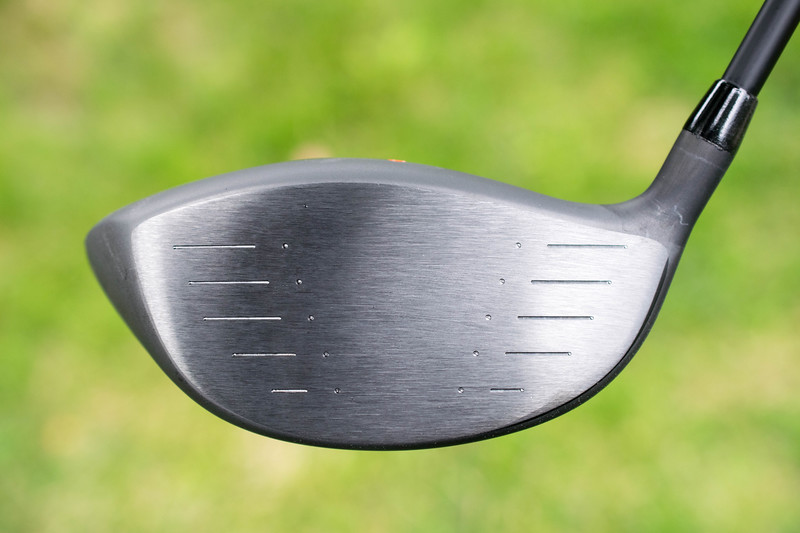 We asked Stix about some of the changes that they undertook for the updated model and this is what they had to say: "We went from 12 clubs to 14 as people wanted a complete set. We added more wedges and now offer three flexes in five height ranges. On top of that, we added a bag and headcovers. Again, people wanted the whole package in place, so we put it together for them. In terms of styling, we updated the design to have no cavity plate. We want these to last forever, and we believe in minimalism, so the more we can take away, the better."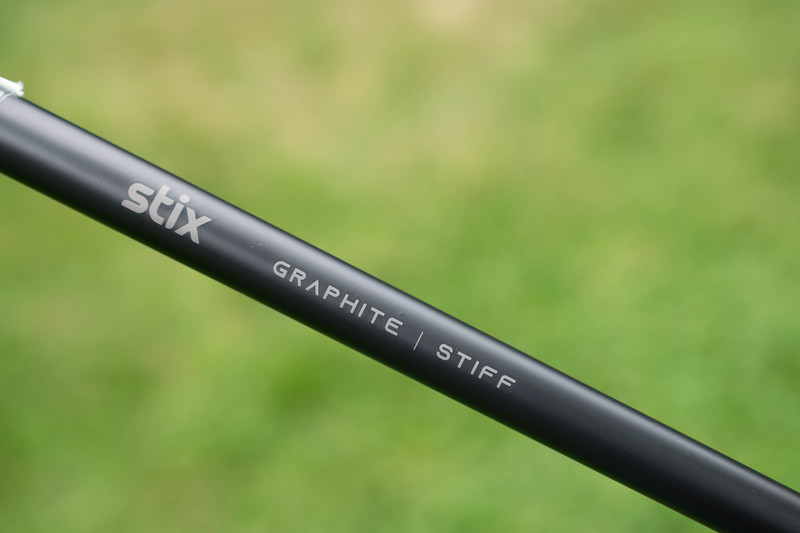 Within my 14-piece set was a driver (10.5°), two fairway woods (16° & 19°), a hybrid (21°), 5-PW irons, three wedges (52°,56°,60°), and of course a putter. No bag or headcovers came with my set; however, Stix does offer a package that includes a Stix branded stand bag. If one were to go this route, it would be cheaper than buying the bag separately. Headcovers for the woods, hybrid, and putter can be added for $65.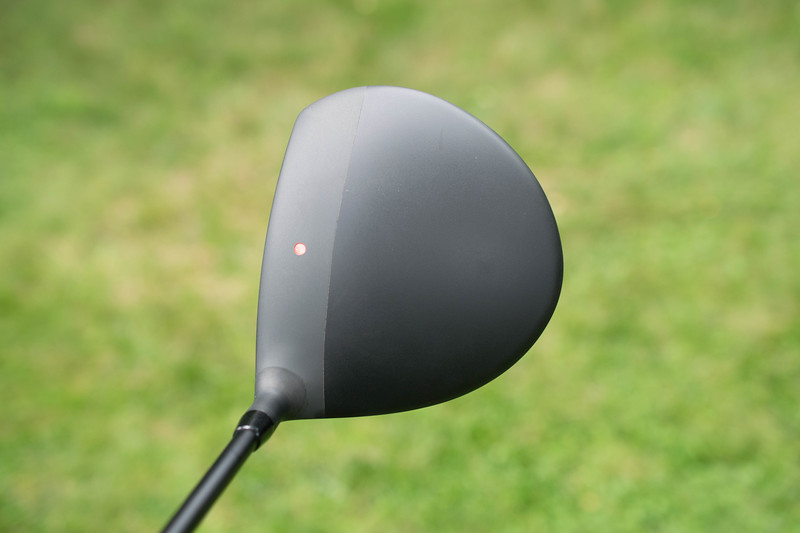 These clubs look the part, but how did they play? Truthfully? They exceeded my expectations, especially when it comes to the irons and wedges. The performance was solid, starting off with the driver, which sits a touch closed to my eye. On-centered hits, the ball jumps out there in the same neighborhood as my typical yardages. There wasn't any point in time on the course where I thought I hit one well and was dreadfully shorter than I expected. Where I felt it lagged a bit was on the heel side forgiveness. Sound-wise, all the woods were higher pitched, which isn't surprising considering most of the drivers out on the market today utilize carbon fiber, which helps deaden the sound.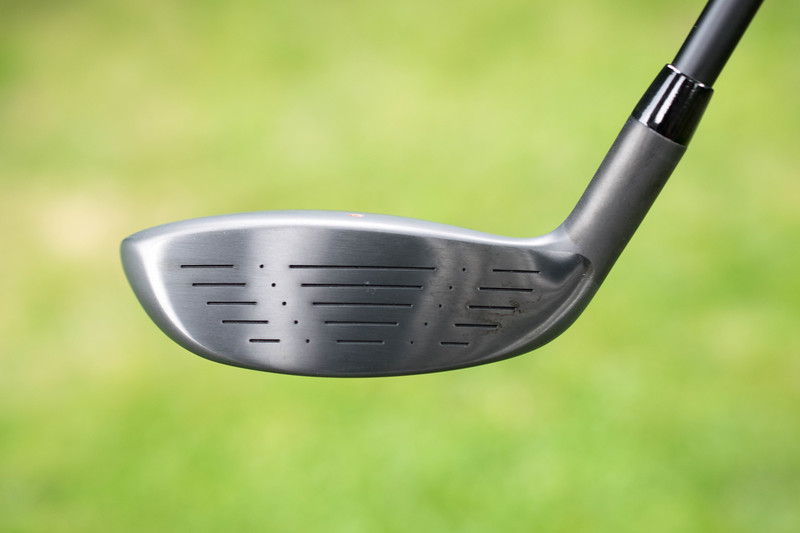 The fairway woods are set up with a lower profile, which I prefer. They performed reasonably well off the tee and fairway, although if I had to pinpoint which part of the set wasn't my favorite, it would be these. They just launched a bit too high for my game, and the ball seemed to float, robbing me of some distance. I could see plenty of golfers who struggle to get the ball up in the air, finding some success with these.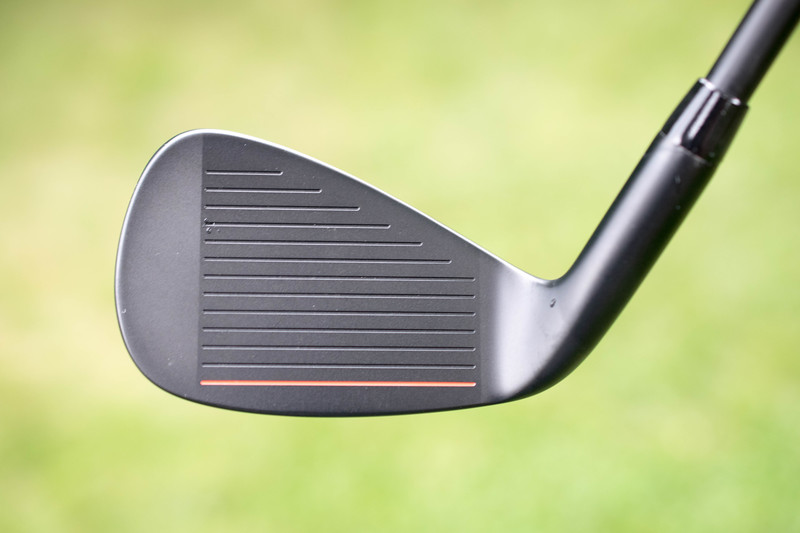 I've already mentioned it, but my favorite part of this 14-piece set was the irons and wedges. Having that dark finish on these irons gives them a sleek look. Their loft structure is anything but consistent, with some gaps being 3° and others being 6°, and at 28°, their 7-iron is strong. My first swing of that 7-iron on a Foresight GC2 yielded a shot that carried 168 yards, launching at 20°, and had some low spin at 4440 RPM, but still descending at a sharp enough angle. These irons were easy to hit throughout the set, launched with ease and provided some strong yardages. When moving to the wedges, they offered consistent spin that on full swings with the 56° exceeded 10,000 RPM. There was an instant comfort with these wedges, and it didn't matter if I was trying to hit the ball high with a lob or a low bump and run. Stix mentioned increased durability on the finish, and so far, the only finish blemish I have seen is on the SW, where the red scoring line has bled over a bit. As with pretty much every dark finished iron and wedge, time will tell.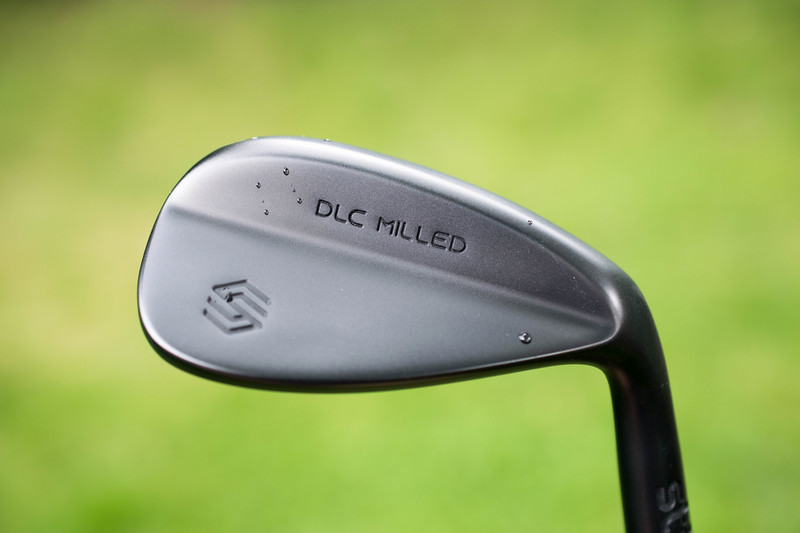 Finally, we get to the putter, which features a graphite shaft like every other club in this set. Immediately that took a bit to get over, and with a heavy head-weight of 430 grams, I needed to spend a little extra time visiting the putting green. What I like the most about this putter is how the face looks with the milled pattern, and the mid-mallet shape with the plumber's neck inspires some confidence. Putters are always a very personal choice, so I feel Stix went with a design that will appeal to a pretty significant demographic of golfers.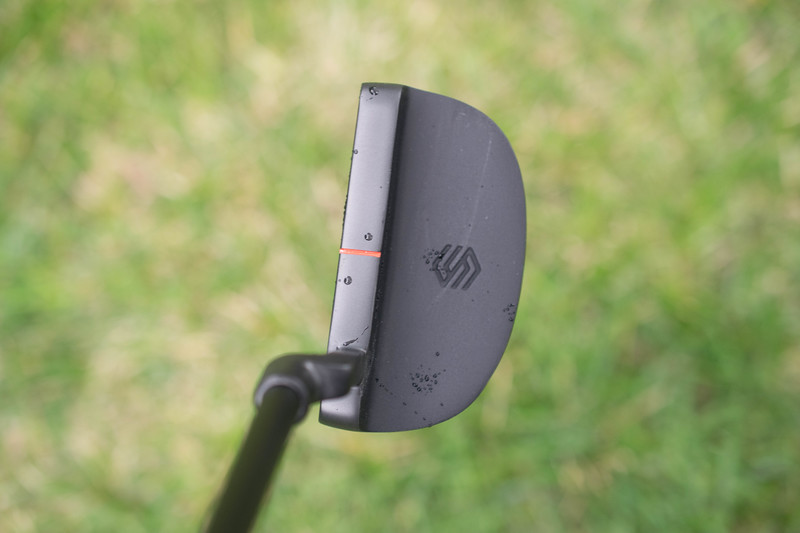 Box sets might not carry with them the highest regards when it comes to core golfers. Therefore, we asked the Stix team about their growth factor with this type of product. "I think box sets are currently a great opportunity for us. Our results have shown that we are primarily a set company. For our target demographic, this is a unique offering, and I also think it's an area where the big brands are backing off. As always, we will listen to our customers, and if there is demand for us to continue to diversify, we will take on that challenge. We currently have plans to continue to provide any product that belongs in or on a bag."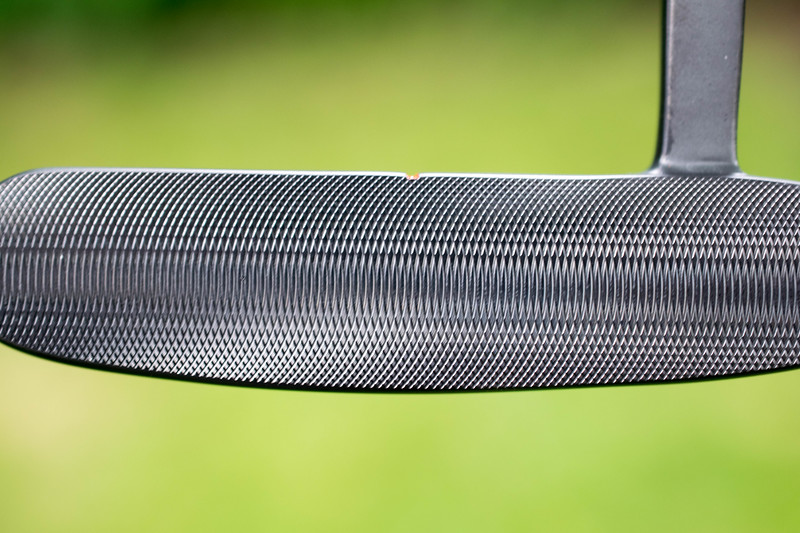 As a young brand, Stix has been aggressive with their social media marketing. If you happen to notice their ads, they have caused some legitimate excitement. After my pleasant experience with their complete box set, I can certainly see the appeal. Golf is supposed to be fun. Sure, it can be expensive to have the most recent club technology and the flashy clubs, but it doesn't have to be. Stix offers multiple configurations that will suit your playing needs, all while giving you clubs that will surely catch the eye of your playing partners. More information on Stix is available at www.stix.golf.
The Details
Available: Now
Set Configurations:
14 piece set + bag for $924
14 piece set $799
11 piece set +bag $824
11 piece $699, 9 piece + bag $724
9 piece $599
6 piece Iron Set (5 – PW) $449
3 piece wedges $174
Dexterity: RH and LH available.