THP wants to once again congratulate TBird for winning the TaylorMade & THP Masters contest that we just held. For those that missed it, you can read all about it here. One of the perks of that contest, is that the THP Tour Van is packing up and heading his way to hand deliver his prizes from TaylorMade and adidas Golf and taking him golfing.
Well, the tee time is booked for today and we are all set to play one of his local courses that he enjoys called Stonebridge Golf Club of New Orleans. Looks to be a pretty place and their website is here.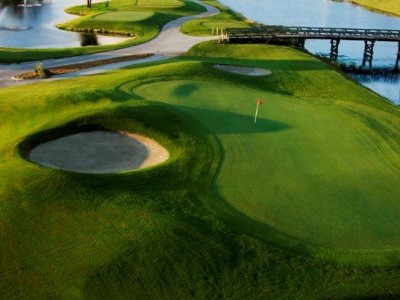 Of course we will have tons of information on the course, as well as pictures and videos from our round for everybody to enjoy tomorrow. If you have played it before, let us know your thoughts.