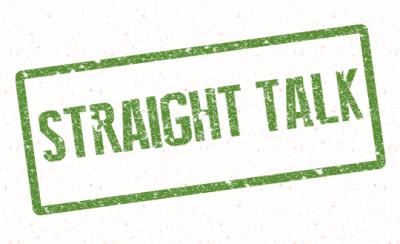 I'm sitting here trying to process what I just witnessed in the final round of the 2014 Masters. There is no other sporting event I look forward to more than the four rounds of competition at the Masters. I completely throw myself into the coverage online and on TV. If I had it my way, I'd be able to watch every shot by every player in the field. I simply cannot get enough of it! This year, we got to see Bubba Watson basically take all the edge-of-your-seat drama out of the final round by the time he reached the 10th tee. For the next 2+ hours we watched him stay in complete control, while everyone else failed to mount a challenge. We got to see him on cruise control to finish off a three stroke victory, but was something missing?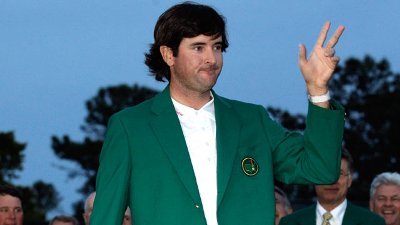 I was completely enthralled in the action this year, but I am in the minority. If you ask around you're going to hear a lot about how this year's event was missing something. That something you ask? Tiger Woods. Tiger underwent back surgery recently and it was announced that he'd miss his first Masters since 1995. For nearly 20 years we've watched as Tiger completely changed the tournament that is hands-down the most popular event in the game of golf. In that time, Tiger has failed to reach the weekend just 1 single time (1996) and we all know what happened next. From 1997 on, Tiger rewrote the book at Augusta National multiple times over.
About two weeks before the start of this year's tournament the announcement was made and the sulking began. The Masters will not be the same without TW they said. It will be boring they said. Ratings will be terrible they said. Talk radio was all abuzz about a Tiger-less Masters and what it would be like. Its ok, we've still got guys like Phil Mickelson, Dustin Johnson and Keegan Bradley, so the event will still be great and filled with tons of drama. The problem was that all of these 'next best options' shot a combined million over par and missed the cut! Now what?!
Going into the weekend the casual fan that catches updates on Sports Center probably couldn't have cared less what would take place at Augusta over the weekend. No Phil, no Tiger….no desire to watch. I can't even fathom that thought. The idea of skipping a minute of the coverage of the event I look forward to more than other sporting event just because Tiger Woods isn't playing is crazy to me. There is no denying that Tiger moves the needle. I'll never forget the 2010 Masters. That event showed me more than any other just how much Tiger Woods means to the sport. For those of you with short memories, the 2010 Masters was the first event Tiger played in after his 2009 Thanksgiving night disaster that would change him more than any of us thought possible. He came out without having a single tune-up, nearly won, and people were going crazy. I remember the activity on the THP forum that weekend. It was so fast and furious you could not keep up. Tiger did not win that year though. Phil Mickelson did – his 3rd green jacket thank you very much.
Going into this year's Masters there were definitely a lot of questions. With the game's biggest draw already out and several others nursing injuries the event seemed more wide open than ever. I loved it! Hardcore golf fans don't care if it's Tiger Woods (or in this case Bubba Watson) donning the green jacket on Sunday evening. We just want to see a good tournament at a course that 99% of the population can only dream of seeing in person. We got exactly what we were hoping for too. It started with the traditional Thursday morning ceremonial tee shots from the game's greatest heroes, Gary Player, Jack Nicklaus and Arnold Palmer. Whether Tiger was on property or not couldn't have been further from my mind as the event I love had official begun.
The week progressed and those who still tuned in were treated with the sights and sounds we love so much. The corny music. The old dudes in green jackets. Jim Nantz's overly dramatic, yet perfectly spoken words calling the action. Great golf by some of the game's best players on the biggest stage. We had it all. Except Tiger. Guess what? If it wasn't for the constant reminders by CBS and folks covering the event at the Golf Channel I wouldn't even have known we were missing Tiger this year.
Instead we had everything we needed. 20 year old Jordan Spieth playing in his first Masters and playing in the final group on Sunday, how awesome is that? 54 year old and a close 2nd Masters favorite Freddie Couples yet again pausing the hands of time for a few rounds of stellar golf to find himself in contention at Augusta and making us all say "what if" one more time. Then of course there was Bubba, who seems to be ready to become the guy to beat every time he drives up Magnolia Lane. He flat-out put on a show this week with the way he practically brought that course to its knees. That was awesome to watch. To me everything was topped off when his young son Caleb walked toward him after he holed out his final putt on 18. Seeing Bubba, tears and all, carrying his son as he was doing a victory lap and high fiving patrons near the 18th green was awesome!
I can't wait to see the ratings for the final round. I'm sure they're down quite a bit from some of the times when Tiger has been in the hunt on Sunday. I get it. I really do. The guy moves the needle like nobody else has ever done in the sport of golf. But when people try to tell me the 2014 Masters was lacking something because he was gone I'm going to tell them that they are flat out wrong. The 2014 Masters had everything we could have asked for and even more. Every year I watch the final round with my dad and this year we were both rooting for Bubba. Early in the final round we were screaming at the TV trying to pull Bubba along and help him win. It was a blast. High fiving my dad after Bubba birdied the 243 yard par 3 4th hole you would never have known there was something missing. The event was everything that it's always hyped up to be – the greatest day on the sports calendar as far as I'm concerned. Tiger or no Tiger.
The Masters does not need Tiger Woods. The PGA Tour does not need Tiger Woods. There are so many talented players and exciting story lines week-in and week-out that the game of golf will be just fine long after Tiger hangs up his spikes. Having said that, I haven't been living under a rock for the last 20 years. I know that Tiger is the guy who gets the mailman talking golf. Tiger is the guy who gets the wives and grandmothers watching the coverage of the majors, but Tiger is not the reason that the Masters is the best sporting event in the world. Not to me. Not even close.
Dislaimer: The views expressed in this article are Jake's own and do not necessarily reflect those of THP Media Inc or its owners.