The #7 shape is iconic. It is the most used Odyssey putter on tour with a legendary style that was once considered unique, and is now one of the most duplicated shapes out there.
Multiple variations of the #7 exist within the Odyssey line, and today that is expanding with the launch of the Stroke Lab Toe Up.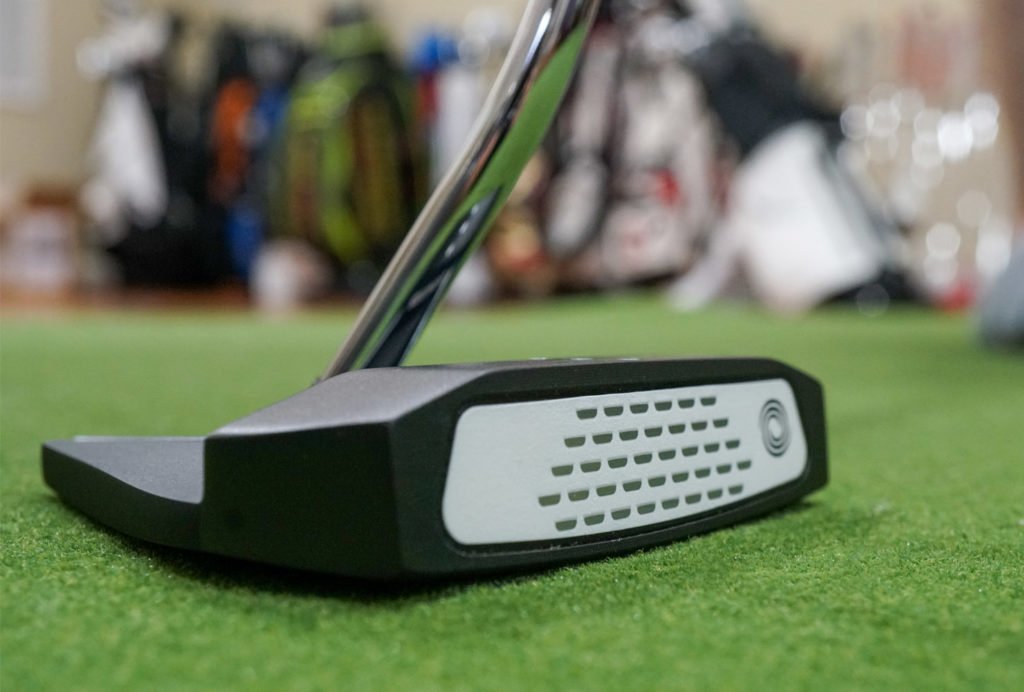 Before we get to what Toe Up is, let's rewind a bit and breakdown what Stroke lab is and what it is doing. This "re-balancing" of the golf shaft is fairly new, but something Odyssey has been working on for a number of years. It started with shifting weight to the head and butt and using a light weight golf shaft. While it felt great, it needed major refinement. That led to the innovative, multi-material Stroke Lab shaft that takes a holistic approach in putter design by looking at the entire putter and where weight is placed, rather than individual pieces.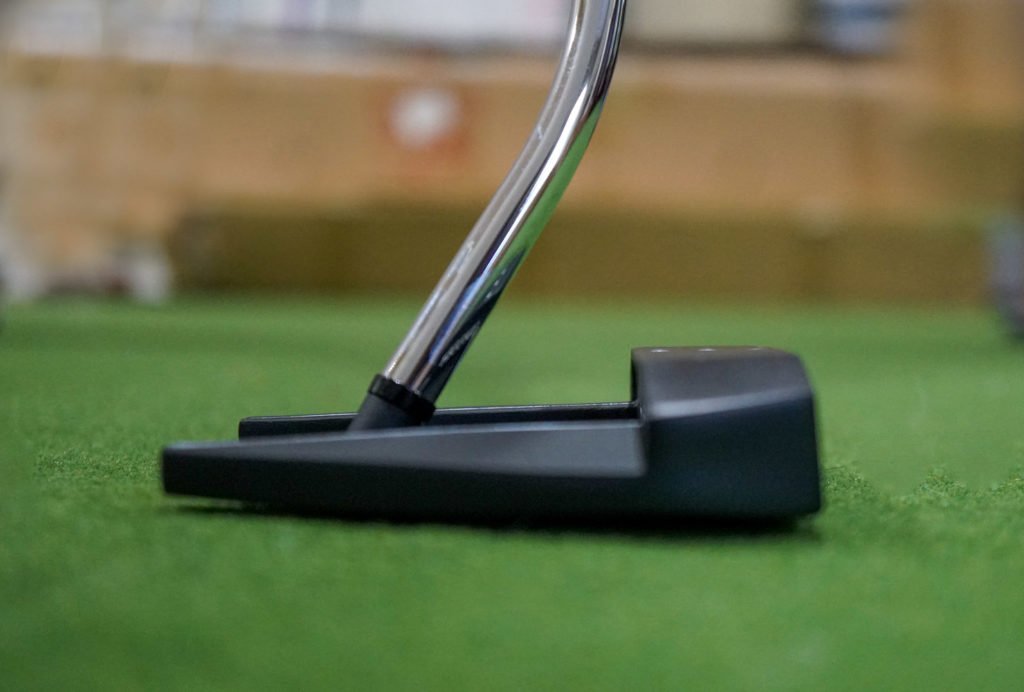 To say it has been a success would be a massive understatement both at the tour level and golfers frequenting the THP Forum. The design is done to help improve tempo and consistency in your stroke, regardless of player type or skill level.
Coming back to the Toe Up, you are probably asking yourself right now, what does it do. By design, the unique hosel creates significant toe up characteristics to encourage minimal face rotation and arc in the putting stroke. Let's break this down a bit and explain what is going on.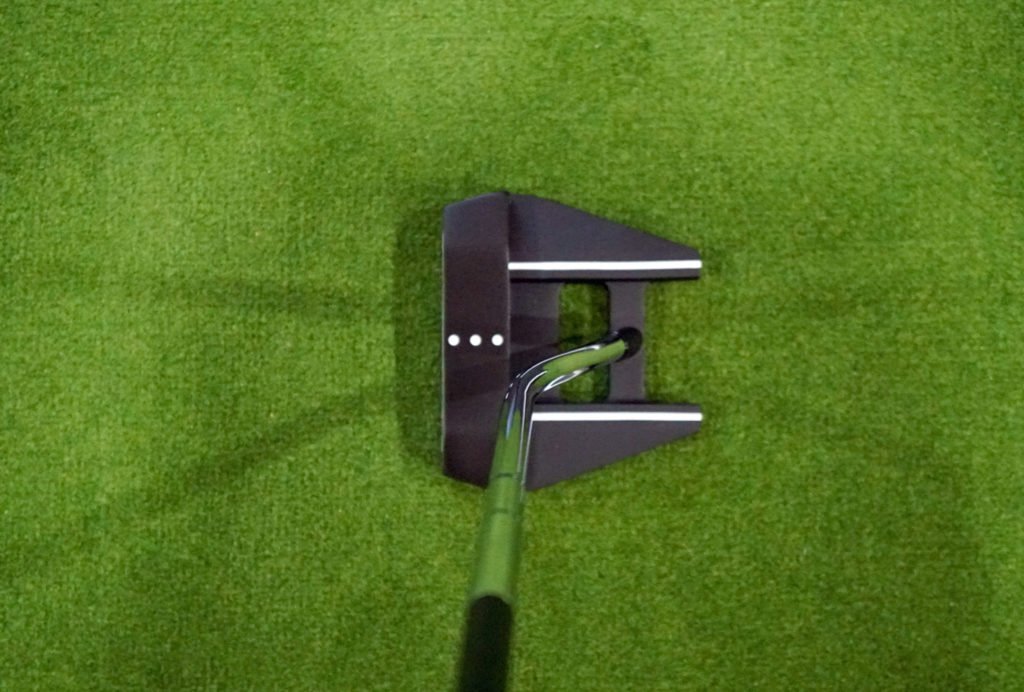 Often times we discuss what the face angle of a golf club is doing at impact during a full swing. Rarely is that same discussion around putters, yet it has just as much impact if not more. If your putter head doesn't open or close during the stroke, it should be easier to square at impact. This would ultimately mean that you will see more potential for consistency in your putting, and assuming you are on the right line, make more putts.
When you test the balance of this putter by resting the shaft on your finger it will sit toe up.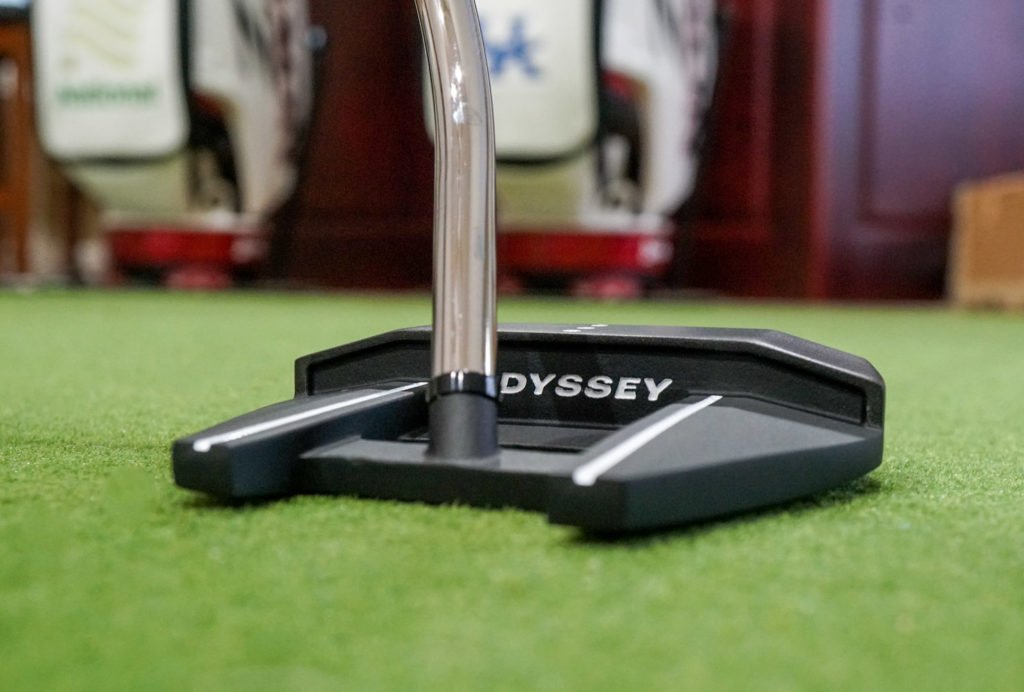 The theory, which is not new for Odyssey but is with Stroke Lab, is all part of their general idea to promote a more consistent stroke. This version of Toe Up features a different hosel from the models they rolled out a few years ago, but does borrow a bit from their Backstryke lineup with the hosel design.
The pictures won't do the finish justice, which is a black PVD with coating that fits in line perfectly as an extension to Stroke Lab Black.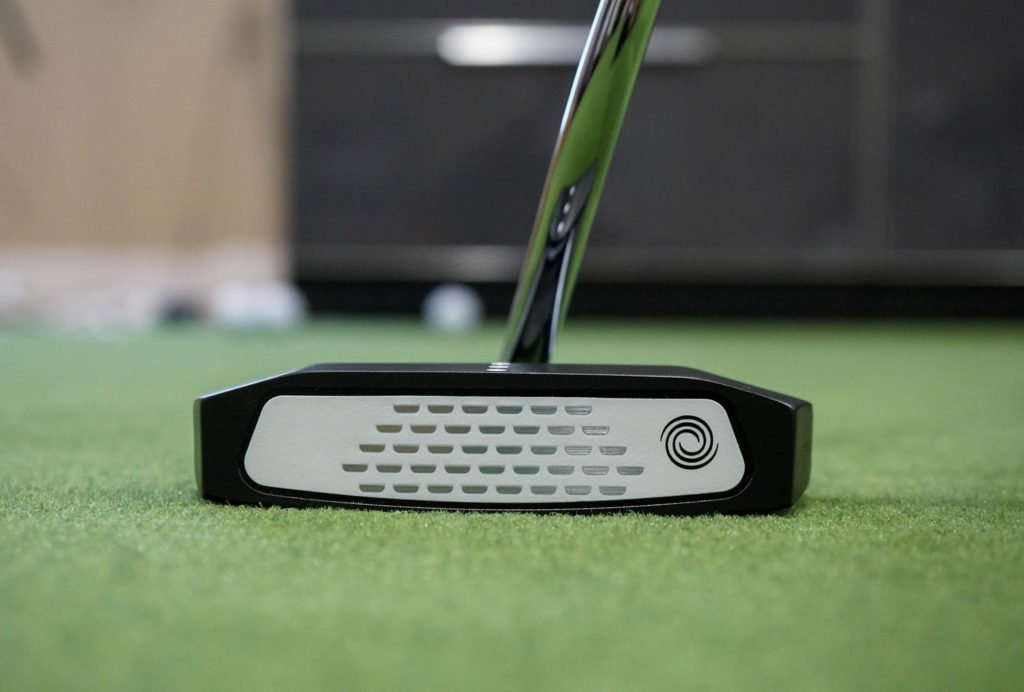 The insert is the latest from Odyssey and they call it Microhinge Star. Offering a more dense sound and firmer feel at impact, while not diminishing the clean roll and less skidding promotion that exists in White Hot Microhinge.
The Details
In Stores: Today
Cost: $199