Travel covers are often that last step and a nearly forgotten aspect to taking your clubs on the road with you. So many are poorly done and cannot withstand the pressure that airlines routinely put on them, and as avid golfers, our fears of club protection are real. As someone that travels multiple times per month, I have tried so many covers over the years, some good, some not so good and nearly everything in between.
If you have not read our review of the Subtle Patriot Covert Stand Bag, now is the time to click over to get a better understanding on the company and their mission. There is a lot to cover here, but it is important to link to that first article, with mention of their goals to increase support and awareness to veterans and first responders.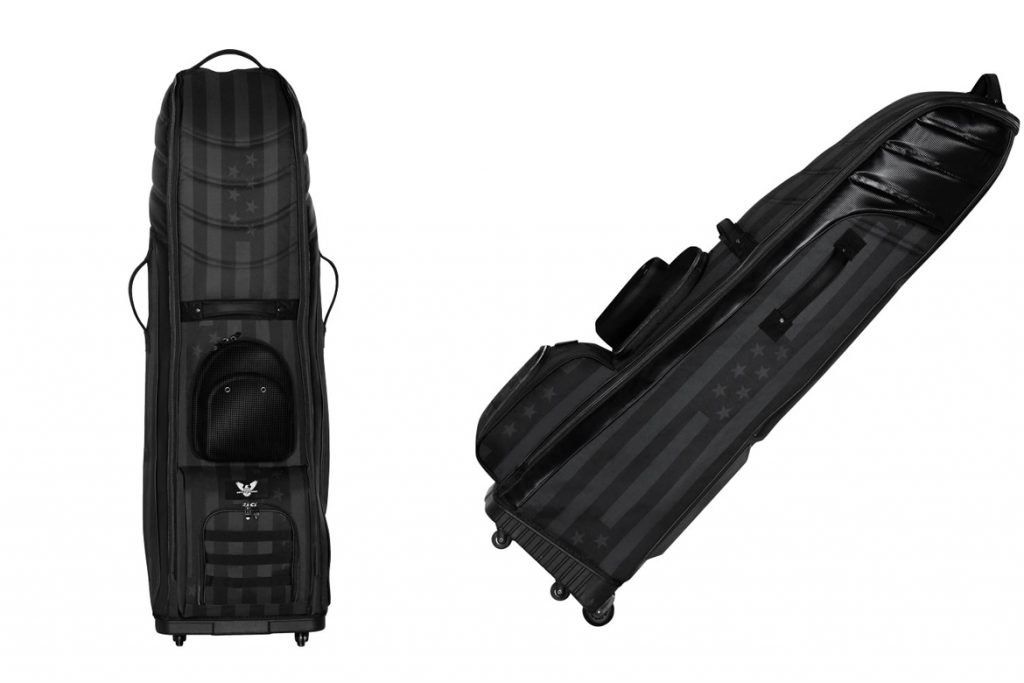 There really hasn't been a lot of innovation in travel covers.  They hold your clubs, hopefully with good padding and the pockets remain by and large similar in most units we have tested.  The wheels and rolling mechanisms have pretty much been the biggest advancement in travel cover technology, with one company even having fold out legs.  Subtle Patriot, however, has decided to turn the travel cover world on its head with quite a few new innovations that really stand out.
Speaking of wheels mentioned earlier, the Covert Travel Cover has a 6-wheel hybrid bottom that gives you the option to roll it vertically along your side, or the more popular reclined position behind you. As a traveler that has been using one of the covers with retractable legs, I have always used the reclined position. I must say however, that the wheel base being what it is, with some balanced packing, the vertical option is fantastic for versatility.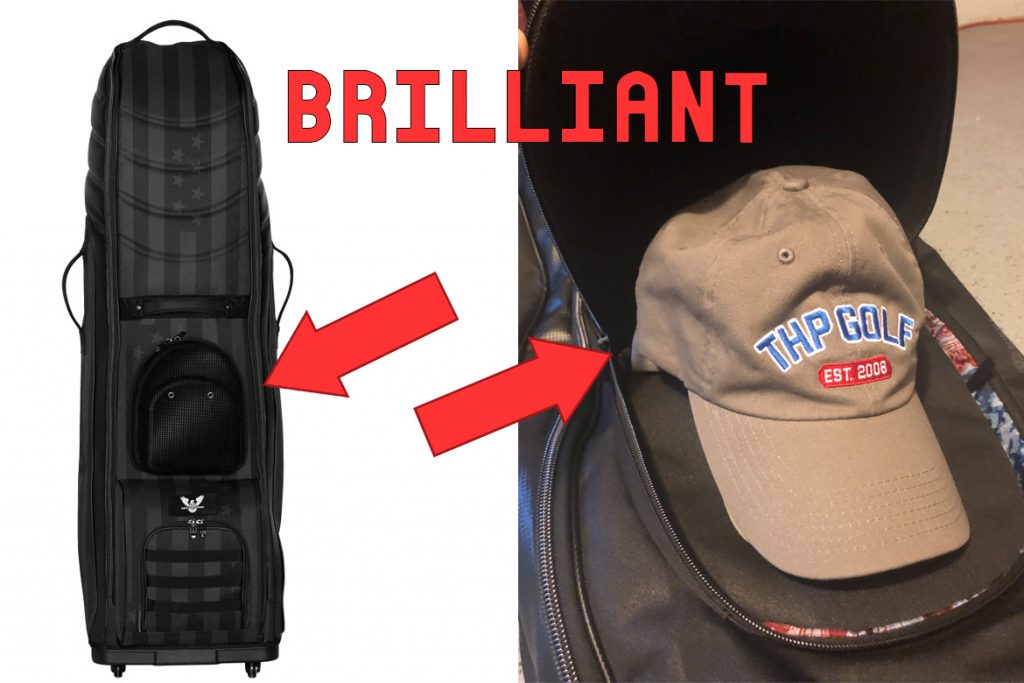 Right in the middle of the exterior of this bag, it looks as if your travel cover ate a small animal or is wearing a fanny pack. This brilliant addition is actually a molded hat storage hutch that keeps them in perfect condition during transport. Bringing your hats with you while traveling is not something we normally think much about, but if you pack them in the suitcase they get crushed, or if. you throw them in the carry on and they take up space, so this actually solves a problem we may not have even realized we had. Subtle Patriot has added the hat hutch right to the front of the bag and it holds plenty of lids for a golf trip.
Directly below the hat storage is another pocket which is designed for golf shoes. Subtle Patriot says that they will fit shoes up to size 18, and I put a pair of 11.5 in there without any struggling and had room to spare. Like all of their products we have tested so far, the interior lining shows off the patriotic theme. Each pocket is red, white and blue with quotes and images from American history.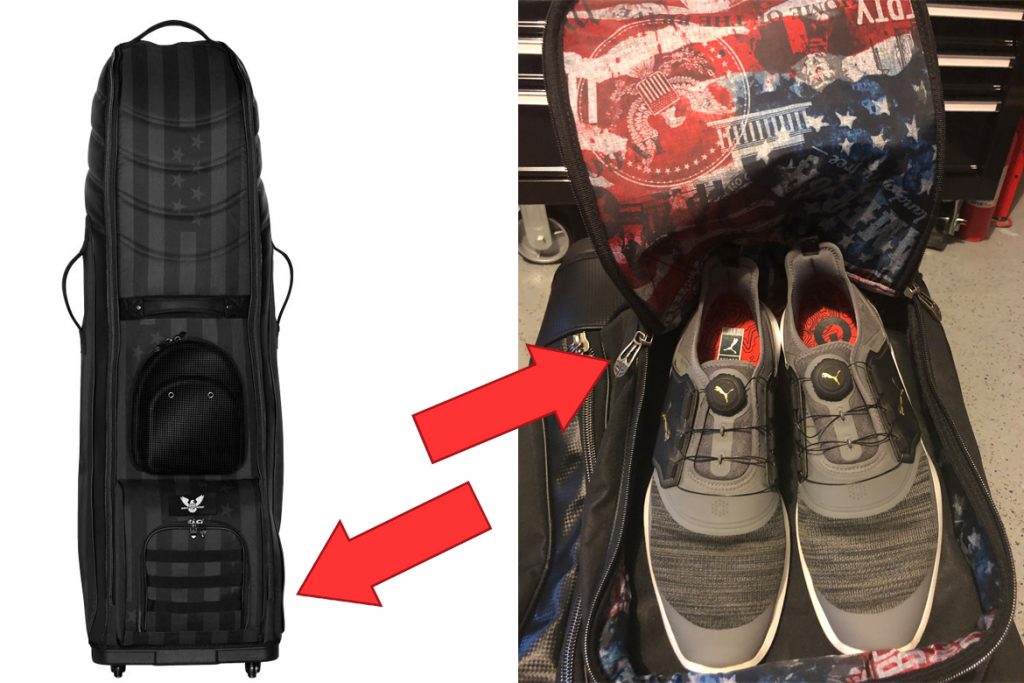 Storing the travel cover is easy as it becomes half the size. Speaking of size, Subtle Patriot says that this bag can fit a tour level staff bag all of the way down to a stand bag securely. We put it to the test and they are right. While the oversize staff bag was snug, it fit and zipped up securely, and the smaller stand bag was held in place by two compression straps with no movement. The interior is not only lined with patriotism, it is well padded and puts your mind at ease (well as much as you can when your clubs are traveling).
For more information, check out their website at www.subtlepatriot.com. They are also available at www.budgetgolf.com and we currently feature a 15% off any one item on the right hand side of this page you are reading.
The Details
In Stores: Currently available
Weight: 10 lbs.
Cost: $279
What are your thoughts on these unique features? Leave a comment below, or join in on the conversation on the THP Forum thread about this travel cover here.