Sun Mountain is very well known for their high-quality golf bags, but the company also produces some top-notch outwear. For the days when the rain tries to play the role of round spoiler, having the proper apparel to take on the conditions is crucial to keeping the game enjoyable. Preparing for the upcoming 2017 golf season, Sun Mountain has unveiled their newest line, called Elite, to combat those adverse conditions.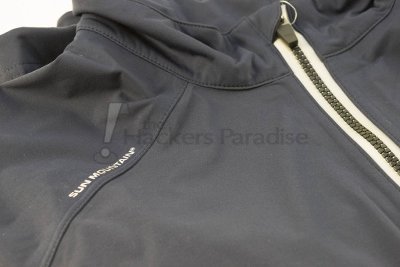 Sun Mountain Elite Rain Jacket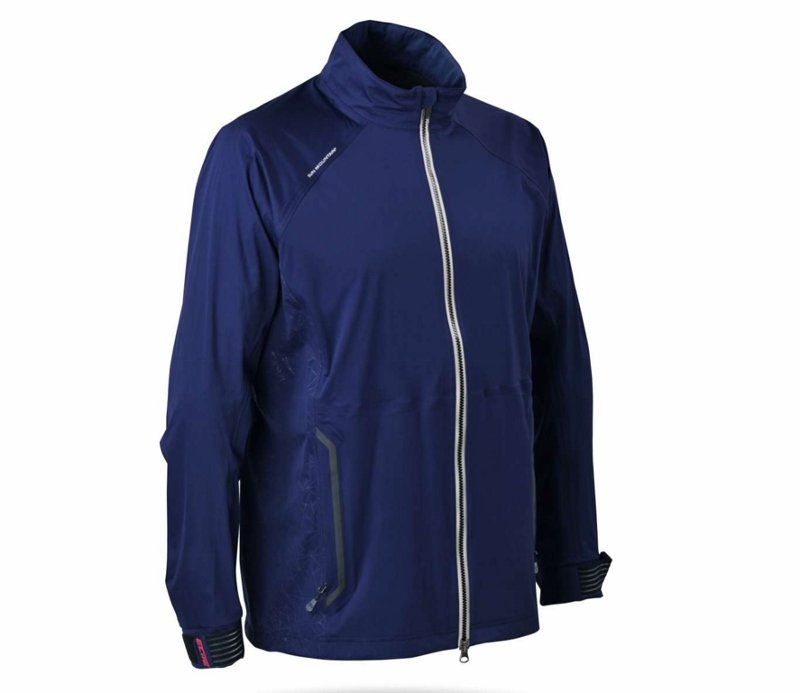 Features
Waterproof and highly breathable
Significant 4-way stretch
High-quality, 2-way YKK waterproof zipper
New, adjustable Comfort Cuff
Hand warmer pockets
Adjustable hem
Two year waterproof guarantee
Rain jackets are usually the first line of defense against unfavorable weather conditions. Most golfers out there have at least one, because we all know that playing in the rain is not the most enjoyable feeling. For those who find it a bit tough to swing freely while wearing a jacket, those concerns can be stored away for another piece of apparel. Sun Mountain uses a fabric that features a 4-way stretch pattern, which allows for great mobility, leaving one's golf swing unhindered.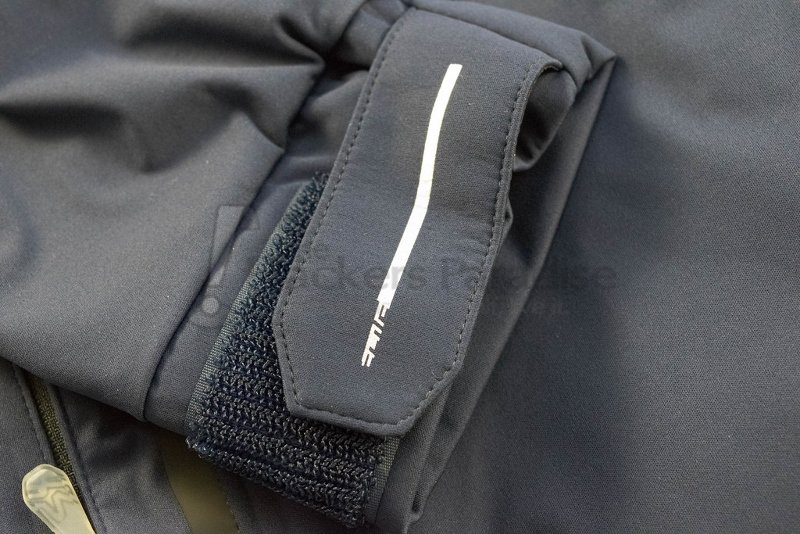 Along with the stretchable material, the Elite Rain Jacket does a nice job of finding that sweet spot in terms of fit. The size is not big or baggy, but instead has more of a classic cut, leaving the golfer looking sharp instead of appearing like they are wearing one size fits most poncho. To help fine tune the fit of the jacket, consumers will find some fitting assistance around the cuffs and bottom of the garment. Around both sleeve cuffs is a wide Velcro strip, which proved to do a very good job of holding strong throughout the swing. Inside the base of the jacket features a draw string to help alter the jackets fit at the players' waist.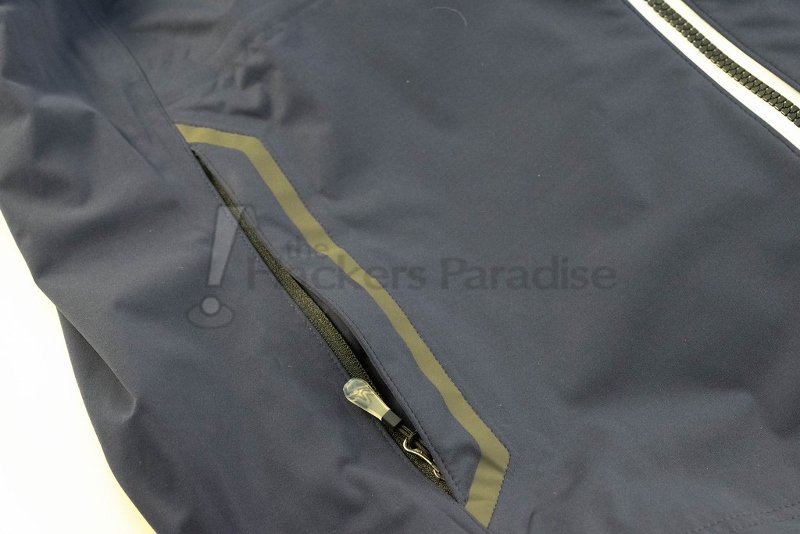 There are some other nice finishing touches that Sun Mountain added to the Elite jacket. Similar to what has become the norm for their golf bag lineup, they decided to go with YKK Zippers, which have a strong reputation for being durable, as well as being able to act as a strong barrier to water. These zippers are used on the main jacket zipper as well as both pockets. Inside each pocket is, what Sun Mountain refers to as, a hand-warmer pocket, which is nicely lined with a soft fleece material.
Sun Mountain Elite Rain Pants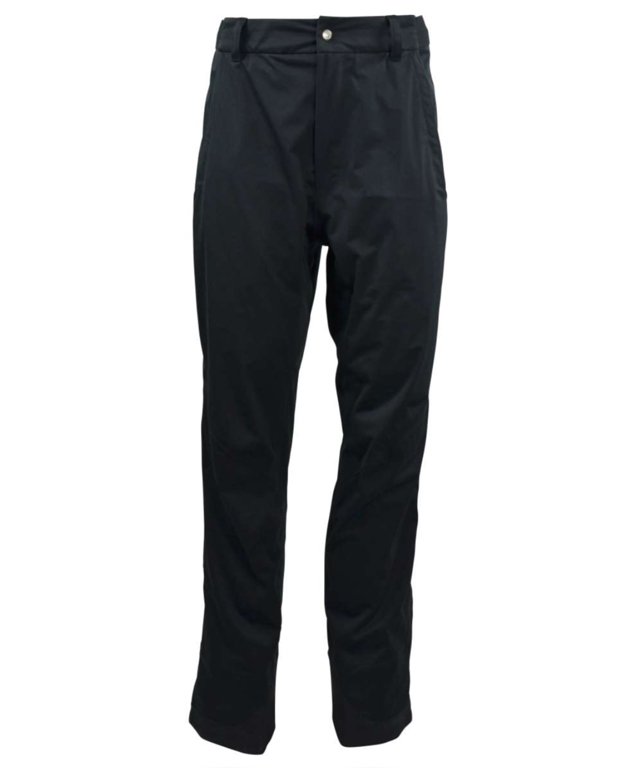 Features
Auto-Fit™ stretch waist with zipper fly and belt loops
Two front pockets with a zippered pass-through
Back pocket w/ Velcro® closure High-quality, 2-way YKK waterproof zipper
Significant 4-way stretch
Snap system shortens pants 2.5 inches
Protective fabric overlay on inside ankle
Cinch system at cuff
Deep lower leg zippers
Two year waterproof guarantee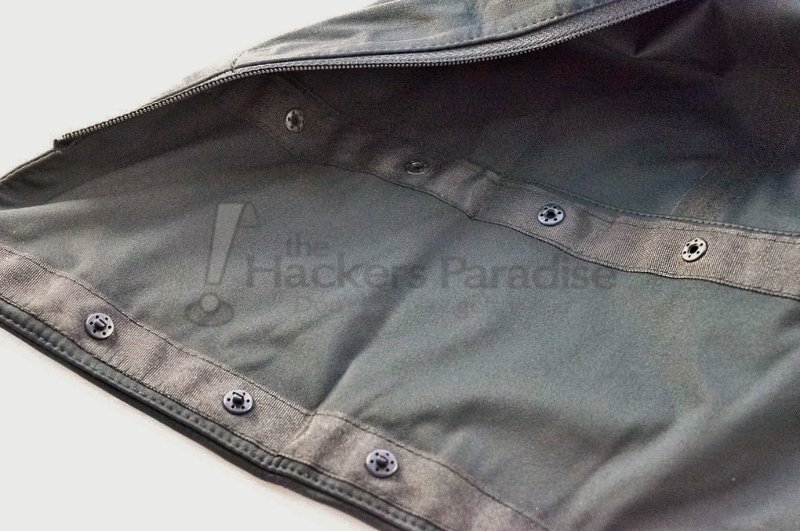 Purchasing a pair of rain pants tends to be slightly more difficult than buying a regular pair of pants. The reason for this is because most companies make rain pants in the traditional small, medium, large, etc. While manufacturers have allowed for the ability to cinch the cuff of the pants to prevent them from being stepped on, at times that does not always work. What Sun Mountain has done with these pants, which worked very well for the times they were worn, is provide a snap system on the inside of the pants. This system allows the bottom cuff to snap in and fold up, shortening the inseam on the pants by 2.5 inches. Along with the snap system is the more common Velcro cinch to tighten up the cuff if need be. The combination of these two design elements provided pants that fit exponentially better than other models that have been previously used.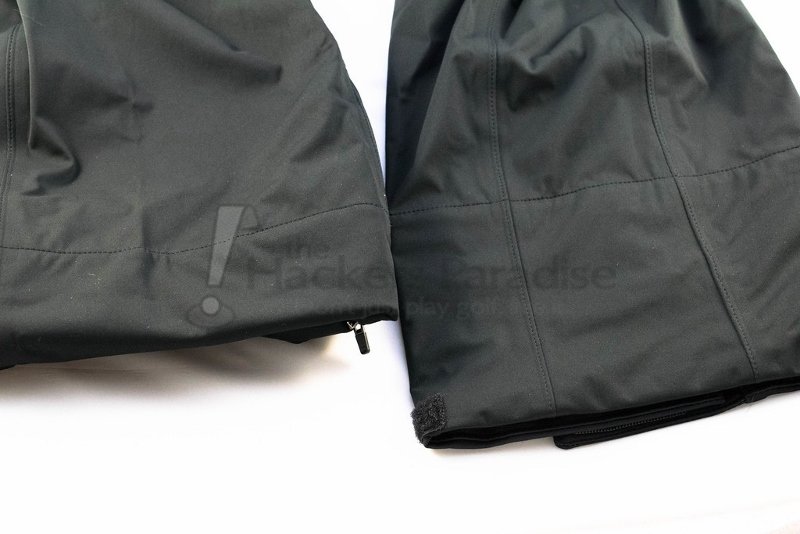 Another facet of wearing waterproof pants that tends to get overlooked is how they feel when playing golf. Wearing two pairs of pants at the same time can be a little much at times, but these Sun Mountain pants do a good job of not feeling too thick or heavy, providing a good amount of comfort. Since they are not heavy, there is no real hesitation to throw them on during a day in which rain or wet conditions are possible.
Sun Mountain really put some thought in to the way these pants look and are perceived, because unlike most rain pants this reviewer has experience, these pants act/appear like… well, like pants. The addition of belt loops helps ensure a proper fit is found around the waist. Both side pockets feature a pass-through design, which can be zippered shut. When zippered open, it allows for golfers to easily access the pockets on their shorts/pants that they are wearing underneath.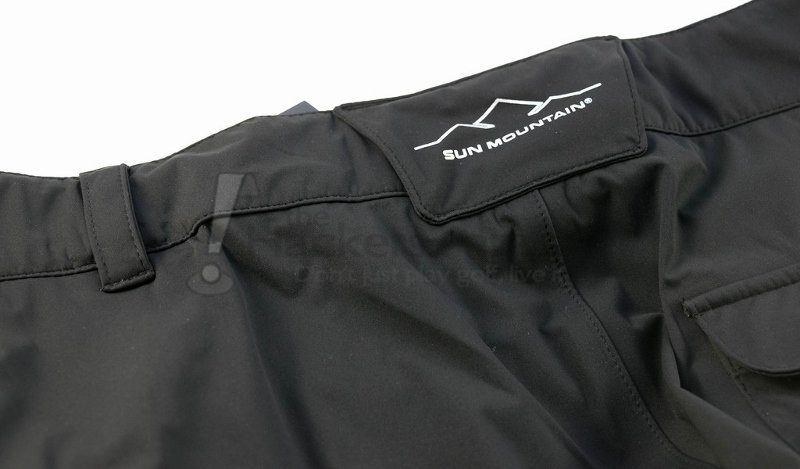 Fabric Technology
Casting the look and feel aside, this entire apparel line has one top priority, to keep golfers comfortable and dry. Both pieces feature a three-layer construction that utilizes 37.5 technology. For those that have not heard about this kind of fabric technology, 37.5 works to help keep the body's temperature steady at its normal internal temperature. In other forms of clothing with this type of fabric, water moisture is wicked away and evaporated faster than what is seen with other types of materials. By adding this technology to their Elite Outwear, Sun Mountain has been able to see some real benefits that they believe will provide golfers a much more pleasurable experience.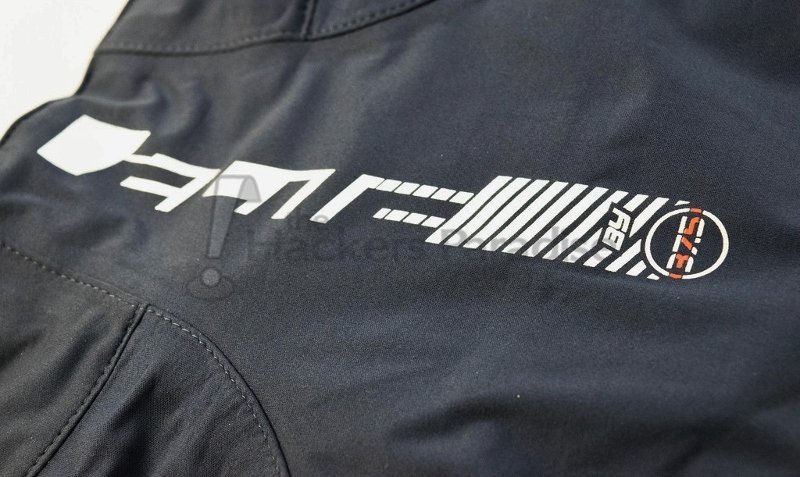 Not only does 37.5 technology help keep players at an ideal temperature throughout the round, but it also helps the fabric dry faster. By having a garment that dries faster, it helps defend against what Sun Mountain refers to as, wet cling. While wearing this apparel in the rain, it did appear that there was more maneuverability, thanks in part to this material. Where it was really noticed was in the jacket sleeves, where the forearm sections really did a nice job of not sticking to the player's arm. Once again, Sun Mountain is showing that battling the elements while staying comfortable on the course is not only possible, it's easily achievable.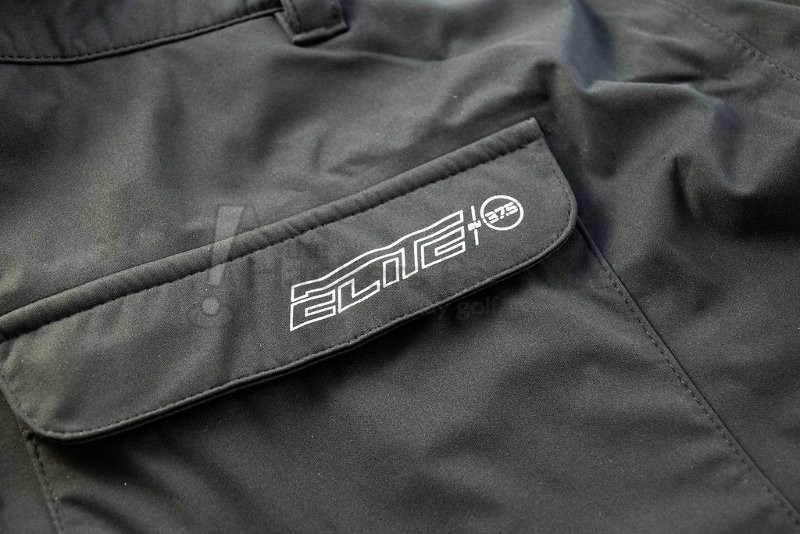 Be Elite
Golfers who live and play in a wet climate obviously know the importance of having a quality set of outwear. Each piece of the Elite lineup comes with a two-year waterproof guarantee, which will provide confidence to players that, no matter the conditions, they will be able to comfortably deal with the rain. Consumers who are interested in this lineup can purchase the Elite jacket for $299 and the Elite Pants for $259. More information on the Sun Mountain Elite Rain Jacket and Rain Pants can be found at www.sunmountain.com.