Have you ever seen a putter grip company take the world by storm the way Super Stroke has? Sure, they have expanded to club grips now as well, but their bread and butter are hands down the putter grip, which remains popular both on tour and at the local muni. They have a plethora of options, but their latest might be their biggest head-turner in years. Ever since the governing bodies put an anchoring ban in place, those affected golfers have been working to find ways to stabilize their stroke. Well, the fine folks at Super Stroke have come out with a new grip called the WristLock, which will help those looking for a way to stabilize their stroke.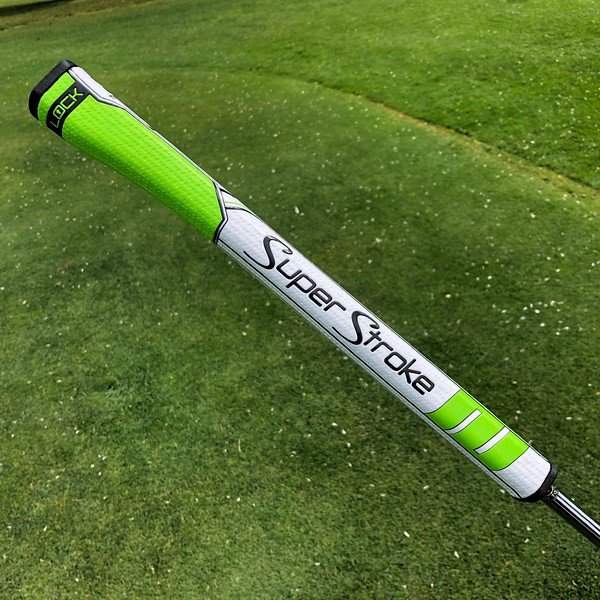 When using the WristLock grip, there are straightforward comparisons to the Arm Lock style of putting that we see guys like Matt Kuchar, Bryson DeChambeau, and Webb Simpson employ on the PGA Tour. Webb Simpson is an interesting case study as he was an above-average, steady putter on tour while players were able to anchor. His stats plummeted after the implementation of the anchoring ban. After switching to an Arm Lock putting method, he has climbed the rankings to become one of the top putters on tour. So maybe, just maybe, there is something to this style of putting.
Super Stoke's WristLock grip isn't as drastic as the Arm Lock putters. In terms of shaping, this grip doesn't look that far out of the ordinary at first glimpse; the top portion makes it look like it's an enlarged pistol grip. However, it's how the grip is installed that changes its appearance with that butt end facing your lead arm. It also runs a little over 3″ longer than say a Pistol GT grip. Golfers will find its appearance as a very recognizable member of the Super Stroke family. Fans will be happy to know that it carries over that familiar feel as well.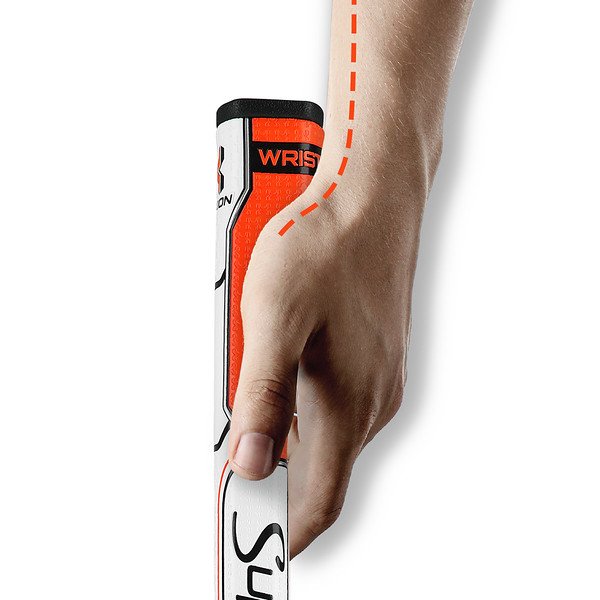 One of the main questions about installing this grip was whether or not it needed to be installed on a longer putter than usual. My current putter of choice measures in at 33.5″ inches. However, when sizing it up, it just didn't look like it would get the job done. Therefore, this was installed on a 34″ putter. When comparing this setup to other 34″ putters I have laying around, the butt end of the grip does seem to add between a 1/4″ to 1/2″. It's hard to say if there is going to be a one size fits all install method with this grip. If you are a golfer that hunches over more, you might not have to worry too much about lengthening your putter shaft, whereas if you are more upright, a longer shaft might be needed.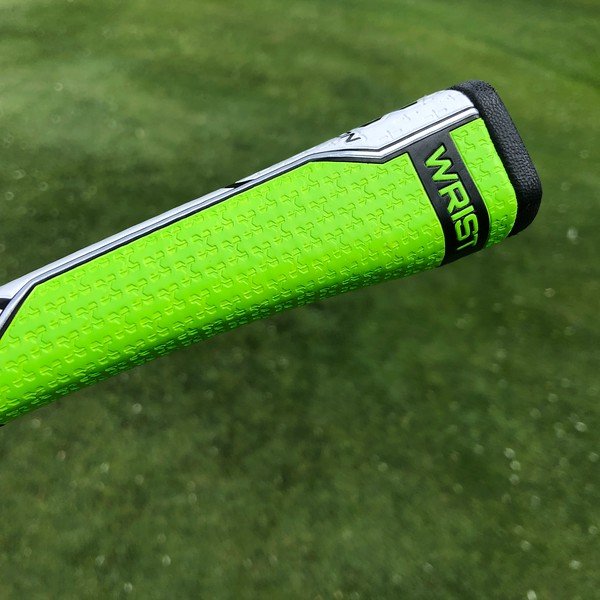 For testing purposes, Wrist Lock was paired with a Scotty Cameron Newport 2.5 putter. This pairing was no accident as it is a putter that I tend to roll with a bit more a forward press than I do with some other putters in the stable. It also played a touch longer than my current putter, which I mentioned above. Because of this design, there are some limitations to this type of grip and putting style. For instance, there are putters out there that won't pair up with a forward press unless you want to have your favorite putter head modified by perhaps adding some offset and loft. You probably would not have to go as drastic as the Arm Lock putters we see on the market, but remember that the stronger the forward press, the more the loft decreases.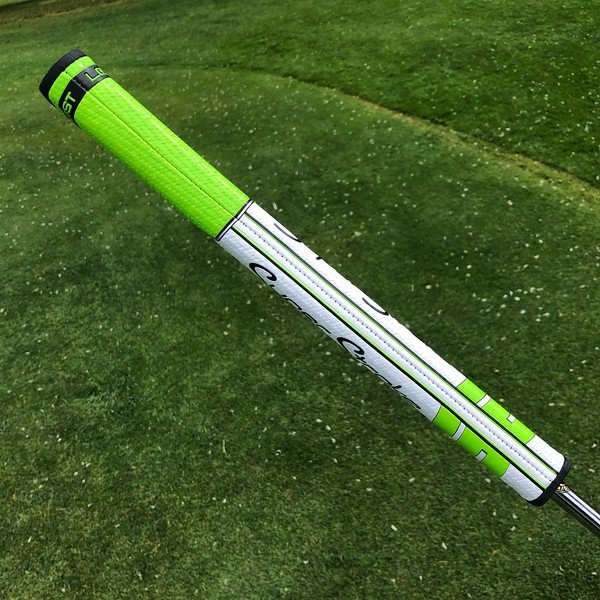 Hands down, the essential question was, how did it work? The answer for that can go in a few different directions, but overall, I was impressed with the results. What this grip did was take my hands out of the putting stroke, or at least it felt like it did. With the grip locked against my wrist and my hands positioned slightly lower, the putter felt like an extension of my left arm. It made it nearly impossible to finish the stroke with the putter shaft leaning backward. You know that result that happens when you make a wristy stroke? My putting stroke felt a bit more rigid, almost mechanical, but yet it was very repeatable. WristLock could very well be a good option for someone who needs to limit the amount of hand action during their putting stroke.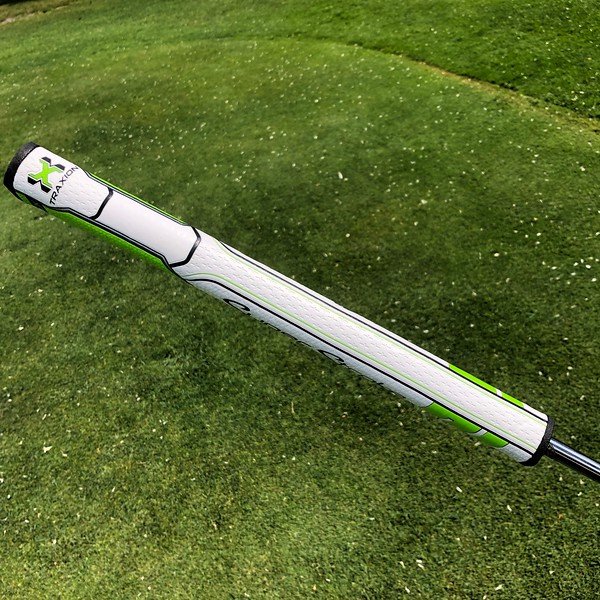 It took some experimentation during testing to find a comfortable setup with the WristLock, but the results were hard to ignore. While I may have sacrificed some feel, I found some consistency on the greens that had evaded me during the earlier parts of the season.
Super Stroke's latest offering is probably going to be a polarizing product, both from those who don't want to try it and those who have. Put me in the camp of I can't tell if I love it or not. There is little doubt that it has produced some positive results, but my mind starts filling up with thoughts about playing a putter that is losing so much loft. I want to say that believing is seeing, and in that case, it's a different option that could be worthy of a look. Before you do that though, I would take a good look at what putter is in the bag and if you think it would work with a grip like this.
More information can be found at www.superstrokeusa.com.
The Details
Available: Now
Price: $29.99
Colors: Green/White, Orange/White, Black/White
Weight: 75g, can add CounterCore weights