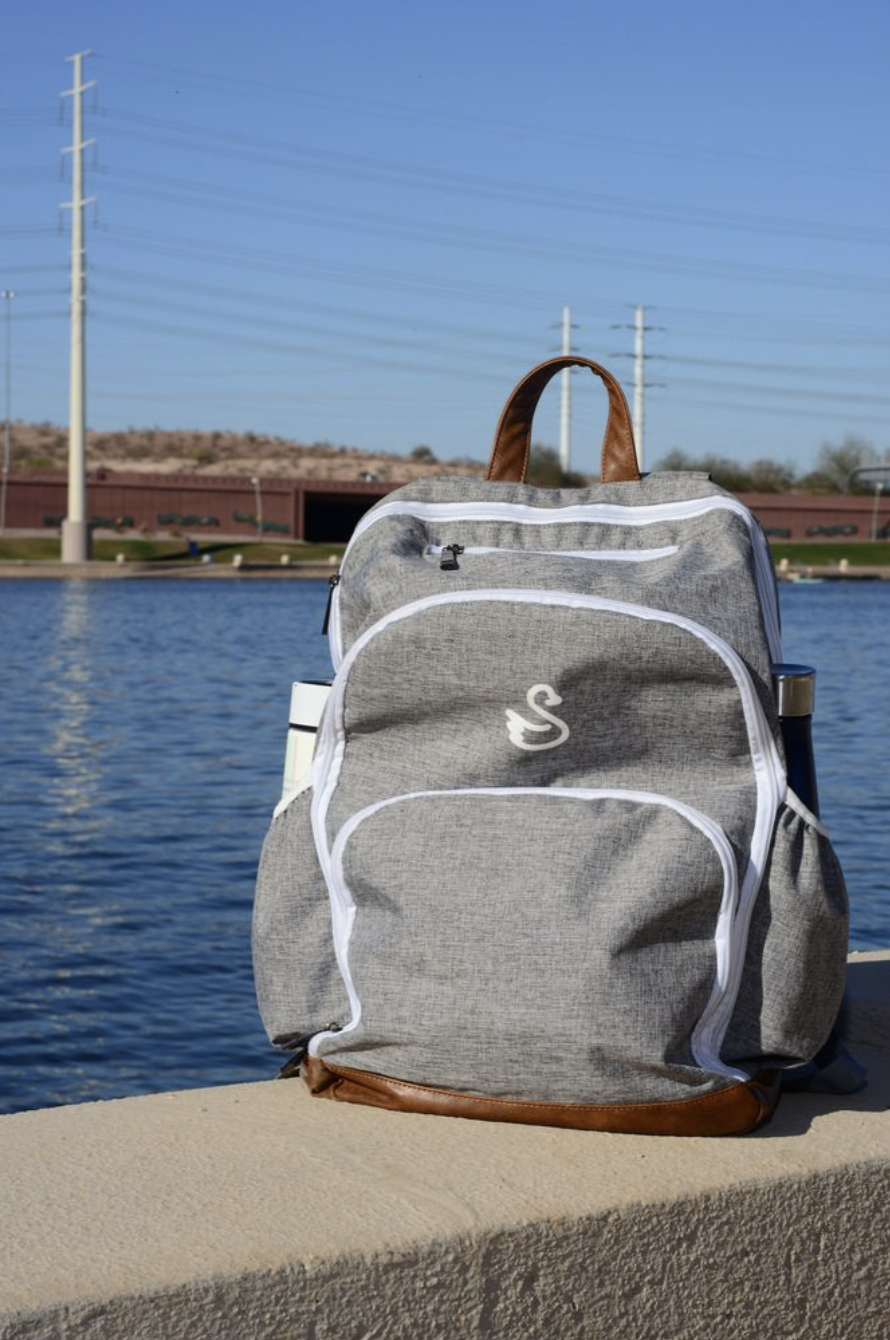 Its back-to-school season and you survived those fowl puns, so let me tell you all about the Swannies Callan backpack that we got in for review.  If you live that backpack life and want to represent a small, fun golf company then please read on because the Callan is worth your attention.  Whether you use a backpack on your commute, going to class, or on your way to the course, the Callan bag has a fun "summer never ends" vibe similar to the other offering from the small Minnesota company.  For those unfamiliar, Swannies is a lifestyle brand that first made golf sandals but now boasts an array of quality offerings worthy of consideration for golf lovers.  Of course, there are bonus points if you are really into bird logos and prints.
I recognize that most people do not put a whole lot of thought into their backpack buying decisions but it's pretty clear that the Swannies designers put some thought into the Callan design.  As expected, it has two full-length pockets to keep your belongings safe and in place, including a padded laptop slot in the pocket closest to your back.  The laptop pocket holds up to a 13-inch computer and has a Velcro-strap to keep your laptop from moving too much while you walk.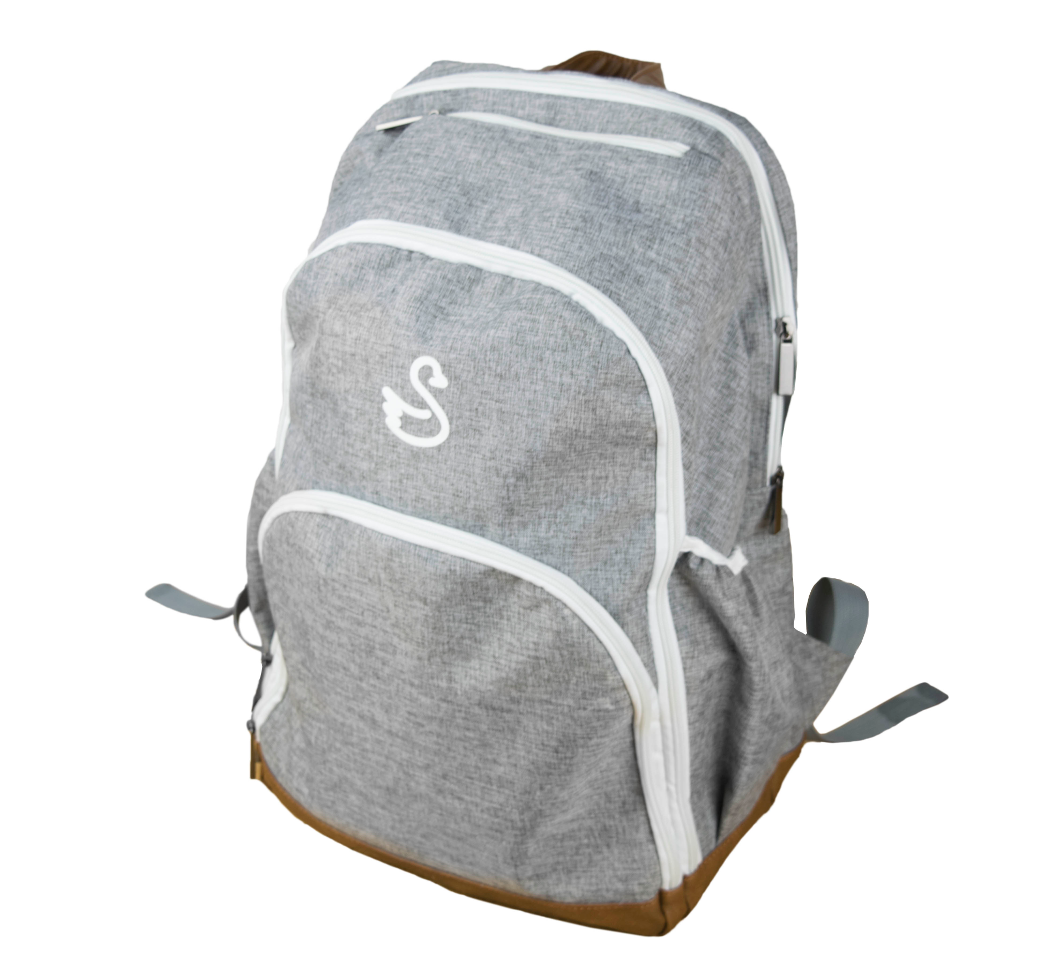 The Callan also has a half-length pocket that includes a mesh pen/pencil pouch built in.  The half-length pocket was the perfect size to hold my chargers for quick access when needed. All of these features are fairly standard and expected but I mention each because the Callan has exactly what you would demand in nearly every backpack.  In fact, the only concern I have is with the should strap padding; it is adequate brand-new, but I have real doubts that it will age well.
Now let's turn to the less expected design details. The Callan sports two smaller pockets that are very similar to valuables pouches, a concept with which most golfers are familiar.  One such pocket is located on the very top of the bag and the other is very well hidden on the side of the bag.  The valuables pouch on top is more of a "quick grab" pouch because it is readily accessible to you but also nearly everyone around you.  Given this location, I opted not to put anything of real value in there.  The pouch on the side, however, was great for stashing my keys, wallet, phone, and anything I needed to store out of sight.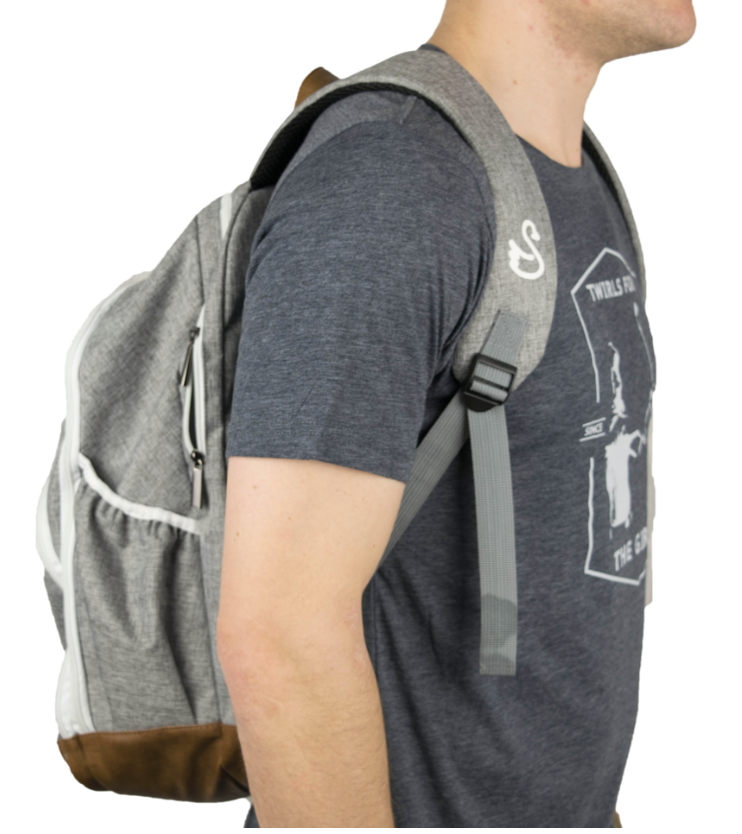 Another really nice touch was the dual water bottle pockets, one on each side of the bag.  It sounds like a little thing, and it really is, but I found it helpful when traveling and it kept my hands free while still making sports drink for me and water for others accessible.
I took the Callan on a long road trip and also used it on the way to and from the golf course during the review period and it worked exactly as expected.  For me, when it comes to an accessory like a backpack, working exactly as expected is all that I can hope for and the Callan did not disappoint.  I intend to continue to use the Callan bag because it has the features I need, it has a quality feel, and because I like the Swannies looks and general vibe.
The Callan retails for $59, so if you are in the market for a quality backpack from a fun golf company, I hope you will give it a look.  You can find out more about this or other Swannies gear in general by visiting www.swannies.co.