It's July, which means golfers all over the US are entering the warmest golfing weather of the year. In the Northeast, we all know how to deal with playing in the cooler temperatures by striking the perfect balance of layers that keep us warm without hindering our swing. In the warmer weather, the balance shifts to finding golf apparel that is lighter weight, but also fabrics that excel in dealing with moisture management. Tasc Performance is a company that has focused on making apparel that utilizes different fabric blends to create clothing that will perform well during athletic activities, be it in the gym or on the golf course.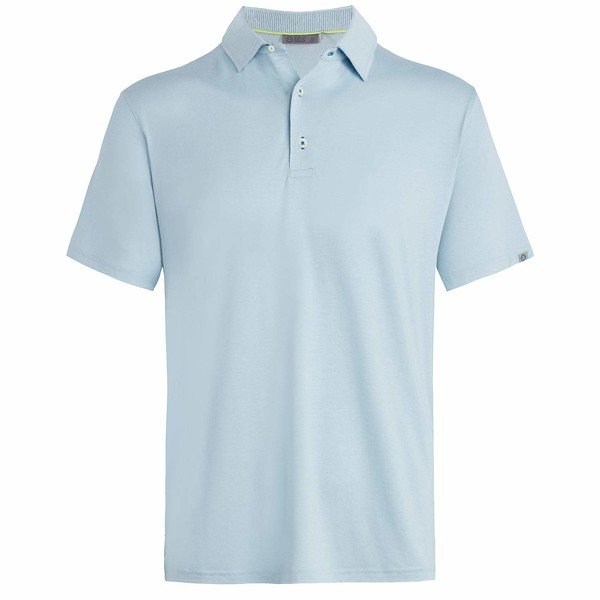 Tasc has been at the forefront of using fibers from bamboo trees as a significant ingredient throughout its apparel lineup. However, with the MicroAir collection, MOSOtech (Tasc's name for their bamboo viscose and cotton blend) is replaced by MircoModal, which helps give these polos a very distinguishable feature. For those who have not heard of MicroModal before, its fibers come from beechwood trees.  As a fabric, it carries a reputation of being breathable, handling moisture well, and having an incredibly soft feel.
When slipping these polos out of their packaging, the softness of them is undeniable. Soft and super light to the touch, these feel like a fine cotton fabric that has plenty of stretch baked in. Being someone who continually alternates between size large and extra-large, I found that the large size fits the bill. The next size up might have afforded me a little more room in the midsection, but I worry about what it would do in the shoulders and sleeves as this size struck the sweet spot of not looking baggy or too small.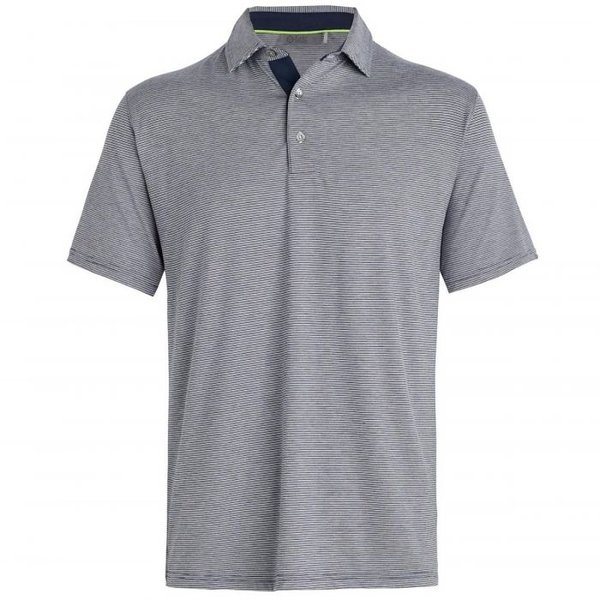 With the fit and feel both garnering passing grades, the last big hurdle was going to be how it performed on the course. Mother nature indeed held up her end of the bargain as I was graced with a stretch of hot weather that would require a polo that could handle those conditions. Earlier I mentioned how one of the characteristics of MicroModal is how it handles moisture, and in these conditions, that was put to the test. Early on in the round, I could feel some sweat on my back, to which I asked my playing partner if there were noticeable wet marks on the polo, to which the response was that it was slightly visible. The good news is that a few holes later, my back felt dry, and those marks on the shirt were no longer evident. I did not have any other issues with sweat marks in the other typical places one might see when golfing. Also, I cannot express how much I enjoyed the lightness of this fabric in these warm conditions.
As a brand, Tasc is so much more than just polo shirts. They offer everything from workout tops to button-up shirts. Their catalog also includes shorts, pants, 1/4 zips, and hoodies. Knowing how much they have invested into their fabric designs, the impression that the MicroAir polos have made makes me want to take a serious look at these other offerings. Anyone interested in seeing what else Tasc Performance has to offer can find more information at www.tascperformance.com.
The Details:
Availability:     Now available at www.tascperformance.com
Prices:             MicroAir Polo: $79,  MicroAir Stripe: $84
Sizes:               S-XXL