Utility irons have been persistently battling their relevance against hybrids and long irons over the last few years, producing a more trustworthy, predictable flight for golfers.  We have seen a wide variety of concepts come to fruition, but the reality of these products usually lead to a singular result.  Static launch and spin, with less forgiveness than a hybrid, but more control than an iron in a similar loft.  Fortunately, the innovative collection of club designers at TaylorMade Golf have introduced a new category, which really does not surprise me that they are going about it in their own way.  The lineup, known as "GAPR," has introduced three unique designs that are intended to act as their name suggests (LO, MID, and HI).  This review focuses solely on the "LO" GAPR, and the benefits of the design.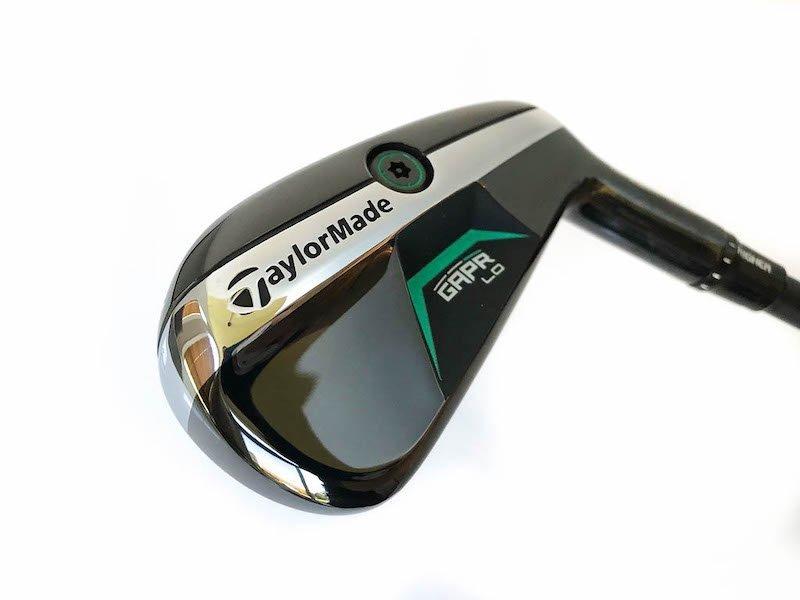 At first look, and certainly compared to the other GAPR products, the LO option has a tighter and more compact profile, with a weight positioned low and back on the head.  Unlike the MID and HI designs, the back of the head does not show a lot of material behind the topline, which is welcomed for the golfer trying to get that iron profile at address.  The stunning black finish gives it a unique look against a traditional iron profile, which might be just enough uniqueness to eliminate the reality in a brain that this club is quite a bit different in overall size and shape from an aggressive iron profile.  As a golfer who spent a lot of time with the P790 irons and utility this year, a lot of the visual concepts lend themselves to that design, which was actually quite welcoming.
The problem with a name like "LO" is the complete expectation of a low launch and low spin result.  Pairing the head with a mid/high launch and spin shaft like the KBS hybrid shaft was an interesting juxtaposition, yet I suspect their testing proved some serious freedom in shaft selection while still maintaining the expectation of a lower flight experience.  Taking that idea in stride, the results from early testing shocked me as a golfer who typically does not have to chase launch or spin.  In this sample, especially off of a fairway lie, producing low launching bullets was simple.  Teeing the ball a bit higher supported the more traditional mid launch that worked well off the tee, while the results off of a fairway lie produced a very penetrating flight that would be absolutely perfect for windy days or dry conditions.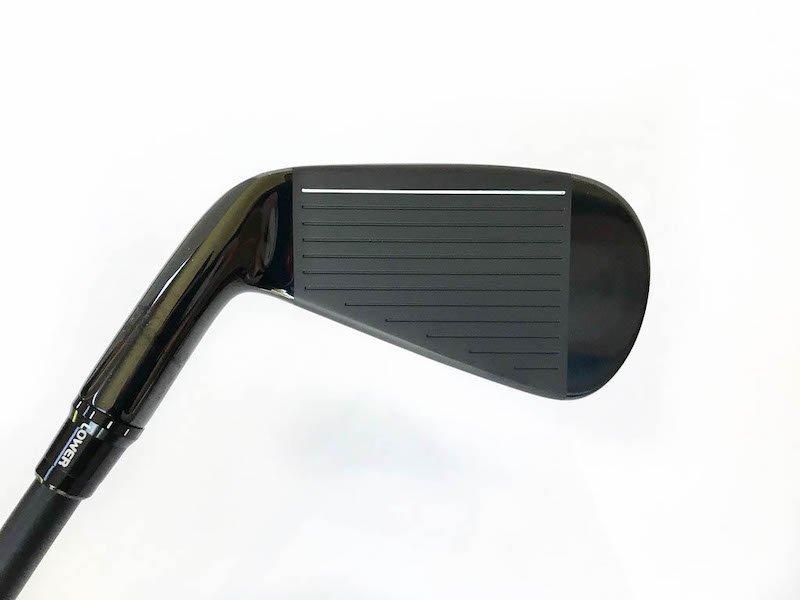 One of the biggest criticisms I have had for TaylorMade's irons over the last half decade is the sound that is promoted from heads that have the speed pocket technology incorporated.  I have had a terrible time making them sound good, while others have had very positive experiences both audibly and performance specific.  This was something I felt was improved dramatically with the P790 release and SpeedFoam technology, but I do think this head falls less on the 'sounds like an iron' side of the spectrum and more on the manufactured sound profile – but again that is coming from someone who seems to force clubs to sound more manufactured in this type of design.  After countless rounds and swings, the reality remains that quality strikes are audibly better and more enjoyable than bad strikes, which are punishing by sound.
About half way through the review, I was tinkering with long irons and the GAPR off the tee, and it sort of validated the design and sound conversation for me.  This club is not about being an iron or being a fairway wood, it is about creating a fair balance between the two in both shot flexibility and forgiveness, which lends validation to the inclusion of the MID and HI for golfers seeking a bit more forgiveness and consistency on off center strikes.  What rung true for the duration of the review process was the expectation of getting exactly out of the shot what was put into it.  Certainly not as punishing as the twenty year old 2 iron I have sitting in the staff bag across the office for decoration, but also not as forgiving as the selection of hybrids at my disposal.  Rather, it was about penetrating, persistent flight off good swings that are completely playable and more than likely crippling to opposition as the course firms again next summer.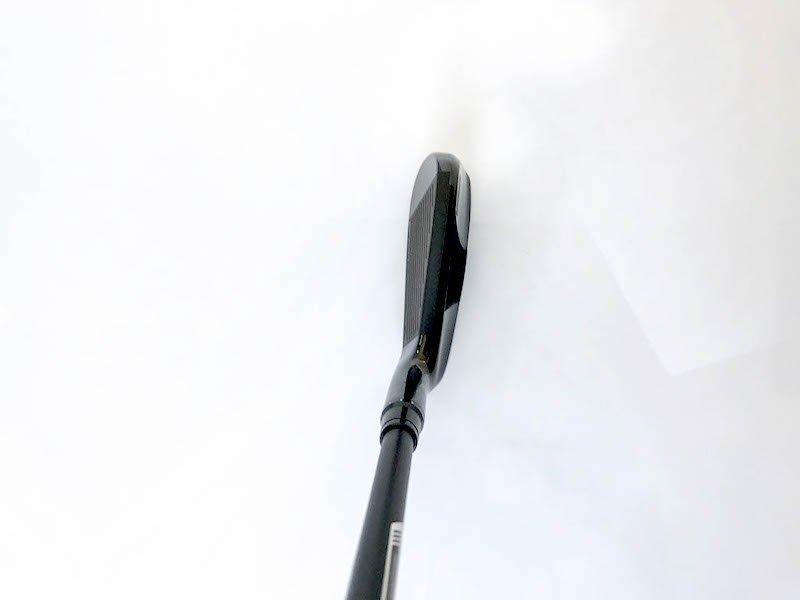 If the shape variance of LO, MID, and HI were not enough, each club includes Loft Sleeve which allows the golfer to slightly change the loft, lie, and launch characteristics of the GAPR LO.  This is a great way to further customize flight for those who might be a bit steeper into the ball, without paying to have the club bent.  If the aggressive 17 degrees of loft prove to be a bit too low, GAPR LO also comes in 19 and 22 degrees of loft (2,3, and 4 respectively).  Perfect for filling the specific gap required to complete the bag.
After spending quite a bit of time with the P790 UDI I really struggled to see where GAPR LO would fit into my bag specifically against that club and other low lofted hybrids that have been in that slot.  I was shocked to find a very new experience, one that will absolutely factor into my bag selection for the 2019 season and possibly even be interchanged with the UDI depending on the type of day and my swing.  After tackling 6,500 yards comfortably with the GAPR LO as a primary tee selection, I am confident in saying that performance and versatility will both be well received by those seeking a low launching, penetrating product to replace that 17-22 degree slot in the golf bag.  For more information on the TaylorMade GAPR LO, and other designs in the GAPR lineup, check out this THP TV spot breaking down the differences.
You can purchase GAPR at local retailers and online and places like www.budgetgolf.com where you can use the THP promo code 15OFFTHP to receive 15% off your purchase.