The adidas Group and Adams Golf, Inc. (NASDAQ: ADGF) today announced that the TaylorMade-adidas Golf business segment has entered into a definitive agreement to acquire all of the outstanding shares of Adams Golf for $10.80 per share in cash. The transaction value is approximately $ 70 million (approximately € 53 million), which represents a premium of approximately 71% to the share price prior to Adams Golf's announcement that it was examining strategic alternatives on January 4, 2012.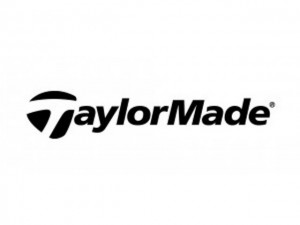 Through the acquisition of Adams Golf, TaylorMade-adidas Golf reinforces its position as the world's number one player in golf. The addition of Adams Golf enables TaylorMade-adidas Golf to broaden its product range and to extend its presence across a wider array of golfers.
"This acquisition reflects our commitment to continued growth in the golf category," said adidas Group CEO Herbert Hainer. "The proposed combination of Adams Golf and TaylorMade-adidas Golf brings together two highly complementary sets of brands, combining Adams' focus on game-improvement as well as senior and women golfers with TaylorMade-adidas Golf's focus on the younger and the low-to-mid handicap golfer."
"We are very excited to team up with Adams Golf, whose management team we have respected for many years," commented Mark King, President and CEO of TaylorMade-adidas Golf. "Our mission is to be the best golf company in the world across all geographies, products and customer demographics, and adding Adams Golf is another important step in achieving that goal."
"This merger provides strong opportunities for our employees, suppliers and partners," said Barney Adams, Interim CEO of Adams Golf. "The Adams Golf brand will fit nicely into TaylorMade-adidas Golf's stable of brands, and together we will be able to increase our reach and better serve our customers by leveraging a wider set of resources. We are also excited that TaylorMade-adidas Golf has decided to maintain Adams Golf's headquarters in Plano, Texas."
The Board of Directors of Adams Golf has unanimously approved the transaction. Certain insiders, who include John M. Gregory, Joseph R. Gregory, SJ Strategic Investments LLC, B.H. (Barney) Adams, Russell L. Fleischer, Mark R. Mulvoy and Robert D. Rogers, collectively own approximately 35% of Adams Golf's outstanding shares and have agreed to vote their shares in favor of the transaction. The adidas Group plans to finance the acquisition with cash on hand or through existing credit lines. The transaction is subject to customary closing conditions and regulatory approvals as well as approval by Adams Golf shareholders. The transaction is expected to close mid-2012.
In connection with the transaction, Barclays is acting as financial advisor to the adidas Group, and Sheppard Mullin Richter & Hampton LLP is serving as legal counsel. Morgan Stanley is acting as financial advisor to Adams Golf and Haynes & Boone, LLP is serving as legal counsel.