TaylorMade jumped into the Hi-Toe wedge space back in 2018. While they weren't the first company to bring such a wedge to market, they did so with a shape that was a bit cleaner looking than its competitors. It didn't take long to see the Hi-Toe wedge in the bag of TaylorMade staff players such as Rory McIlroy, and at the time, Justin Rose. With this wedge in his bag, the latter ascended to the top of the world golf rankings later that summer.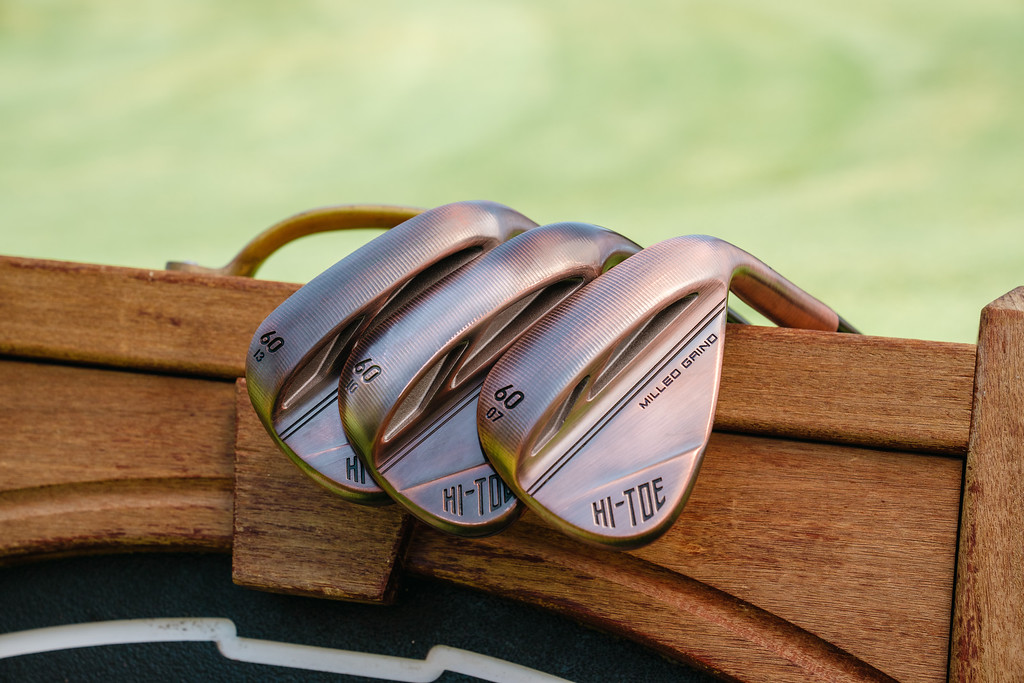 Critics of Hi-Toe wedge designs often believe these clubs hold a spot in the bag for specific golf shots. That's not the case, as TaylorMade has created the new Hi-Toe 3 to be a wedge that will help versatility and inspire creativity around the greens.
"Our athletes all offered great input individually, but collectively everyone wanted something versatile," says Bill Price, TaylorMade's senior director of product creation for putters and wedges. "They wanted a single wedge that could perform around the greens from deep rough, thick fescue, bunkers with different sands, in wet conditions and from tight lies. That's a lot to fit into a single design, but with Hi-Toe 3, we've done it."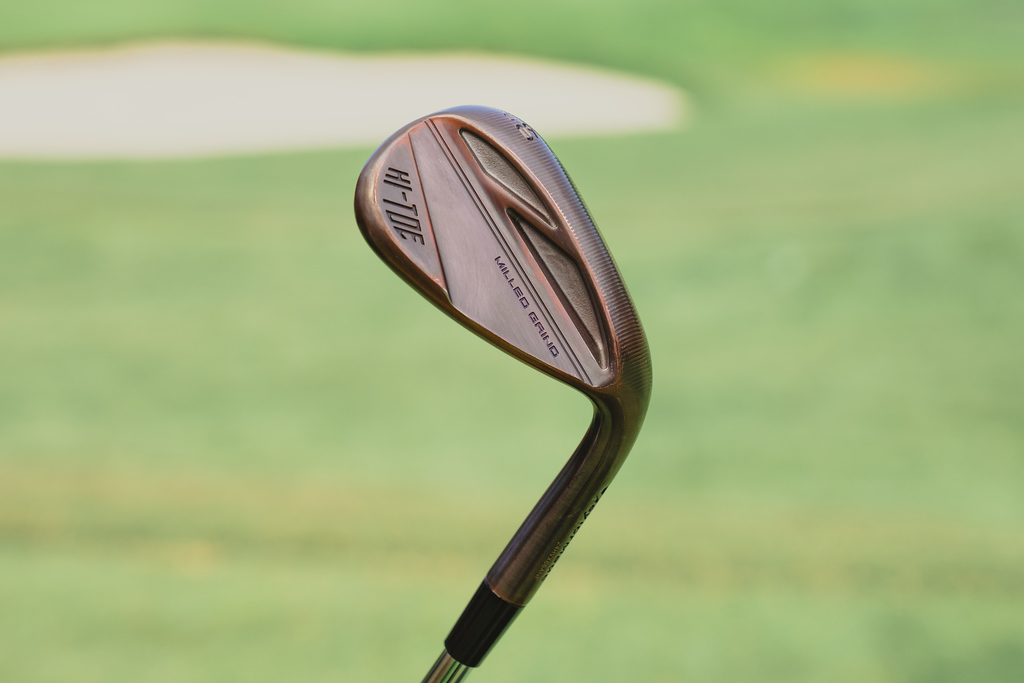 Each wedge in this Hi-Toe 3 range features a toe section that measures 66mm taller than the heel, thus the name. A higher toe section means more mass can be strategically positioned in a way that allows for the center of gravity (CG) to be raised and more aligned with the center of the face. With the CG raised, the ball should launch lower, which often helps players control the ball flight for all the shots these wedges will hit.
Hi-Toe 3 takes a big cue from the phrase "if it's not broken, don't fix it". Instead of pushing out a complete re-design, TaylorMade engineers added a couple of changes that they feel their players and golfers worldwide will come to enjoy. Both changes have to do with the face of the wedge.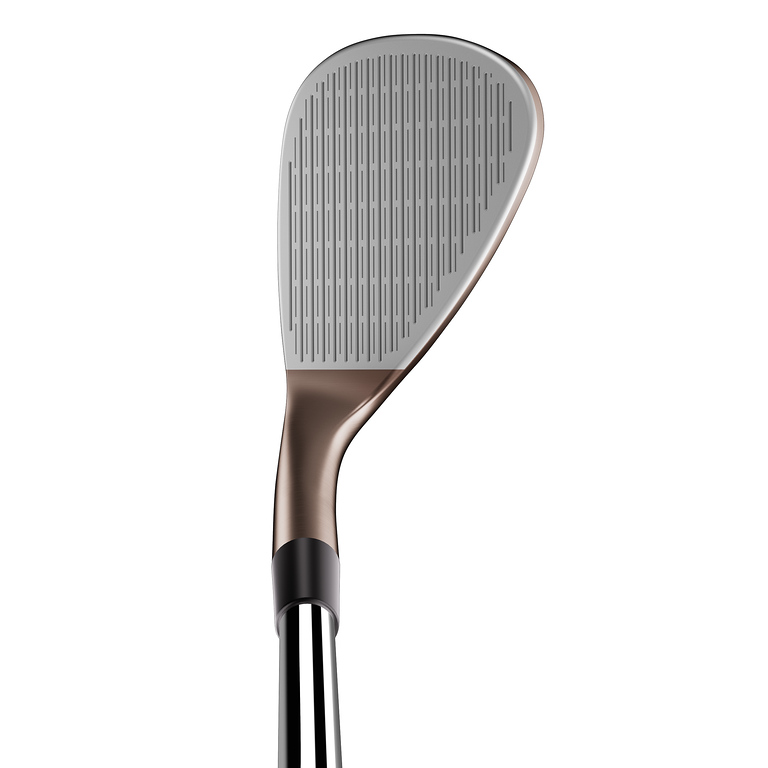 In the past, the Hi-Toe series featured a full-face groove design for higher lofted wedges and a more traditional face pattern for lofts 54° and lower. With the Hi-Toe 3, those full-face scoring lines will now be present starting at 54° and up. This change could be a welcome addition for golfers looking to maximize this loft's versatility.
Between the large ZTP RAW Grooves are raised micro-ribs that have been milled to add even more texture to the face. Adding these mico-ribs will help boost and control spin on all those partial greenside shots one faces throughout the round. If this all sounds familiar, it's likely because TaylorMade utilizes this same micro-rib design on their Milled Grind 3 wedges, and it has proven to be quite effective.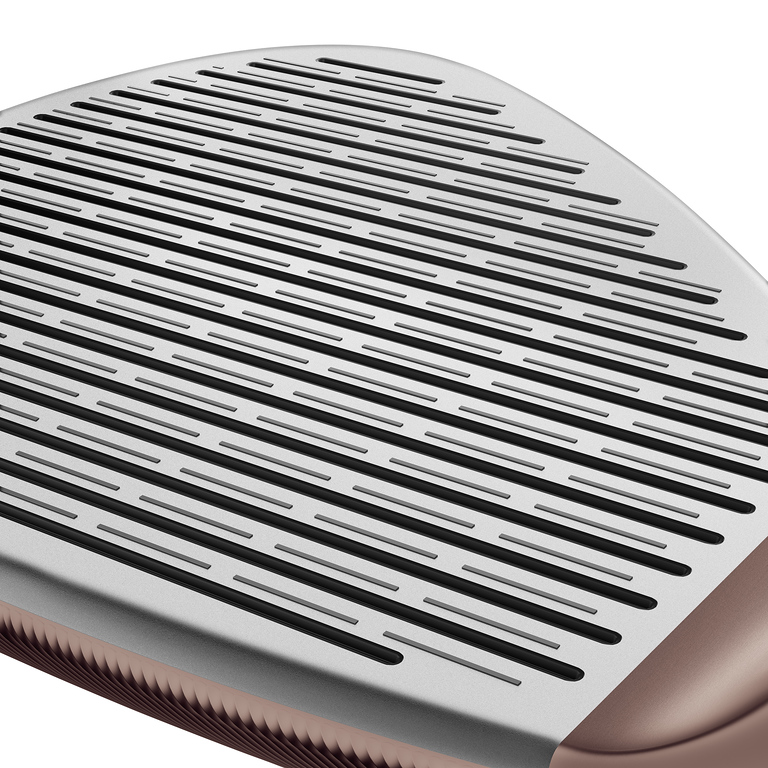 Each Hi-Toe 3 wedge features a 4-way cambered sole, which has become a staple of this line's history. There are three different bounce options; however, only the 58° and 60° get the low and high bounce treatment.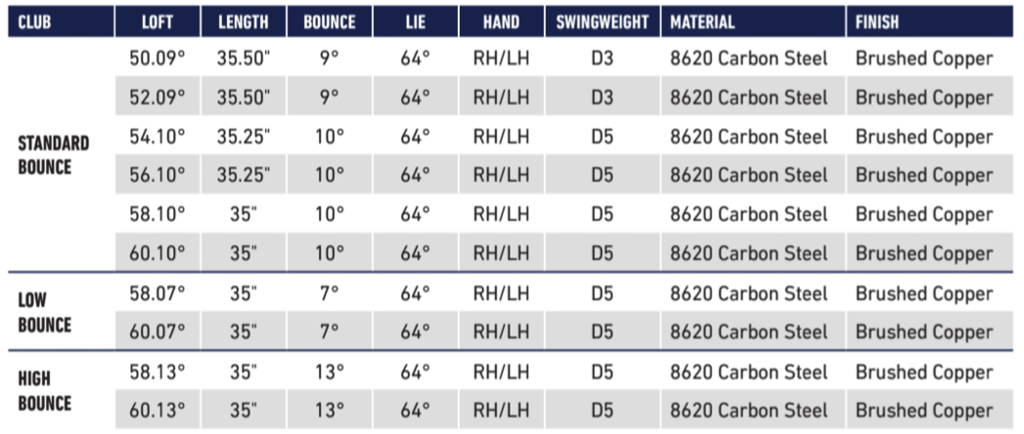 TaylorMade is also incorporating the newest generation of the Hi-Toe with their impressive customization program, dubbed MyHi-Toe 3. Golfers who want something unique and personal can choose from four different finishes (brushed copper, chrome, black, and raw) and add custom stamping, logos, and paint fills. There are also a variety of shafts and grips to choose from within this program.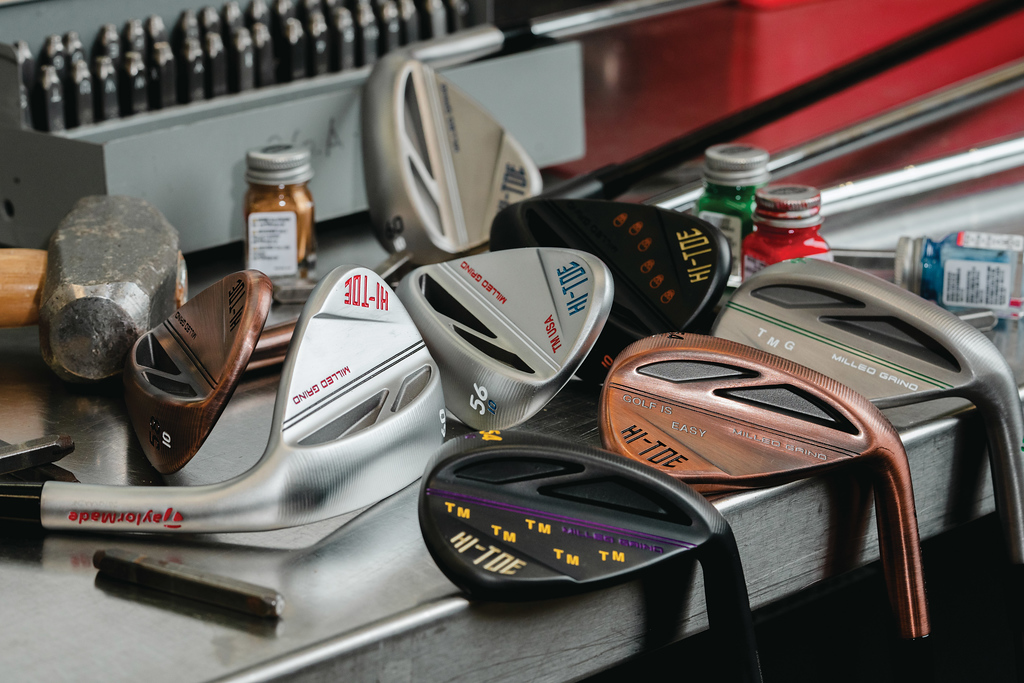 Taylormade Hi-Toe 3 wedges are available today with a price tag of $179.99, while the MyHi-Toe 3 wedges come will a price tag of $229.