TaylorMade Golf Company today introduced a revolutionary new driver franchise called RocketBallz (RBZ) which combines speed, adjustability and two unique clubhead options — RocketBallz and RocketBallz Tour — designed to appeal to a wide range of players. Remarkably, the new RBZ drivers, which are packed with performance and will be played by PGA Tour stars Camilo Villegas and Jason Day, among others, will be offered at $299.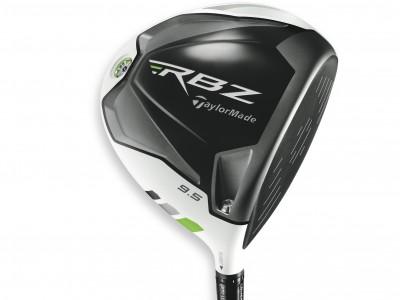 "We're setting a new standard in the driver category as speed, adjustability and Tour-validated performance have never been so affordable," said executive vice president Sean Toulon. "The name RocketBallz is obviously polarizing and helps capture the distance performance story but golfers cannot overlook the power of tuning these new products. Never before have we had so many fitting options in a single driver franchise; there's a RocketBallz driver out there for everyone."
Key to the performance and value of the RBZ drivers is the incorporation of TaylorMade's patented Flight Control Technology (FCT) which is packaged into a modern, aerodynamically shaped clubhead outfitted with a lightweight, 50-gram shaft. With FCT, the golfer can easily adjust the performance angles (face angle, loft and lie) of the RBZ driver to one of 8 settings via the FCT sleeve. These settings allow a range of launch conditions that promote up to 60 yards of side-to-side trajectory adjustment.
RocketBallz drivers are being offered in two models: RocketBallz and RocketBallz Tour. The RocketBallz driver boasts a larger appearance at address with a standard face height, while the RocketBallz Tour driver is mid-sized at address with a deeper face. Both are traditionally shaped and feature improved aerodynamics thanks to TaylorMade's Ultra-Thin Wall (UTW) casting process and Thick-Thin crown design.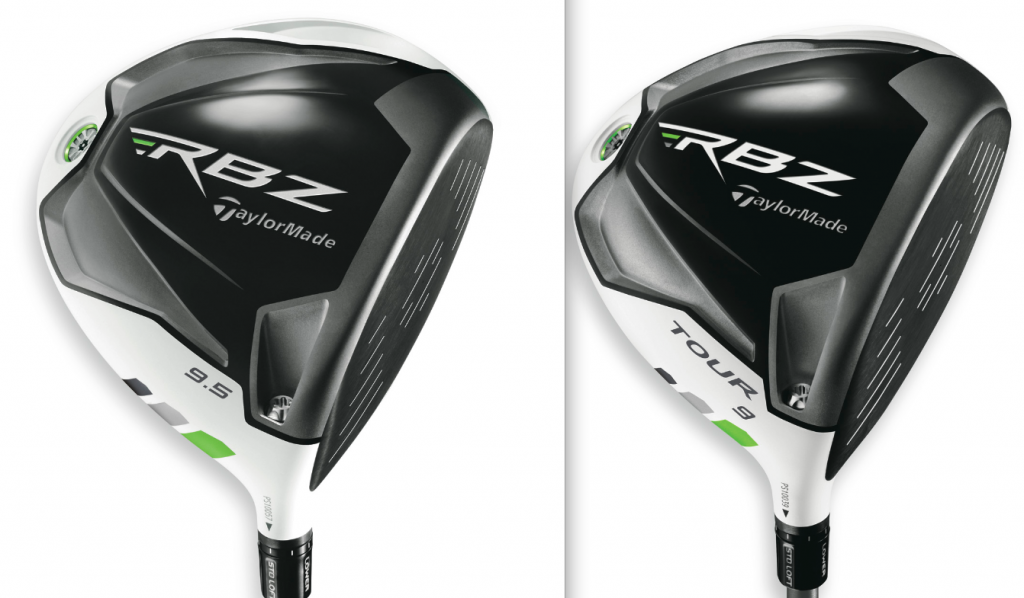 Inverted Cone Technology Helps With Mis-Hits
The RBZ driver's high-MOI titanium head also features TaylorMade's Inverted Cone Technology (ICT) milled directly into the back of a clubface. This technology dramatically enlarges the portion of the face that delivers high COR and fast ball speed, significantly improving performance on mis-hits.
White Crown Inspires Confidence and Eliminates Hot Spots
The RocketBallz drivers, like all new TaylorMade drivers, have a white crown color and black PVD face to provide optimum contrast against the ground to allow for easy alignment and aim. Golfers will especially notice this in lower light, such as when the tee box is in shade or shadow, on overcast days or when the sun is low in the morning and in the evening. The crown color also eliminates high-intensity "hot spots" caused by reflected sunlight that afflicts gloss-finish metalwoods.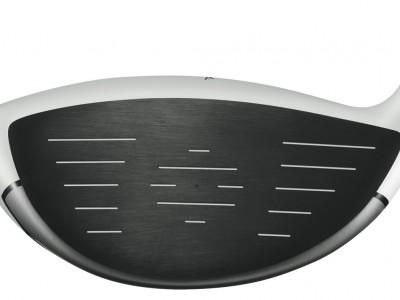 The white crown will also make the 460cc RBZ driver appear slightly (2%) larger, which when compared to the size of the ball, translates as a key confidence builder when teeing off.
Shaft and Club Specs
The RocketBallz driver's combination of lightweight shaft and lightweight grip results in overall club weight of less than 300 grams. Re-balancing the club with a slightly higher swingweight, promotes more swing speed for most golfers. TaylorMade redesigned the shaft and mass-properties of the head mass properties to create a draw-bias and without sacrificing feel and playability. The length is 46 inches, which promotes an optimum combination of clubhead speed and control.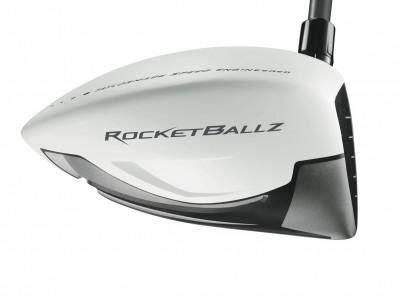 Availability and Pricing
The RocketBallz driver will be offered in two models to cater to a wide range of players. The RBZ driver is available in three lofts – 9.5°, 10.5° and HL (high-launch), while the RBZ Tour comes in 9° and 10.5°. The standard RBZ SuperFast Matrix Ozik XCON 5 shaft comes in four shaft flexes – S, R, M and L. The RBZ Tour model comes equipped with a Matrix Ozik XCon 6, 55-gram shaft in X, S and R flexes, with the option of 25 additional shaft choices.
Both RocketBallz drivers are available at retail on Feb. 3, 2012. The RBZ version retails for $299, while the RBZ Tour version has a street price of $349.