Although it is only right that the lion's share of focus when it comes to TaylorMade has been on their new "Carbonwood" STEALTH drivers, there have been a section of golfers wondering, what about Spider? Well, TaylorMade didn't forget, although what they are bringing to the table this year is definitely going to cause some interesting conversation.
It is time to say hello to the Spider GT Putters Collection.

2022 TaylorMade Spider GT Collection
These Spider putters aren't just the same ole same, though maybe a little more familiarity wouldn't have been the worst thing, however, that will be for each of you to decide on your own. The name of the game this year is stability, or as TaylorMade is coining it "Stability from Every Angle".
This is a three-prong approach from the company this year where stability is concerned. First, there is the new PureRoll2 insert which TM believes provides their most consistent and stable roll, and this go round it is even firmer with aluminum beams (each at a 45° angle) implanted in it. Second is the "Fluted Feel" putter shaft designed by the company for stability compared to traditional putter shafts but with a softer 5" tip section to increase the feel. Finally, weighting, as each of the models is using a lot of weighting on the edges of these different heads to up the MOI, and thus, the stability.
With a lot of different looks (and color options) let's take a closer look at each of them.
2022 Spider GT
This one should cause some interesting conversation as it's the most different of the options coming this year. The GT shape is centered around what TaylorMade is calling "contemporary construction".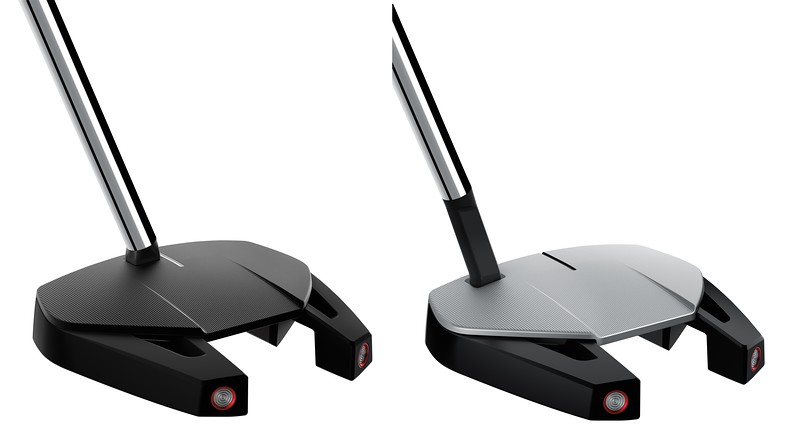 The shape is "wing" based with 160g of total weight (80g each wing) placed out there to make a heavy framed putter (365g) that has only 18% of its total weight in the middle. That is accomplished by using a 145g aluminum "top plate" which eliminates excess weight there and makes for an interesting look at address.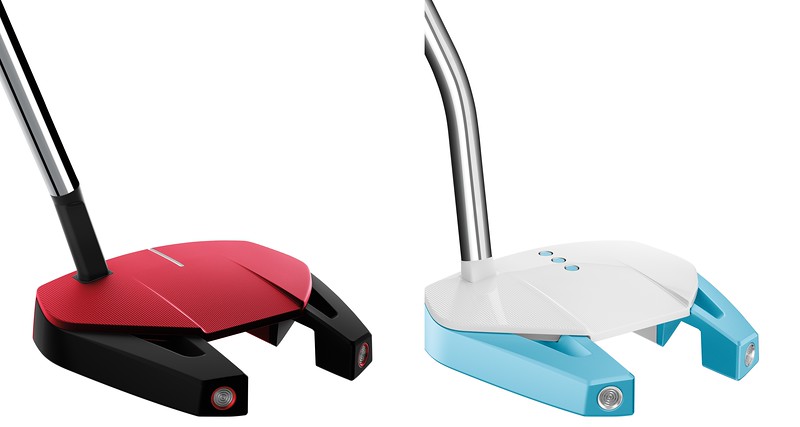 The GT will be available in silver, black, red, and white/light blue for the women's model. Additionally, neck options will be a slant (21° toe hang) and single bend (face balance). Price for the GT will be $349.
2022 Spider GT Splitback
The most familiar looking shape of the 2022 Spider GT options, the Splitback draws some similarities to the SR for TaylorMade.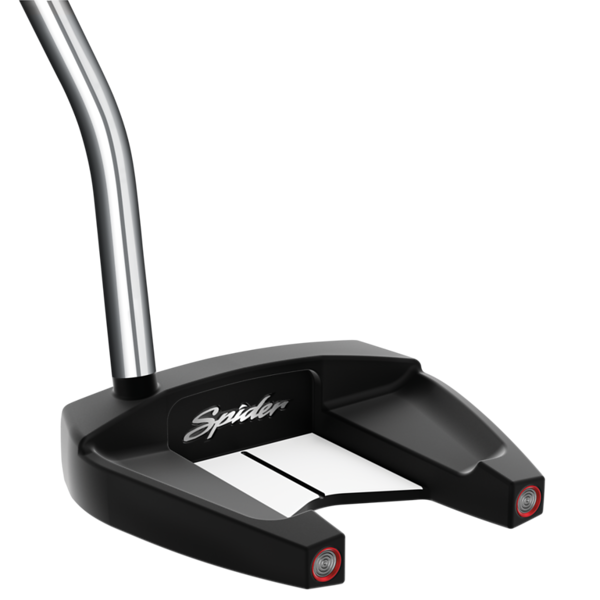 This is at its root an elongated looking "fang" style mallet shape which is entirely of Stainless Steel. Rather than inserting additional weights to the body of the putter, the simple distribution of weight to the shape and length of the fangs is what makes for the perimeter weighting.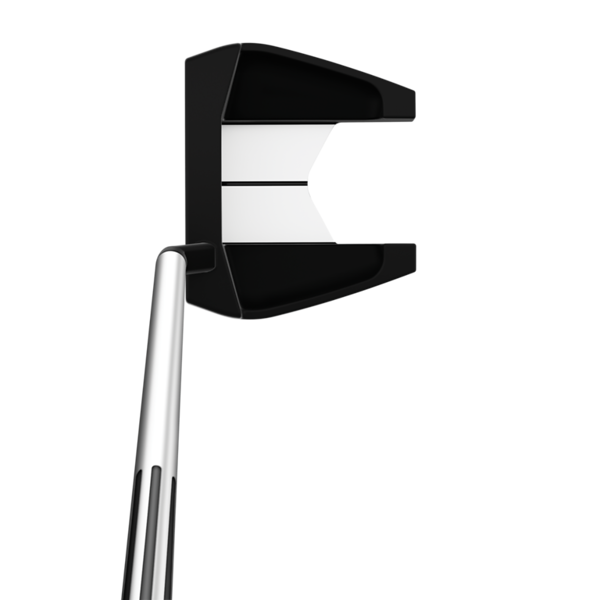 Options for the Splitback are a small slant neck (25°) and single bend (face balance) with both a 350g and 365g option. This one will come in with a $299 price upon release.
2022 Spider GT Rollback
When it comes to unique looks, the Rollback visually is definitely confidence inspiring as far as ease of alignment goes, and that is exactly the goal of this one.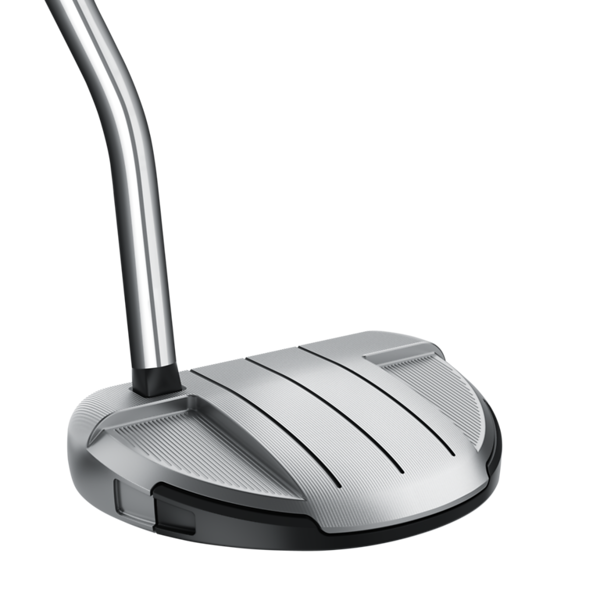 Via the "Rollback Top" the shape is about confidence in what the golfer is seeing at address with the 236g aluminum cap also allowing the presence of an 80g tungsten stability bar all along the rear curve of the shape. Interestingly, this one also has a tri-sole beveling which aims to make ensuring the putter is properly soled easier as well.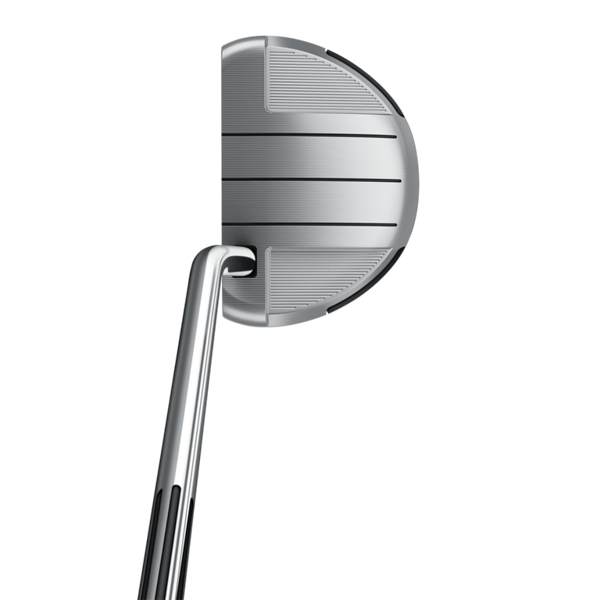 Available in all silver as well as a silver and black combo, the Rollback is also available in a small slant (21°) and single bend (face balance) 350g or 365g option. The Rollback will release with a price point of $299.
2022 Spider GT Notchback
For as abstract as some of the other GT models are, the Notchback harkens back to something a bit more classic. The mid-mallet shape is one that will look very familiar to a lot of golfers, classic never gets old when it comes to putters.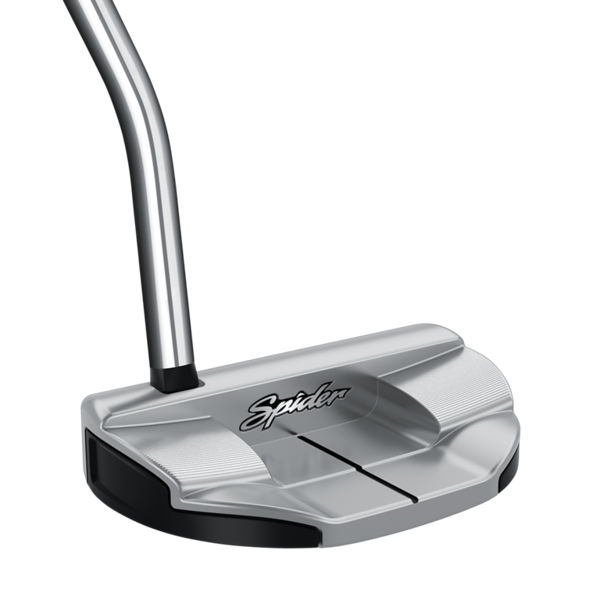 This putter is made from 6061 aluminum to create a very lightweight frame in which two heavy stability bars (coming in at 172g total) are located on the rear heel and toe of the head. With the Notchback, it looks like TM has done their best job at hiding the tech and understanding that sometimes less is more from address for a lot of golfers.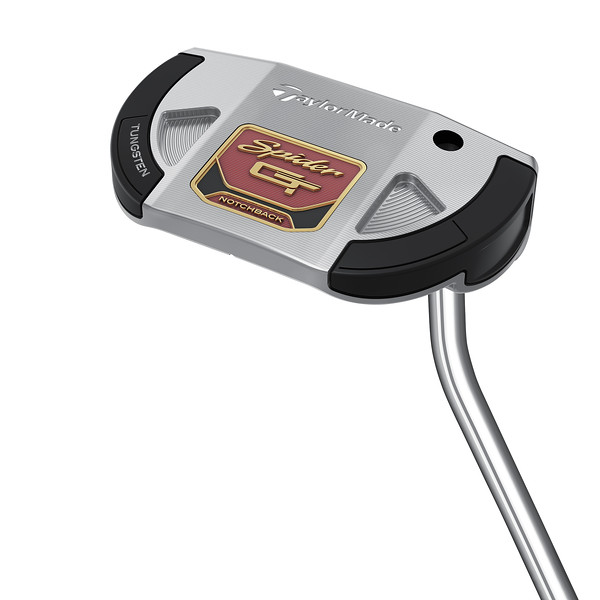 The Notchback is a silver finish with black neck, face, and perimeter weighting. This one comes in either 350g or 365g with short slant (30°) and single bend (face balance) hosel options. Pricing for the Notchback will be $299 upon its release.
The Details
TaylorMade's 2022 Spider GT putters will officially hit retail on 3/4/22 and be available in golf shops everywhere. Also, as has been custom for the company, there will be a MySpider program rolled out for the new GT line.
What do you think? Are the Spider GT's a homerun, or do they lean too hard to the abstract? Jump into the conversation and let the world know your thoughts in the comments below or directly within the THP Community!