Release season is one of the most exciting times of the year for both OEMs and golfers. It's when we all look at new shiny products and consider if they will someday appear in our bag during the season. Fairways and hybrids usually tend to get overshadowed when full lineups get released because drivers draw in so much attention. After unveiling the entire Stealth 2 lineup, TaylorMade wants the world to know that there is plenty to be excited about with their new fairway woods and rescue clubs.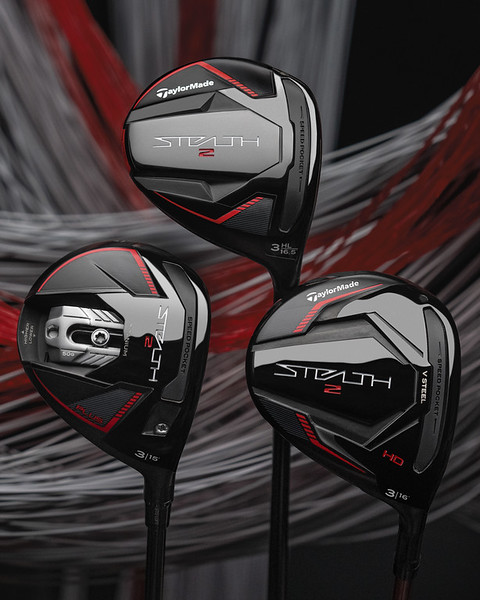 Do you know what is more exciting than unveiling just one fairway wood? TaylorMade knows that the correct answer is to release three, which is what they are doing. Each of these three models offers something different and hits specific player profiles. But before diving into the differences between the models, let's talk about what the entire line has in common: Advanced Inverted Cone Technology.
"Advanced ICT takes a proven TaylorMade concept and pushes it to the next level. We've now optimized variable face thickness for each individual club, so that every face on a Stealth 2 fairway or Rescue has been specifically engineered for that club. This design feat is a testament to our team's relentless drive to improve on every aspect of our products year after year." -Matt Johnson, Principal Engineer, Advanced Design.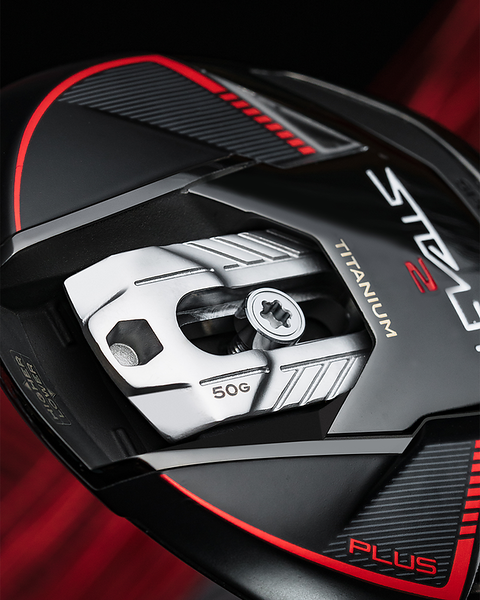 Stealth 2 Plus Fairway Woods
TaylorMade views Stealth 2 Plus as the flagship model of the fairway wood family and has the most exciting visual technology of the three models discussed today. We've seen TaylorMade use plenty of moveable weights throughout the last decade-plus, but what they are doing with it on the Stealth 2 Plus fairway is an exciting change.
On the sole of the Stealth 2 Plus fairway is a 50-gram weight that can slide forward or backward. When it's slid forward, it's partially concealed in a "garage." Fifty grams is nothing to sneeze at, although it's not the heaviest moveable weight TaylorMade has used on a fairway offering. Golfers who want a more penetrating flight can push that weight forward; conversely, those looking for more forgiveness and higher launch can shift that weight to the rear. That weight can also stay concentrated in the middle for a perfectly balanced performance. Consider the forward setting a rocket 3w setting, while the back setting makes it more of a 3HL. Add in the adjustable loft sleeve, and TaylorMade says that the spin range on the Stealth 2 Plus is ±550rpm, so it can easily get tuned in to meet your wants and needs. Stealth 2 Plus is available in both three and five-wood models. Being the titanium model, this club will surely get a lot of attention from golfers who enjoy hitting fairway woods off the tee.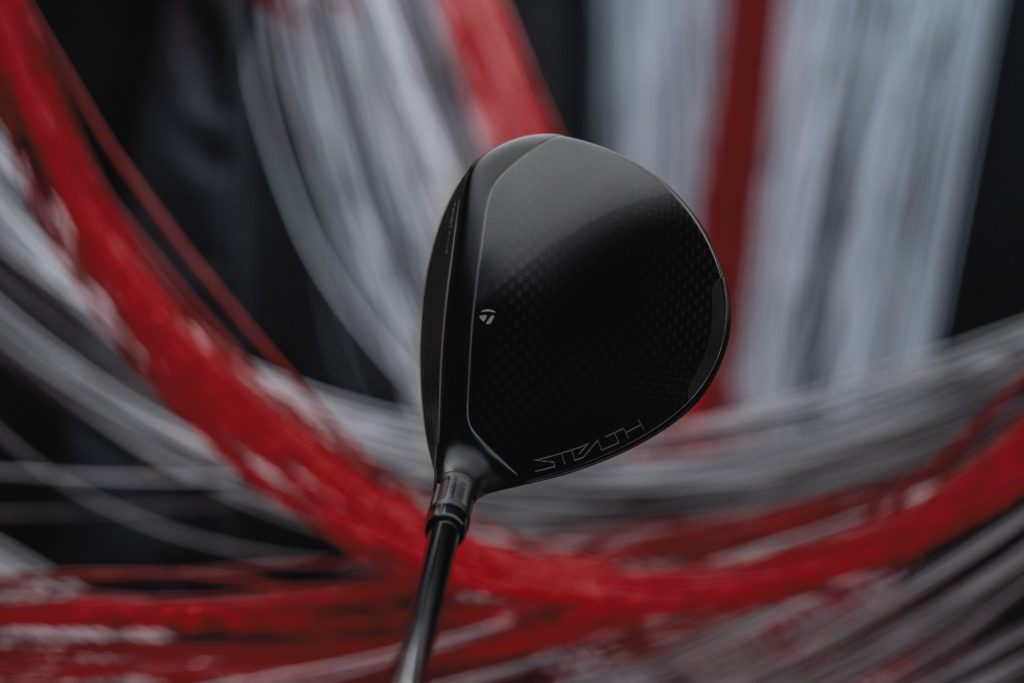 "We anticipate the forward setting being popular on tour, particularly among players like Collin Morikawa who have historically used our 13.5° Rocket 3-wood for increased distance and a low spin/low launch. The versatility of Stealth 2 Plus will allow for this type of "rocket" setting but ultimately its versatility is its greatest appeal. Adjusting the movable weight creates noticeable performance differences in terms of launch, spin and distance, allowing golfers to dial in the preferred flight characteristics that their game, course and conditions require."-Tomo Bystedt, Senior Director of Product Creation.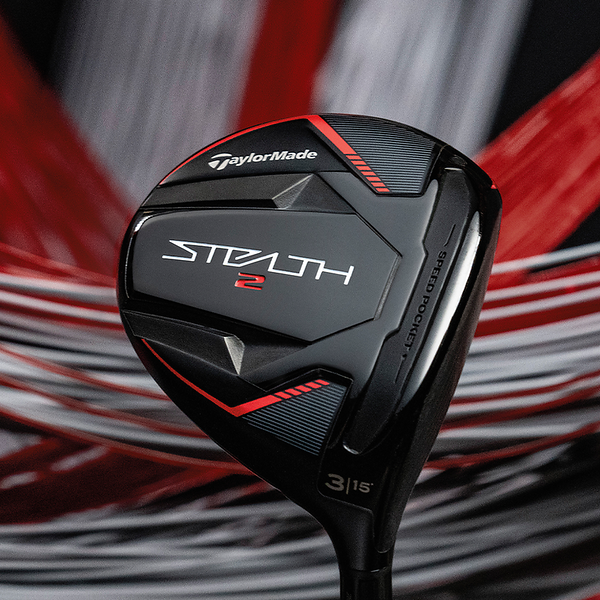 Stealth 2 Fairway Woods
Stealth 2 lacks the titanium face and moveable weight technology found in the Plus but has still gone through some changes that will keep it as one of their more popular tour and retail models. It will be difficult to notice by the naked eye, but the carbon crown sits roughly 2mm lower, allowing the CG to shift lower for more forgiveness and playability. Still present on the Stealth 2 fairway is the familiar V Steel sole which has proven to help make TaylorMade woods amongst the best in turf interaction and the ability to tackle all of the variety of lies one faces during a round. Where Stealth 2 has a clear advantage is the number of models/lofts offered as it ranges from three wood up to nine wood.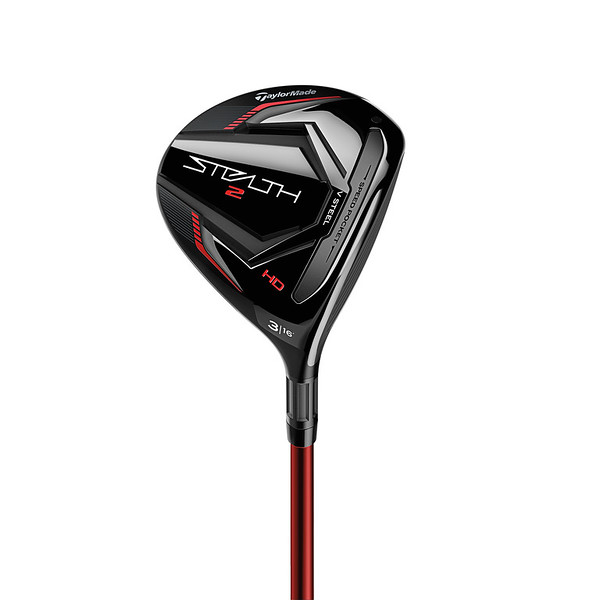 Stealth 2 HD Fairway Woods
Even though there are already two robust fairway wood options, TaylorMade set forth on a path to try and make the most playable fairway wood they have ever created. The result of that mission is the Stealth 2 HD. Stealth 2 HD employs the largest footprint of the three models, coming in at 200cc. Just because this club is built with moderate swing speed players in mind doesn't mean it misses out on any of the technology found in the Stealth 2. We still get the V-Steel Sole, the speed pocket, and the carbon crown. According to TaylorMade, the Stealth 2 HD fairway wood is the most forgiving and highest MOI wood they've tested. For that reason, there is a belief that this product can suit many golfers, not just those with a moderate swing speed or higher handicap. Stealth 2 HD fairways are offered in three, five, and seven wood models, each with one extra degree of loft compared to the Stealth 2 models.
The Details
Preorder: January 10, 2023
Available: February 17, 2023
Prices: Stealth 2 Plus $449.99, Stealth 2 $349.99, Stealth 2 HD $349.99
Stealth 2 Plus, Stealth 2, and Stealth HD Rescue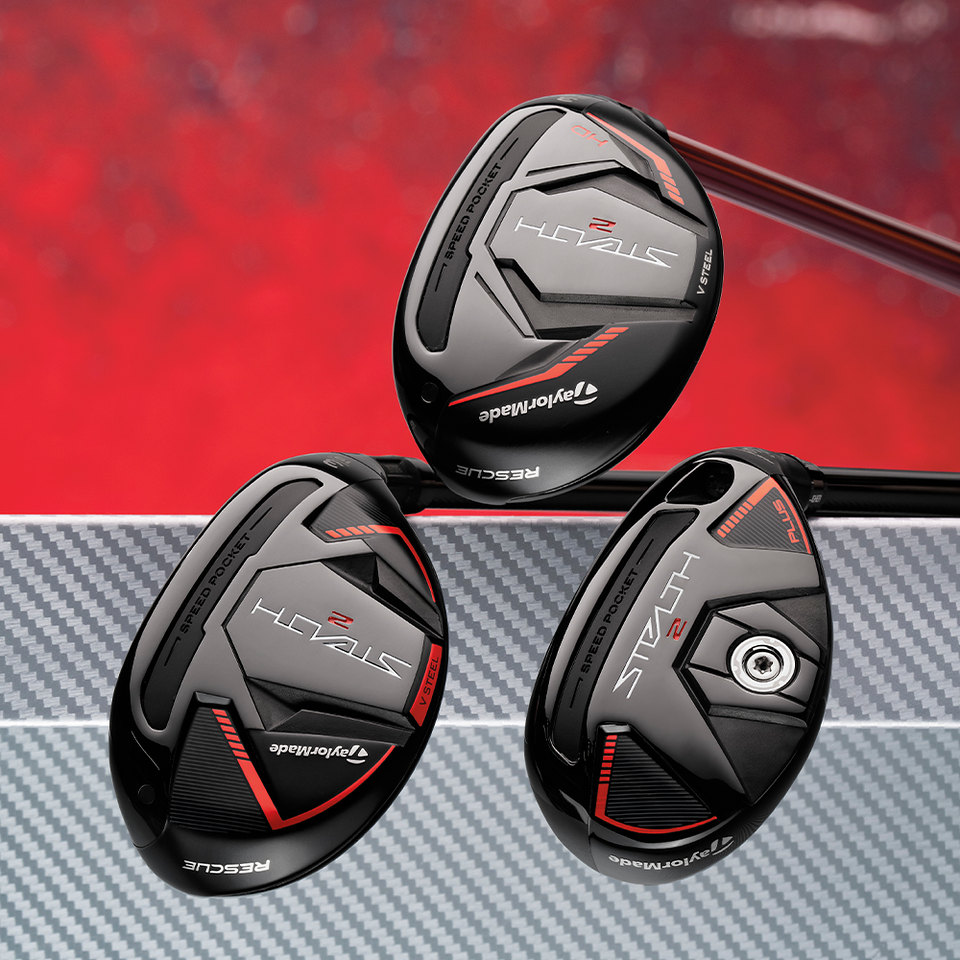 Maintaining the same model used with the driver and fairways, TaylorMade is releasing three models of their Rescue clubs within the same family. Not surprisingly, they are known as Stealth 2 Plus Rescue, Stealth 2 Rescue, and Stealth 2 HD Rescue. These three models will also benefit from the changes made to the Inverted Cone technology face discussed earlier for the fairway woods. Keeping the same namesakes should make it easy for golfers to match their drivers, fairways, and hybrids perfectly, and let's face it, doesn't everyone like a matching bag?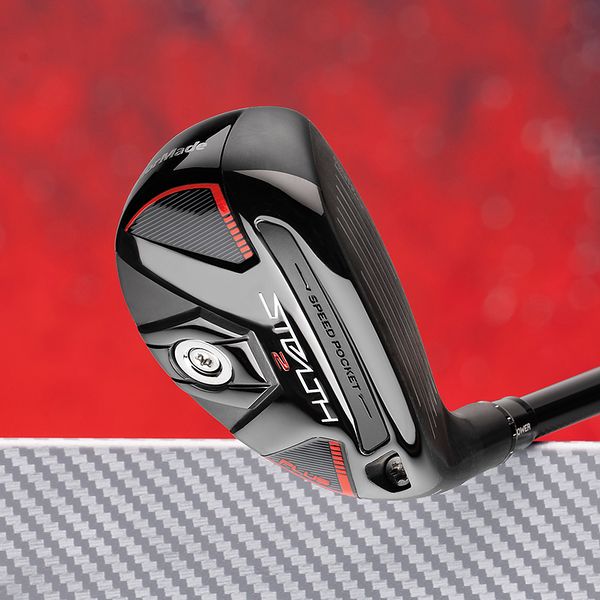 Stealth 2 Plus Rescue
Of the three models released, the Sealth 2 Plus is the model that is going to fit the bill more as that iron replacement offering. Based on tour feedback, they have more of a flatter toe profile along with a straighter top line and leading edge. Compared to the Sealth 2 and HD models, this will have a more penetrating ball flight, deliver more spin, and offer the deepest face of the three. It's also the only Rescue in the group that provides an adjustable hosel. Stealth 2 Plus Rescue comes in three different lofts, 17°(2H), 19.5°(3H), and 22°(4H).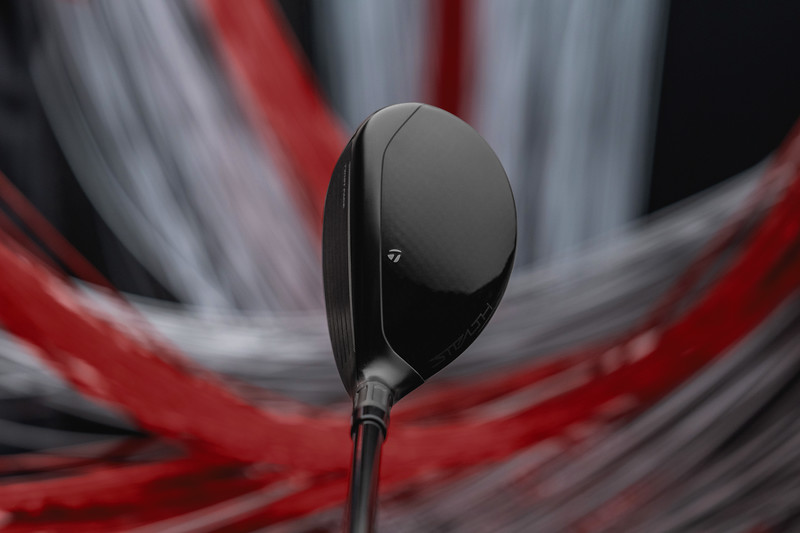 Stealth 2 Rescue
Stealth 2 Rescue models are more similar to the max models we saw in Sim and Sim 2. Those aforementioned hybrids made it into play on the PGA Tour, which surprised many golfers. With a model that has performed well for Pros and Joes alike, TaylorMade didn't want to reinvent the wheel on this one. However, they made some changes that they feel will only further the legacy of this Rescue. A new Infinity Carbon Crown wraps around the back edge, which helps to free up a little weight that gets repositioned in the low and deep to help raise that MOI and lower the center of gravity. Stealth 2 Rescue is the meat and potatoes model of this lineup and is available in five different lofts, starting with a 19°(3H) and topping out at 31°(7H), with perfect 3° loft increments.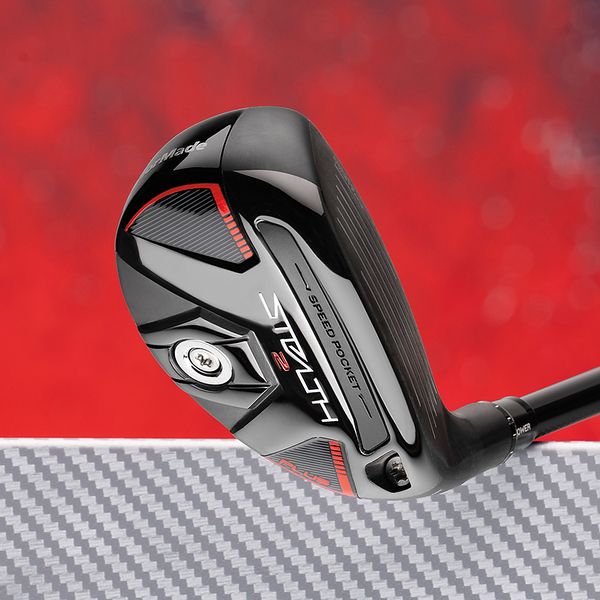 Stealth 2 HD Rescue
Considered the newcomer, the Stealth 2 HD follows a similar structure we have seen with the HD fairway and even the HD irons. With a larger body and the shallowest face within the Stealth 2 Rescue line, this hybrid sets up well for golfers who tend to sweep the ball. It's about getting the ball in the air more effortlessly, having more forgiveness, and some draw bias. These things can help boost the higher handicap player or the golfer with a more moderate swing speed. As expected, since it's part of the HD line, these lofts are a touch weaker with a 20°(3H), 23°(4H), 27°(5H), and 31°(6H).
The Details:
Preorder: January 10, 2023
Available: February 17, 2023
Prices: Stealth 2 Plus Rescue $299.99, Stealth 2 Rescue $279.99, Stealth 2 HD Rescue $279.99