If one were to look closely at TaylorMade's entire catalog, what would be found is a rather impressive arsenal of irons, including the P790, P770, P7MC, P7MB, to go along with the Stealth irons as more of a game improvement option. Even with all those irons listed, one segment of golfers that TaylorMade misses the boat on is those looking for a super game-improvement option. To rectify that omission, TaylorMade has decided to keep the Stealth irons in the lineup for 2023 and shift their focus on the new Stealth HD irons, which will suit those golfers searching for that super game-improvement category.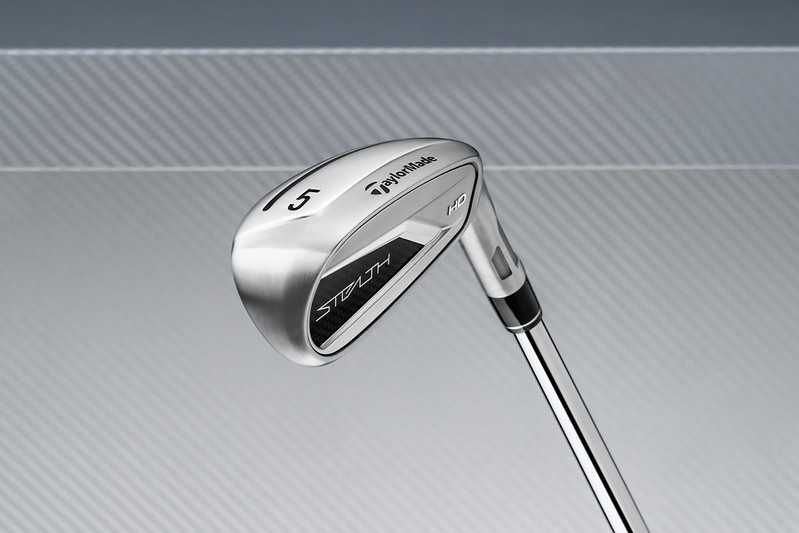 Often during product releases, companies tout how their tweaks have come based on feedback from their tour staff. In reality, that's a tough ask when creating irons built for high handicappers with moderate swing speeds. Therefore, TaylorMade sought out players who fit this demographic to see what gives them the feeling that they are enjoying the game. After reviewing all the received feedback, this new product needed to be high launching, offer a higher spin rate for more carry distance, be draw-biased, and have a comforting, inspiring shape. At the conclusion of this process, the Stealth HD irons were born.
Let's start with the shaping on these irons which is different from everything TaylorMade has had in their lineup, perhaps ever. As one would imagine, there is a wide sole to help keep golfers from digging, but the extra width is only part of the story. Instead of a traditional straight leading edge, TaylorMade increased the sole curvature from heel to toe. During their testing process, this sole shape helped golfers achieve contact higher on the face translating to that sought-after higher launch.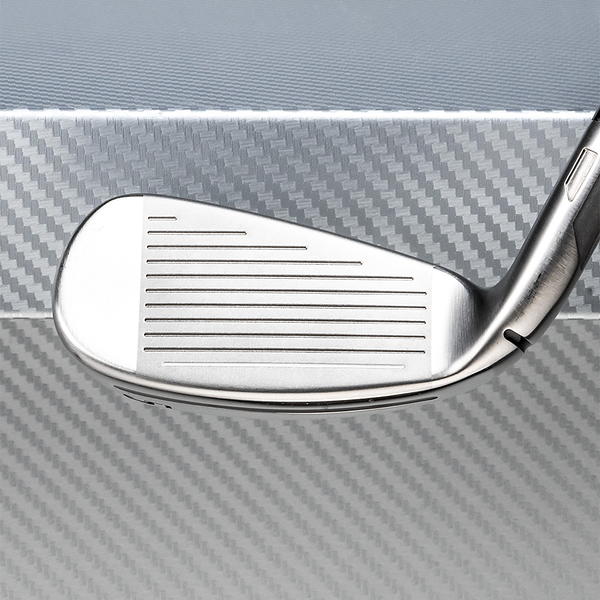 TaylorMade is pushing a progressive center of gravity location, which we saw them talk about when they released the p770 irons, called FLTD CG. Each of these CG locations is lower than those in the Stealth irons. Also present is a progressive set design where the longer irons have a lower face profile, transitioning into a more traditional look as golfers move toward the pitching wedge.
On the internet, draw-biased tends to have a negative connotation. However, based on feedback that the TaylorMade team received, high handicap golfers felt like they were hitting more successful shots when they saw that ball fly straight or have a touch of a draw to it. Instead of just packing a bunch of heel-side weighting inside these heads, TaylorMade engineers decided to include an asymmetrical draw-biased face. With this face design, it should be easier for golfers to achieve straight or draw shot shapes, and at the very least helps to mitigate that dreaded slice.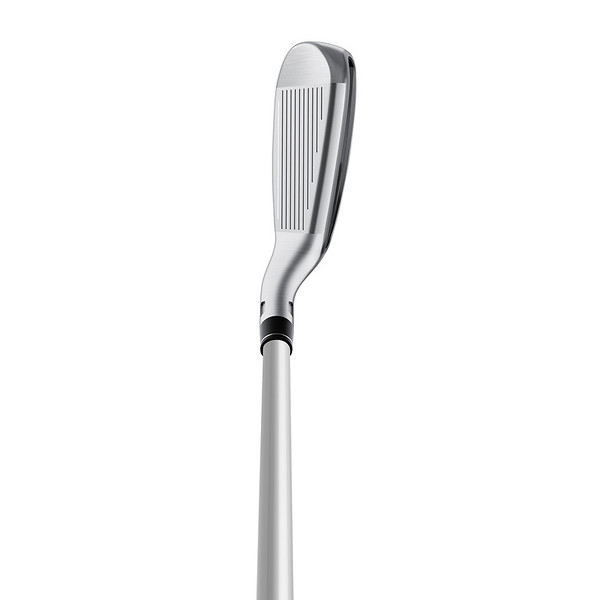 Finally, one last modification is in the loft department. Considering that the Stealth HD irons are geared more towards those golfers with more moderate swing speeds, the lofts have been increased compared to those on the Stealth irons. After reading that last sentence, don't think these lofts are returning to the old traditional standards because that's not the case. Instead, we see one to two degrees of extra loft, depending on the club.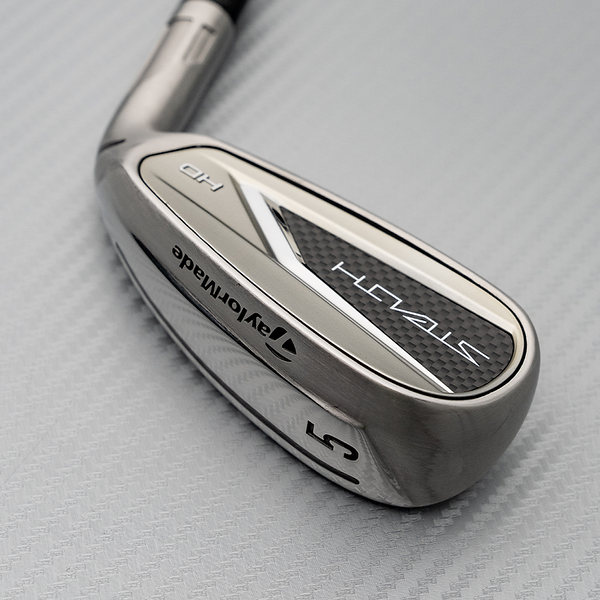 "In working with players in this category, we exhausted all optimization tools to determine the ideal loft for each iron in the set. Incorporating higher lofts was done purposefully and with intent. Our goal was to provide as much launch and spin as possible without sacrificing distance, and what we found was this design strategy often led to increased carry distance for the developing golfer when compared to traditional super game improvement irons with stronger lofts. By combining this totally unique construction with our existing technologies, we created a high launching, easy-to-hit iron with surpassingly exceptional feel."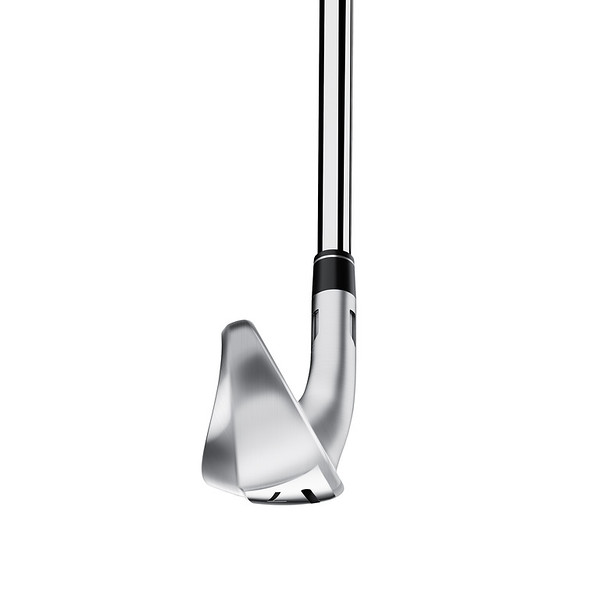 Even though a massive part of this club's story is about shaping and filling particular needs, it still needs to include some of TaylorMade's well-known iron technologies. Inside the Cap Back Design is an ECHO Dampening System that helps reign in the sound. Couple that with their Thru Slot Speed Pocket, and you have an iron that supports a flexible iron face that still yields an exceptional feel.
For shafts, these Stealth HD irons will have the same stock steel shaft found in the Stealth irons, which is the KBS Max85 MT. The new Fujikura NX Red/Silver shaft serves as the stock graphite offering, which is lighter and helps golfers achieve that higher initial launch.
The Details
Preorder: January 10, 2023
Available: February 17, 2023
Price: $999(Steel)/$1099(Graphite)
Set Makeup: 5-PW and AW, SW, and LW are available