It's that time of year in the golfing world when the focus shifts towards playing in the blustery conditions synonymous with The Open Championship. When thinking about how the best players in the world attack the links courses within the rota, we tend to think more about controlled long irons instead of the incredible length that today's drivers provide. With that in mind, it should be no surprise that TaylorMade is announcing their latest hybrid and driving iron, the Stealth UDI and Stealth DHY.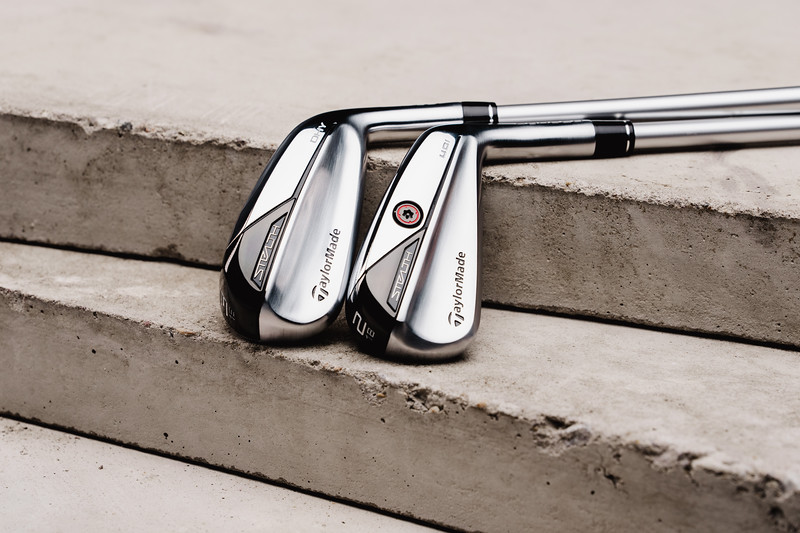 TaylorMade has gone to the well with some of their finest iron/hybrid technologies for these two lines. SpeedFoam Air migrates from the P790 lineup and works wonders by trimming weight and dampening sound while being 69% less dense than the previous SpeedFoam. Saving a little bit of weight on this material helps TaylorMade R&D reposition weight effectively within each head. We also get a forged 4410 steel L-Face with inverted cone technology. The previous P790 driving iron used a similar face material but was missing the inverted cone tech. Finally, as has become synonymous with TaylorMade irons for the past decade, a Thru-Slot Speed Pocket is present to help deliver more speed and forgiveness.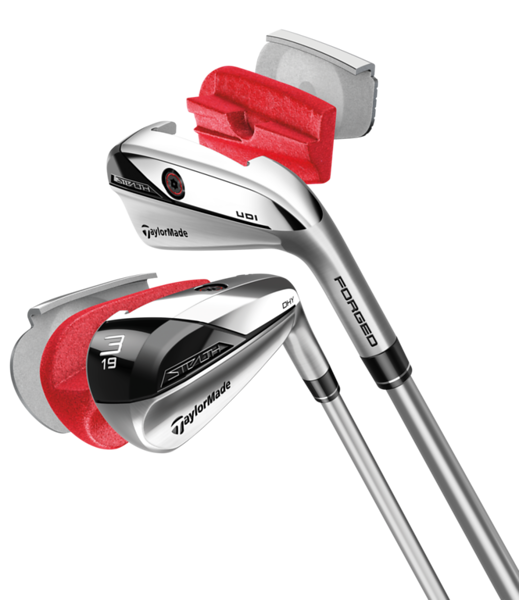 "With Stealth UDI and DHY, we designed two different yet similar options to provide versatility and forgiveness that can be a massive advantage for golfers in between their fairway woods and longest irons," says Matt Bovee, Director Product Creation- Irons. "By incorporating SpeedFoam Air from our P·790 irons and re-imagining the shaping of both UDI and DHY, we created the opportunity for the everyday golfer to be able to rely on two different options at the top of the bag: Stealth UDI with a lower trajectory and more penetrating ball flight and Stealth DHY that flies a little higher and lands softer. With these products, golfers will be able to take flight in the ways that best suits their game and properly gap the top of their bags."
STEALTH UDI: THE ULTIMATE DRIVING IRON
The Ultimate Driving iron says it all as the Stealth UDI sets find that perfect blend of power, control, and versatility, regardless of if you are hitting off the tee or fairway. Keep an eye out during the 150th Open Championship at St. Andrews, as I have a suspicion this club will be prevalent in several bags.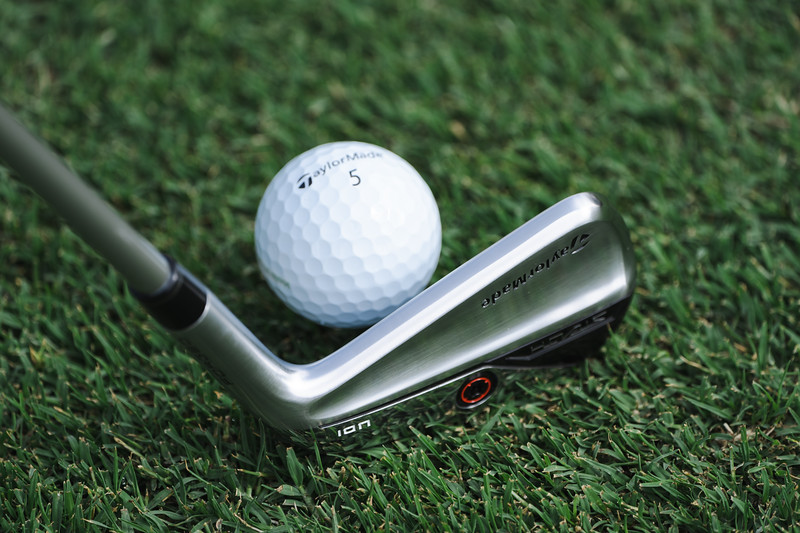 If you were to look at these two releases and ask which one targets the better golfer, it would be this Stealth UDI. At address, golfers will be looking at an iron with a narrower sole and less offset than found on other TaylorMade driving irons.
TaylorMade has positioned weight right behind the impact zone, as long as you find that center part of the face. The center of gravity has been slightly raised to help keep a lower and more controlled ball flight. This position also helps generate more spin, making the UDI a club choice for those who prefer to work the ball. Again, think of the better players.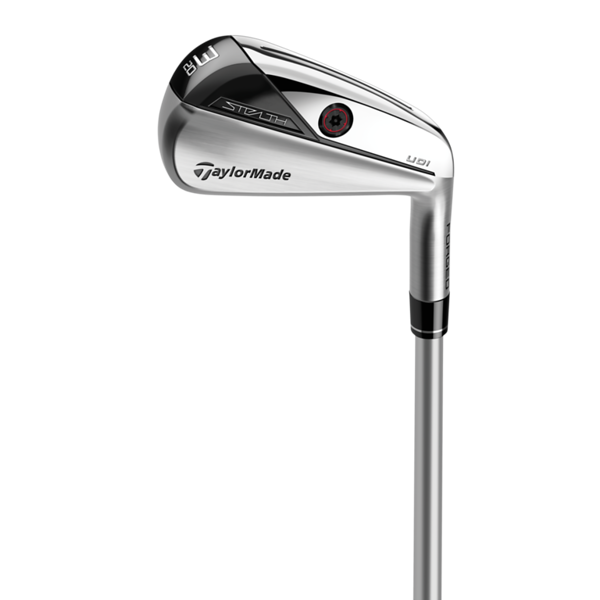 STEALTH DHY: THE SUPERIOR DRIVING HYBRID
Whereas the Stealth UDI works to blend control and versatility, the Stealth DHY is for those who want more power and forgiveness. According to TaylorMade, this DHY will deliver a mid-to-low ball flight while carrying on the distance properties found in many traditional hybrids on the market. But don't think of this as just another hybrid because it's not.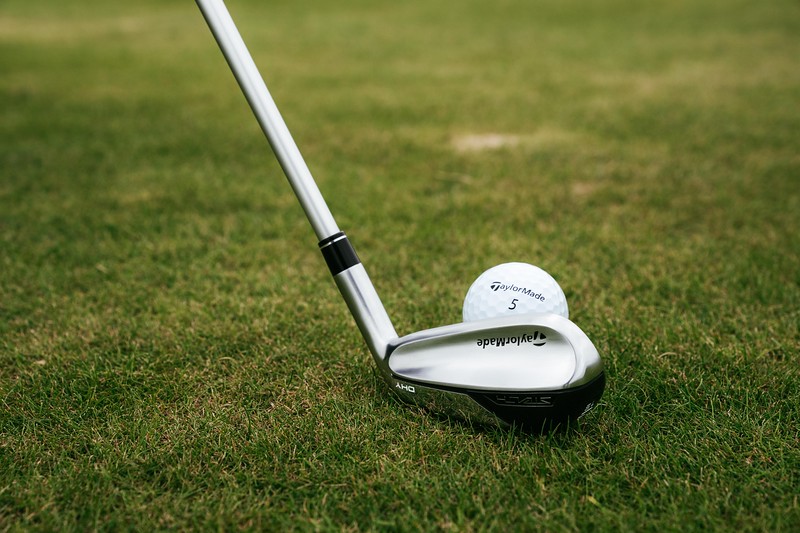 For its profile, the Taylormade Stealth DHY looks more like an iron, with a longer blade and wider sole. This design should help give golfers extra confidence when stepping up for their next shot, especially for players who are not fans of hitting traditional hybrids. 
Compared to the Stealth UDI, the center of gravity is placed lower in the head, which helps make the Stealth DHY easier to launch. Stealth DHY sets up as a club that can find its way into the bag of golfers with a wide variety of playing abilities.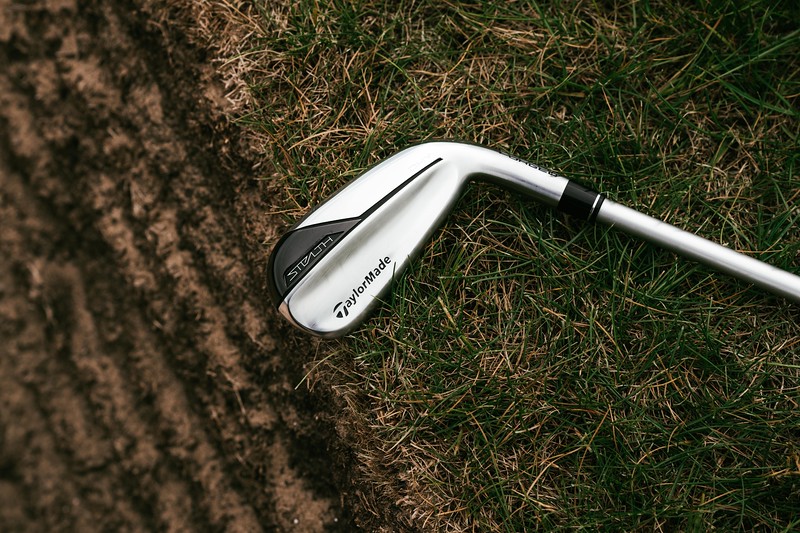 Stealth UDI and DHY come with Aldila ASCENT Black shafts, although the weight ranges vary. For the UDI, we are looking at a 100x and 90s, compared to a 75s, 65r, and 55a for the DHY. All the lofts listed below are available for right-handed golfers, while lefties are limited by missing out on the 23° Stealth UDI and the 17°/25° Sealth DHY.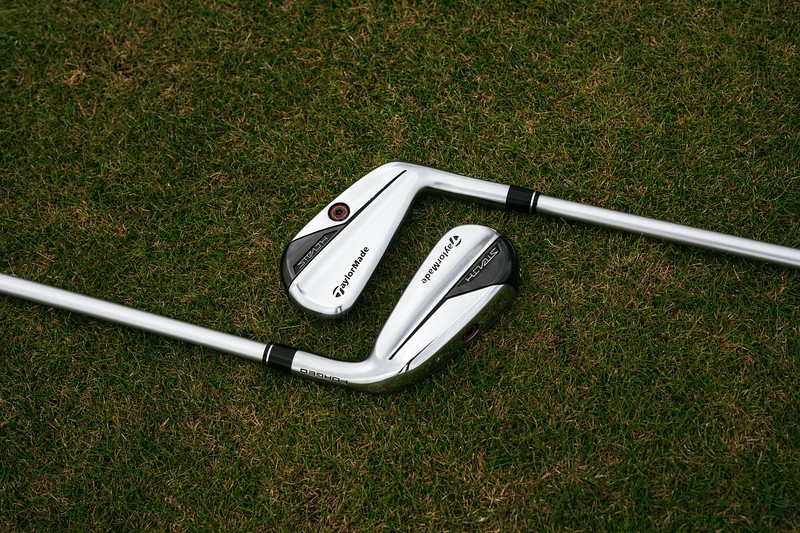 More information on the new Stealth UDI and Stealth DHY can be found at www.taylormadegolf.com. 
The Details:
Available: Pre-order today
In Stores July 15, 2022
Lofts: UDI: 18°, 20°, 23°
UDY: 17°, 19°, 22°, 25°