As 2013 came to end, a small group of THPers who won contests to get the trip of a lifetime set out to compete for Team THP in what is affectionately called #TheGrandaddy Of Em All. The trip was incredibly special and some called it "life changing" as these eight did battle on the course against Callaway Golf's Zoo Crew (marketing team). When the final putt dropped on this special week, Team THP was on the short end of the stick and for an entire year has heard about the beating.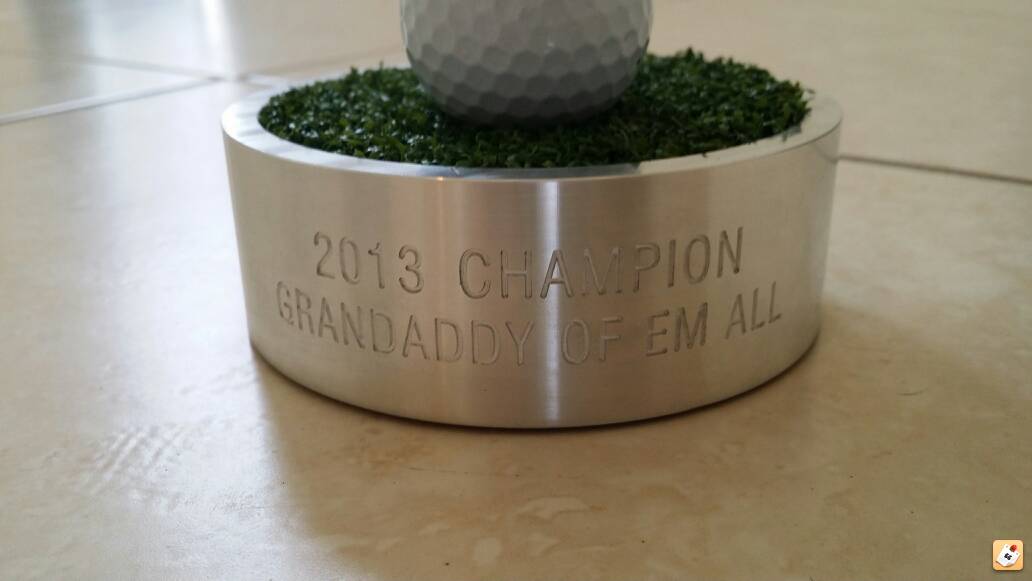 Fast forward a few weeks and the news was announced about the biggest rematch since Rocky Balboa got his 2nd chance against the villain Clubber Lang. #TheDos as it is being called will once again feature Team THP (known as the basement dwellers, since all those on the internet are doing so from their mother's basement according to Jason Finley of Callaway Golf [said in jest]) taking on the Zoo Crew in a showdown of epic proportions.
The eight golfers that make up Team Basement Dweller were put together by contests held throughout the year and as of yesterday, the team is set in full. Join me in welcoming this group of THPers that are headed into battle against Team Zoo Crew led by captain Harry Arnett.
(Names are THP Forum Names)
Captain – #Cookie
1st Contest Winner – Lord Byron
2nd Contest Winner – Howzat
3rd Contest Winner – Agent Jay
4th Contest Winner – jdtox
5th Contest Winner – O'Carroll
6th Contest Winner – Michigan Slice
7th Contest Winner – amsmith
What is in store for this special group of men making up this team?
When & Where
California (Carlsbad & Palm Springs)
December 8th-11th, 2014
What is Included
Everything, as this is an all expense paid trip
Airfare, hotel stays, transportation, dinners and SWAG that will absolutely blow your mind
Multiple rounds of golf at one of the finest courses in the country
AND SO MUCH MORE
You will be able to follow along with all of the action in the Live Update thread as it happens for these eight lucky individuals. You can also read up on everything #TheGrandaddy related on the THP Forum here.
Good luck Team Basement Dwellers, all of THP will be following along in a couple of months and rooting you along.