Looking back on 2021, I have been fortunate to get an up-close look at several different rangefinder units. These days, the marketplace has become flooded with options that hit across all sorts of price points. Due to the stiff competition, any rangefinder that comes in over $300 price point these days better make sure to bring a bunch of features because the options that come in under that price have gotten rather good. TecTecTec is a brand that offers several different rangefinder options found in that $150-$300 price range, and this happens not to be one of them. Today, we are looking at their most premium model, the TecTecTec ULT-S Pro Rangefinder.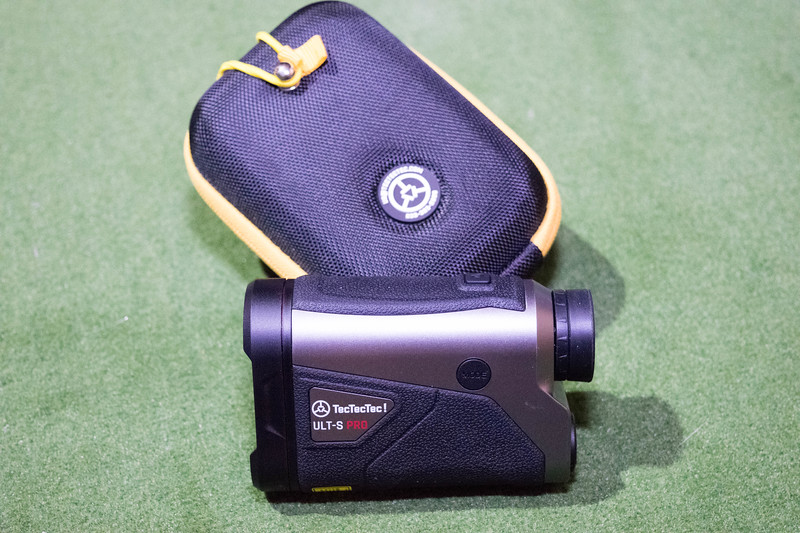 Having that "pro" moniker, you'd expect that this device would offer plenty of impressive options. Starting with their implementation of Optical Image Stabilization (OIS), you might be more familiar with that term when it comes to cameras instead of rangefinders. When golfers are trying to zero in on a target, having a steady hand is a vital part of the equation. Just the slightest bit of movement can hurt the accuracy of the reading. Having OIS helps counter any of those subtle movements that may take place, giving a steadier image of the target so that you can trust the results every time.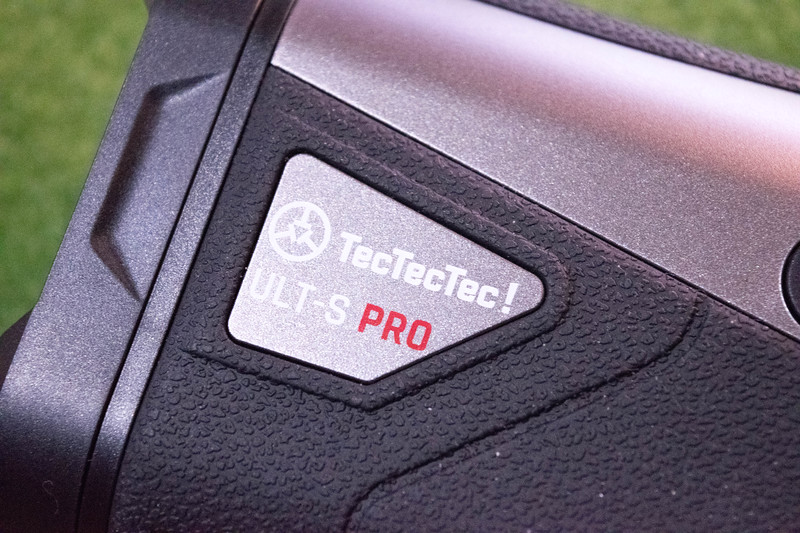 Perhaps my favorite feature comes to light once that power button is pushed and the target is locked in. All the data shown on the screen presents itself in a very vibrant red font. Not only do the numbers pop, but TecTecTec also gives users the ability to change the brightness thanks to the TOLED display. As you might expect, those choices are high, medium, low, and auto. Filtering through those options is simple, and the difference is easily noticeable. There were times when there appeared to be a bit of haze around the numbers on the high setting, which is why it wouldn't be my default choice. Perhaps that would come in handy on a foggy morning or a late-evening round. One last bit of customization on the screen is choosing the reticle between a circle, a circle with a cross, or just a cross.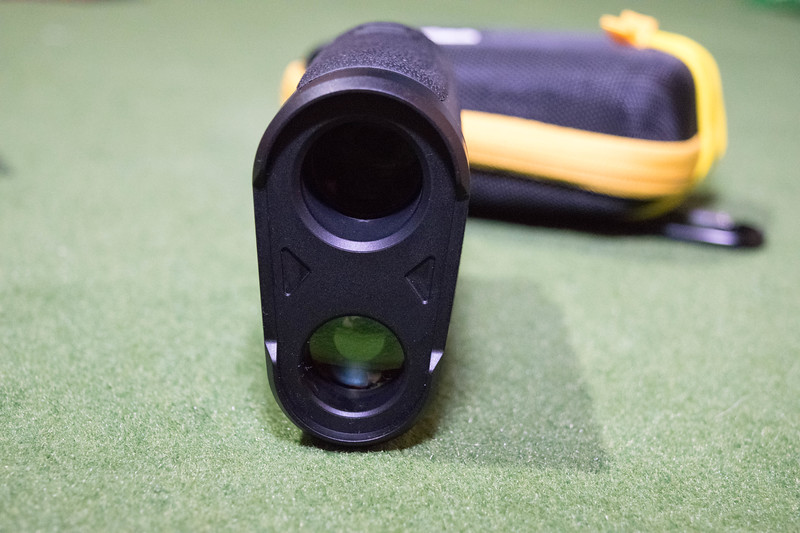 Choosing the display's brightness is not the only user option afforded on the ULT-S Pro, as we also have three different modes for what data is captured. Mode one is for a scan mode, allowing golfers to quickly find distances to areas besides a flagstick. Mode two, Pin Seeker Mode, activates the TecTecTec ULT-S Pro vibration motor once the flagstick is locked on. Vibration feedback is something that I have noticed varies between rangefinders in terms of both the intensity and duration. TecTecTec's design offers an easily recognizable and consistent sensation throughout testing. When this rangefinder zeros in on the flagstick, you know it.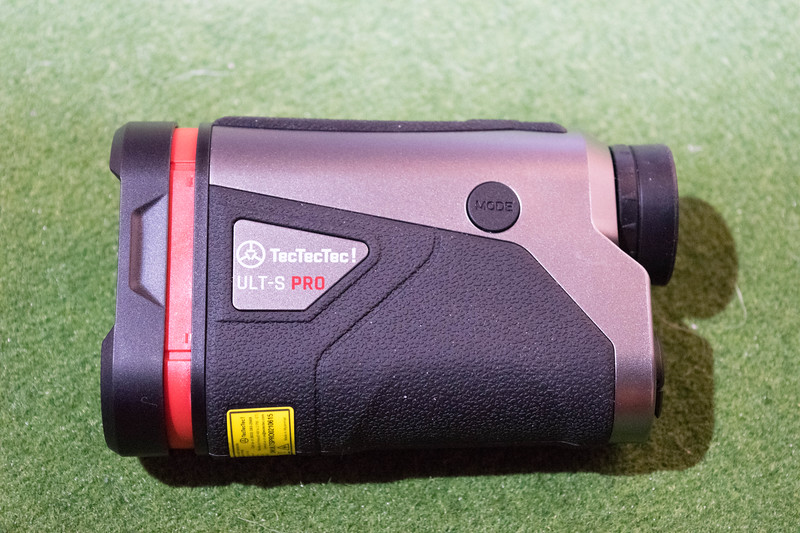 Finally, the TecTecTec ULT-S Pro offers slope mode, which gives players an adjusted distance based on the elevation change. Almost every rangefinder I have ever encountered uses a button or a toggle switch to swap between standard and slope modes. On this model, the front faceplate extends to activate the slope readouts. A thick red ring designates that the player receives an adjusted distance reading when the faceplate is extended. Choosing to go with this method helps make the ULT-S Pro approved for tournament play. From my experiences, the only downside I can see from this is that placing the rangefinder in the case routinely ends up collapsing the front end, thus changing back to one of the two previously mentioned modes.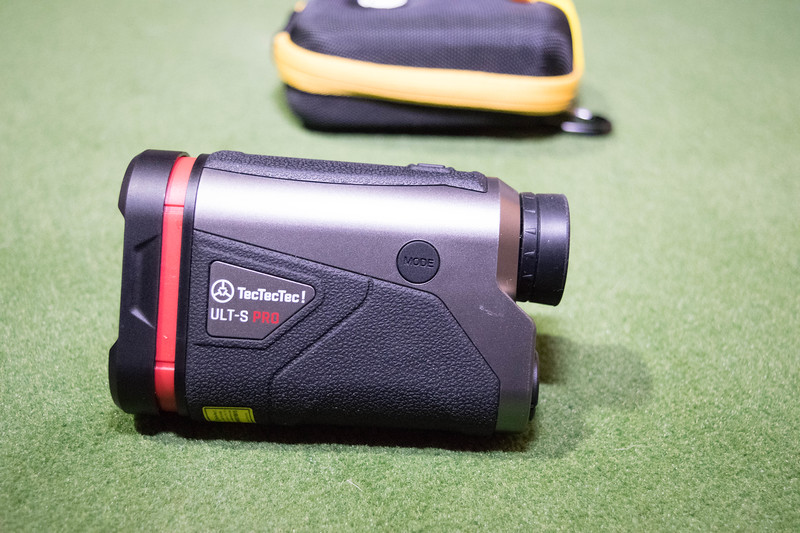 When comparing different models of rangefinders, two of the critical areas of contention are accuracy and speed. Thankfully neither of those areas was a letdown at all. Nothing in terms of speed would make me say it was a detriment. It was just as speedy as others I could test side by side. The speed of fog mode is not as instantaneous, but I would say it's ok to see a slight sacrifice for a specific mode used during challenging conditions. Side-by-side comparisons with several other lasers also showed no real discernable accuracy difference.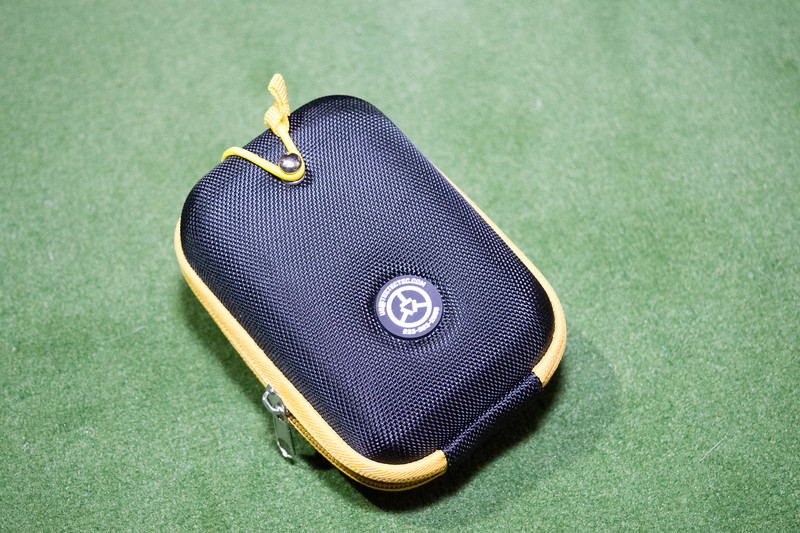 There is a lot to enjoy with the ULT-S Pro from TecTecTec. While this brand might not be the first one you think of when talking about rangefinders, they have shown here to have an intriguing product. The ULT-S Pro is a comfortable device to hold, has good build quality, several different shooting modes, and is easy to read with that red TOLED screen. More information on the ULT-S Pro is available at www.us.tectectec.com.
The Details
Price: $349
Magnification: 6x
Distance: Up to 1000 yards, Pin 450 yards
Battery: CR123a
Modes: Scan, Pinseeker, Slope,