There is little doubt that the Graphite Design Tour AD line of shafts are known for performance and quality. With their vast lineup of offerings, we get a lot of questions asking about the differences between models. It is time for another TESTED! where we put the gear to the test and show the swings and data and then break it down for you.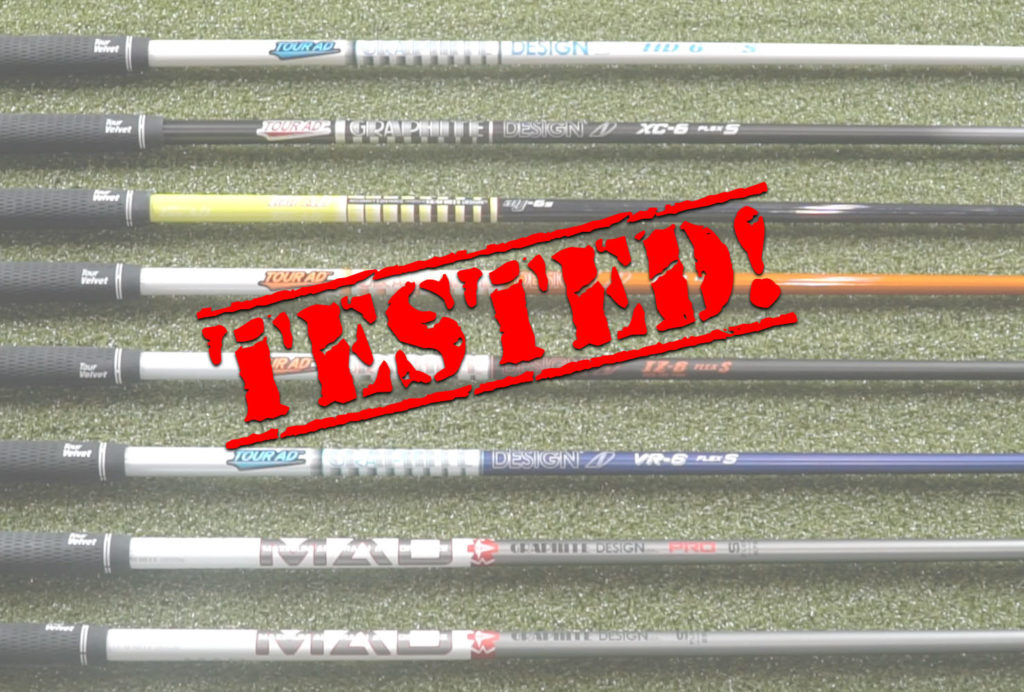 We took out the variables of grip, length and club head and hit them all against each other and break down the data to show you what the differences are between the different lines. Six different Graphite Design Tour AD shafts as well as two more from the MAD lineup made this a fun one to tackle.
Tour AD DI
Tour AD IZ
Tour AD MJ
Tour AD VR
Tour AD HD
Tour ADXC
MAD
MAD Pro
Each shaft was put to the test with the brand new Callaway Epic Speed driver head. We rotated the head around the different shafts rather than use different heads. Each shaft was gripped with a Golf Pride Tour Velvet, as well as cut to play at exactly 45 inches in length.
Lots of swings were taken and every data point recorded on the Foresight GCQuad in the THP Tech Studio. The video below features a break down of the different shafts as well as all of the data averages taken from the swings.
Do you play Graphite Design Tour AD shafts now? If so which one? If not, which model do you think will best suit you based on the information above? If you like the content above, do not forget to subscribe to THP TV so you never miss a new episode of TESTED! or any of our other videos that come out.
For more information on their entire lineup of shafts, check out their at www.proschoicegolfshafts.com