Its that time of year when many celebrate with their families with a wonderful feast. Well, those that know GolferGal and myself, know that we love food and we love giving thanks. So this is a perfect opportunity to launch a fun contest and do this one around those incredible feasts that are being served.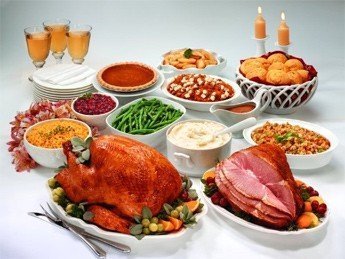 Rules
Take a picture of your Thanksgiving feast.
Post it in this thread in the THP Forum
The winner will be chosen randomly.
Please feel free to post as many pictures as you would like. You can post pics of prep work, full feasts, individual dishes, etc. Show it all off.
You can enter and check out everyone's feast pictures right here.