Today marks a new chapter in the life of THP and with that we are proud to announce a celebration. Recently, THP has unveiled quite a few changes and advancements such as the THP Invitational Series, Course Review Prizes and more that culminates today with the launch of the brand new home page.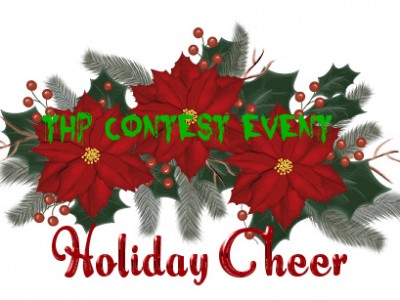 Three years ago THP hosted its first annual Holiday Cheer event and it was a contest unlike any other and quickly became legendary. With the holidays approaching, we are proud to announce the 4th annual event and are celebrating it with a completely new look to the THP website.
The contest is a thank you of sorts. A thank you from the entire staff of THP, as well as a thank you from all wonderful companies that are involved in this unbelievable event. When you take a look at the prize list below, and how this is being done this year, we believe you will agree that once again the bar has been raised.
The Contest
Nothing means the holidays more than giving and THP wants to give away some fantastic gifts to all of our readers. Entering is as easy as leaving a comment each day for the prizes you want to be entered for and of course there will be some ways to get bonus entries as well. The rules to get involved are down below and you will be able to tune into the THP Forum each night starting tonight (12/2) at 8pm EST starting when we announce the winners.
Prize List
Day 1 – GolfTEC Full Fitting
Day 2 – Three Winners – 3 full sets of 5 SCOR4161 clubs
Day 3 – Two Winners – 2 sets of Cleveland 588 RTX CB Wedges
Day 4 – Two Winners – Bushnell Tour Z6 & Bushnell GPS Watch
Day 5 – Callaway RAZR Fit Xtreme Driver
Day 6 – SeeMore Limited Edition Private Reserve Putter
Day 7 – adidas Golf & Ashworth – Six Winners – adipure Motion Shoes, adidas Fashion Performance Lines Woven Jacket, adidas Golf SAMBA Stand Bag, Ashworth Cardiff Mesh Shoes, Ashworth Blocked Polo, Ashworth Driver Cap.
Day 8 – Mobile Warming Gear Heated Rain Jacket
Day 9 – TaylorMade Golf – 3 Winners – RocketBladez Irons, New Cart Bag & Ghost S Putter
Day 10 – Cobra Golf – ZL Encore Driver – Your Color Choice
Day 11 – Mizuno Golf – 2 Winners – Mizuno JPX-825. 1 Complete Mizuno Outfit & 1 Bag
Day 12 – Puma Golf – Dress for Success. Top, Bottoms & Shoes
Day 13 – Bridgestone Golf – 3 Winners
Prize 1 – Private ball fitting for winner + 9 friends (For Albatross Club Members)
Bridgestone Golf Ball Fitting Team comes to winner's home for private ball fitting event (Date TBD- during 2013 season pending Team and winner schedules).
Winner receives year's supply (12 dz) of ball model to which he/she is fit and a personalized Bridgestone mini-staff bag
9 fitting guests receive BSG goodie bag with hat and dozen balls after fitting
Bridgestone will make it a dinner party and bring the food as well.
Prize 2 – Year's supply (12 dz.) of Bridgestone balls
2 THPers will receive a year's supply (12 dz.) of the Bridgestone ball model to which they are fit
Rules – How To Enter
This contest is open to anybody that would like to participate and winners will be randomly drawn. Each day, you will leave a comment below this article about why you would like the prize that is being given away that day (starting today 12/2). You must leave a comment on the day of those prizes to be entered on that day. 1 comment per day per person and the comment counts as 1 entry in the "hat".
You can earn bonus entries in the "hat" as well. If you Tweet about the day's prizes on twitter you will also receive a bonus entry in the "hat" each day. All you have to do is send something out on Twitter with @hackersparadise as well as the company giving away the prizes on the specific day.
If you mention this contest on Facebook by tagging the THP Facebook Fan Page & "like" THP as well as mentioning it on the company giving away the prize that day (their page), you will also receive a bonus entry
You must include twitter handle & Facebook Page link in the comment section to qualify for the extra entries.
Winners start getting announced tonight, Sunday December 2nd, 2012 in the THP Forum Contest Section.
We wish you all good luck and hope you enjoy the 4th Annual THP Holiday Cheer Contest Event, celebrating the birth of the New THP. Remember to check the THP Forum contest section each night to find out if you were a lucky winner.