The 2012 Morgan Cup has officially concluded and in this event, we saw Team Hackers, Team Paradise and Team THP battle it out in a weekend like no other. Team THP was an addition to the event for this year only and was made up of the staff that makes this place "tick" each and every day. With the announcement of the 2013 Ultimate Amateur Golf Event, THP decided to have some fun in looking for the 3rd team that would go up against Team Hackers and Team Paradise.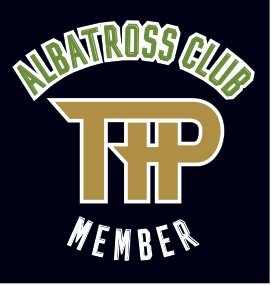 What transpired was a contest in which the person that came up with the team name would get an automatic invite into the Ultimate Amateur Golf Event in 2013. Thousands of entries were submitted and some of them were very well done, but in the end only one name could be chosen. You can read about the contest and all of the entries submitted here.
Without further ado, THP is announcing that the 3rd team in the 2013 Morgan Cup is Team Albatross. For those curious on why this name makes sense and why Albatross fits in with the Ultimate Amateur Golf Event in 2013, check this out.
However in checking the forum log, it appears as though two THP members came up with the team name and posted at the exact same time. In true THP fashion, there is only one thing to do and that is congratulate both of them and give them both entries into this special event.
Please assist me in welcoming and congratulating Erik Dokken (Forum Member Howzat) and Austin Wade (Forum Member Wake) into the 2013 Morgan Cup.