The 2013 THP Invitational Series kicks off this weekend with the 1st stop in Dallas, TX. From there, the THP Tour Van has seven more stops in the series with each one being incredibly special. These events are filled with wonderful prizes as well as a chance to play at a great golf course with other THPers and earn a spot in the THP Events Hall of Fame.
Below is a list with each Invitational and for complete info and/or how to sign up, you can click on it.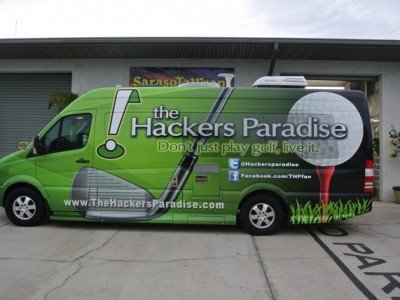 2013 THP Invitational Series Schedule
#1 – THP Invitational Sponsored By Callaway Golf
March 16th, Tangleridge Golf Course
Dallas, TX
THPers getting a chance to tee it up with the folks behind the brand from Callaway and compete against Team Callaway.
#2 – THP Invitational Sponsored By Cleveland Golf
April 27th, Legendary Run Golf Course
Cincinnati, OH
THPers competing for a chance at amazing prizes from Cleveland Golf including full wedge sets from the new RTX line.
#3 – THP Invitational Sponsored By TaylorMade Golf
May 4th, Blue Heron Pines
Atlantic City, NJ
THPers competing for a chance at the new TaylorMade R1 Drivers.
#4 – THP Invitational Sponsored By KBS Shafts
June 8th, Lyman Orchards
Hartford, CT
THPers hit New England for some very cool prizes from KBS including custom shafts.
#5 – THP Invitational Sponsored By Fairway Styles
July 6th, The Highlands of Elgin
Chicago area, IL
THPers ascend on the Chicago area for a stylish event on July 4th weekend.
#6 – THP Invitational Sponsored By Lamkin
July 13th, Ledgestone Country Club
Branson, MO
The Invitational Series hits Branson, MO and THPers compete for prizes from Lamkin.
#7 – THP Invitational Sponsored By Sligo Wear
August 17th, TBA
Atlanta, GA
THPers hit Atlanta, GA for one of the last stops of the Invitational Series with incredible prizes from Sligo.
#8 – The THP Bridgestone Championship Sponsored By Bridgestone Golf
September 28th & 29th, Paiute Golf Club
Las Vegas, NV
The final event of the 2013 THP Invitational Series is here and it will be one for the ages. THP invades Las Vegas for a weekend like no other, sponsored by Bridgestone Golf. Unbelievable golf, wonderful accommodations and tremendous food will make up this awesome tournament and none of it could be done without the title sponsor. This event will truly be one of a kind.