The day is here. The 2013 Morgan Cup begins today with the media day portion of the event so aptly dubbed the Ultimate Amateur Golf Event. 32 golfers, 4 companies and a weekend of competitive golf like no other is about to take place.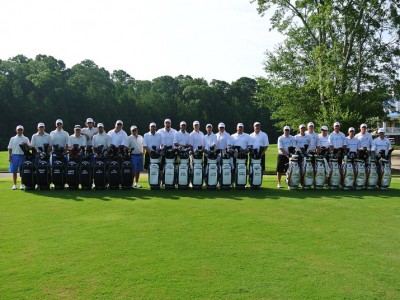 For those not aware of this special golf journey, here are the details of the 2013 Morgan Cup. To get a preview of the 32 THP readers that are part of the event this year, click here for a quick look at them and which of the four companies is sponsoring them.
Before the golf kicks off tomorrow, media day consists of each player shooting promo videos, what's in the bag videos and of course working with their respective tour rep and company rep to make sure they have an understanding of their tools.
Follow along the journey all weekend long as THP presents the 2013 Morgan Cup, the Ultimate Amateur Golf Event.