At THP, we believe that testing should be done not only by us, but also by the golfers just like you. One of the cool features about being an active member of the THP Forum is that we look to you guys/gals, the consumers, to give feedback on equipment to golfers all around the world. Each month we send out iron sets, drivers, hybrids, putters, trainings aids and golf balls to our active members to be a part of the THP Forum Member testing.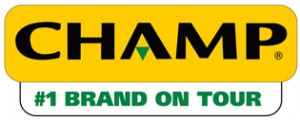 Recently THP decided to run a unique challenge with 20 of the forum members and find out if spike replacement actually plays a role in their golf game. CHAMP Spikes was kind enough to step up to the plate and put their goods on the line and the reviews have been pouring in and they have been stellar.
Follow along for another consumer based review and find out what regular golfers just like you think about this interesting side of the game of golf.
THP CHAMP Spike Challenge Reviews