By now you know the name Lamkin Golf, and as you are reading this on a website dedicated to golf equipment, I'm betting you have had their grips on more than your fair share of clubs. While Lamkin has always been one of the main players when it comes to swing grips, they quite frankly haven't gotten the acknowledgement which they have earned when it comes to innovation and continually trying to offer a complete lineup.
There is no better example of that push for better than in their Lamkin ST +2 Hybrid of grips which are growing like wildfire in popularity, and rightfully so. While most golfers have an immediate grip design they think of when considering multiple material grips, the ST +2 Hybrid just might be coming for the crown.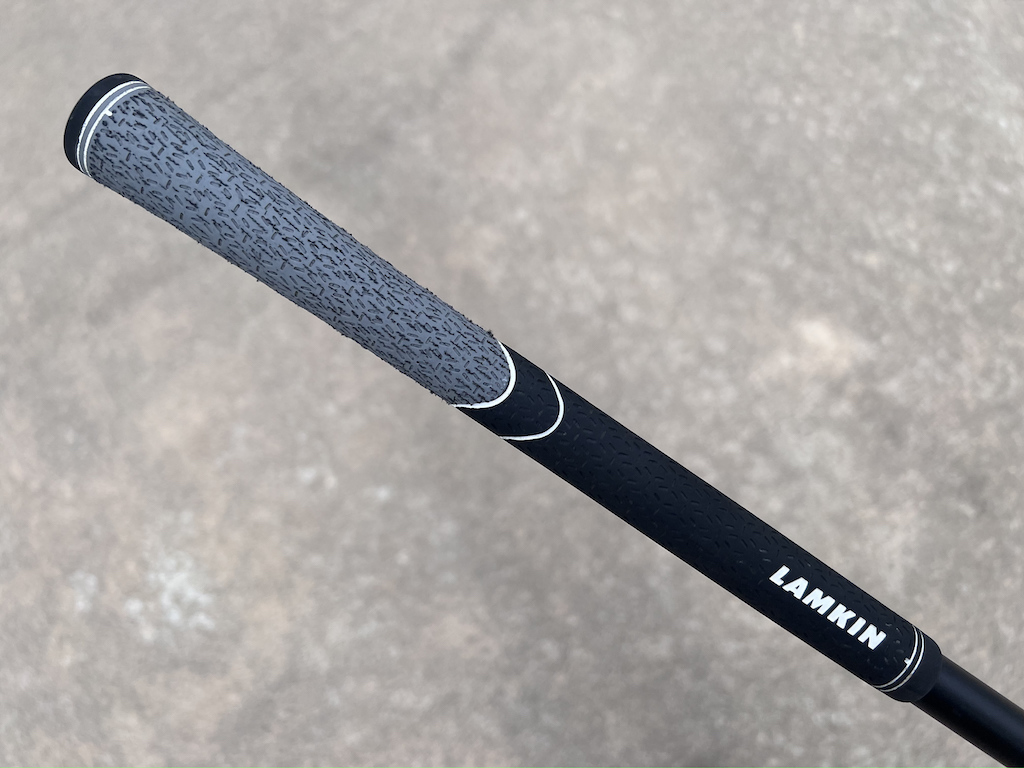 The Lamkin ST +2 Hybrid
We have seen Lamkin dive headlong into multi material grip designs before and do it well. In fact, the Z5 did a great job blending the corded UTx into a more hand friendly option for golfers wanting the best of both worlds. Even then, there were things which the company knew they could do better. So, a couple of years down the road, the ST +2 Hybrid was born. 
The ST +2 Hybrid is made up of three different grips, but before we get into that, it's best to break down just what makes them stand out. First and foremost. Lamkin's proprietary "Genesis" material. This mixture of materials made its debut with the Sonar series, and the key is the blend of materials which deliver not just softer feel, but torsion control. That resistance to twisting is what makes Genesis stand out compared to other manufacturers rubber material as not only does it maintain stability while being comfortable and tacky, but it also is more efficient not just in the extreme heat, but also the cold.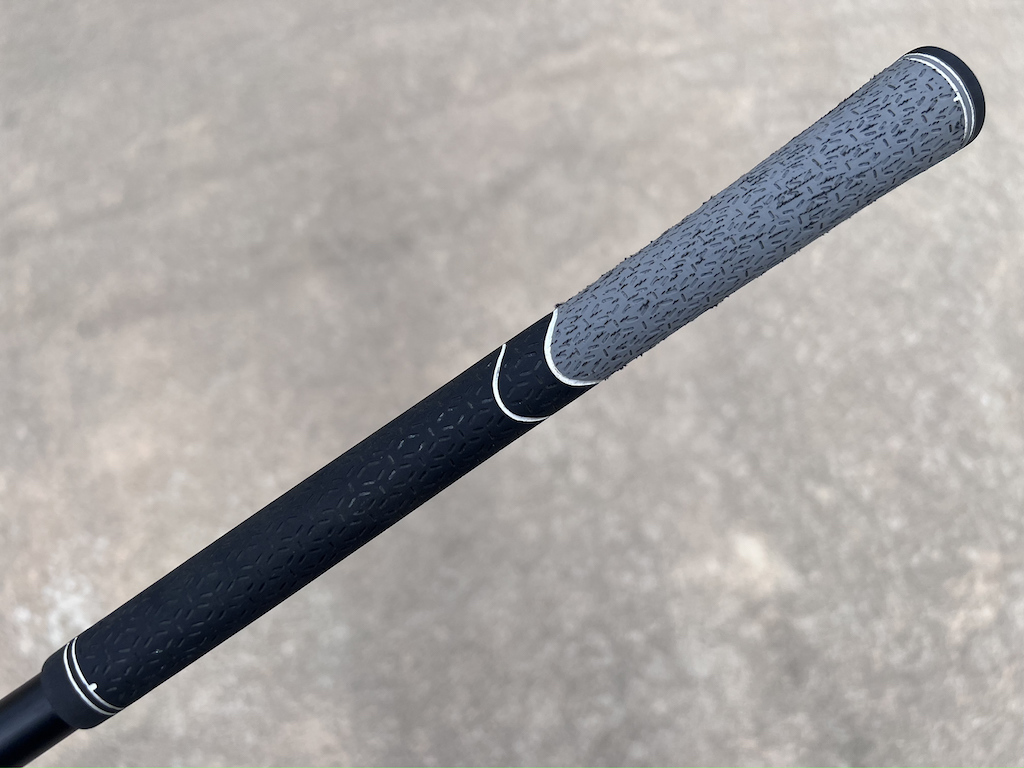 While the Sonar grips have been popular in their own right, the notion to use Genesis as the basis to a new kind of multiple material grip is what led Lamkin to the ST grips. By firming the material a bit and incorporating it across the grip in two different zones Lamkin sought to bring forth the middle ground of cord and compound. The lower hand maintains the feel which Genesis was designed around, and in the upper hand it is blended with cord to create traction for all conditions as well as swing speeds. It is worth noting that the "+2" in the name does in fact mean these have a slightly reduced taper in the lower hand, but it's not drastic like with some other companies.
But wait, there's more. Rather than showcasing a singular grip with this concept with the ST+2 Hybrid, Lamkin is also bringing two other versions. First, the ST+2 Hybrid Calibrate which offers the same black and grey visual but with bright accent paint and has the Lamkin "Calibrate" system which those who grew up on ribbed grips will be happy to see. Next, the ST+2 Hybrid 360, a flat-out brilliant solution to adapters which rotate in adjustable club heads, no more mis-aligned grips when you make a change to your setup.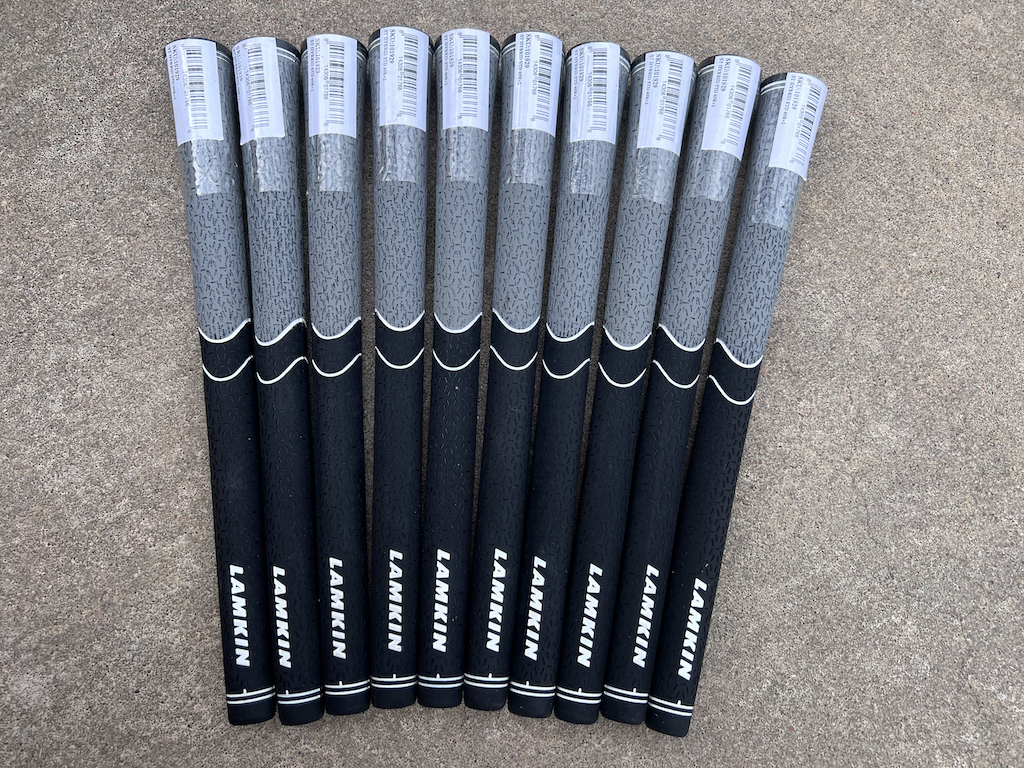 As you see, Lamkin isn't messing around, they are focused on creating designs that aren't just similar to other things. No, they are seeking to improve and produce swing grips that offer solutions to aspects which other traditionally popular options just cannot, or will not, evolve or rectify. Are you a multi-material grip user? Are you stuck in the "traditional" options out there just because? The Lamkin ST +2 Hybrid is well worth a look. If you have checked them out, or plan to, be sure to let us know what you think both on the THP Community as well as the comments below!
For more information on this or any other Lamkin products, check out their website at www.lamkingrips.com.