The 2012 Morgan Cup, the Ultimate Amateur Golf Event, was a massive success. From the golfers to the volunteers and everything else in between we couldn't have asked for a better result. Well maybe team Paradise or team THP could have.one of the main components that made the event so special was the oustanding venue.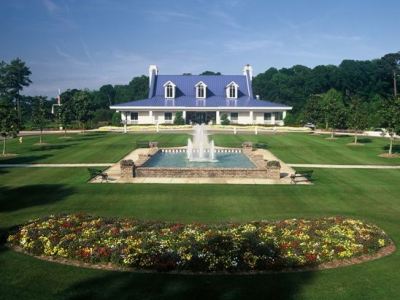 True Blue Golf Plantation and Caledonia Golf Club provided two spectacular golf courses. Both offered challenging risk/reward holes and layouts allowing the golfers to showcase their talents. This also gave players a chance at a come-from-behind win, and this was seen several times at this year's Morgan Cup. Scores were constantly fluctuating, which kept everyone on the edge of their seat and forced all players to perform at their best. In fact, Team Hackers was in last place going into Sunday's single matches, but in the end their fought hard, played well and walked away with the trophy.
In addition to the award winning golf, these two establishments also offer a spacious clubhouse overlooking the 18th green at True Blue so fellow golfers, fans and family can wait and cheer for their favorite golfers.
THP couldn't be more pleased with the decision to return to True Blue & Caledonia. We know this is going to be the experience of a life time!
For more information and photos on these two incredible golf courses please visit their website at www.fishclub.com.