It's time for another major! This is a special week in golf because it is the third major of the 2012 season. With The Open Championship upon us that means it's time for the THP staff to make their predictions. We asked our team to answer the following questions and their responses can be seen below.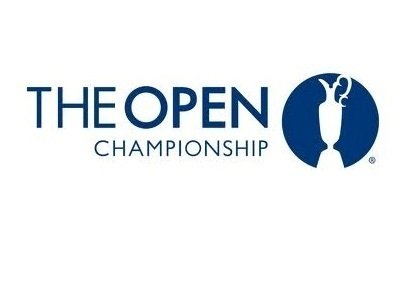 1. Who will win The Open Championship?
2. Who, from out side the top 20, will disappoint?
3. Tell us someone outside the top 30 who will surprise everyone?
Ryan H. (THP Forum Name Hawk):
1. Winner – Graham McDowell will be holding the Claret Jug on Sunday. While he didn't pull off the win at Olympic, he had a very good week. I think he's a guy that rises to the occasion in majors.
2. Outside the top 30 that will surprise – I'm going to throw out the name of my old favorite and predict a good weekend for Paddy Harrington. His familiarity with the area will help him find a spot in the top 10.
3. Inside the top 20 that will disappoint – Number 10 Bubba Watson won't be anywhere near the top of the leaderboard on Sunday. I think conditions at The Open Championship and the course itself will send him overboard pretty quickly.
Mike M (THP Forum Name Smallville):
1. Winner – Woods is the popular choice, so I'm going outside the box on this choice. My pick finished 8th at The Masters and 21st at the U.S. Open this year and he's currently #9 in the world, so the guy is no slouch. I am picking Justin Rose to pick up his first major win in this year's Open. .
2. Outside the top 30 that will surprise – I'm going with the old man again, Tom Watson. I figure making the cut will be a big surprise, but I look for a little better than that. Let's say top 35 for the original TW.
3. Inside the top 20 that will disappoint – He finished second last year, but Phil Mickelson has historically not done well in this Major. He's not tearing it up recently and hasn't shown much recently that would indicate he will be a factor. So let's go with Lefty on this one.
Jason K. (THP Forum Name Puttin4bird)
1. Winner: Lee Westwood will win the 2012 Open Championship. Forget about last year's MC at the Open, look at 2009 (3) and2010 (2) closer. He simply plays too good not to win a major soon and I believe he's just a Open Championship kind of guy. He finally gets the monkey off his back right now.
2. Outside top 30: First of all I found it hard tobelieve, but Padraig Harrington is currently ranked clear down at 60th in the world right now. He has been playing better lately and everything I hear sounds like Paddy is ready to get back in the winner's circle again. Perfect place to do it, The Open Championship!
3. Top 20 disappointment: It's simply getting too easy topick on Luke Donald when it comes to major disappointments so I'm going with Bubba Watson, one of my favorite golfers right now. He mentally checked out of the US Open way before he even tee'd off on Thursday and I think he'll do the same at the Open Championship as well. I kind of hope I'm wrong here but after Bubba won the Masters it seems like a little case of contentment has set inwith him.
Michael C. (THP Forum Name mcook77):
1. Winner – The winner of the 2012Open will be Luke Donald. Royal Lytham will only be playing at about 7,100 yards and Luke's iron play & putting will win him the title.
2. Outside the top 30 that will surprise – I think we will see Ernie Els surprise some viewers this week. He has the demeanor to handle the pressure and if he gets the putter hot, he could be looking at a top 10 finish.
3. Inside the top 20 that will disappoint – Phil Mickelson will disappoint once again. Although he tied for 2nd last year, he has a historically poor showing at the Open Championship plus combine that with his recent track record in the US and you have a situation where he is likely to miss the cut.
Lucas C. (THP Forum Name TC):
1. Winner: Lee Westwood. He's English, it's the Open Championship, and it's just what I want to happen. It's all about the putter for him and I hope it's hot for the Open week!
2. Outside the top 30 that will surprise: David Duval! He has pleasant memories at this venue and the Open Championship seems to be the one tournament that loves the improbable!
3. Inside the top 20 that will disappoint: Rory McIlroy. He just doesn't seem to have it all clicking right now. I suspect he'll be the subject of a bad draw and he'll face the worst of the conditions on Thursday and Friday.
Josh B. (THP Forum Name JB):
1. Winner – Tiger Woods. Why? I have no idea, but he seems to play well every other tournament, and since he played pretty poorly, last event with his MC, this one should be a landslide.
2. Outside top 30 – Fredrik Jacobson. He has played decent golf this year and his putter is working rather well right now. If the driver cooperates, I think this could be his time.
3. Top 20 disappointment – I agree with a few others that it has been getting too easy to pick Luke Donald. I also think that its too easy to pick Bubba. I am going with Dustin Johnson. I am not sure his game will travel well with him this week.
Morgan B. (THP Forum Name GolferGal):
1. My pick to win is Paddy Harrington. He's due, plain and simple. He was so close at the US Open and he is just playing such solid golf this year.
2. So I am going to cheat on this one a bit because my pick to surprise isn't outside the top 30, but he is close, he is 28th. I am going to Francesco Molinari, he missed the cut at the Open the last two years, but this year I think he surprises us all and makes the cut and finishes top 25 or better.
3. My pick for inside the top 20 that will disappoint is Ian Poulter. I just don't think he has it in him. He maymake the cut, but we won't be seeing much coverage of him on the weekend.
Todd H. (THP Forum Name Hanks):
1. Winner- Padraig Harrington. He's obviously had success in Majors before (3) and while he's gone through swings like I go through undwerwear he's finally back to playing good, solid golf.He's had Top 10 finishes in the Masters and US Open this year and it's hard not to root against Paddy in conditions that only a few golfers actually like to play in. Him being one of them. The Open crowds certainly favor him and that kind of support could come in handy especially when the weather starts to turn.
2. Outside Top 30 who'll surprise-Miguel Jimenez. This is more of a gut and heart pick than a head pick. Surehe's only got 1 Top 10 finish this year but who else do you know that can play a shot off a stone wall and still get it on the green? 'The Mechanic' seems to always lurk around the first page of the leaderboard at Open championships and in a field that's wide open (no pun intended) this year, why not? He's got a coolness about him and his game, the best warm up routine ever, and arguably wears the best shoes in golf. Open champion? Si!
3. Inside Top 20 who'll disappoint- Phil Mickelson. He's just not playing good golf at the moment and even his streakiness has streaks. When you need to call up the Scottish Open asking if there's a spot for you at the last minute that says a lot about the state of his game. Tell the pilot to keep the engines running Phil!
Kevin M. (THP Forum Name KMac):
1. Winner – Justin Rose. Accurate driver, good iron player means Major Winner!
2. Outside the top 30 that will surprise – Ernie Els. Solid play leading up to the Open will continue at the Open with Els making a run.
3. Inside the top 20 that will disappoint – Luke Donald. The free fall continues for Donald who at this point is more Duck then he is a Luke.
Jarret C. (Forum name One-T):
1. Winner – Matt Kuchar- Matt Kuchar might be the most consistent golfer on tour in my honest opinion. he keeps himself out of trouble and is always out there having fun. Less pressure equals a win! Easy pick!
2. Outside the top 30 that will surprise – Marcel Siem- has to be one of the more consistent golfers on theEuro tour. Having a kid that doesnt sleep past 7 on the weekends has its benefits. Siem will be in the hunt on sunday. Plus he has an awesome pony tail.
3. Inside the top 20 that will disappoint – Rory Mcilroy- I dont know if Rors is spending too much time with that beautiful girl of his, but I think he craps the bed. Lee Westwood finishes higher than Rory, Ian Poulter will as well so you know Rory's game isnt there.