Mizuno Golf North America has been on quite a wild ride the last couple of years. With growth in market share in just about every measurable aspect of equipment, the company has been seen as more visible, more inviting, and to be frank, more fun. One of the reasons for that is their social media outlets and the content that comes out of them. Everything from quick hitting images to fun chats and even a THP Golf appearance or two.
Peeking behind the curtain you will find someone passionate about the game and the brand he is representing. Reaching tens of thousands of people daily with something fresh and new is not always an easy task, but Mizuno seems to have found their voice on a stage that is filled with great content. We are speaking of Jeff Crawford, the Associate Marketing Manager of Golf for Mizuno North America.
Pulling back the curtain even farther, we asked him to answer some questions for our readers.
THP: How did you get into golf?
Jeff Crawford: My Grandfather introduced me to golf when I was probably around 8 or so. He would take me to his club in Naples, FL to practice when we'd come down and visit. I didn't get to play too much at home due to baseball occupying the majority of my free time. When I was a senior in high school, my first job ever was at Cherokee Towne & Country Club as a bag/range attendant. This gave me a little taste of what it could be like having a future in the industry. Many of the pros there have gone on to some very high end positions, so it was a great learning experience there. After my 2nd year of playing baseball in college, I had realized that the dream of playing at the next level wasn't going to happen. From there, I began working at another local club close to my house. This was basically the real start to my career in the golf industry. Since then, I've cleaned clubs, picked ranges, worked retail, run tournaments, given lessons, folded hundreds of shirts and answered countless phone calls. I am definitely what you would call an industry veteran, or as the great Johnny Drama said, "I am the f*#king game pal".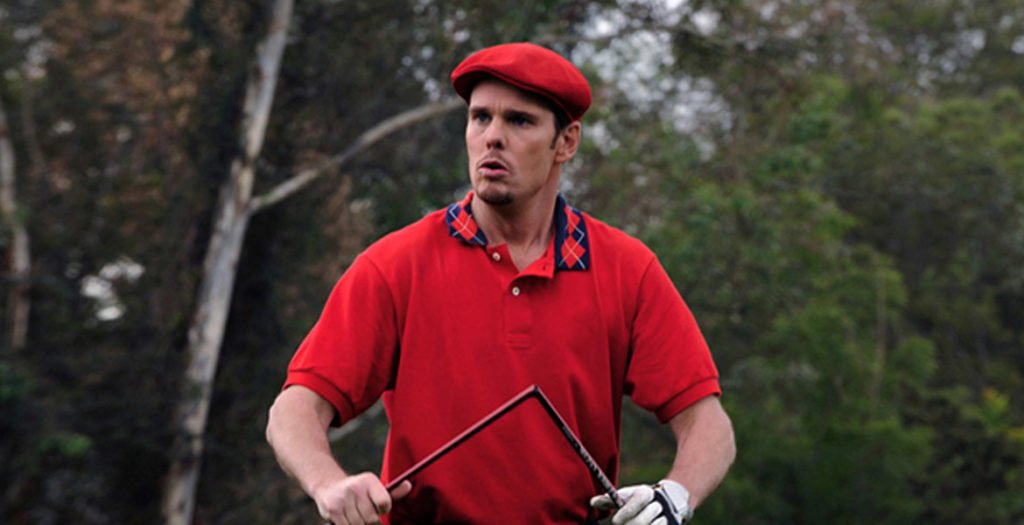 THP: How did it become that you were the "voice" of the Mizuno North America social media channels?
Jeff Crawford: I've been at Mizuno for 11.5 years. The first 9.5 of those were spent in a variety of roles in Customer Support. I handled our golf consumer line for almost 3 years, managed the Golf CS team for 3 years, and even handled our Baseball/Softball consumer line for nearly 2 years early on. With all of that phone time, there's a good chance that I have already spoken to some of the THP Forum members. Nearly 2 years ago, a new position was created for an Associate Marketing Manager. Handling social media was one of the main items in the job description. I don't necessarily have a marketing background, but this was for a golf specific position, which I had plenty of experience in. My deep knowledge of the brand and passion for golf were large factors in getting the position.
THP: With everything going on right now, what is your day to day like managing channels while not in the office or around athletes?
Jeff Crawford: The first week was a little different than a typical week. A normal week this time of year would have easily had triple the amount of content that we did last week. It's definitely an odd time as the majority of our posts are product related. It certainly would feel strange trying to "show and tell" all of our new products during this time when many of our followers are now juggling work and home more than ever, not to mention many courses have temporarily closed. We're definitely working on a few things that will still keep our followers entertained, but not necessarily push product.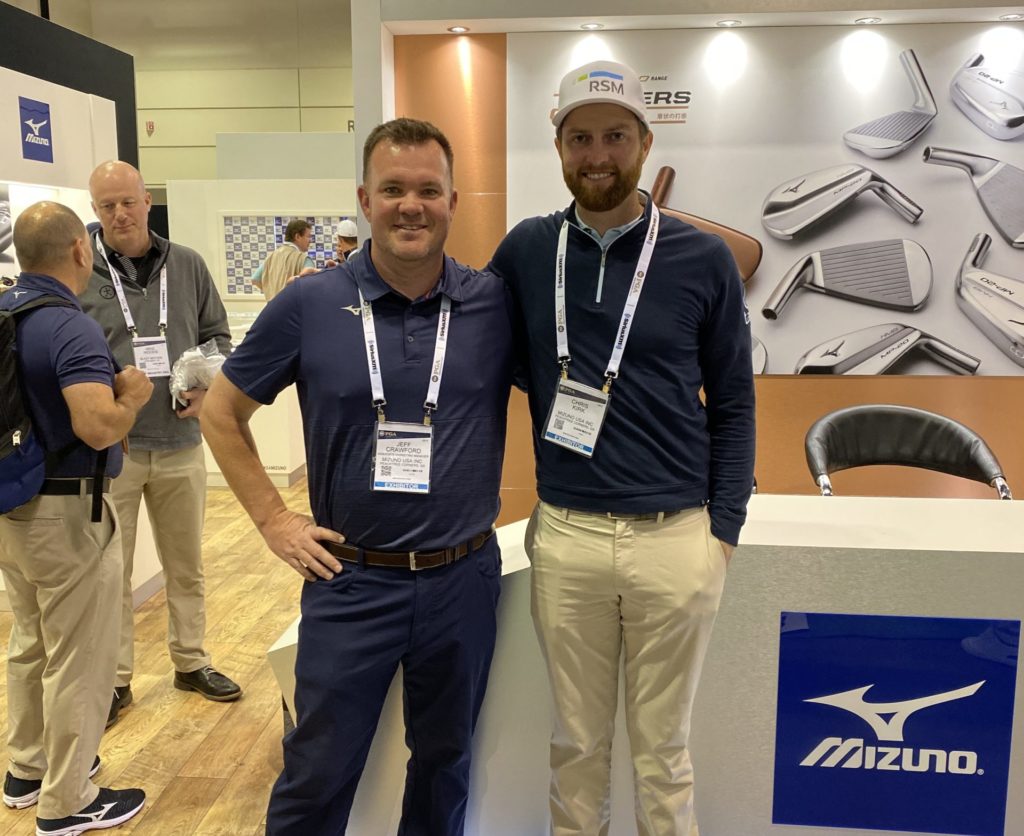 THP: What is the most important thing you want people to understand about Mizuno Golf North America that you try to portray through your messaging?
Jeff Crawford: No one is ever going to say "I see way too many ads for Mizuno". That's just not us. People recognize Mizuno for being very understated and classy. I try to emphasize that with a lot of our posts. Our clubs are always very elegant in appearance…almost to the point where you feel guilty using them. The typical Mizuno follower/supporter is a true golfer. They're into all the "techy" stuff that is related to Mizuno, whether it be our forging process, manufacturing pics or tour van footage. I try to get those messages out by letting the beauty of our products tell the story rather than making all kinds of crazy distance claims.
THP: Do you have a favorite social media outlet and why?
Jeff Crawford: For me, it's by far Instagram. This was always my "go-to" even prior to being in this role. It's the perfect blend of visual with just enough information. As a brand, this seems to be our best fit as well. Since Instagram is mostly visual, our products are well suited for this platform. Our Instagram followers have doubled over the last 2 years, whereas our Twitter and Facebook followers have seen just small increases. The insights on Instagram are very easy to decipher. They allow you to really see how each post is performing, and how you can target future paid posts. Instagram also seems to be the preferred outlet for most of the industry these days. The amount of golf content out there right now is unreal. It will either get you through these tough times, or make you incredibly sad that you're not out playing.
If you are not a social media user, you will be able to catch up with the Mizuno team on the THP Forum. If you are, hop on over and follow a few of their outlets and now you know who is behind the computer or phone making that content possible.
Instagram is @mizunogolfnorthamerica
Twitter is @MizunoGolfNA
Facebook is @MizunoGolfNorthAmerica