It is the week of the Players Championship and to celebrate Bridgestone having their full PGA Tour staff in the event, THP & Bridgestone Golf are teaming up for a very cool contest. Couples, Sneds, Kuch, Every and DLIII all are teeing it up at TPC and should make for a fun week of golf. We will use this thread for all Players Championship talk throughout the week as well.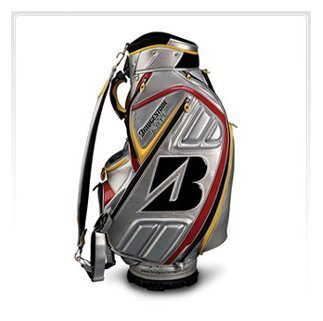 The Prize
The picture above does a better job of describing the prizes than I can, but you will win an autographed Bridgestone Staff Bag.
To see the complete rules of this contest and find out how to enter, click here.