Last month we had a full feature of the new Axis1 Rose putter. The polarizing shape along with high quality materials and intriguing technology made us want to dive a little deeper. We went right to the source and sat down with Phil Long Vice President from Axis1 for another episode of The Quick Six.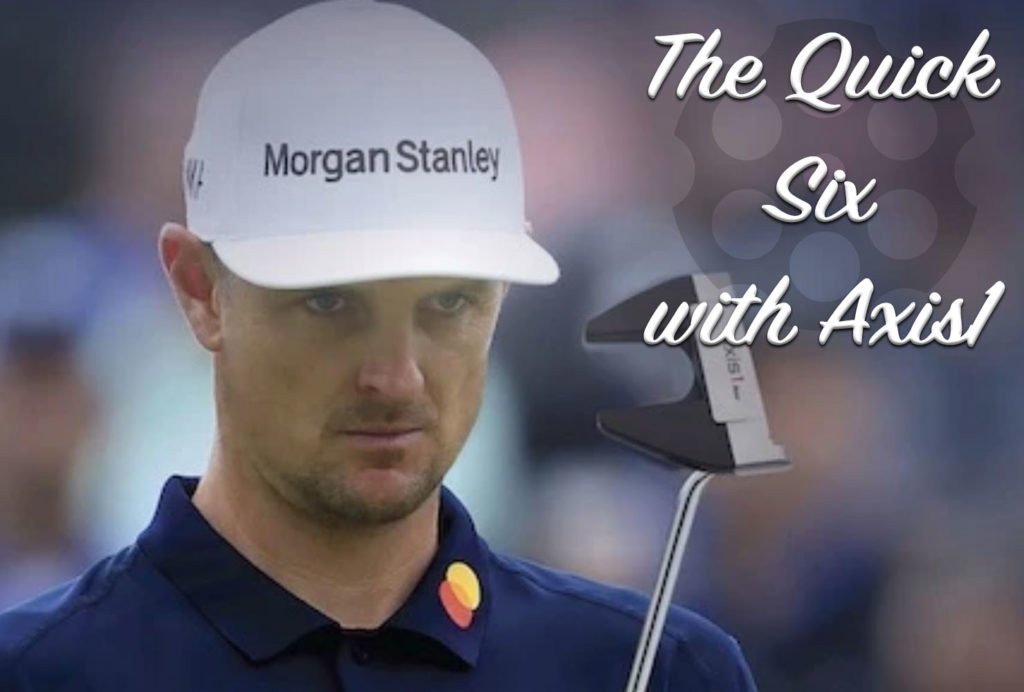 THP: Tell us about your background in golf and how Axis1 came to be?
Phil Long: Got my start in golf biz like many in the cart barn. Then was a starter. Then a Asst pro and worked retail in the off season as well….really embraced / utilized club fitting and technology, and wanted to move into sales. Got in the sales side of the business working as a Rep for Spalding back in '02. Then Callaway, Top-Flite, Ben Hogan after the Spalding acquisition. Left in '06 to work in upper management for MacGregor Golf, for my early mentor in the business Reid Gorman, and was there until the sale of the company. Our management team led the rebranding of the company back to its roots….from MacTec" back to the "MT". Which also allowed us to bring the Don White Wedge family to life. I also worked closely with Bobby Grace, which further developed my passion for putters. After all of those experiences I really embraced the grass roots "growth" side of the business, and I wanted to help develop up and coming brands. I was involved in many start-ups / re-starts in golf as a consultant moving forward. I was introduced to Luis Pedraza, Founder and CEO of Axis1 in 2010 at the PGA Show, I had seen a lot of putter tech in my first decade in the business, but had never seen a putter technology like the one he invented. Luis, is an industrial designer with over 20 patents to his name, and realized that all putters has a critical flaw in design and are out of balance. I am in charge off all Sales/Marketing/Tour for Axis1. Have really enjoyed partnering with Luis over the last decade to develop this Perfect Balance category of putters. 
THP: There is far more to this than a slightly odd looking shape, can you explain the technology?
Phil Long: The putter looks the way it does for a reason. There's VISIBLE and CATEGORY DISRUPTING technology! Let's be clear…..Axis1 was the FIRST to bring this PATENTED technology to the market place, and won Best in Show and Most Innovative Product at the 2009 PGA Show. Axis1 offers the worlds first and only 100% perfectly balanced / torque-free putter, with a patented heel counter weight that for the very first time places the center of gravity right on the center of the striking face and perfectly aligned with the Axis of the shaft. Our perfectly balanced and torque-free tech platform takes the timing out of putting. You will have less windshield wiping open/closed with our putters. Our putters stay perpendicular to the path throughout the stroke, resulting in less torque, less timing, producing a squarer putter face at impact. We really take the guess work out of putting. Also, Forward CG placement is something that has been a hot topic in the last 12-18 months in the putter category. Axis1 OWNS the patent to put the CG on the center of the striking face. What our CG placement does, when tested in Quintic labs, not only by robots, TOUR players, and numerous handicap levels is…..
Our point of zero twist or true sweet spot on the putter is exactly where we say it is in the center of the striking face. Most putters true sweet spots or point of zero twist is towards the heel of the putter.
Our CG placement also tightens up launch consistency off the face and also gives you consistent ball speed readings across the entire face….which allows for more consistent ball speeds resulting in better distance control, and less 3 putts.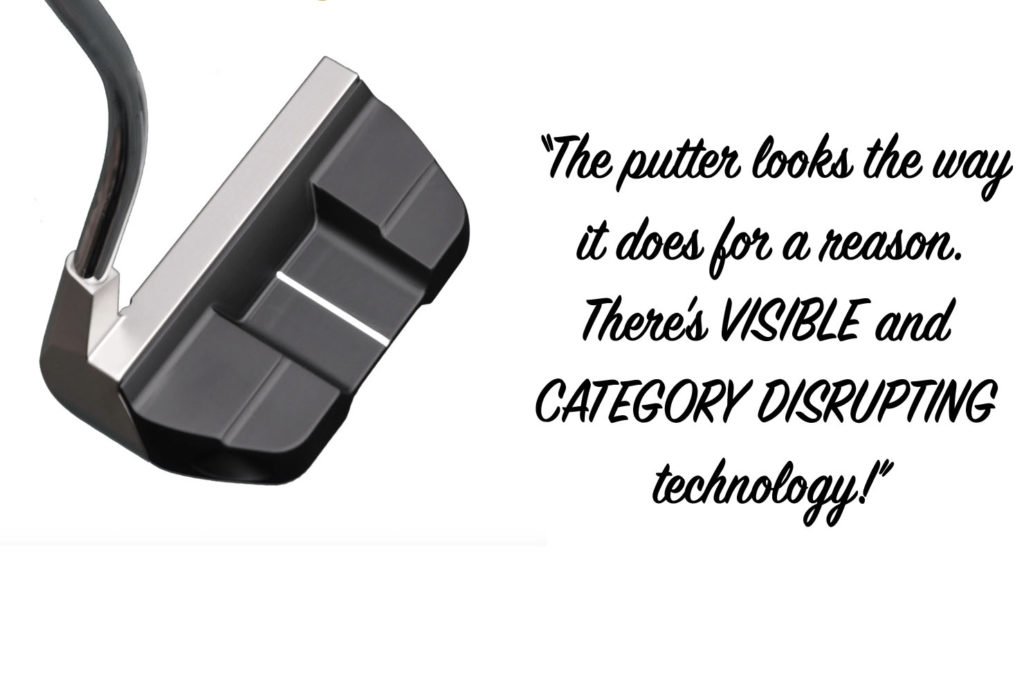 THP: You have around 9 putters in the lineup, are there differentiators in the tech outside of looks to the eye?
Phil Long: We have evolved with our shapes over the past decade. From the award winning Eagle product, which was our first, to the new Tour-HM, each product offers something different shape-wise, but EVERY product utilizes our patented Perfectly Balanced / Torque-Free technology platform. The Tour-S/B products, developed in consultation with PGA TOUR players, were the 1st we introduced with the smaller patented heel counter weight, keeping the technology visible, but packaging it in a way that is as close to "traditional" looking as our product can be. The Rose model, inspired and co-developed along side Justin Rose, was the next step forward, and our 1st true introduction into the mallet category. The (new) Tour-Hm is our newest product introduction again keeps our visible tech at the forefront, but in a tour inspired half-mallet shape, that has mass retail appeal.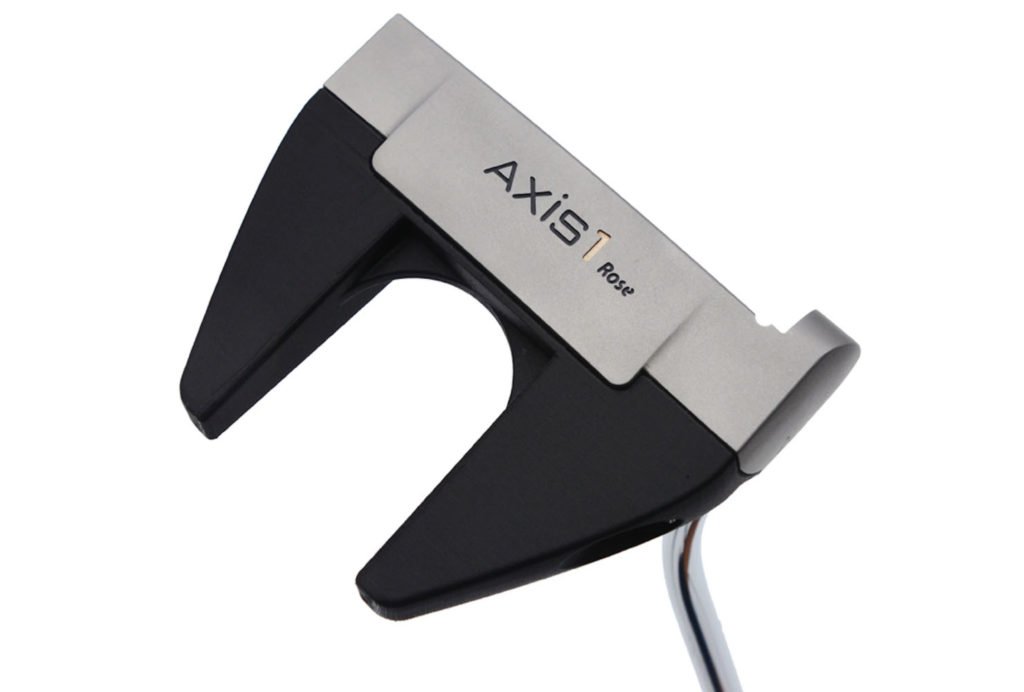 THP: Tour usage across the board has increased including former World #1 Justin Rose. How has that impacted the brand?
Phil Long: We had 12 guys on TOUR before Justin use our putter at some point, including Brad Elder who qualified for the 2015 US Open, and made the cut with our Joey model. So we had made a little noise in our early years. But when you're fortunate enough as a small company to develop a product along side the #1 ranked player in the world, who just broke a career high in strokes gained putting, and won the Fedex Cup, prior year to switching to Axis1….that's an incredible stamp on our technology. Justin didn't have to switch, but really embraced and believed in our technology. Justin winning in his 2nd event, the Farmers Insurance Open, after switching further validated our tech. He also went on to break a career high in SGP, Total Putting, 3-Putt avoidance, Putting Avg, Overall Putting Avg, and One-Putt Pct in his 1st year using the Axis1 Rose model. He's had a huge impact on the trajectory of our brand, both at green grass/retail and on all Tours.
We're now up to 21 TOUR players that have used our putter at some point in competition, and recently had a win on the Korn Ferry Tour. We've also had three Top-9 finishes in the last 5 majors, amongst two different players. The Rose model also is the ONLY putter model that has a player finish in the Top 3 in SGP at the last two PGA Championships, both players gained over 7 strokes gained putting, and finished in the Top 9 for the tournament.
THP: Obviously testing is a big part of the technology story. What type of results did you see and can share with us on how Axis1 has done?
Phil Long: Here's a really good independent robotic test done of our product utilizing Quintic Labs.
THP: With a newly launched model in Axis1 Tour-HM, what does the future hold and where do you see the company headed?
Phil Long: We will continue to develop Tour inspired shapes that have mass retail appeal utilizing our Perfectly Balanced / Torque-Free Technology platform.