Golf carts and bags have been a hot topic as of late and one of the hottest companies in that segment is Bag Boy. Celebrating 75 years in golf is one that should be applauded, so we sat down with them for another episode of The Quick Six.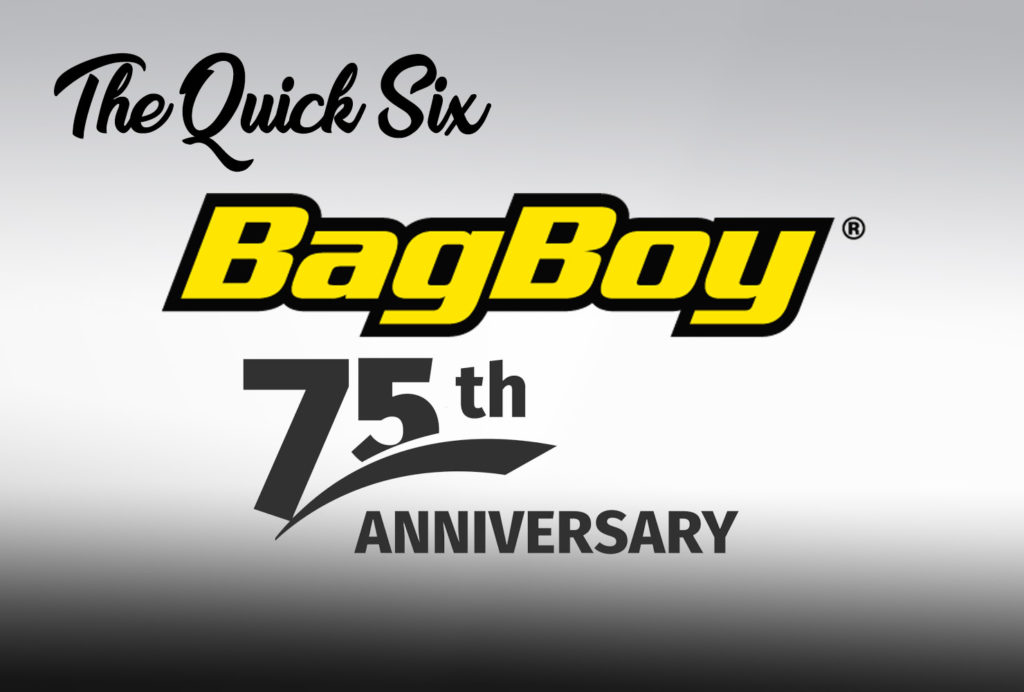 THP: Approaching a 75 year anniversary, what is one thing that makes Bag Boy unique?
Bag Boy: A major part of what makes Bag Boy unique is our dedication to innovation. We are always looking to design new products that are going to make golfing easier, more enjoyable and more accessible for the golf community. Over the past few years, we've introduced technologies such as Top-Lok, Nitro-Piston technology, CLIP-LOK, and more recently our Tracker accessory technology, to address issues that golfers were experiencing on the course. These unique technologies have helped us to fill the needs of our consumers, and we couldn't be more pleased with all the positive responses.
THP: Push carts are as popular as ever, can you walk us through the different models that Bag Boy carries?
Bag Boy: We carry two different styles of push carts, a three-wheel and four-wheel version, with a junior version of the four wheel and three versions with unique features of the three-wheel. Our three-wheel models include the Bag Boy Nitron, TriSwivel II and Compact 3 and our four-wheel models include the Quad XL and Quad Junior. Each cart has different functionalities, so golfers have a wide range of features they can choose from. Our one-step auto open Nitron is great for ease of use, and our Quad series is ideal for golfers who are looking for added 4-wheel stability in their push cart. The TriSwivel's unique 360-degree front-wheel swivel is perfect for anyone looking for more range of motion while turning, and the Compact 3, with its extremely compact fold size, is a must for golfers who need their push cart to fold down to the smallest size possible. We truly have something for everyone in this line.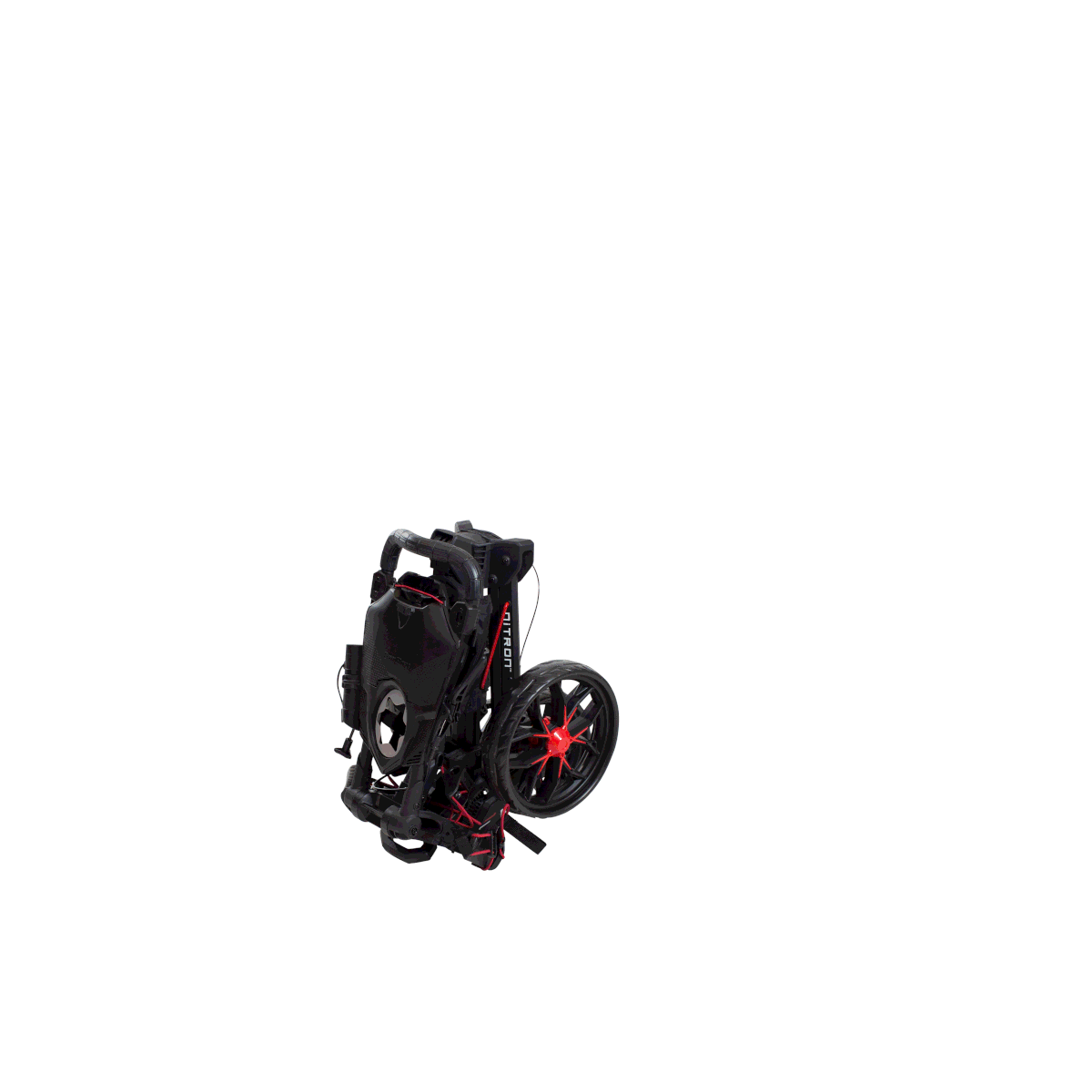 THP: As a Bag Boy Nitron user, the ease of use, while still being stable makes it stand out over others we have tested. How well has that model done for Bag Boy and do you attribute it to a specific feature?
Bag Boy: The Nitron is our top selling cart, and we definitely attribute its success to its one-step auto open ability. In the push cart industry, it can be difficult to find a cart that is both lightweight and easy to use—but the Nitron has both features. In a matter of seconds, the cart can effortlessly open or close, and its compact fold size makes it easier than ever to store in your car. The Nitron has become a lifestyle, and we see that all over social media. Once people see how easy it is, they want one.
THP: We are with Bag Boy, so we have to talk about golf bags. Between the Chiller cart bag, Hybrid, Revolver and a series of others, you have a pretty deep lineup. What is a favorite that stands out internally?
Bag Boy: The Chiller Cart and Chiller Hybrid bags are definitely the favorites around our office. Our team loves being able to pack some drinks in the removable cooler and hit the course.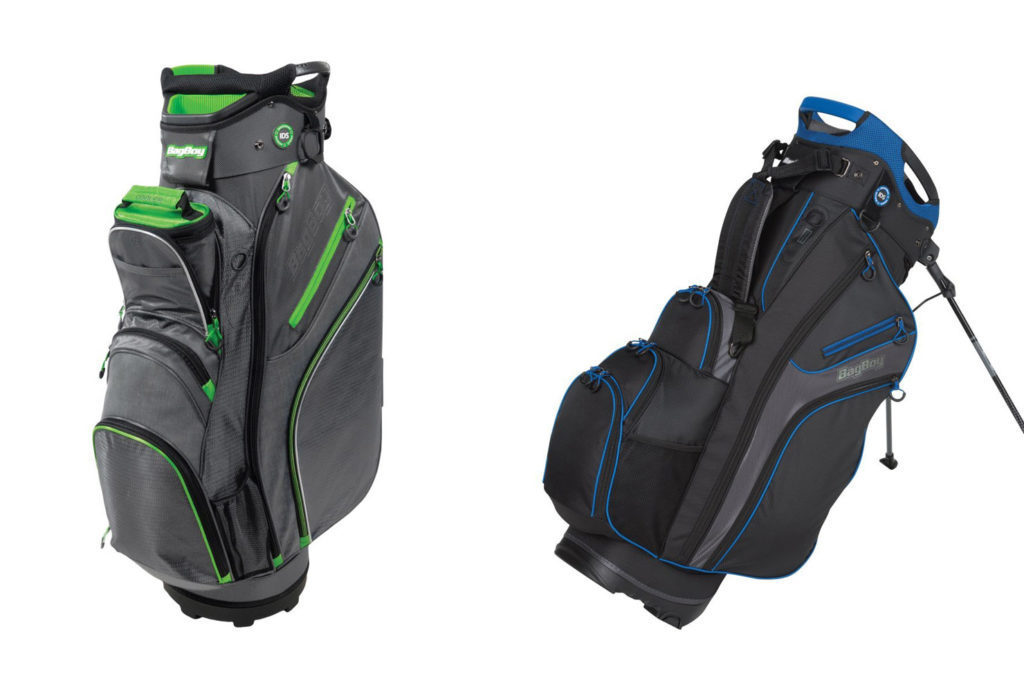 THP: Accessories are a fun way to take it to the next level. From electronic hand warmers to seats for the push cart, Bag Boy has a lot. What are some of the best sellers that you get rave reviews on over and over that our readers should be paying attention to?
Bag Boy: Some of our best-selling accessories are our cart seat, cart fan, and cooler bag. With the summer months quickly approaching, these three accessories have seen a huge increase in demand. People want to be able to golf comfortably in the heat, and these accessories allow them to do just that.
THP: With golf as hot as it is currently, and more people playing than ever, inventory leaves as fast as it comes in. What does the future map look like for products and anything you can tease with our readers?
Bag Boy: Our current plan for the future includes keeping up with the rising demand and building a strong community around walking the course. The pandemic has really changed the public's perspective on golf, and we expect to see this wave of newfound interest in walking the course continue for years to come. As we approach Bag Boy's 75th Anniversary on June 4th, we couldn't be more thankful for the past 75 years, and we are thrilled to continue our innovation as we look toward the future.
Want more info on any of the products mentioned above? Check out their website at www.bagboy.com.