Recently we had Jon Claffey from Tour Edge Golf on the Off Course podcast. Topics ranged from pandemic sales to how the latest releases have fared. We wanted to dive in a little deeper and talk more about the current lineup of equipment, so here is another Quick Six. Where we ask the questions you send in and get the answers straight from the source.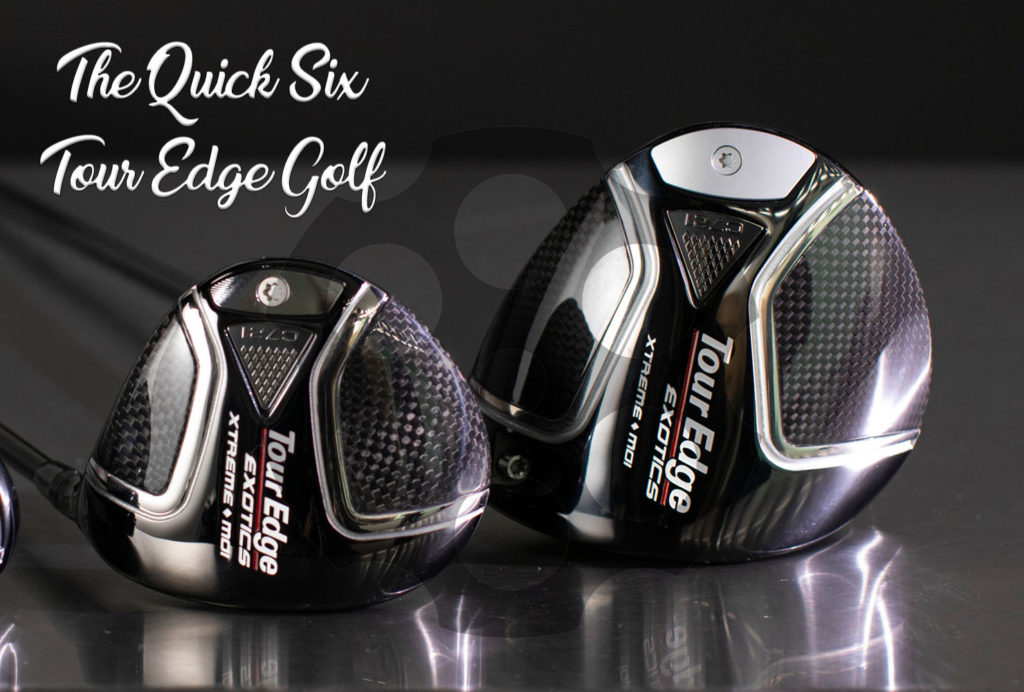 THP: Exotics C721 seems to be off to a hot start. How well are things going with the brand overall?
Tour Edge: This year marks our 35th year as a golf brand and it just so happens to be our best start to any year we've ever had. If it's not bolted down, it's going out the door right now.
But you are correct, this is the best reaction we've ever had across the board on an Exotics launch with the 721 Series, and the Exotics C721 Driver has been our hottest seller of ANY product we have in-line. That's been extremely cool to see driver leading the way for us.
THP: When looking at the current Exotics line as a whole, what one tech item stands out?
Tour Edge: The Ridgeback tech and the Carbon Wings definitely stand out as a visible technology that is attracting people to want to take a closer look and give it a try. It's unique so it attracts more eyeballs, and then once you hit it, watch out.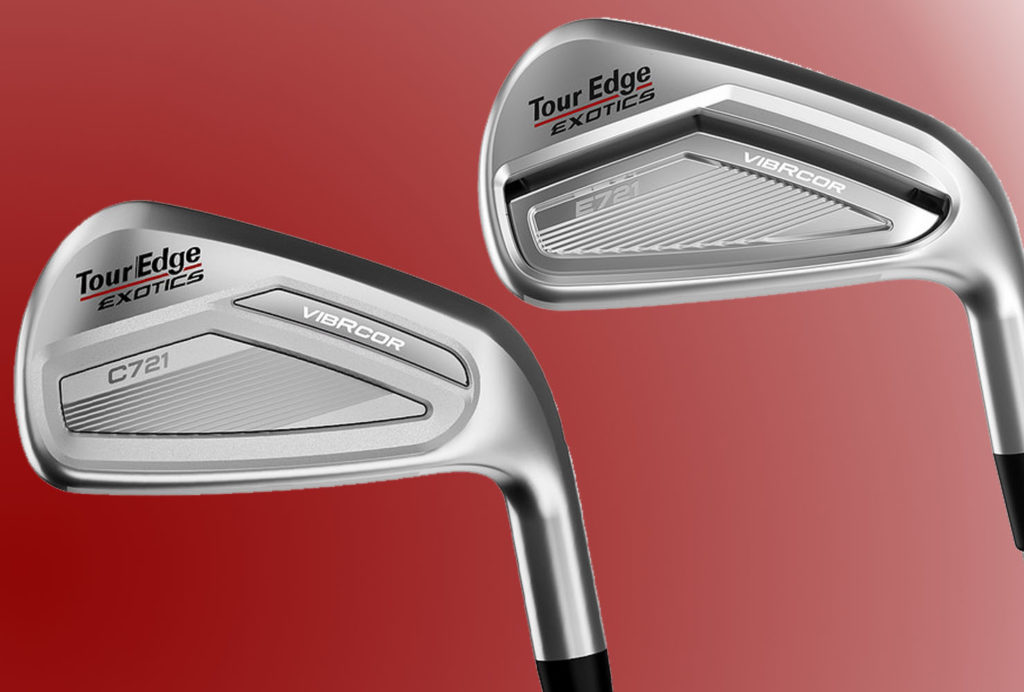 THP: Tons of buzz on the driver and fairway woods, but the irons seem to be getting rave reviews so far. What is it about them that makes them unique?
Tour Edge: The two Exotics 721 irons feature a new internal technology called VIBRCOR that enhances speed and feel in a major way. They have this perfect almost forged like feel for a hollow-body and produce some of the highest ball speeds you'll find.
We've also brought full-face Diamond Face 2.0 to an iron for the first time with these designs. That's actually a pretty big deal for performance characteristics over past Exotics iterations. Plus, the C721 gets us into the player's distance category for the first time.
THP: You made mention in our recent podcast (linked above) of a teaser involving the crown of the new driver. Do you care to elaborate yet?
Tour Edge: Not sure how to (low) spin this… I guess you could say that not everything new is shiny! You'll just have to wait until Summer, but R&D is cooking up some really cool designs as part of a new limited series they are working on.
THP: PGA Tour Champions seems all in on the Exotics line. From C721 to EXS Pro there are a ton in the different bags. What club has made the biggest transition to their bags?
Tour Edge: It's a bit of a hodgepodge out there between EXS 220, EXS Pro and the new 721 stuff.
About 20% of the field is gaming Tour Edge in any given event, so we have a lot of players to work with still on 721, but so far, it has been an extremely fast adoption rate.
Already five different players have pulled the trigger with the C721 driver after only two events, so that is leading the charge.
This week at the Insperity, it seems we will get the Exotics C721 irons in play for the first time with a 2-time major winner. That's just awesome to see these player's distance irons get into play on tour already. This extremely popular player is also putting in a C721 driver and EXS Pro fairway this week.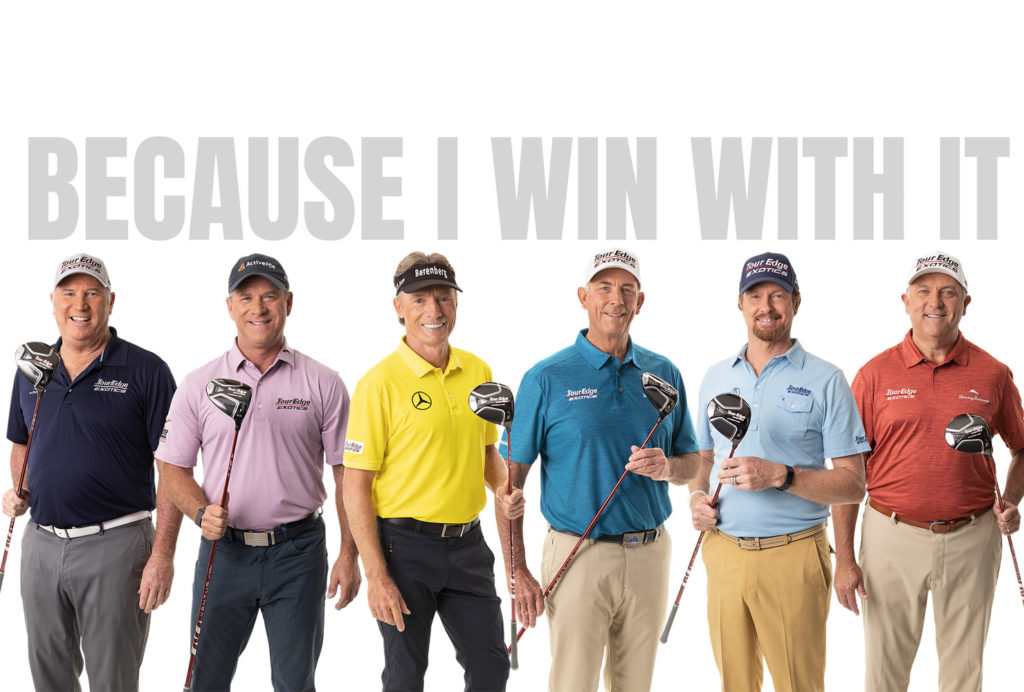 THP: We mentioned the irons above, and before sitting down for this, you had some big news for reviews. You want to see how the irons fare in the hands of golfers, so what would you like to do as part of the next step to accomplish that?
Tour Edge: We are so confident in how good these Exotics 721 irons are, and we finally want to prove to the golfing world that our irons are every bit as good as our metals.
The announcement is that TEEm Tour Edge 2021 is going to be able to choose a 7-iron set of either the C721 or the E721 irons in their next shipment.
We are tasking the TEEm to hopefully shine a light on just how good of performers these irons are.
Stay tuned for those upcoming reviews of the new Exotics 721 irons done by regular golfers right on the THP Forum. For more information on any of the products discussed here, check out their website at www.touredge.com.