A month. Getting into the Tour Van and traveling from city to city for a month. It started out as a great idea, became slightly scary and concluded with memories that will last a lifetime.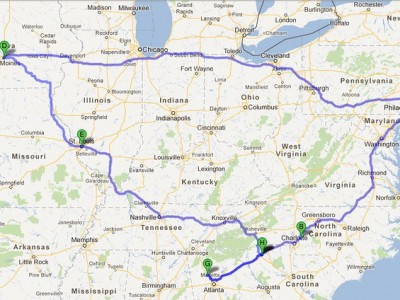 Over 3200 miles.
Through 15 states.
Over 60 hours of driving.
It sounds staggering and in many ways it was, but with each passing weekend, GolferGal and myself realized just how incredible the members of THP are. 5 great cities each with their own unique twist opened their arms to us, fellow golfers and tons of equipment for 2 straight days of fun. It was a unique plan that we believe had never been done, and that is too bad, because there was that much fun to be had.
Click Here to Read the Entire Lengthy Recap of the Adventure