Over the years, the "minor league" golf tour has been called quite a few different things. The Ben Hogan Tour from the start of 1990 through 1993, the Nike Tour from 1993 to 199, the Buy.com Tour from 2000 to 2002 and then the Nationwide Tour from 2003 through 2012. Starting in 2013, there will be a new sponsor at the top of this tour and that is Web.com. Announced today the 10 year deal will put the publicly traded provider of online services on the banner of the tour.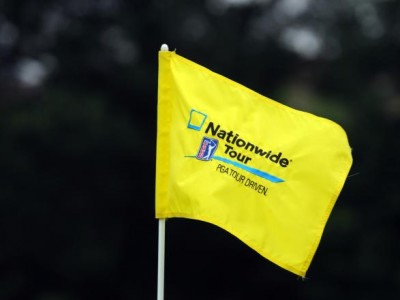 The Press Release
The PGA TOUR and Web.com (Nasdaq:WWWW), the leading provider of internet services and online marketing solutions for small- to medium-sized businesses (SMBs), today announced a 10-year agreement whereby the company becomes the umbrella sponsor of the newly named Web.com Tour.
Formerly known as the Nationwide Tour, the Web.com Tour will continue to identify and transition players who are ready to compete and win on the PGA TOUR. It currently awards PGA TOUR membership to the 25 leading money winners at the end of the season. Beginning in 2013, however, the importance of the Web.com Tour will further increase when the new qualifying structure for the PGA TOUR expands that number to 50.
The Web.com umbrella sponsorship takes effect immediately with this week's United Leasing Championship at Victoria National Golf Club near Evansville, Ind., and extends through 2021. In addition to the umbrella sponsorship, Web.com will also become an Official Marketing Partner of the PGA TOUR, Web.com Tour and Champions Tour.
The announcements were made jointly by PGA TOUR Commissioner Tim Finchem; David L. Brown, Web.com's Chairman, President and CEO; and Bill Calfee, President of the Web.com Tour.