Therabody has been an absolute force in the percussive therapy world since they first hit the market more than five years ago. We are to the point now where it's not uncommon to see professional athletes getting worked on by a Theragun. Readers of THP will know that Therabody has ventured into other areas of wellness, such as compression therapy, with their RecoveryAir products. Last month, Therabody expanded its outreach by announcing the TheraFace Pro, a product that aims to help promote facial health.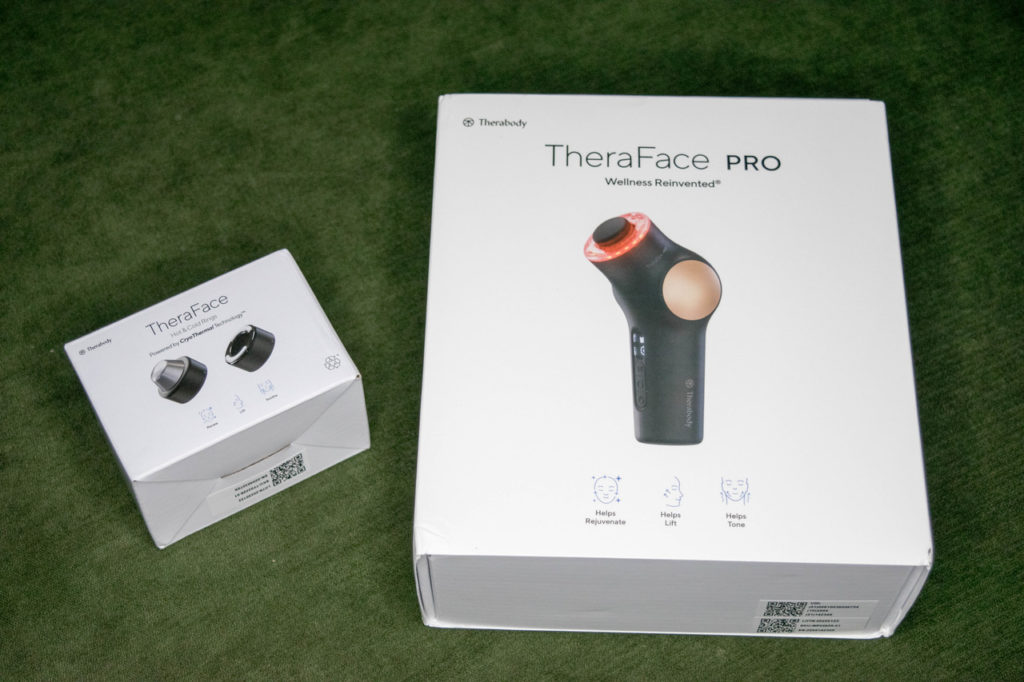 Before diving into what TheraFace offers, it's essential to understand the backstory. After seeing success with Theragun, Therabody received feedback from users on how they would use Theragun on their faces, which was never the intended use for that product, nor was it recommended. Therefore, the challenge was to create a product that could cater to the 40+ muscles within the face and help improve skin health, thus the birth of the TheraFace Pro.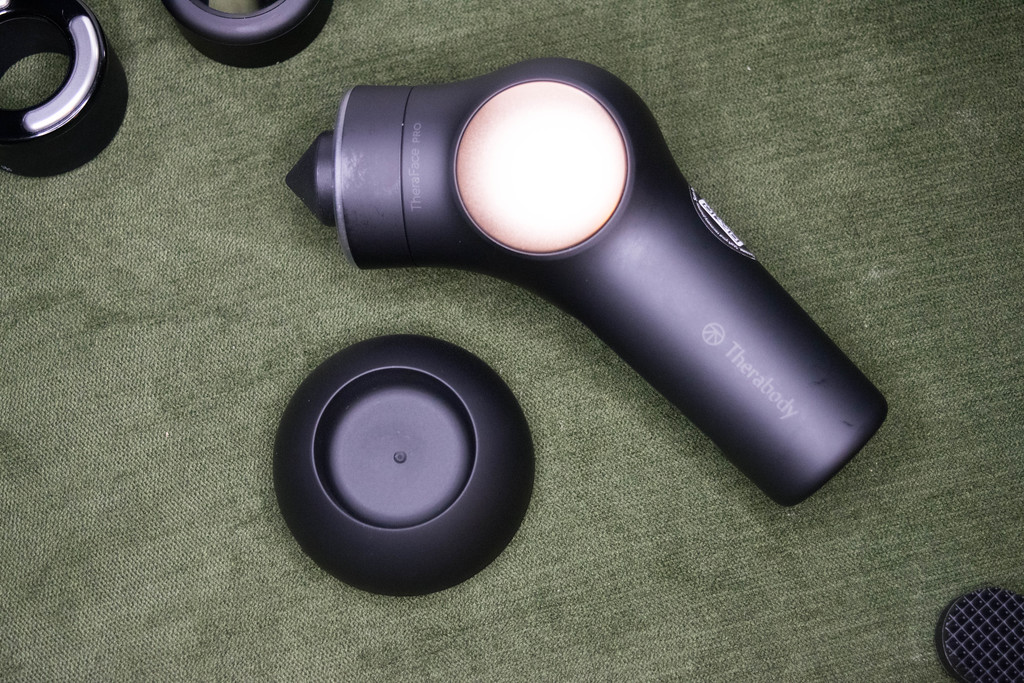 TheraFace Pro offers eight different facial treatments, including percussive therapy, light therapy, and deep cleansing. Inside every TheraFace Pro box is three various percussive attachments allowing users to customize their sessions. The cone attachment allows for more pinpoint treatments, which works well in areas around your eyes. A flat tip works out great for widespread general use on the face and the neck, while the micropoint helps to increase circulation to larger areas of the face, such as your cheeks and forehead.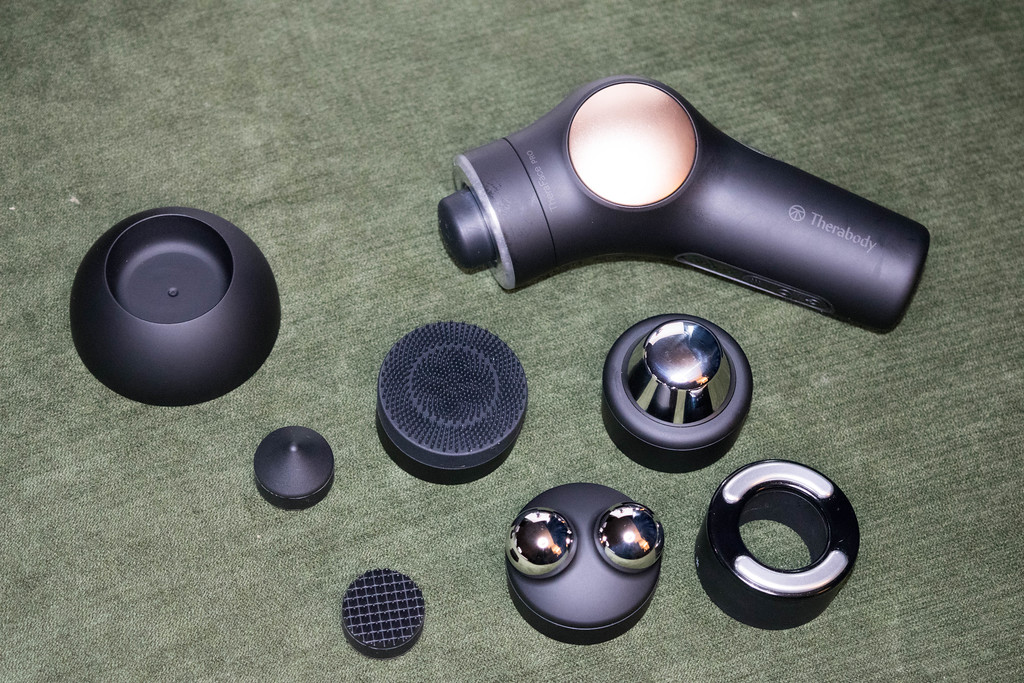 A solo LED ring attachment for light therapy can produce red light, blue light, and red light with infrared treatments. Each of these light technologies aims to help in different areas. Red light has been shown to help reduce wrinkles while mixing in the infrared variant adds the ability to reduce pain and discomfort. Changing over to the blue light will help reduce moderate cases of acne. Changing from one light to the other is done by a simple button press. And all of these things that help us achieve better facial health.
Other included attachments are a microcurrent ring to help firm and tighten your skin and a cleansing ring to assist in removing dirt and oil. Those looking for the full TheraFace experience can purchase a hot and cold ring that helps reduce puffiness, improve radiance, and helps absorb facial creams. These rings connect to the TheraFace via a magnet, which is strong enough to give a slight resistance when swapping rings.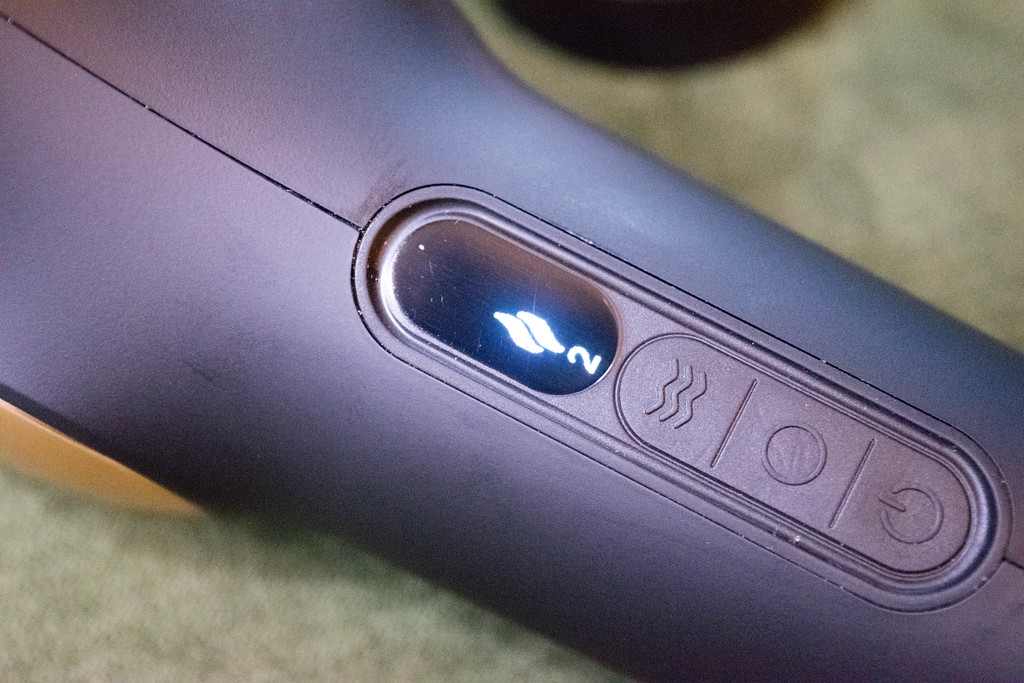 After using the TheraFace Pro for the last few weeks, some attachments became a personal favorite. On the percussive therapy side, the flat and cone were splendid to use when I was fighting off a tension headache. Being able to relieve pain and tightness in my upper neck and jaw improved the way I felt, especially after a day of staring at a computer screen. One of the positive side effects of relieving this tension was that I found myself sleeping better, likely because of the reduced neck pain. There was a slight learning curve in finding my preferred intensity (there are three speeds) and how close to hold it to the skin. After finding that sweet combination, I could sit back and enjoy a pleasant face massage.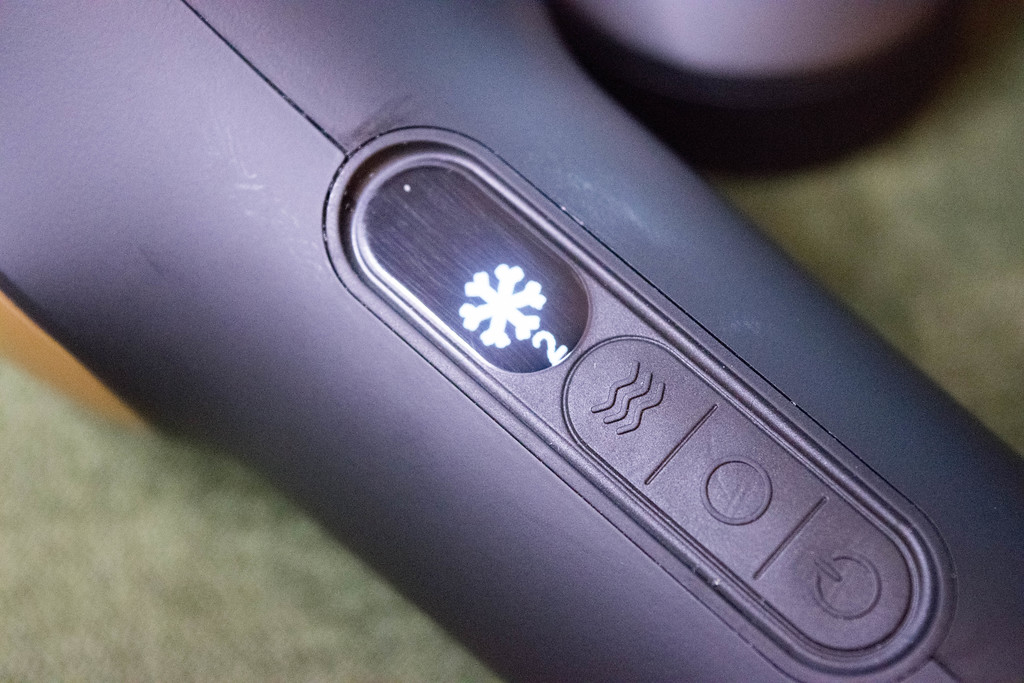 Now for the hot and cold rings. These are separate add-ons that cost an additional $99, but they are something I would recommend. What stood out to me immediately was how fast these would cool down or heat up. The cold ring was incredibly refreshing, and I used it more than I initially thought I would. For the hot ring, the best way I could describe the feeling after using this is to compare it to the warm towel some get at the barbershop, which I have always found to be very relaxing. Similar to the massage intensity, there are three levels for both hot and cold. No need to worry, though, as the hot ring will not burn your skin even on full blast.
With all of the different treatments available with the TheraFace Pro, it is wise to know that Therabody has a video series on facial routines that can be done with this device. This video series will help break down each attachment and how users can develop a regimen to help improve how they look and feel. I would certainly take the time to give those a watch if you add a TheraFace Pro to your daily lifestyle. Those videos, as well as other information, are available at www.therabody.com.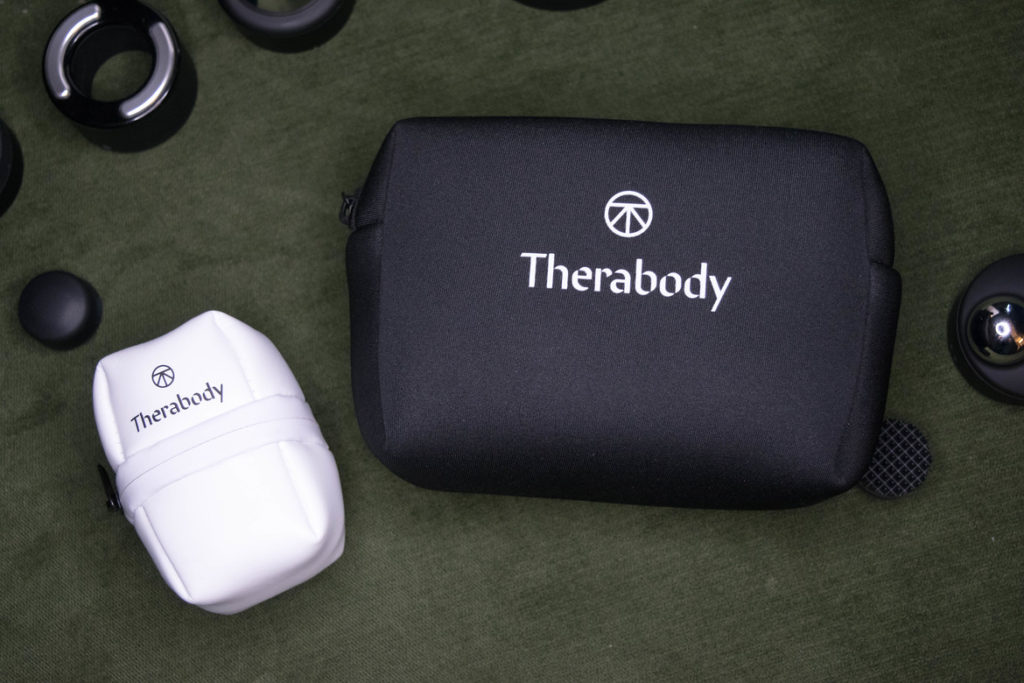 Is the Theraface Pro something that you could see yourself using? Let us know by discussing it with the THP Community.
The Details
Available: Now
Price: $399 and $99 Hot and Cold Ring