By now, most people have heard of Theragun and their various percussive therapy devices which have grown exponentially in popularity over the past few years.  What might be lesser known is that they also have a line called TheraOne, which are CBD based topical and ingestible products for all your aches, pains, and even sleep needs.  Over the past several months I have had the opportunity to try all these products, and I will say, they have turned this CBD skeptic into a believer.
It seems like CBD has been all the rage for a while now, and usually when that happens the market gets flooded and it becomes hard to know what is real and trustworthy, and what is a fly-by-night, ride the wave, or any other cliché company just mass-producing garbage to make a quick buck. So needless to say, I was tentative when it came to all things CBD…until I tried the TheraOne products by Theragun.
They have five CBD based products: Sleep CBD Tincture, Activate CBD Lotion, Recover CBD Lotion, Revive CBD Body Balm (Stick or Jar), and Soothe CBD Massage Oil. As mentioned, I have tried all five, and after several months, am still using all of them. Of all the products, Sleep is my absolute favorite, so below I will go into great detail about that one, but also touch on the other products.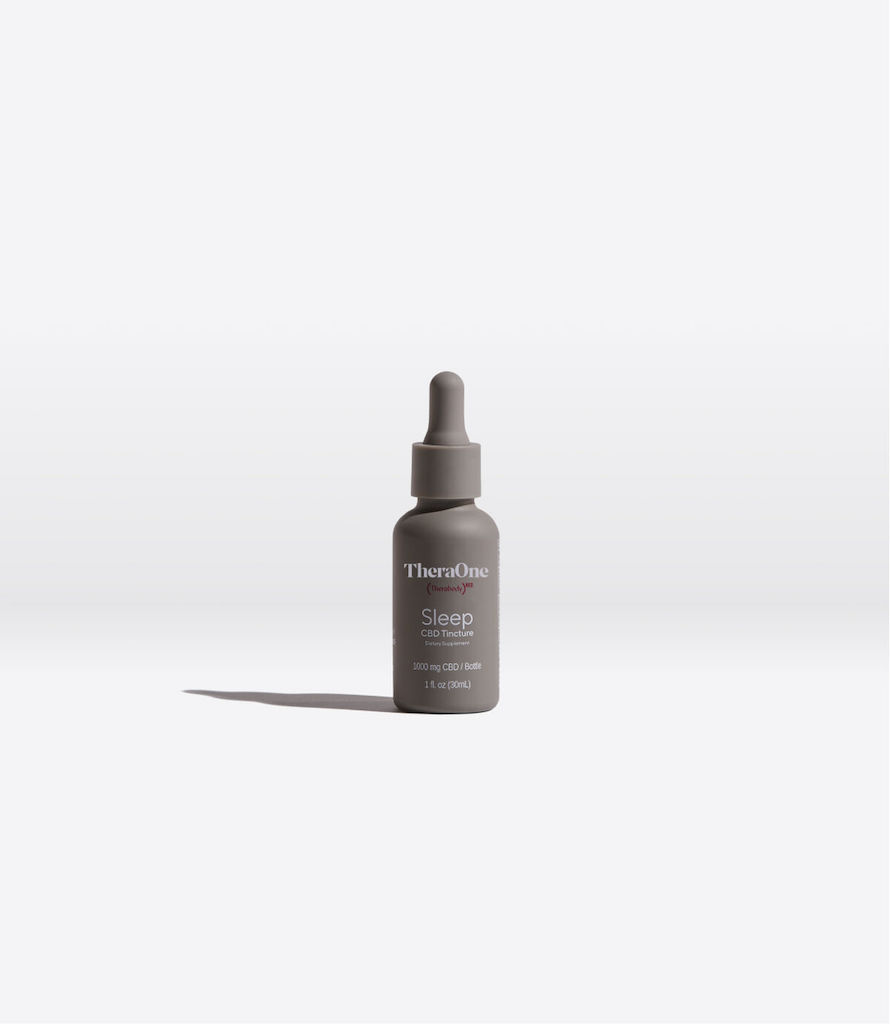 Sleep CBD Tincture
From the company: "Discover the perfect recipe for a good night's sleep with our high-potency CBD sleep tincture. It's scientifically formulated with USDA Certified Organic CBD and an all-natural blend of chamomile oil, lavender oil, and valerian root extract to encourage deeper, more restorative sleep."
I am someone who has never been a good sleeper. I struggle to fall asleep, and especially stay asleep because my mind likes to move a million miles a minute thinking about everything and anything that could possibly be stressful in my life. I have tried many different melatonin products with varying degrees of success, but only in the falling asleep part, none of them have ever helped me stay asleep, or be able to peacefully fall back to sleep before my mind takes over and the roller coaster of thoughts start happening.
This is where the Sleep CBD really shined. Not only does it help me ease into sleep, but when I wake up in the middle of the night, my mind is quiet, and I am able to go right back to bed. No words can truly express what this means to me. Having my mind calm and quiet and being able to wake up at 2am and be back dreaming by 2:05am rather than still being awake at 4am thinking about complete nonsense that serves absolutely no positive purpose in my life is truly worth every penny.
As I mentioned above, this product will help make you tired, but it won't knock you out like a PM medicine. It's subtle and relaxing and your body just does what it naturally will do. Upon waking in the morning, you will not feel groggy or like your head is in a fog, there is no medicine hangover at all. The only thing I have noticed that some people might not like is that my dreams are more vivid. I know not everyone remembers their dreams, but I am someone who always has, and since taking Sleep they seem vivid and real. Not a bad thing, just an observation.
Regarding the taste experience, I won't sugar coat it, it's not great. While the actual taste isn't terrible, it leaves an oily texture in your mouth that will take some getting used to. It honestly feels like you are taking a shot of olive oil. I have found that if I chug water directly after, it helps a ton with that feeling in my mouth. That's really the only complaint I have, and honestly, the water has made it so much better. Plus, no amount of oily feeling in my mouth is a bother if it means falling back to sleep in the middle of the night like I do now thanks to this product.
A bottle of Sleep is $80 and depending on how often you use it and how much you fill the dropper, will last at least a month, and for most people even more.
Activate CBD Lotion, Recover CBD Lotion, Revive CBD Body Balm (Stick or Jar), and Soothe CBD Massage Oil
I try to work out at least five days a week, and as I get older, these workouts take a toll on my body. On top of that, I have two herniated discs in my back (L4 and L5) which have been a problem for me for decades. Needless to say, I have some real daily aches and pains.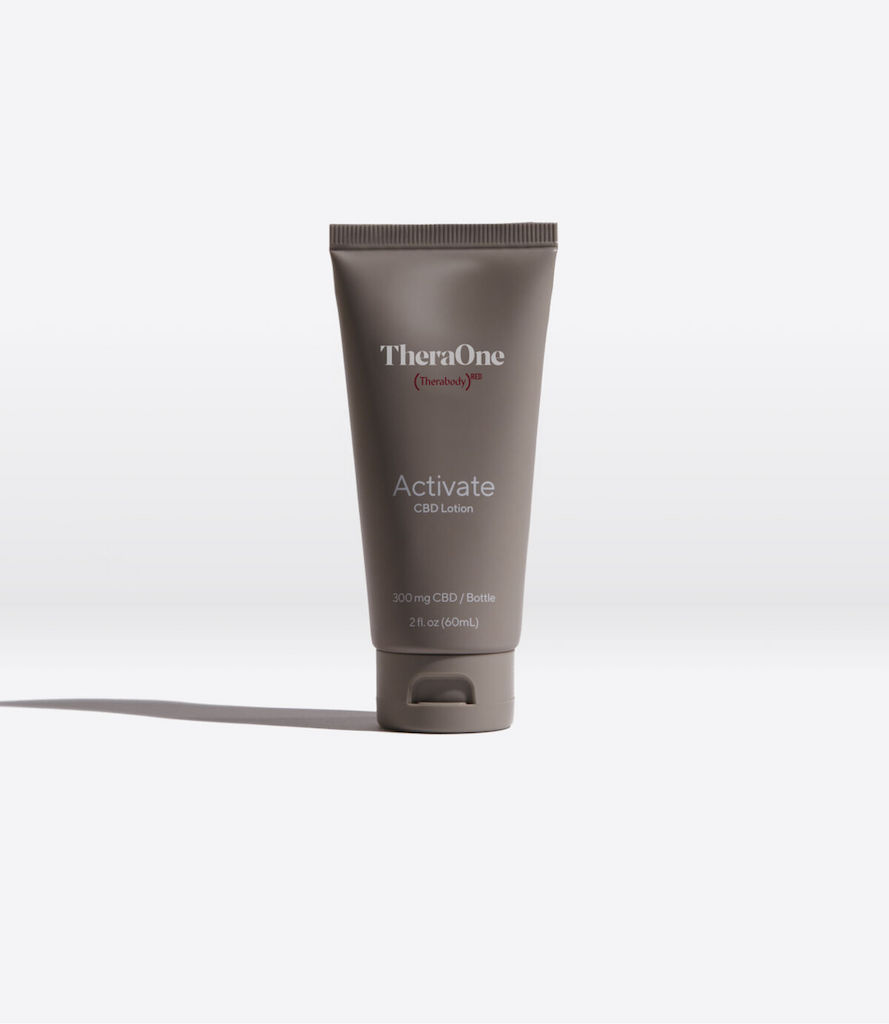 When I received the various TheraOne CBD products I tried each one for a period of time, and eventually found a routine with them that has made a world of difference in my daily activity and recovery. I try to work out in the mornings, and Ithe Activate CBD Lotion is kept in my home gym where it's the first thing I put on before my workout. I have my usual problem areas, especially my back, and I will rub that in before I start my warmup.
Without a shadow of a doubt, this has made a world of difference in my performance in the gym. It has really helped relax my muscles and allow me to get a better workout in, with far less discomfort then in the past. I do want to point out that it has a strong menthol-like smell, so be prepared for that throughout your workout, though personally it doesn't bother me at all. The Activate CBD Lotion is $49, and I am still on the same bottle after several months of constant use.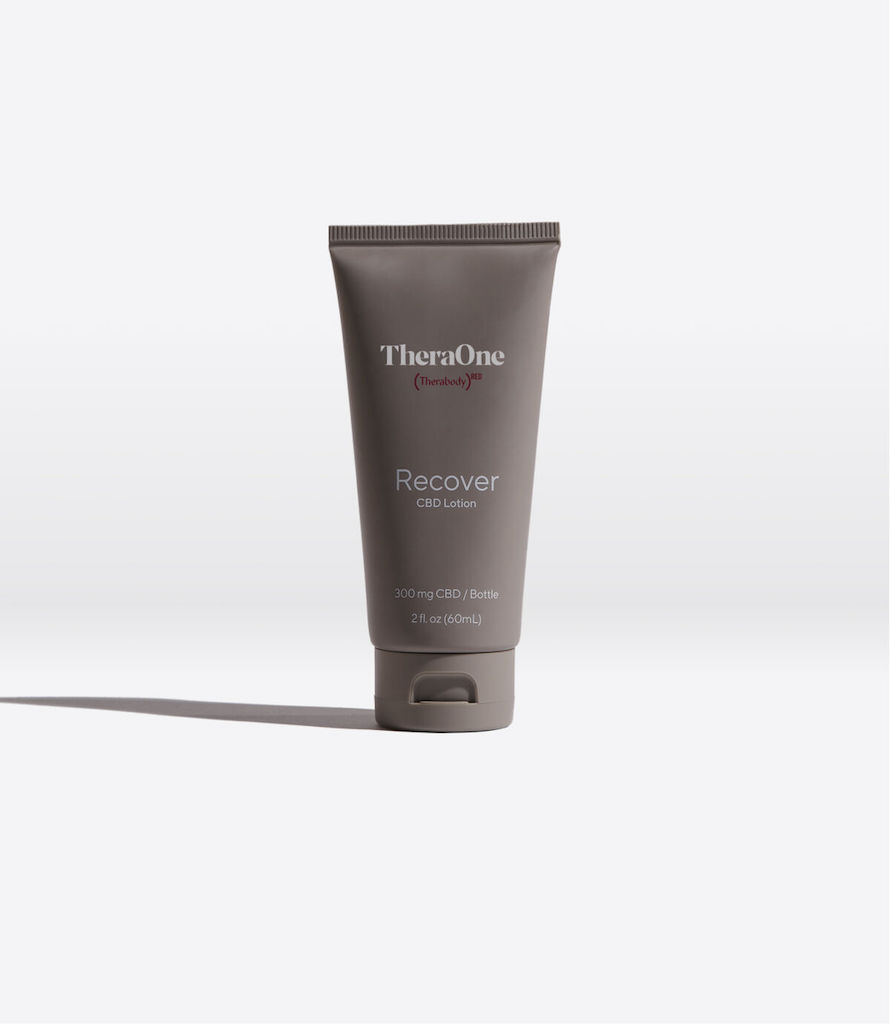 After my workout is when I use the Recover CBD Lotion. To me, it has the same scent as the Activate, so I basically smell all day, but I feel great, so I don't care. Both lotions absorb into the skin quickly and easily with no residual oily residue on your skin. Normally post-workout I will focus on areas I worked the hardest that day, like my hamstrings, shoulders, quads, etc. and I feel like my recovery time/soreness has been shortened. The Recover CBD Lotion is $49, and just like the Activate, I am still using the same bottle after several months.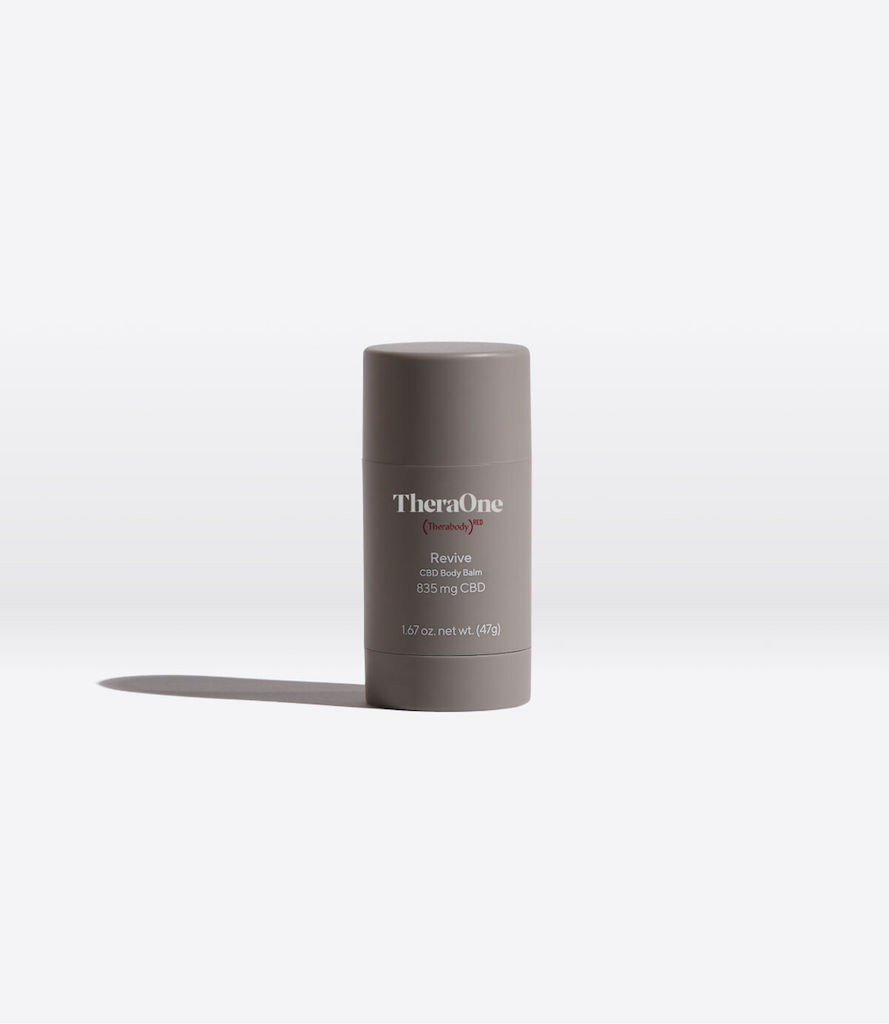 Lastly, we have the Revive CBD Body Balm and the Sooth CBD Massage Oil. I keep the Revive CBD Body Balm Stick at my desk at work, and when I'm feeling a little achy or uncomfortable after being in front of a computer all day, I will rub this on my problem areas. I think this has the same scent as the Activate and Recover, but I find that the smell dissipates rather quickly while the relief remains. I really love the roll-on stick, it's super convenient, and keeps my hands clean while sitting at my desk. The Revive CBD Body Balm Stick comes in two sizes, 1.67oz for $75 (that is the one I have) and 0.47 oz for $29. They also offer it in a 10z Jar for $65. The 1.67 oz stick has lasted me several months and still going strong.
The Sooth CBD Massage Oil has found its way into my nighttime routine before bed. On evenings when I am particularly sore or achy, I will use this (along with my Sleep of course) before bed. Not only is it soothing, but I find the scents at night rather relaxing. A 4oz bottle of the Soothe CBD Massage Oil is $65, and just like all the other products mentioned, after several months I am still using the same bottle.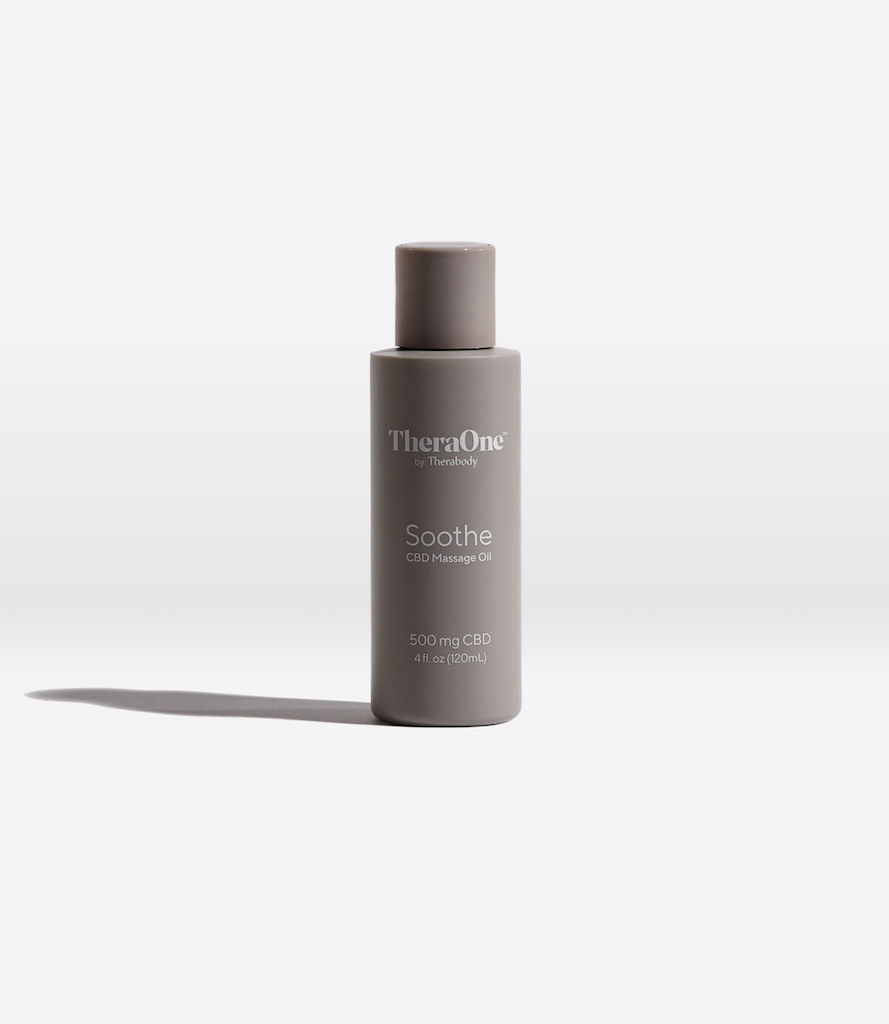 I never thought I would be a believer in CBD products, but TheraOne by Theragun has really changed my feelings. With all their products using USDA Certified Organic CBD, and tried and true essential oils, and being a trusted brand with their Theragun products, I was willing to give them a try, and I am so glad that I have, because they have made such a difference in my daily life. I don't know if this will be for everyone, but if you have ever thought about trying a CBD based product, or simply have aches and pains, I think it's worth giving them a try. You can learn more about all these products on the Theragun website www.theragun.com.
Have you tried the TheraOne products? If so, we would love to hear from you. In the comments below, let us know your thoughts.